I've been spending a lot of time with my niece and nephews lately. My role as untie is to teach my nieces and nephews about fat acceptance.
One day I was hanging out with my niece and she said I couldn't take a bath because I was fat. Even as a 5-year old that adores me, she's aware of size differences and has learned biases that limit fat people. She later introduced me to Secret Magic Control Agency where one of the main characters is fat and we talked about it.
I think that's the beauty of cartoons.
Plus size characters don't have to be moral and perfect. We all can use our imaginations to help teach children about fatness and the ways that fat people are socialized. Most of the cartoons have some fatphobic tropes but that's a gateway to teach children who fat people really are and how they should be treated.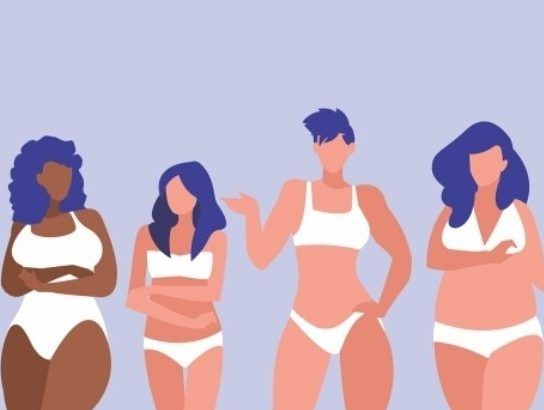 Especially, if you're fat yourself.
While these plus size characters aren't perfect, I think they are worth exploring with children.
Here are 5 Plus Size Characters & cartoons for young people:
Elviria from Secret Magic Control Agency
Elviria is a baker in the Kingdom. She appears in every scene in pink and is as beautiful as can be. She was exiled from the kingdom for doing magic to try to persuade the King to marry her. As a way to seek revenge, she punishes the entire Kingdom.
The sassy character gave the Kingdom the same energy they gave her and I lived for it.
I am a fan of fat villains.
What this story gets wrong is that Elviria is unlovable and has to cast a spell on the king to love her. However, I think that like many other movies and shows, they aren't going to be perfect and it's up to us to have conversations with young people about it.
It's important to talk about the ways that people look down on fat people, Elviria was banished and deemed undesirable. That's pretty important because it relates to the way people treat fat people today.
Trolls Holiday
Prince Gristle and Bridget are the cutest couples. It was just a joy watching them fall in love with each other. In the film, we get to see the two on their first date and it's the cutest ever. They have pizza together and Prince Gristle admires Bridget while she's eating.
Talk about love at first sight!
Shrek and Fiona from Shrek
We found love in a hopeless place! The story of Shrek and Fiona finding love is just beautiful in itself. Princess Fiona was held captive in a castle with a fire-breathing dragon. Shrek and his sidekick donkey go there to save her. Shrek and Fiona fall in love and we learn that Fiona is also an Olgar.
In the first sequel, Fiona is a thin white Woman most of the movie but the sequel gives a big fat green gal for the rest of the series.
What I love so much about these characters is that they don't need to be viewed as beautiful for them to be confident and love themselves.
Biggie from Trolls World Tour
Biggie is a fat Blue troll who loves his pet Mr. Dinkles. He is one of the Snack Pack members.
In Trolls World Tour, Biggie has a scene where Biggie gets tired of following the Queen and prioritizes his women's needs. When he leaves, he returns home to find that everything was destroyed. He gets a group together to go back and help save the day.
Usually, the soft and sweet fat character is timid but not Biggie. He helps save the day.
Ursula
Ursula is a character like no other. She is one of my favorites. I love a good villain. She's fat and unapologetically takes up space. She's confident and dominant. She doesn't follow traditional rules.
Some may believe that Ursula is a villain because she is fat. I would like to argue that Ursula is a villain because of fatphobia. She lived out loud and didn't let fatphobia or misogyny get in her way. Our beloved Ursula is an icon.
On July 9th, 2021 Disney will release Little Mermaid Live Action. Starring Melissa McCarthy as Ursula and Hallie Bailey as Ariel.
Which plus size characters are your favorites?