Can we talk? No for reals… About our girls? About Self Love + Body positivity messages and our girls (and ourselves).
Raising girls in today's culture is not an easy task. With media challenging their appearances and lifestyle choices, young girls can begin to struggle with these body image issues at an alarmingly young age.
Think about it- some of us have been struggling with our own fight with this for how long? This has many of us searching for ways to teach our daughter's body positivity and raise her to feel good about herself and her body, as she develops into womanhood! I mean, if you think about it, where did we learn how to love ourselves? From our parents, aunties, and friends around us!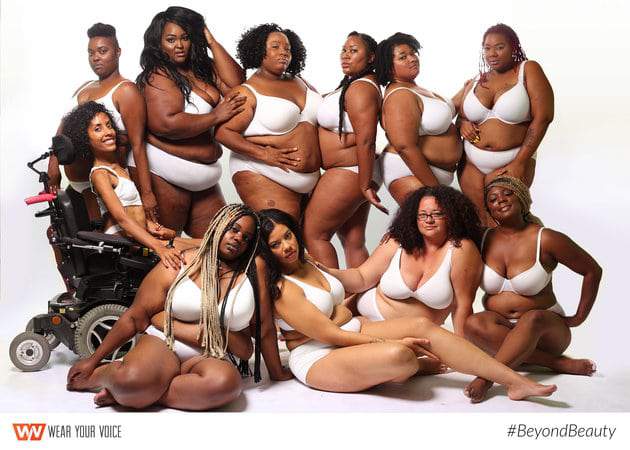 Of course every parent has great expectations of raising their daughters to be an extraordinary individuals thriving and living their dreams, but young women today are bombarded with so many influencing factors.
They're shaped by what they see on social media, television, celebrity magazines, and more.
These contributing factors often lead to the misrepresentation of women, focusing on how women's bodies should look, what they should wear, and what they can do… creating unrealistic expectations, unattainable ideals, and a narrowed definition of beauty.
So what do we do?
Change the narrative, watch our words, and teach our daughters, nieces, godchildren, etc (because it takes a village) to love herself, embrace her differences, and to be mindful of negative body talk! She is learning from the best teacher, you.
So how do we have this conversation? Interestingly enough, we have rounded up a few Body Positivity Messages & tips that are not JUST relative for them, but for you as well!
9 Ways Build and Instill Self Love and Body Positivity
1. Think About The Messages You Display to Your Daughter
Don't place her in a box or category. Show her she has the brilliance to accomplish any task set in front of her. Her appearance will never matter.
2. Surround Yourself With Like Minded Women
Your girl squad is just as important as hers. The women we associate with also leaves impressions on your daughter. A great girl squad can help you with your message of body positivity.
3. Talk About What Women Look Like In The Media
Everyone struggles with their bodies even celebrities. Talk with your girls about what they see to balance the effects of these images. It's never too early to begin this conversation.
4. Love Yourself
She is watching you. If you can't love yourself, there maybe the possibility your daughter will not know what self love is and rely on others to provide it.
5. Listen To Her
Know what your daughter is proud of and what she thinks her highlights and qualities are. Some things could be awesome and some could use a little adjusting.
6.Encourage Your Daughter's Strengths & Celebrate Her Savviness
Clap her up and encourage her when she is doing awesome things. Help her develop her strengths to achieve her goals and help others by celebrating and clapping for them as well.
7. Get Involved In Her Activities
If she slays, you slay. Sharing time with your daughter doing the things she loves make the best memories. Especially with activities that encourage her dreams.
8. Help Her Manage Expectations Wisely
It's a tough world out there. Rules and expectations are a part of life. Help your daughter understand there is nothing wrong with being different. Labels do not apply and she can be strong and beautiful at the same time.
9. Tell Her She Is PERFECT Just The Way She Is NOW!
JCPenney created the perfect message this summer with the#HereIAm campaign.
Filled with plus size women living life this video features Gabi Fresh, Valerie Sagun, Jes Baker, Mary Lambert, and Ashley Nell Tipton, as the exemplifies the spirit and beauty found inside everybody, regardless of what your dress size is.
Of course in this perfect world of retouched, cropped and photoshopped our children see all the 'perfect' images of celebs and their friends. This can have a disturbing impact on their (let's not even lie, our's too) self-esteem.
You have to take a minute to remind them, and yourself, that no one posts photographs of themselves looking poorly.
Like my mother has always told me:
Some of the prettiest pictures come with the dirtiest brushes
And if you need a few more tips on Body Image, check out this handy pic!
What do you do to help young women understand the body positive movement? How can we help each other? Let's discuss.