So since we have been covering plus size art, I wanted to highlight designers as well as random finds we come across… and today, we highlight the ever fabulous Emilio Casarotto, the Vicentino sculptor from Fimon, Italy. We know his work by looking at it, but trying to get our hands on these pieces? Quite a challenge indeed!
More specifically, this full-figured collection by Emilio Casarotto has received international recognition and acclaim for its accuracy and life-like appeal that leaves us all inspired and elated with his art. Fashioned out of ceramic and terracotta materials, Casarotto studied at the School of Arts and Crafts in Vicenza and the Milan School of Art.
If you're not familiar with his work, let me please be the one to show and share this with you:
Plus Size Sculptures from Emilio Casarotto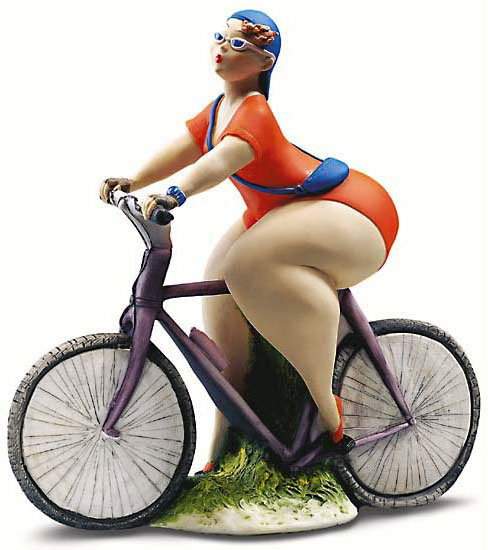 In a signature I recognize, the fuller thighs and highly stylized plus size sculptures, Emilio always seems to capture the essence and attitude of a woman celebrating and living life. I haven't yet seen (although I am still fairly new to finding his pieces) one woman looking frumpy, sad, or made into a caricature.
You can definitely find others that the four I chose to highlight, but these ones definitely made me smile! I will make it a plan to start and build a plus size art collection… My mother has her own fabulous art collection (not plus related), and now I want mine as well…
DO you have pieces or a collection? Share your pictures in the comments below (you can do that!) and let's talk about this! Do you collect art?