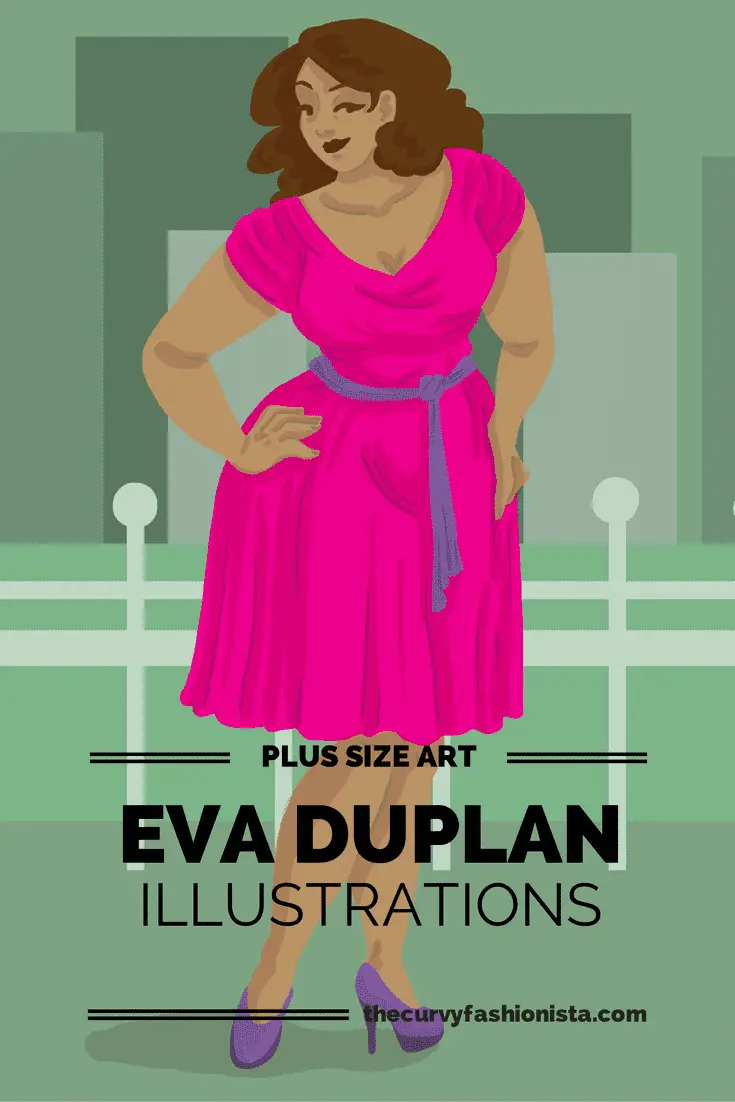 Welcome back to another plus size art feature. I do love sharing these, showcasing various forms of art celebrating the plus size form. It is amazing the way that a piece of art- whether a sculpture, sketch, painting, or art in any other medium, something is to be said for seeing the beauty in your curves, your shape, and your natural state. The responses from doing this have been so positive that I love continuing to share with you!
And today's feature is really cool because a reader on Facebook shared her work with me and I JUST had to share it with you too! And when you add fashion to the mix, I am here for it ALL. Love it! Please keep on reading to check out the artwork of Eva Duplan Illustrations!
"Eva Duplan is an Illustrator located in Richardson, Texas. Her skills mark her as having potential for many areas of work, such as fashion illustration, children's or fiction book illustrations, cartooning, advertising, and poster art. Media of choice are watercolors, pen and ink, and Photoshop."
Plus Size Art of Eva Duplan Illustrations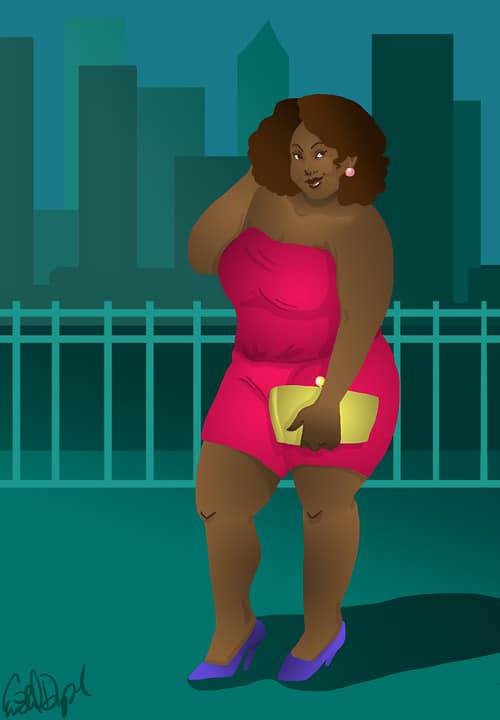 AND add to everything, Eva is open to commission work and other freelancing opportunities, especially concerning Fashion Illustration and Fashion Sketching! So if you know you want your fabulous style and curves captured, make sure that you check out her site or shoot Eva an email!
You can also follow her work on Tumblr, Twitter, and Facebook!
How cute are these Eva Duplan Illustrations! Which one is your favorite? Let's talk about it!