As The Curvy Fashionista editors, we write about stuff we love and think you'll like, too. We often use affiliate links, which means we receive a small share of the revenue from your purchase. This does not affect the amount you pay for the product in any way, shape, or form.
Are you headed out to party for the New Year? Or are you chilling in the house with your friends and loved ones. If the latter, then have we got the perfect collection for you! The Rebdolls "Soft Life" Lounge collection is perfect for those of you who have been wanting to upgrade your plus size home attire that will always keep you ready for whatever or whoever pops up!
As we take inventory of the year and its lessons, or as we prepare to bring in the new year with a renewed sense of self and style, the Rebdolls Soft Life Lounge collection is here to make sure we do it in comfort and style.
Now, if you find yourself wondering what does the "Soft Life" mean, you are not alone and we are here to help you out…
andscape breaks down the term: ""soft life" originated in the Nigerian influencer community as slang for living a life of comfort and low stress."
Precious Mayowa Agbabiaka further breaks this term down, to mean that "soft life at its core, is another way of describing easy living. To declare that you want a soft life is to say you want a life of enjoyment, comfort, no stress, and a life that allows you to put in minimal effort and get maximum comfort and results as the output. You know. Easy."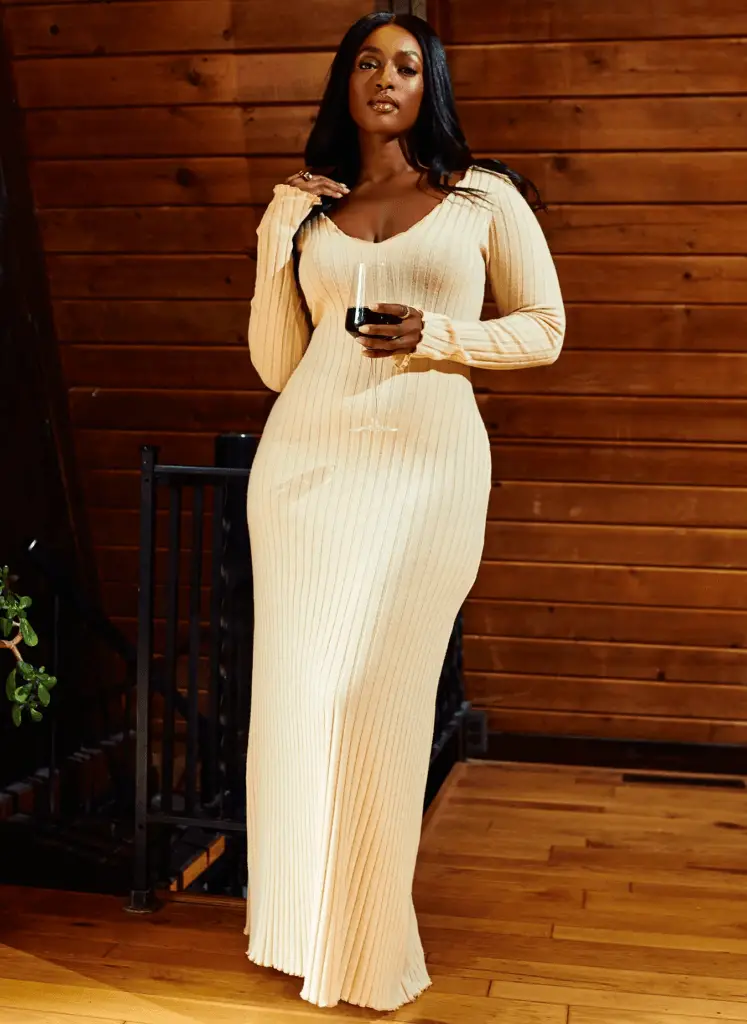 This new Rebdolls knitwear collection features their newest "lux ribbed fabric in your favorite colors." Who says you can only lounge at home in sweats (we do appreciate a great sweatsuit, too!)? What if you could lounge around your home feeling fancy, comfy, and stylish?
You have to appreciate the options that plus size fashion new affords us- and this Rebdolls Soft Life Lounge Collection is giving it to us. For chilly days and cozy nights, why not slip into something that makes you feel as good as you look?
Take a peek at some of our standout favorites from the Rebdolls Soft Life Lounge Collection!
Our favorites from the Rebdolls Soft Life Lounge Collection
The Rebdolls Soft Life Lounge collection is perfect for those of you who have been wanting to upgrade your plus size home attire in style & comfort!
At a time where some are reaching and looking for plus size activewear, others are looking for the nest way to lounge and live in comfort and style… if this is you, then you have to give this collection a try.
We appreciate the colors that this collection comes in, neutrals that can be mixed and matched, silhouettes that allow for a quick jaunt to the store, while also being cozy enough to curl up on the couch. Flexibility and options.
You can slide on the sneakers or you could tip toe into your chicest heels- options!
The Rebdolls collection is available up through a size 5X and you can shop the collection now! If you do find a few favorites from this collection, you best move fast. Rebdolls does limited runs and their pieces ALWAYS sell out!
Shop the New Soft Life Collection at Rebdolls.com!
Use the link above to get 20% off your order!

What do you think about this new Rebdolls soft life lounge collection? Can you see yourself in a few pieces from this range?
How do you lounge at home? Do you like to feel pulled together without the fuss of doing so? Or do you prefer to not give it a thought? Or are you like me, finding it varies by your mood? Either way, having a few more options that center around style and comfort is a win in my book!
What about you? Let me know what you think in the comments below!