Back in the day, in my former life before blogging, I worked in a major department store and this is where we first met.
Prescriptives Custom Blend.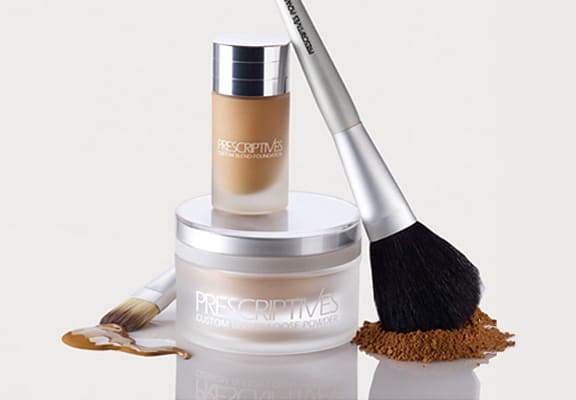 I had tried almost every counter brand, big box brand, and specialty foundations with never finding something perfect. You see I am both yellow and red. My complexion is what you will call special. BUT then, I found Prescriptives and all was right in the world. Amazingly so. But then the worst thing ever in life happened (not really the worst but for dramatic effect) Prescriptives closed up shop and POOF, disappeared. I literally went into a panic. WHYYYYYYYYYYYYYYYYYYYYYYYYYYY.
However, last year, it was like the universe was answering my prayer when Prescriptives relaunched their brand online! BUT then they amped up the fantabulous excitement when CUSTOM BLEND came back to life!
I thought to myself YESSSSSSSSSS, but then I pondered, how would they do this online? I am aware of the many technologies and how it fuses with fashion and beauty, but for me? THIS takes the CAKE!I mean seriously, how could this work? Here is what Prescriptives share:
I met with my consultant online and we chatted via web chat. I uploaded photos and shared my concerns and wishlist effects. Did you know that you can add in all kinds of additives to your foundation? A dash of a golden shimmer, anti-aging properties, oil control, FOR REAL.
After she asked me all kinds of questions, she sent me my formula for my custom blend foundation. BLISS! I signed into my custom blend account and entered in my "formula" and eagerly awaited my package to arrive.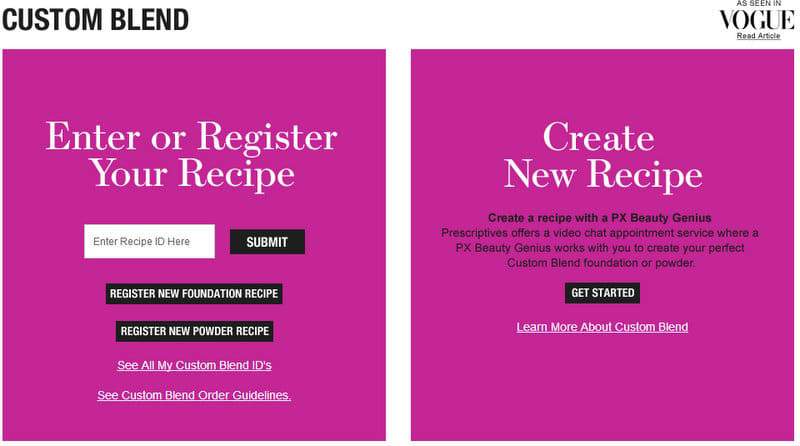 The Verdict?
PERFECTIONNNNNNNNNNNNNNNNN This consultant matched me VIA a Damned WEBCAM?????????
Yes, she did! Mhhhmmm.
HELLL YEAHHHHHHHHHH!
I do not think you understand my elation over finding a custom blended foundation again!!!! How dope is this? Happy, happy, happy! You can learn allll about it here, at Prescriptives!
Are you an OG Prescriptives fan? Have you ever dabbled in a Custom Blend Foundation? What do you think? Let me know!