Last week seems like a blur after coming down from my TCFSwim event! But today, I wanted to share what I wore and how much I tried to conquer a big uncomfort and personal fear of mine with bathing suits. And since we were at a swim event, I thought with a little help, I could make it work.
I LOATHE showing my crotch area in bathing suits.
And it has nothing to do with my size. Even when I was younger, I gravitated to boy short swimsuits and skirted options. While I cannot pinpoint this fear, hesitation, and level of discomfort, I DO KNOW that I feel quite exposed- lol.
So when Addition Elle hooked me up with a playful number and got the briefs version, I thought, WHY NOT MARIE? Addition Elle has always fit me well, their quality has always been to my liking, so why not? With their newest Cactus Swimwear Collection, I thought I would have a bit of fun and dip my big toe in it!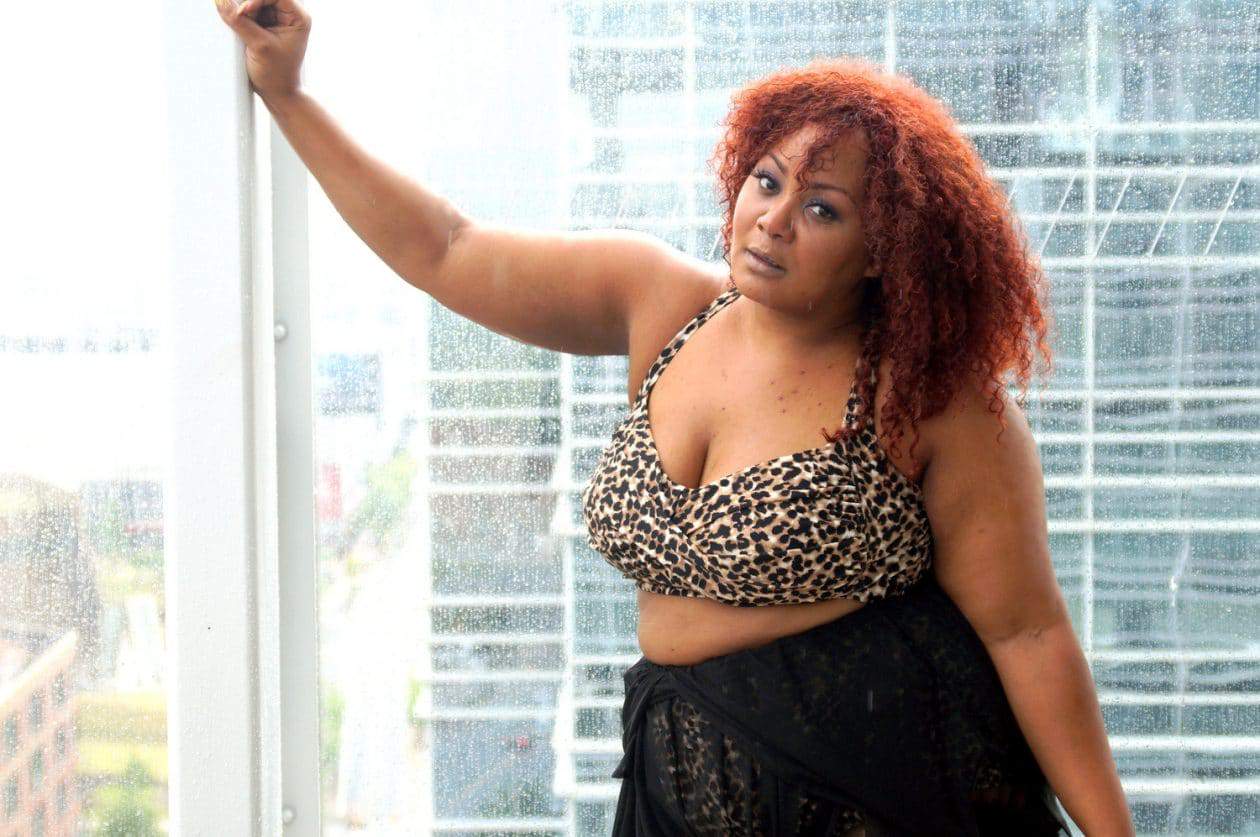 I somehow cheated though, hiding behind the comforts of a sheer coverup, BUT for me, it is all about baby steps right? All about being secure enough in myself to dip my toe in the water, so to speak, and not get anxious in my look.
I must tell you, I was proud of myself. While my coverup was my crutch and helped me feel amaze, I was proud of still rocking out in the briefs option as I hosted, posed for pics, and introduced myself and my blog to my fellow blog friends and readers.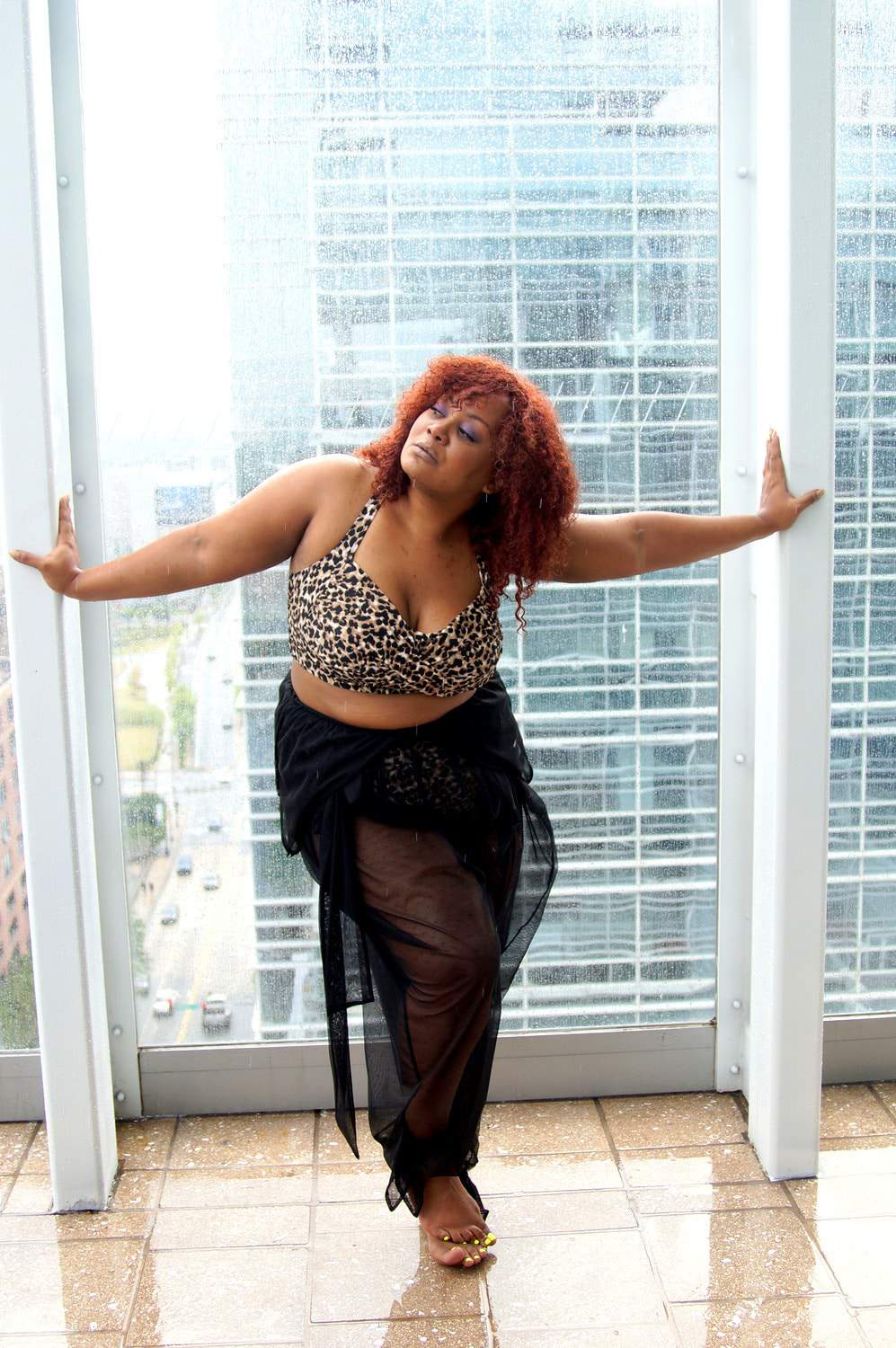 GO ME. (Hey. Sometimes you HAVE TO big up yourself)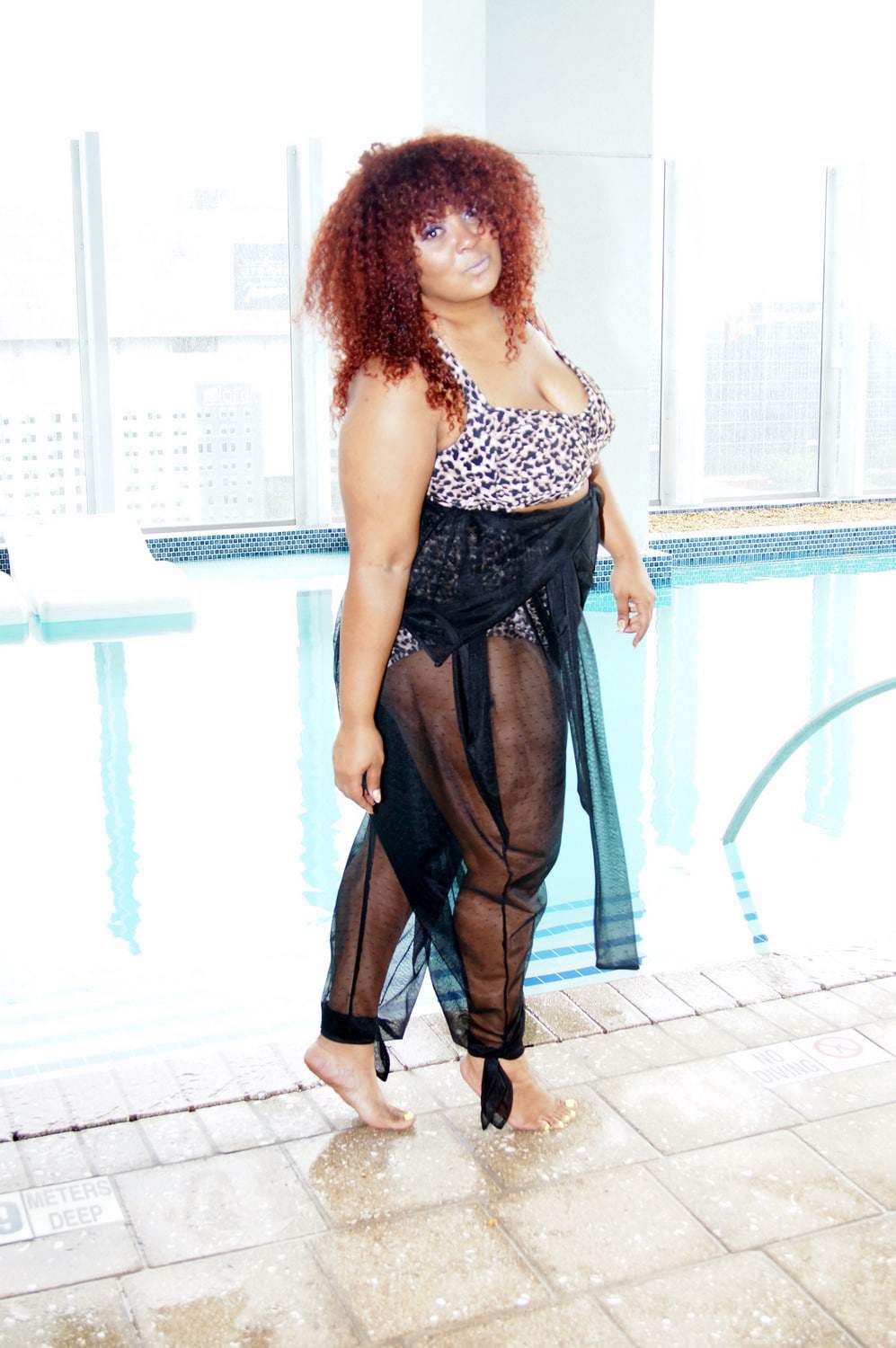 So, at the end of the event, Chase snapped a few pics of me in my Addition Elle Leopard Print bikini and I had fun. The girls felt aptly supported (which can always be a challenge) and the briefs held my tummy in! I also got the black option in this suit, so I will definitely be playing around with these looks all summer!

Have you conquered a bathing suit fear? Did you feel liberated, bold, or confident? How have you stared this in the face?
Let's discuss…
*Disclosure* This is a sponsored post, in which Additon Elle hooked me up with the items, but all thoughts shared are my own.