Over the weekend, Netflix released an emotionally triggering yet beautifully artistic rollercoaster entitled Malcolm and Marie, starring Zendaya and John David Washington.
As stated in the trailer, this is not a love story, but rather "a story of love…" kind of. That part has been up for debate since the film's release, but we digress.
We won't spoil the film entirely for those of you who haven't seen it, but we will say that there's a lot of yelling, f-bombs being detonated, and hitting below the belt figuratively.
As provided by Netflix, the official synopsis is, "as a filmmaker and his girlfriend return home from his movie premiere, smoldering tensions, and painful revelations push them towards a romantic reckoning."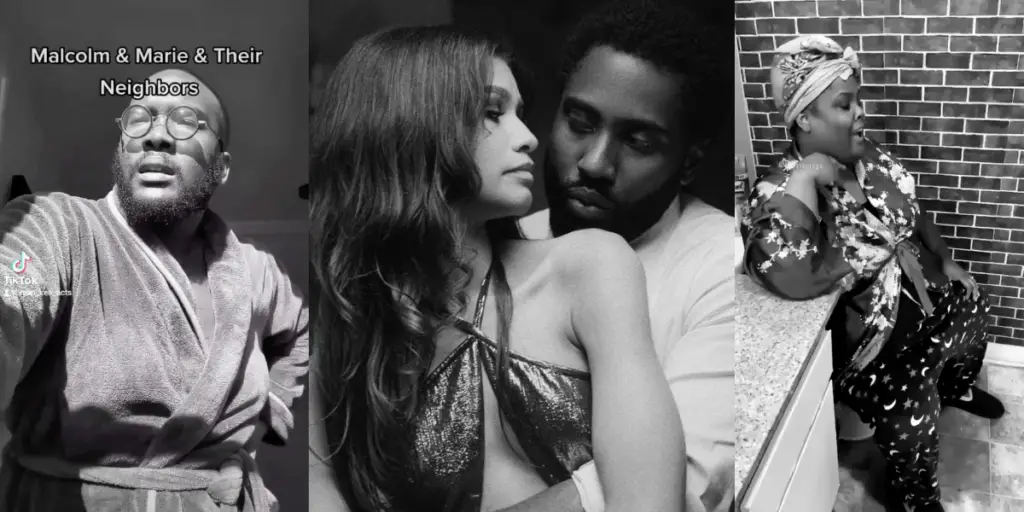 With the film's tension being its foundation, actor Ryan Ken took it upon himself to portray what it'd be like if Malcolm & Marie's neighbors overheard their late-night bickering in real-time.
The Minute-long Malcolm and Marie Skit Had Us In Tears!
Then, hilarious actress Danielle Pinnock upped the sketch by turning it into a duet and it was her cackle at the end that had us on the floor!
Pinnock just finished her parody series for hit Netflix show, Bridgerton while Ken has countless comedic sketches on TikTok. Yet, both of these talents need to be in somebody's comedy ASAP!
The viral videos have collectively amassed over a million views, and those neighbors are absolutely all of us while watching Malcolm & Marie.
Have you seen Malcolm & Marie? What are your thoughts on that intense argument? Would you try to help Marie if you were her neighbor?