So let's talk about this show. It has been a long time coming, and we have had shows in the past that feature plus size women, that talk about our lives, and our thoughts; but rarely have we had a show that featured and focused just around fashion, until now. This is what sets apart Curvy Style with Timothy Snell, a plus size fashion focused show that meets us where we are at!
Curvy Style With Timothy Snell delivers A-list chic for every physique
Makeovers, red carpet premieres, and chock full of fashion tips, Curvy Style with Timothy Snell is what you need to tune into! Now, if you do not know, Timothy Snell is an amazingly talented fashion stylist to the stars.
He has his finger on the pulse of plus size fashion by dressing some of the most well recognized names in music, TV, and on the big screen- you name them, he's dressed these women.
Curvy Style with Timothy Snell has definitely been a long time coming and who better to bring it to us than the man behind the uber fabulous looks of Queen Latifah?
I had the honor of sitting on the panel for his premiere party for the show, and the passion that exudes from the screen is just as impactful in real life!
But Can We Talk About Saturday's Premiere Episode?
Oh, I have to tell you! I am really hyped to have partnered with Centric TV and Curvy Style with Timothy Snell to bring you these recaps each week, and I encourage you to share comments, share the posts, leave your thoughts, and let me know what you want to see more of!
The streets are watching!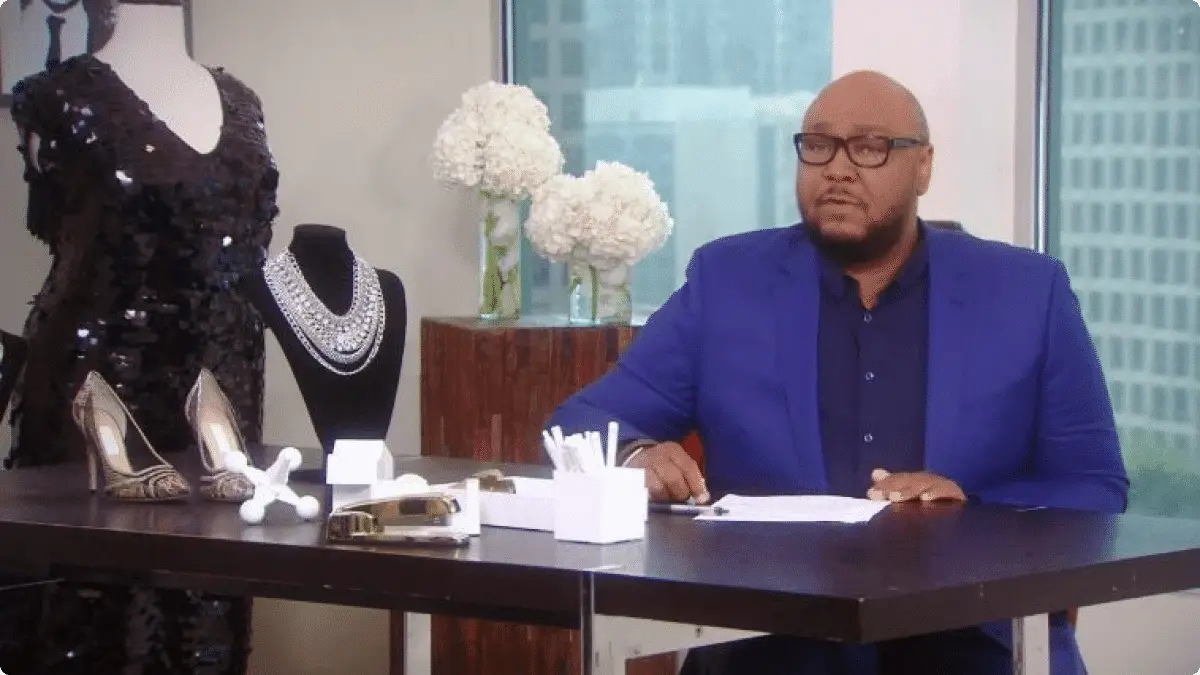 In this debut episode, we meet Timothy and his team as they face time crunching challenges: A makeover for and dressing Atlanta based client, Tawan for her 40th birthday party and getting Queen Latifah red carpet ready for her premiere of The Miracles from Heaven!
The show kicks off with Tawan, who is addicted to her leggings and turning 40 this year…
I mean, I do love a great legging, but Timothy quickly quipped back with his first quotable: "Leggings are not fashion, it's an excuse."
No matter how you feel about them, Timothy quickly shook her from her addiction to them and fancied her in a drop dead number that had us all hyped about!
Throughout her transformation, Timothy sprinkled gems of information to help us along our way:
You need to lay the proper foundation with the proper undergarments (which I strongly agree with!)
It is all about: The Shape. The Slim. The Smooth
Never underestimate a great shoulder pad and what it can do for your shape (Shoulderpads? Who knew!? Quickly takes notes)
I can already tell you I'm here for his tips! I'm here for the shoulder pad tip, see I've not done a shoulder pad before… you can't really find too many things outside of a jacket with a shoulder pad, so I'm curious to see what more he will find!
Laying the proper foundation? I wonder where we've heard that one before?
I'm just happy that I am right on par with Mr Timothy Snell!
And for Queen Latifah?
Color me impressed but he dresses Queen Latifah without fittings? He is talented and KNOWS her body and shape.
Because honey… that ability is a gift. But after 10 years, he has kept Queen Latifah on our radar looking AMAZING and perfectly polished for the red carpet.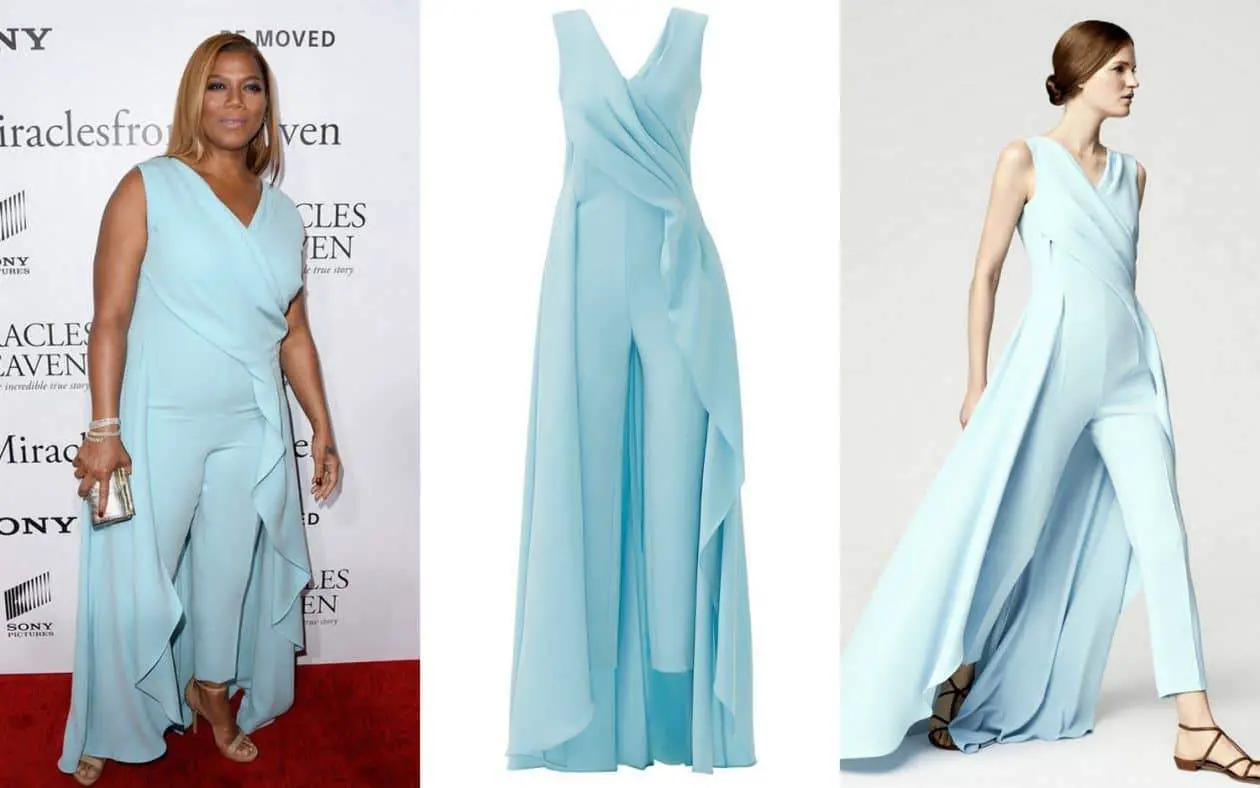 He pushes Queen Latifah outside of her box and right in this sky blue Escada Jumpsuit. Yes, Ma'am.
Work Queen Latifah and Tim and team!
What else can we expect throughout this season?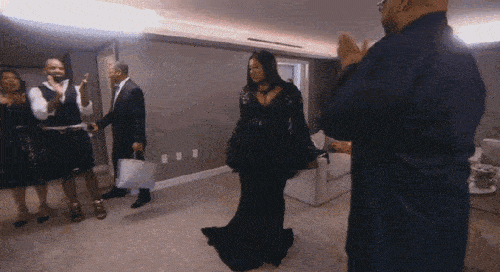 Well, Timothy Snell glams Amber Riley, Jazmine Sullivan, Chrisette Michele, Ledisi, Loni Love and more throughout the season—along with women just like the one in the mirror or "the women in your life who are curvaceous, fly and gorgeous!"
To learn more about Curvy Style with Timothy Snell, visit CentricTV.com/CurvyStyle!
I will be tuning in next week, will you? Not only will I be tuning in, but I will be watching how others receive, perceive, and react to the show!
I want to hear from you!
Drop your comments, leave your feedback what you like and what you didn't like, because I know they're probably watching, listening, hearing what you are saying, so don't be shy!
*Disclosure*
This is a sponsored series with Centric TV and all thoughts and opinions expressed are my own!