The seventh annual Full Figured Fashion Week kicked off a week long series of events yesterday in New York City celebrating curves and fashion. Last year when Gwen Devoe, FFFWeek's creator and executive producer, announced that the 2014 would be FFFWeek's last, I saw many reactions from people that were just not ready to say goodbye to one of the events that has successfully brought together so many plus size women over the years.
Lucky for us, FFFWeek is back and better than ever with events like the beloved Curves at Sea All White Cruise returning on Wednesday June 17th and a JIBRI pop up shop going down June 18-20 among many other panel discussions, fashion shows and parties.
Some events are free to attend but many of the ticketed events are sold out so it's pretty clear just how in demand FFFWeek still is for fashionistas.
As bloggers, models, designers, industry pros and fashion enthusiasts prepare to make their way to New York from all over the world for these events, The Curvy Fashionista wanted to catch up with a few.
We had to get a few words from the women who will be both hosting and attending events through FFFWeek! All to see which events they are most excited about and discuss why FFFWeek is so important for the plus size community.
Headed to FFFWeek?
Rev'ee Lamar – The 2015 Face of Full Figured Fashion Week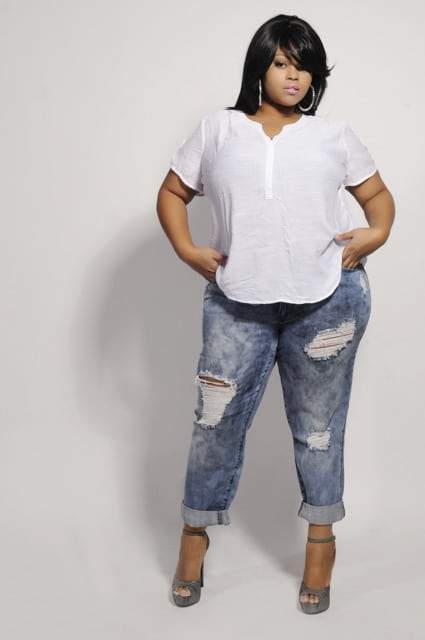 By day, Rev'ee Lamar teaches students with disabilities in her hometown of Orlando. But this week, she will be living the dream of many plus size models as the 2015 Face of Full Figured Week.
Lamar told me that she has been following FFFWeek since it first started in 2009 and while she auditioned last year to be The Face, she ended up working as a volunteer at a few events. But working as a volunteer for the events only motivated her more to pursue modeling.
"Teaching is my day job but modeling is my passion. I was telling my students to follow their dreams and I realized how can I tell them to follow their dreams and I am not following mine?"
Now with one of the plus size industry's most coveted roles in her hands, Lamar says she is excited for all of the events.
She will be hosting the Welcome Luau Party, the Curves at Sea All White Cruise and the red carpets at the Indie Designer Showcase and the Finale Showcase.
"The whole event itself is inspiring," says Lamar. "This event allows women to be who they are as they are."
Erica Young, Director of Marketing at Ashley Stewart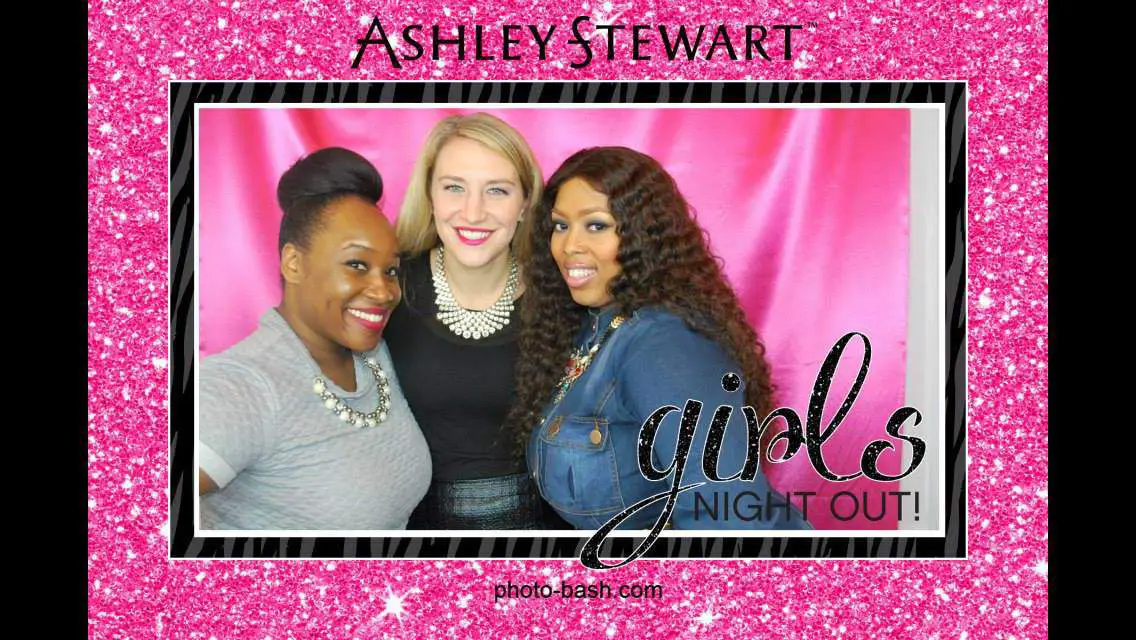 Erica Young has been definitely one to watch in the plus size arena. Once being part of an online business and blog, Erica ventured out on her own and landed a role with Ashley Stewart. She has been quickly advancing through the ranks at Ashley Stewart.
For the many times that Ashley Stewart has been involved, Erica has been there for most of those years.
"Ashley Stewart is thrilled to be back at Full Figured Fashion Week 2015 as a Gold Sponsor. The Ashley Stewart brand is an icon in plus size fashion – it was there as one of the very first sponsors of the event back in 2009.

Fast forward to 2015, we are proud to engage with our divas via our new leading social media, digital and community event efforts.

The #LoveYourCurvesTour will be making a stop at the Celebrate Your Size expo on Friday, June 19th."
Ashley Stewart is a sponsor of the Curves at Sea White Cruise and is sponsoring the Celebrate Your Curves Shopping Expo and Town Hall Meeting with Plus Model Magazine.
Ashley Stewart will be walking the runway at the Curves at Sea All White Cruise on Wednesday, June 17th and at the Retailers Showcase on Saturday, June 20th.

The Ashley Stewart team is truly grateful to be able to support our community and the plus size industry in what has been an especially transformative year for us!
Sabrina Severance – Host of FFFWeek Celebrates Curvy Fashion at JCPenney
The first event today is FFFWeek Celebrates Curvy Fashion at JC Penney hosted by Sabrina Severance from Lifetime's "Big Women Big Love."
Through Severance has attended events in the past, she has never hosted an event before for FFFWeek and she told me that she is nervous and excited for her show.
In addition to her show today, Severance will be attending Curves At Sea All White Cruise,Cocktails and Conversations with Gwen, The Expo, and the After Party for the runway show.
The list of women she's hoping to connect with is so long which really shows the importance of FFFWeek to bring together women who mostly connect only online.
"FFFWeek is such an important event," says Severance. "It brings together so many of us who long for events like these. And it shows the industry, that it can be done and be super successful. The curvy fashionable woman is here to stay."
Kelly Augustine – 2015 FFFWeek Blogger of the Year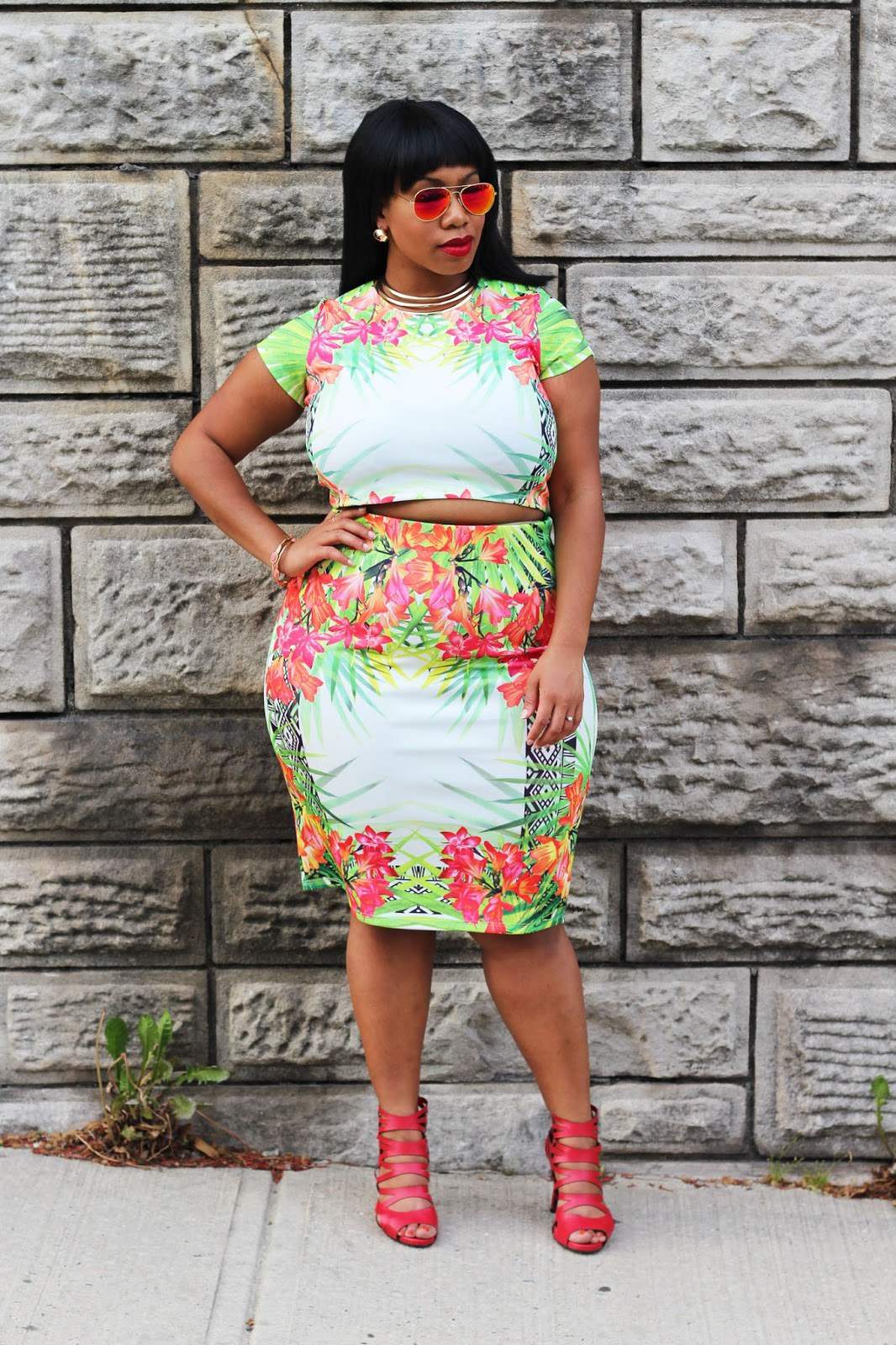 When Kelly Augustine first heard that FFFWeek would not be returning, she told me that after years as an industry staple, she thought it had to be a joke. And when she heard it was returning, well she said she knew it was time for a big comeback.
Augustine was named FFFWeek's Blogger of the Year for her self-titled blog, KellyAugustine.com and she is thrilled to receive such a high honor. This year, she will be attending a few of the events.
"I'm really excited about the boat ride, actually. I've been talking to the FFFweek team and the boat ride sounds like it's going to be really nice. And who doesn't love a NYC sunset?"
Like Severance, the NYC-based Augustine can't wait to see some of her favorite out of town bloggers come in for the events.
"I think FFFWeek is one of the only times that our industry physically comes together, which is so important."
Maui Bigelow – FFFWeek Attendee and Blogger
Plus size fashion blogger and all around badass entrepreneur Maui Bigelow of the blog Phat Girl Fresh will be making the trip to New York City from her home base in the South to attend the events at FFFWeek.
"For me to travel to New York from my home base of Albany, Georgia is a huge sacrifice that I make to support the event because it is important to the plus industry and community," said Bigelow.

" It is a chance for me to learn, network and expand my brand. I really think that it is vital to travel outside of your comfort zone and experience other people and things."
Bigelow attended FFFWeek in 2014 and she was excited to hear that it was returning so that she could connect with her fellow plus size industry pros including Severance who she has built a strong friendship with over the past year but has yet to meet in person.
The opportunity to connect in person highlights the impact of FFFWeek.
"I think that the event makes a huge impact on the industry because it promotes growth," said Bigelow.

"It gives the brands and professionals a opportunity to connect with a larger audience.

Aside from that it inspires individuals in the community because they are able to see their dreams in action."
Madeline Jones – FFFWeek Media Sponsor and Editor, PLUS Model Magazine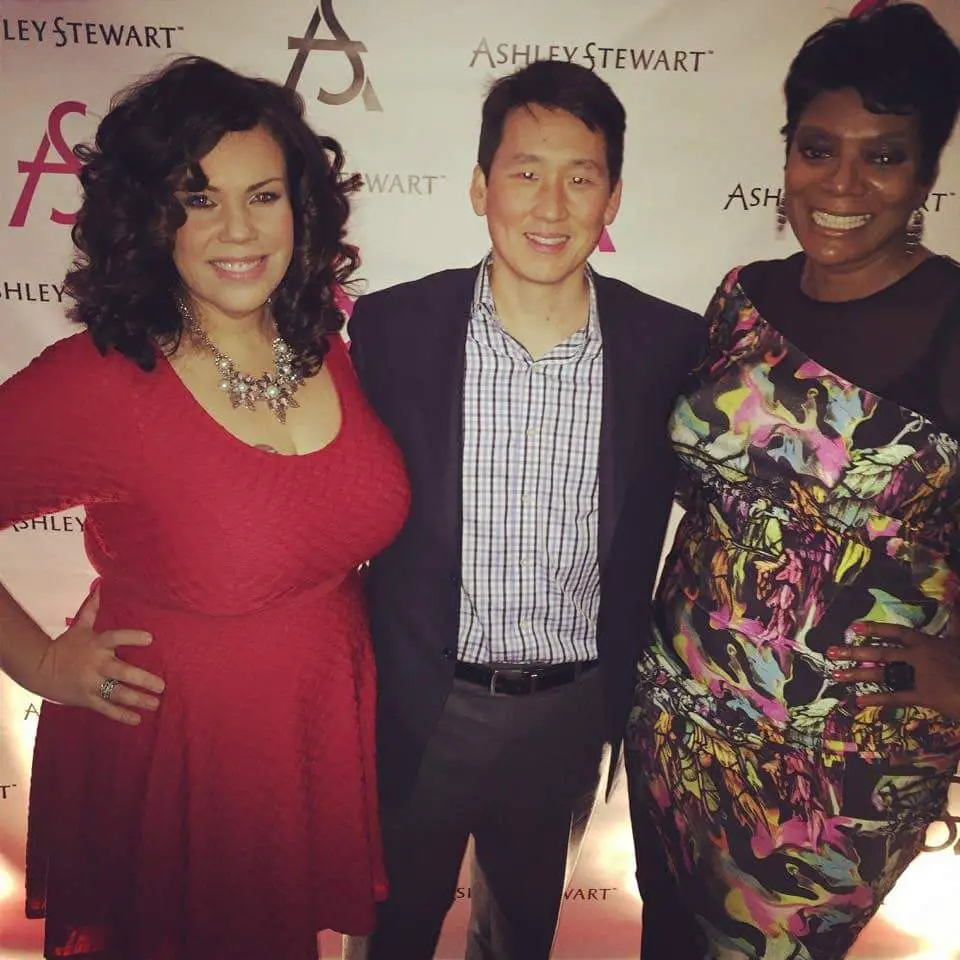 PLUS Model Magazine is the official media sponsor for FFFWeek and PMM Editor Madeline Jones is excited to be a part of the festivities this year.
"We are so honored to be the Media Sponsor for the premier plus size fashion event of the year," said Jones.

"Full Figured Fashion Week brings women from all over the world to celebrate plus size fashion and the progress the industry as a whole has made. It's an exciting time for all of us."
In addition to event coverage, PLUS Model Magazine is presenting the Celebrate My Size Expo and Town Hall Meeting on Friday June 19th along with FFFWeek and Ashley Stewart and this is an event which Jones cannot wait to happen.
"I'm most excited about coming together with FFFWEEK and our sponsor Ashley Stewart for the Celebrate My Size Expo," she said.

"This will be a a day of celebration for all women."
Evie Foster – Editor-in-Chief, DeVoe Magazine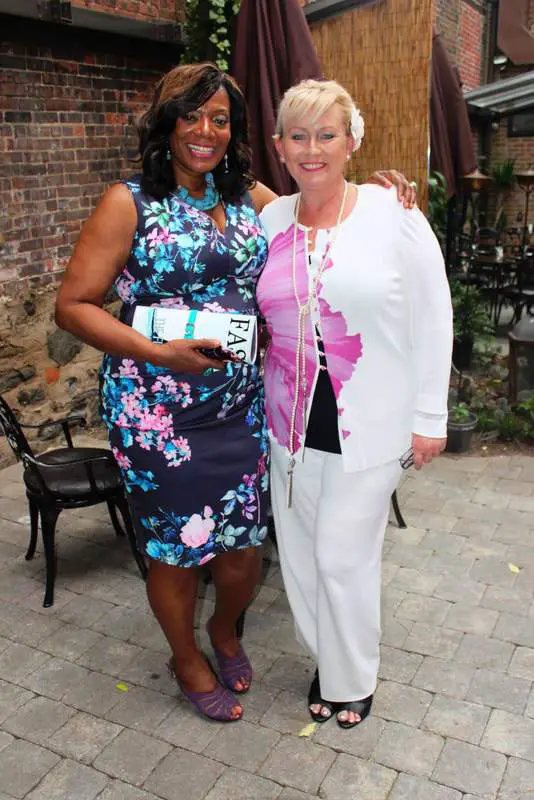 If the name Evie Foster sounds familiar, it's because she got her starting designing plus size fashions back in 2011 and while she's now the Editor-in-Chief of DeVoe Magazine, she still has a soft spot for the designers showcasing at FFFWeek.
"Although I am really looking forward to all of the events, I have a special place in my heart for the designers showcase," said Foster.

"Having showcased previously, I know how much work and passion goes into bringing this all together. I wish them well."
On Tuesday June 16th, Foster will be adding a new addition to her FFFWeek resume as she hosts a launch party for the first print addition of DeVoe Magazine alongside Gwen DeVoe.
She described the journey to print as "epic" and she said she is excited to celebrate with the contributors and supporters. As she is headed to FFFWeek, this event and all of the events at FFFWeek are important to Foster because of what they represent for the plus size community.
"Having an event such as FFFWeek is so important to our industry because we all want to know we matter and we are enough and this event gives us all, whether organizer, designer or supporter."
Are you headed to FFFWeek? Have you attended it in the past? Which events do you look forward to!?!
We here at The Curvy Fashionista will be on hand at FFFWeek to provide you with up to date event coverage so stay tuned!