Mark your calendars, plus size babes! It's going to be a scorching summer and what better way to cool off than taking a dip in the pool. (Find some plus size swimsuit ideas here). Before you panic about being the only plus size person in attendance, we found the best annual plus size pool parties geared towards plus size divas.
In the past, we've even hosted our own. Do you remember our TCFSwim event? Chock full of body positive inspiration and representation of your body type, you will have a damn good time! In other words, yes the epic pool party from Hulu's Shrill happens in real life!
Fun little fact! We learned through Chunky Dunks, that plus size people have been swimming together since the first formal fat swim at a NAAFA convention in 1969!
Here are 7 Plus Size Pool Parties to Attend this Summer!
Big Bottom Bash
Los Angeles, California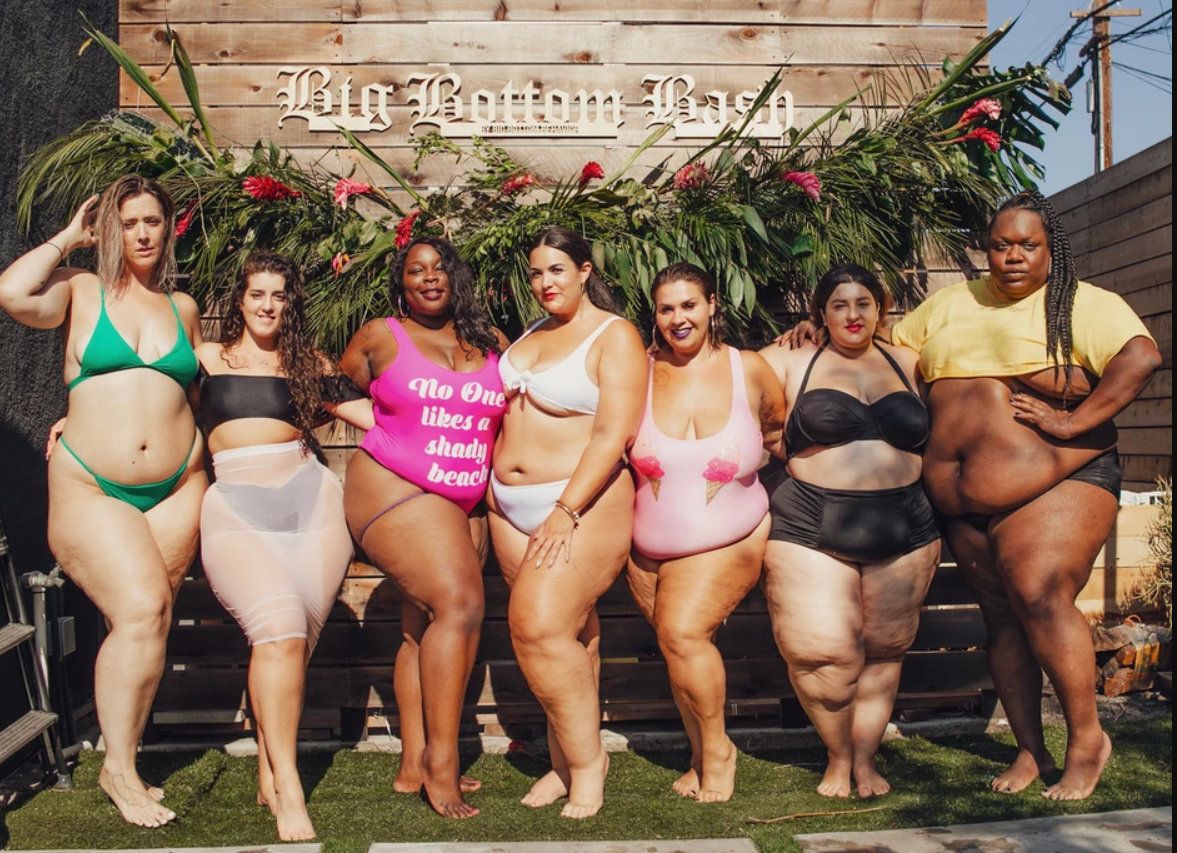 In its second year, with a sold out inaugural event, The Big Bottom Bash is devoted to celebrating large women of color by creating a space where fat women can feel safe, free and supported.
The Big Bottom Bash is only open to women, non conforming individuals, and transgender, ages 21 and up. Held in Los Angeles, California the 2019 date is June 30th. Guests can enjoy food, music, fitness mini sessions and panel discussions about sexuality, inclusion, and diversity of plus size bodies.
Fat Splash 2019 by Cake Plus Resale
Minneapolis, Minnesota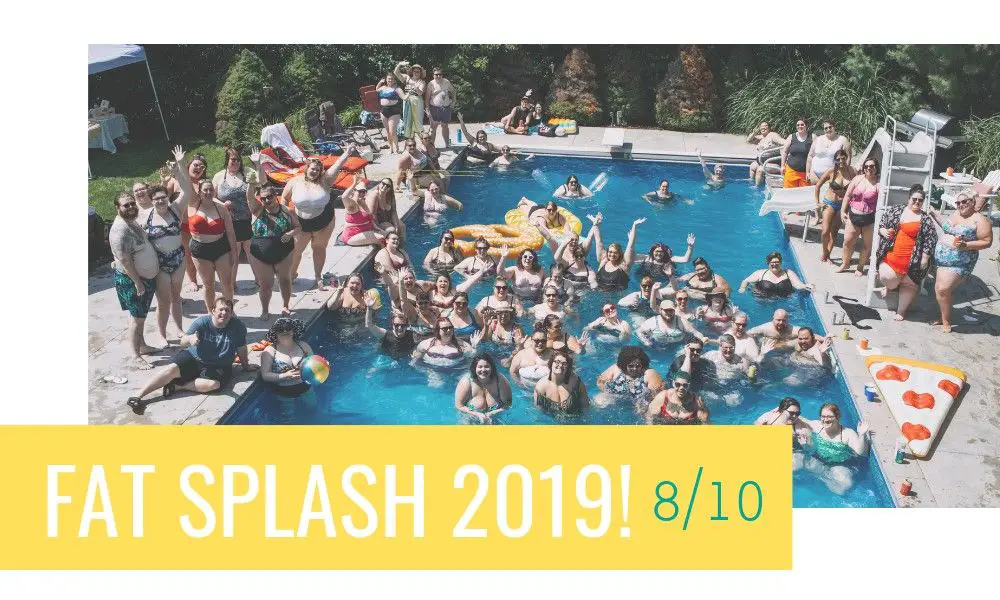 Make some big waves at the Cake Plus-Size Resale's 2nd annual Fat Splash! This year, the event will be hosted at a larger venue with even more fab fat folks joining in on the fun, sun, music, and solidarity.
This 18+ event is open to all fat folks and friends of fat folks. This annual event will have "music, unlimited La Croix, light snacks, and even fun pool floaties, perfect for fab photo ops." This event is SOLD out, but you can details on their FB event page!
Red, White & Boujie July 4th Party by Living Large Chicago
Chicago, Illinois

The owners of Living Large Chicago are "Taking it back to the beginning and going BACK to one of our favorite places!!"
Join them for a weekend of plus size events, including their Saturday Pool Party, from 1-5pm on Saturday, July 6th! You can learn more about this event, by visiting the Living Large Chicago event page!
LGBT Plus Size Pool Party
Atlanta, Georgia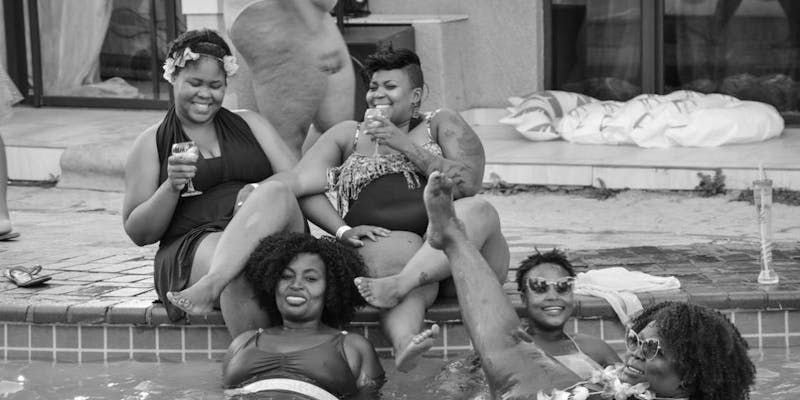 June is pride month, and what better what to combine pride and summer fun than a pool party?
Dubbed the Moonlight Edition, this inaugural 21+ Atlanta event is shaping up to be the talk of the town and the place to be June 22nd. Hosted by Elite Fantasies, the fun doesn't stop at the pool side.
An exclusive and private after party will follow. Step your game up, with these custom pride swim suits.
June Chunky Dunk PDX
Portland, Oregon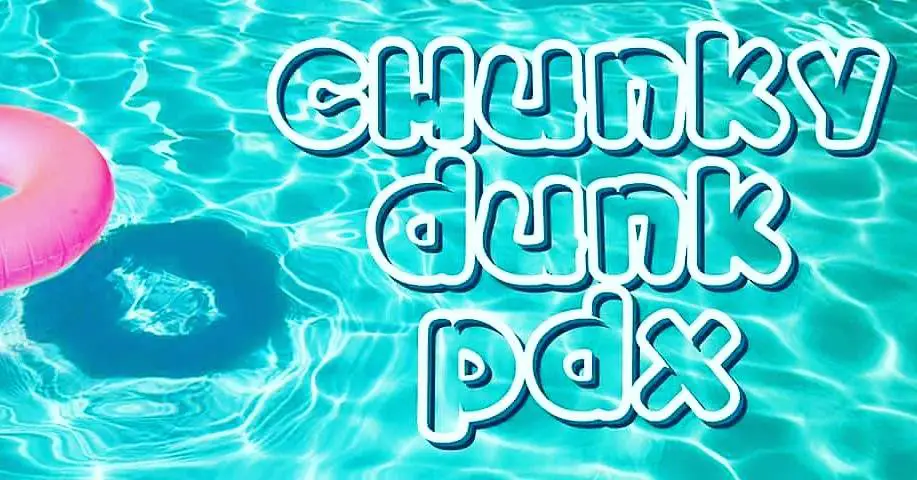 Chunky Dunks are an annual summer series of fat-positive group swims. Organizers rent public pools and offer up a focused and intentional space where all bodies are respected.
"We know it can be daunting to put on a suit and swim in public. We're not going to let anything stop us, or you, from enjoying a refreshing summer cool-down!"
The June 22nd, Chunky Dunks PDX happens at 6:15pm. Get the deets on the Chunky Dunks PDX Event Page. HOT SUN. COOL WATER. NO SHAME.
Swim Thick Annual Pool Party
Atlanta, Georgia
The fifth annual Swim Thick Pool Party, welcomes women and men to come celebrate plus size bodies. This end of summer event, promises a day of fun and excitement with live music, drinks, and food vendors.
A part of the Swim Thick weekend, there is also a lingerie/black tie party the following night. The annual pool party is taking place August 17th, at one of Atlanta's most illustrious private locations, hosted by Diva Kurves Collection.
Philadelphia Curve Weekend: Swim Soiree
West Berlin, NJ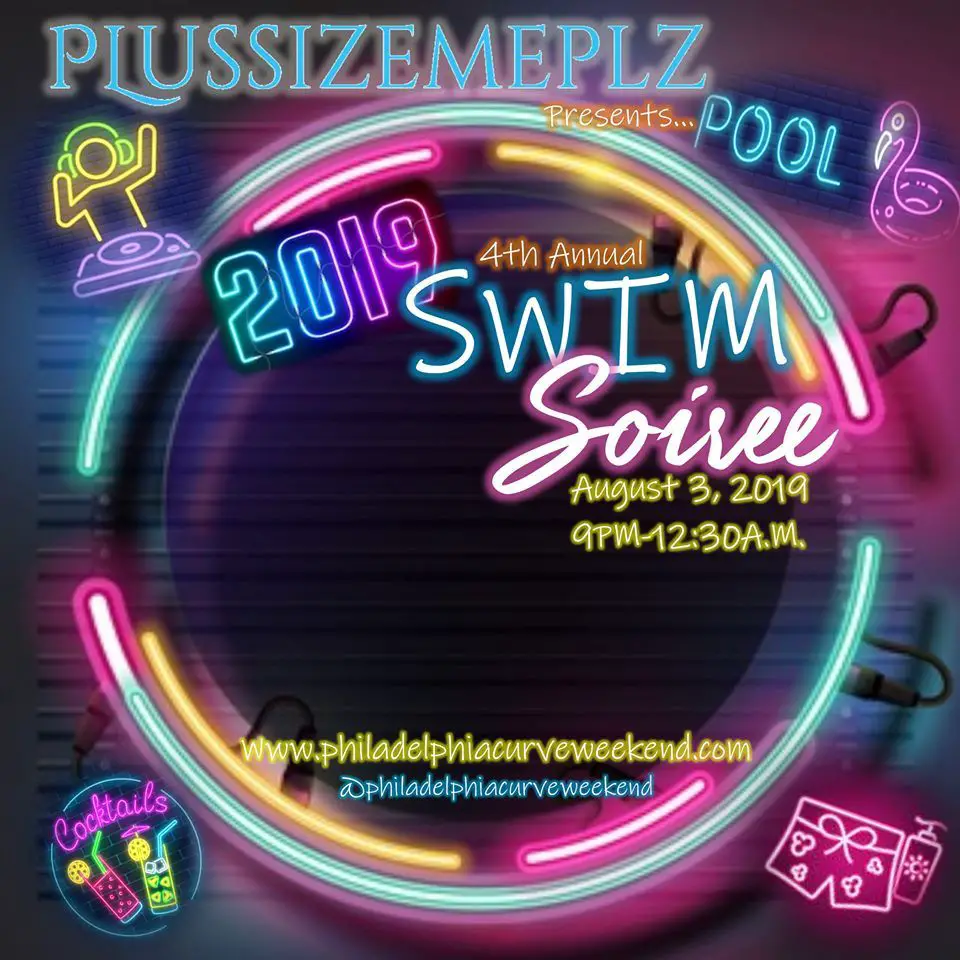 Back for its 4th year, the Swim Soiree takes place during Philadelphia Curve Weekend, August 2nd – 4th.
Instead of a pool, they are leveling things up with an entire water park! This Night glow party will include music, foam machine, dancing, and loads of slipping and sliding.
Join them at the Sahara Sams for their marquee event. Details on their website here.

This summer we are committed to living our best lives by breaking stereotypes and shredding inhibitions surrounding the plus size body.
Have you had your Annie from Shrill moment? Do you attend and plus size pool parties? Let us know which ones are on your radar!