When Gwen said it was going to be a bigger and fancier ship, honey she did not lie. We had ourselves a YACHT! "The Hornblower Infinity Yacht" to be exact! This three story boat was fancy and I was here for every loving part of it! Thanks to my buddies Xpandasox, who brought me along for the ride, and Ashley Stewart who dressed me, I enjoyed a night of good food, a really cool sketch, and TONS of dancing!!!
My Look with MY TWIN, Rev'ee Lamar, The Face of Full Figured Fashion Week:
You know what I love? Is that some ladies start planning for this event upwards to six months in advance, getting custom looks made! Yes boo. Not only do they get their looks made early, they arrive hecka early too. I thought by getting there at 5:30 I was pushing it. Nope, there was already a crew in line.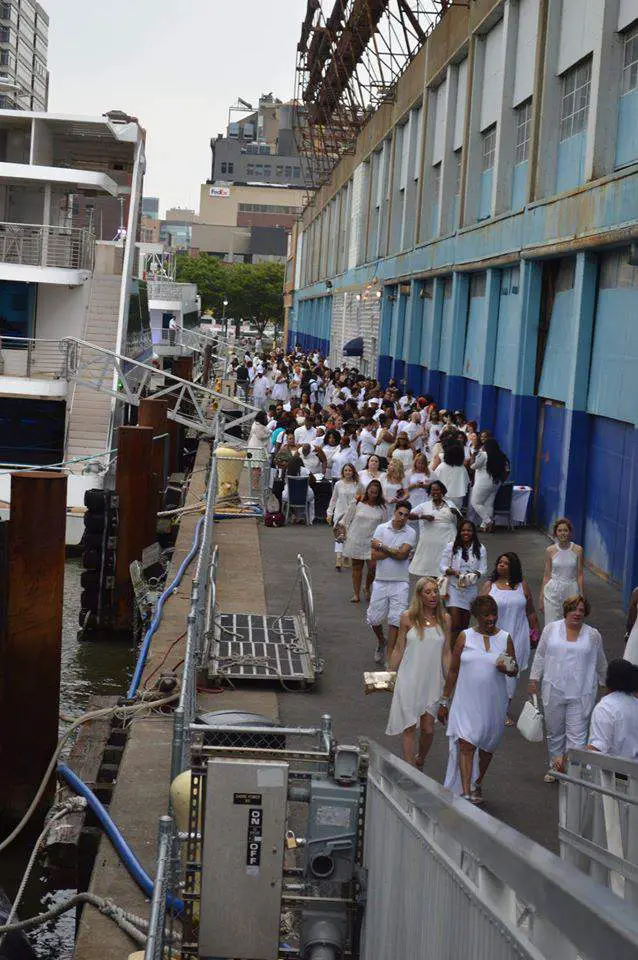 Not only to the attendees come dressed to impress, suited and booted, but they come to have a great time and to help ensure that they did, Ashley Stewart came in ad dazzled us with an all-white fashion show! Right in the middle of the boat, the ladies served up a bit of fashion with the ever so fierce and fabulous Tamara Ivey emceeing the show!
But before we cut a rug on the dance floor, they served up a delicious meal (which was available on ALL THREE LEVELS, thank you Gwen) and there was even an artist on the boat giving out caricature drawings! I waited and got mine done honey! Yes, I did! Waves Hi to Lena J!
Thanks to the images from Estrella Fashion Report, take a peek at the Ashley Stewart Fashion Show!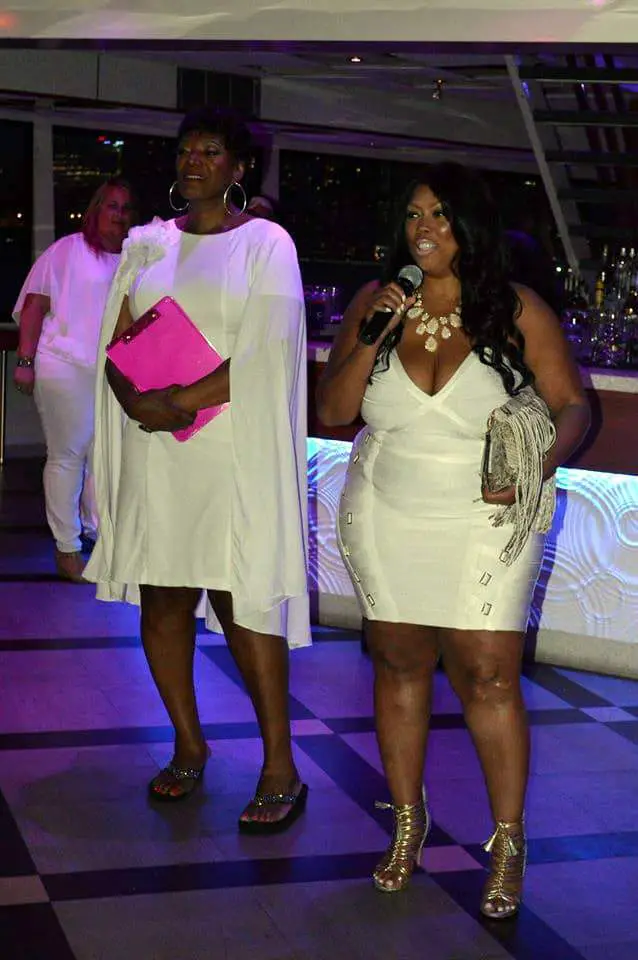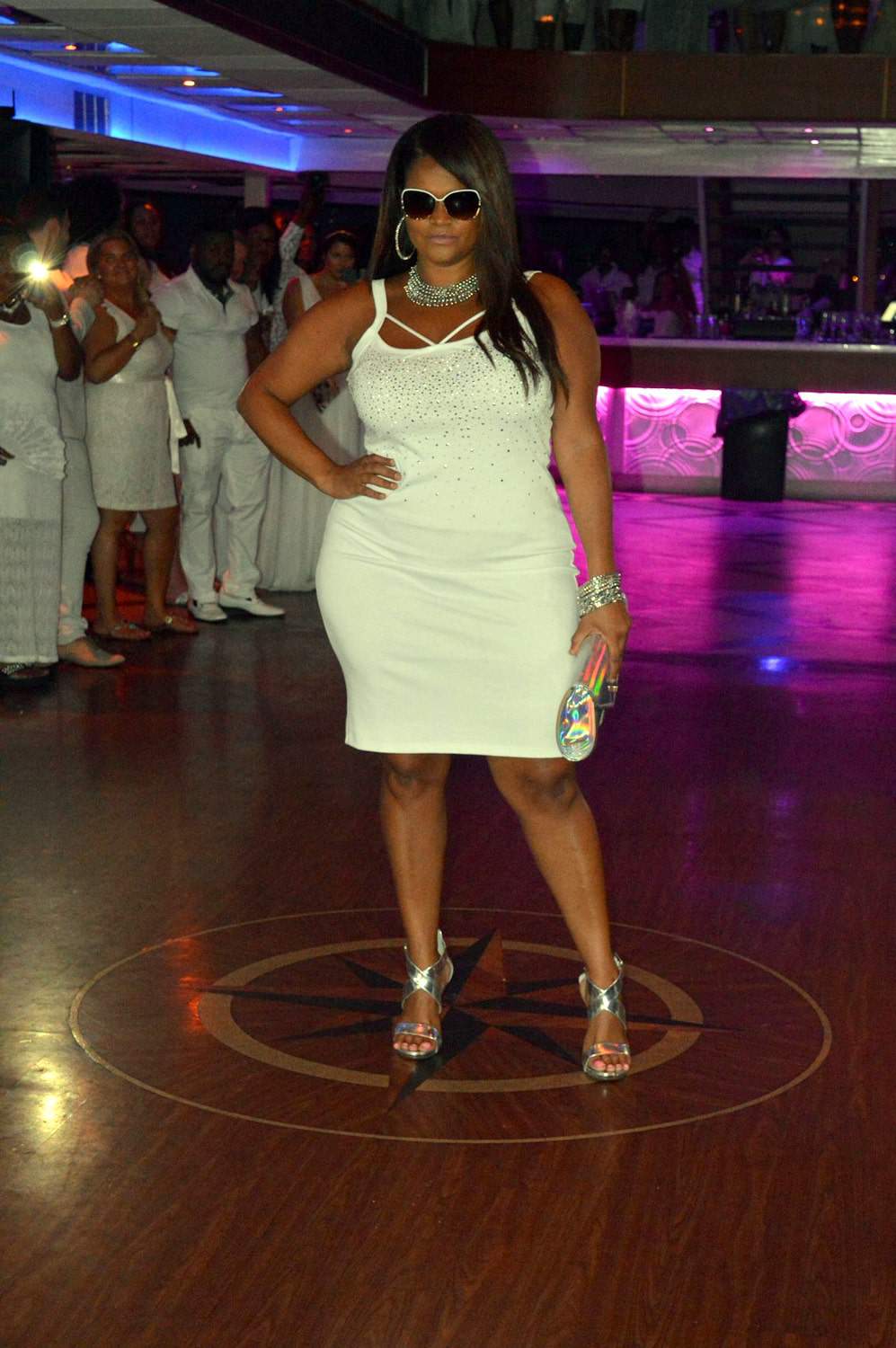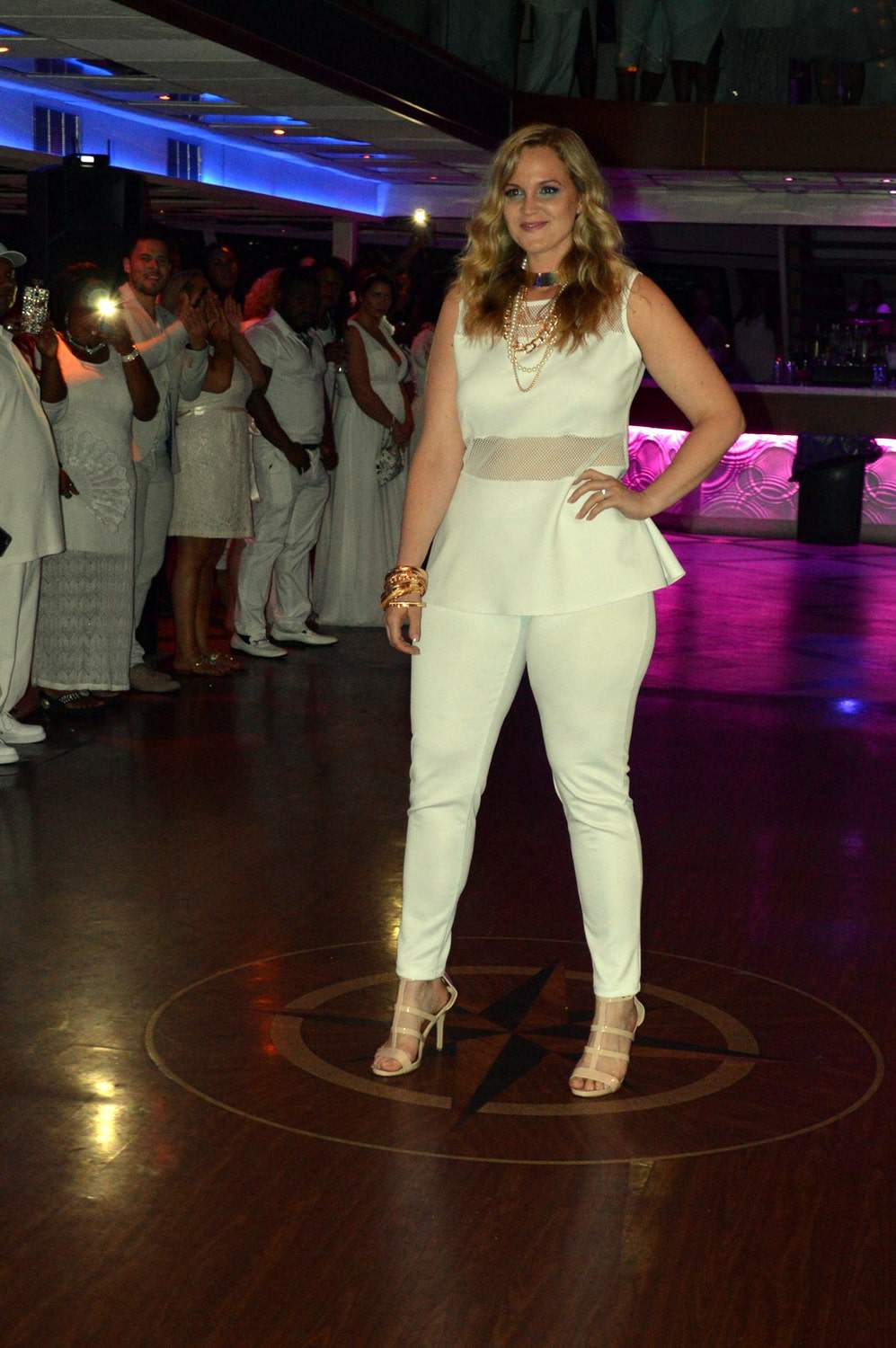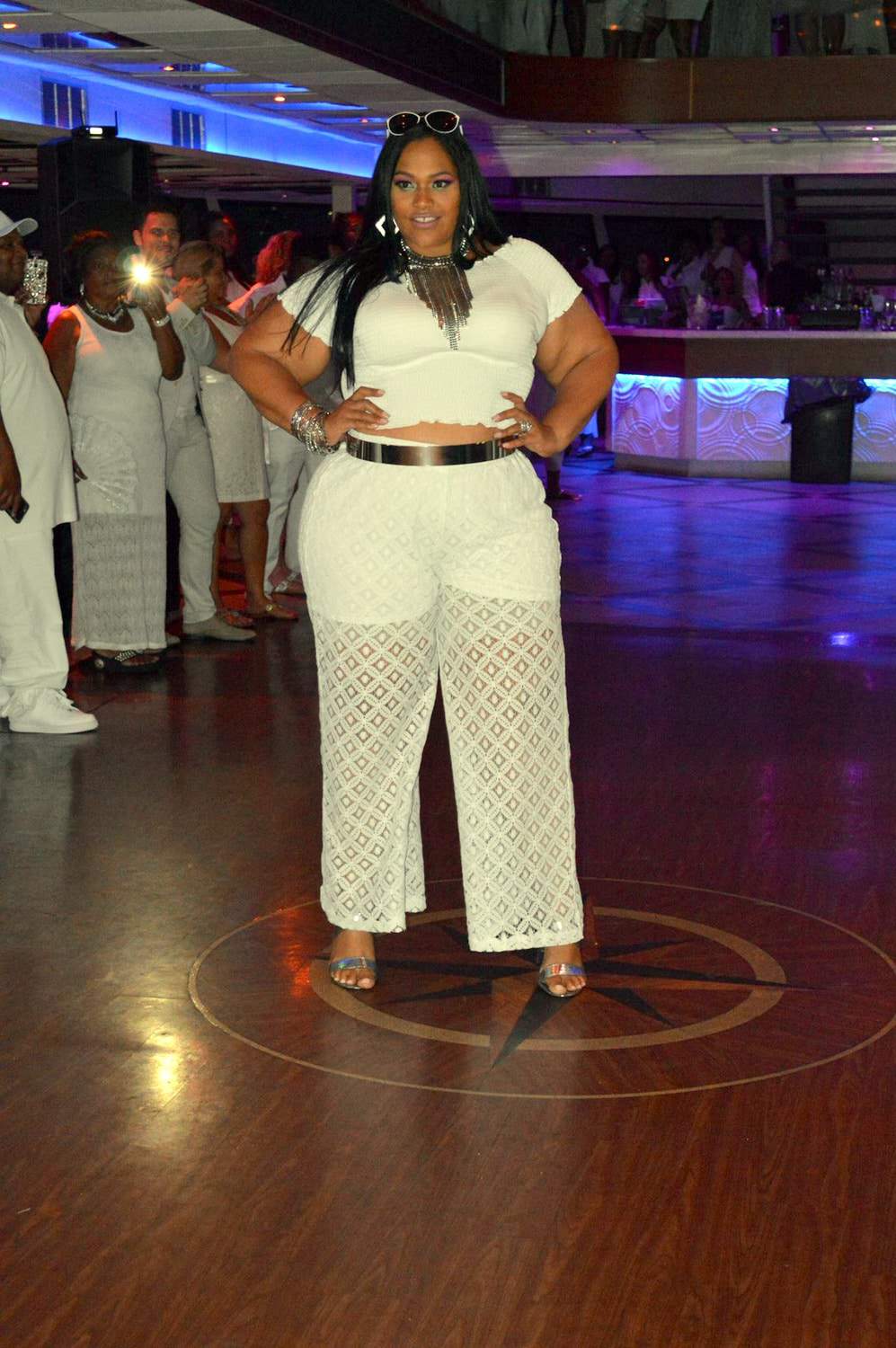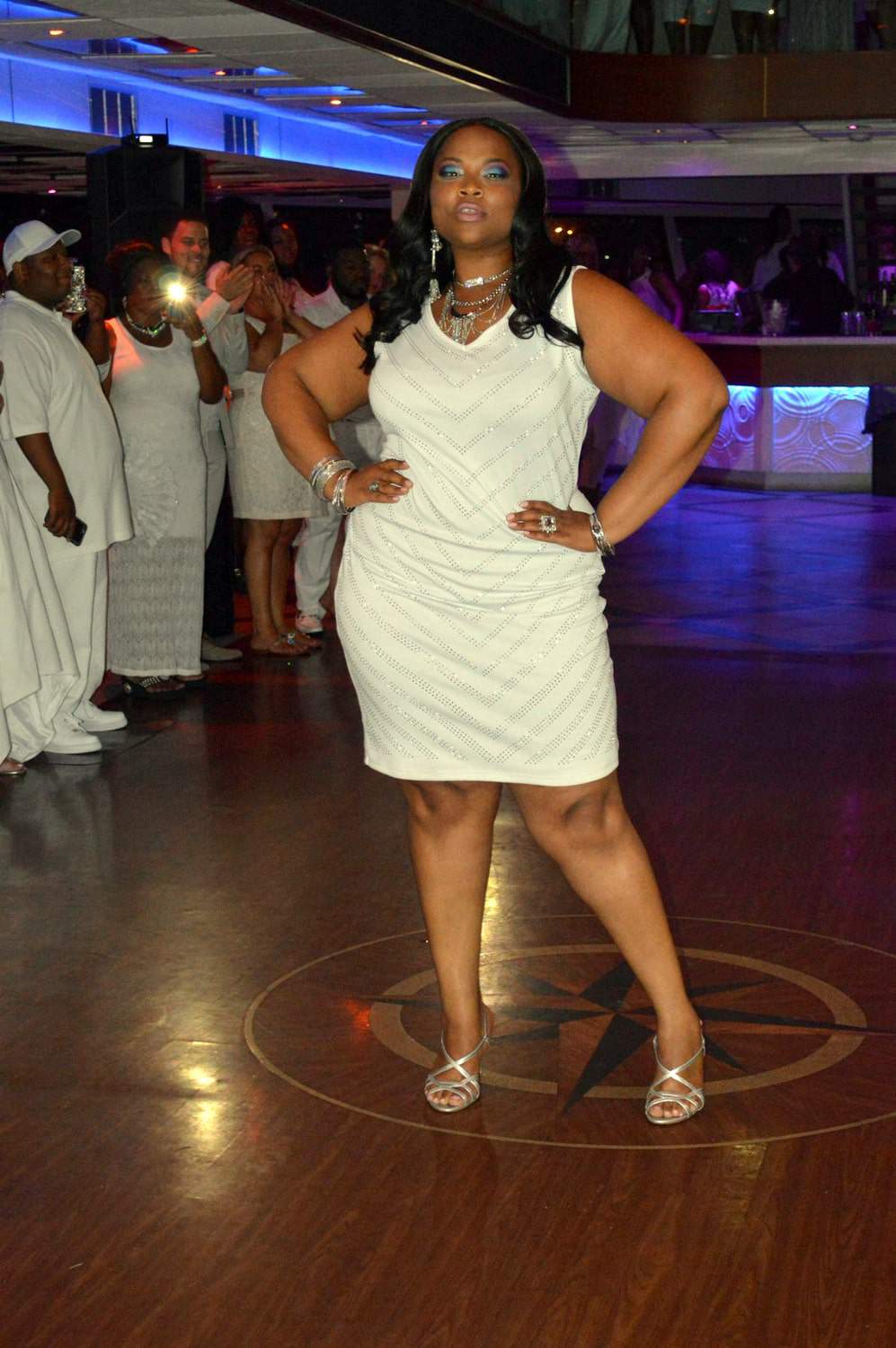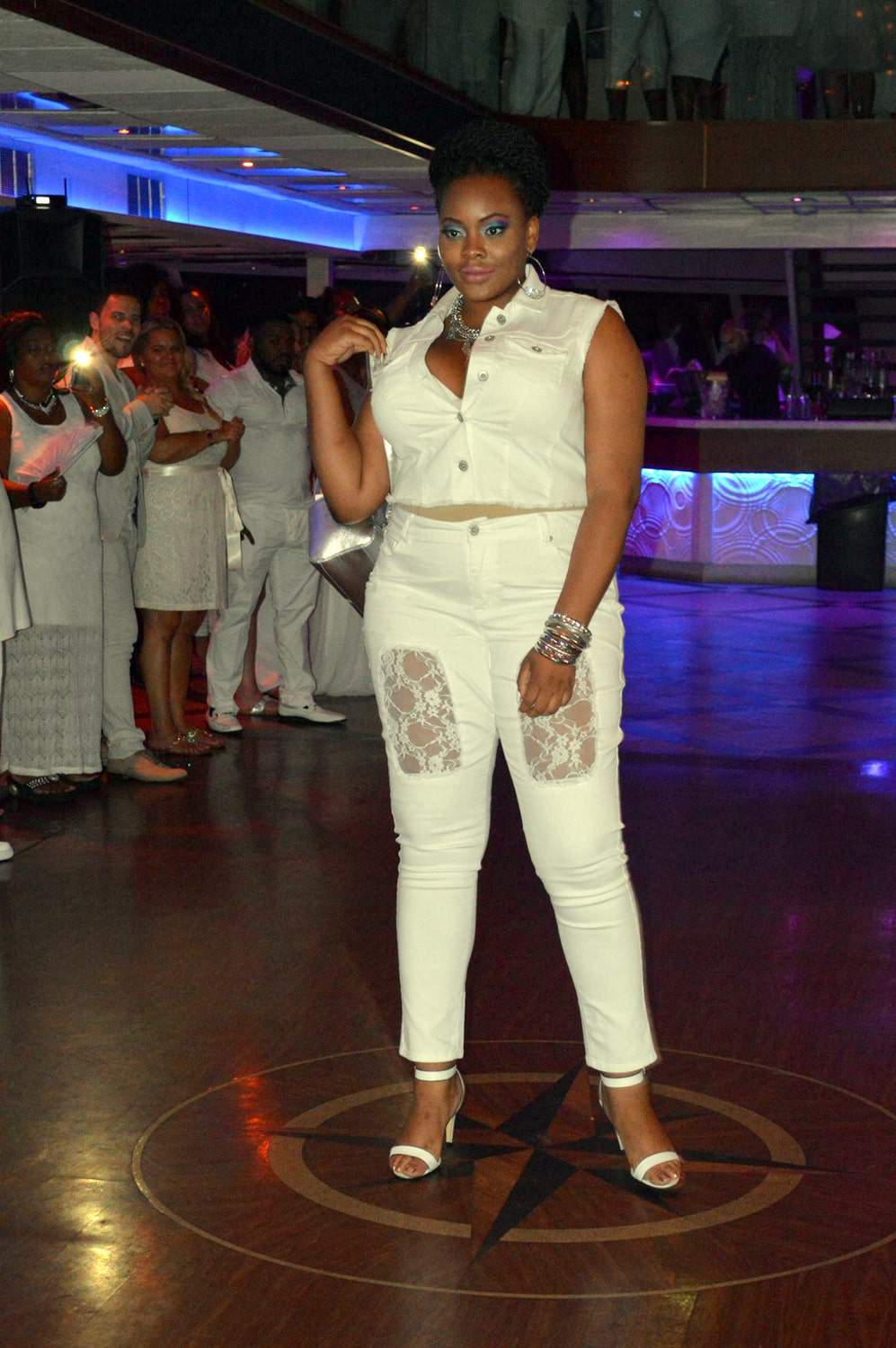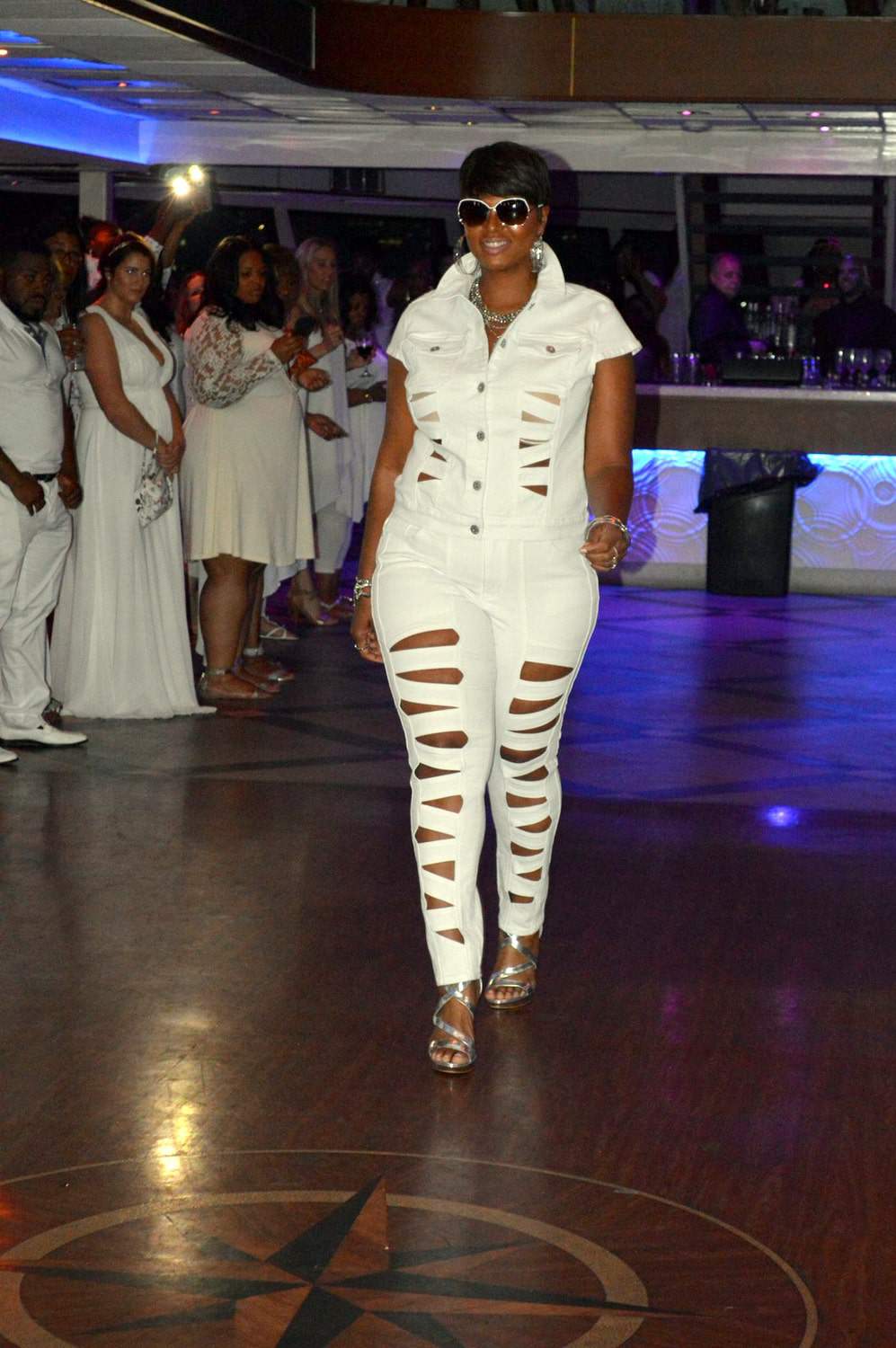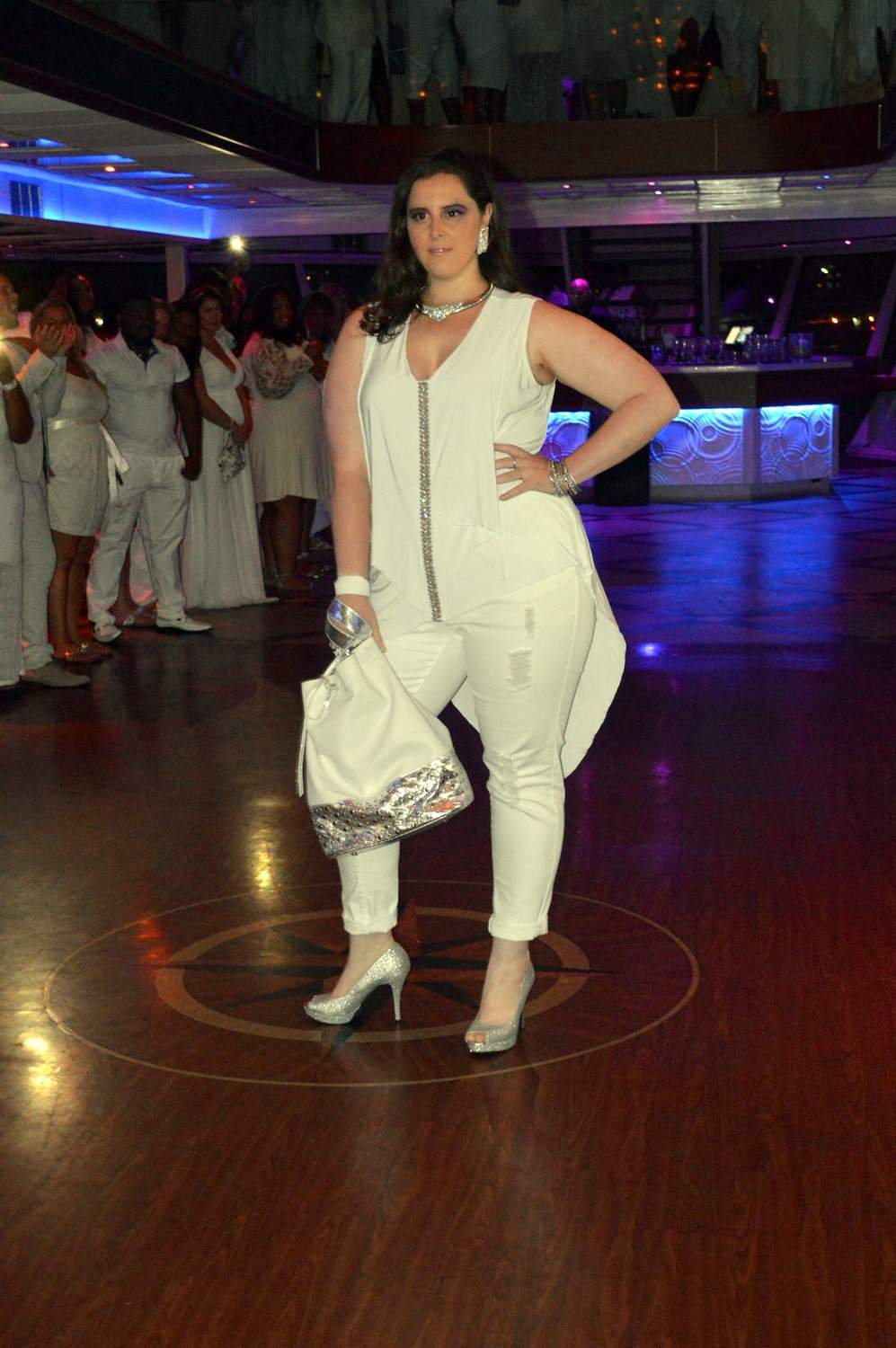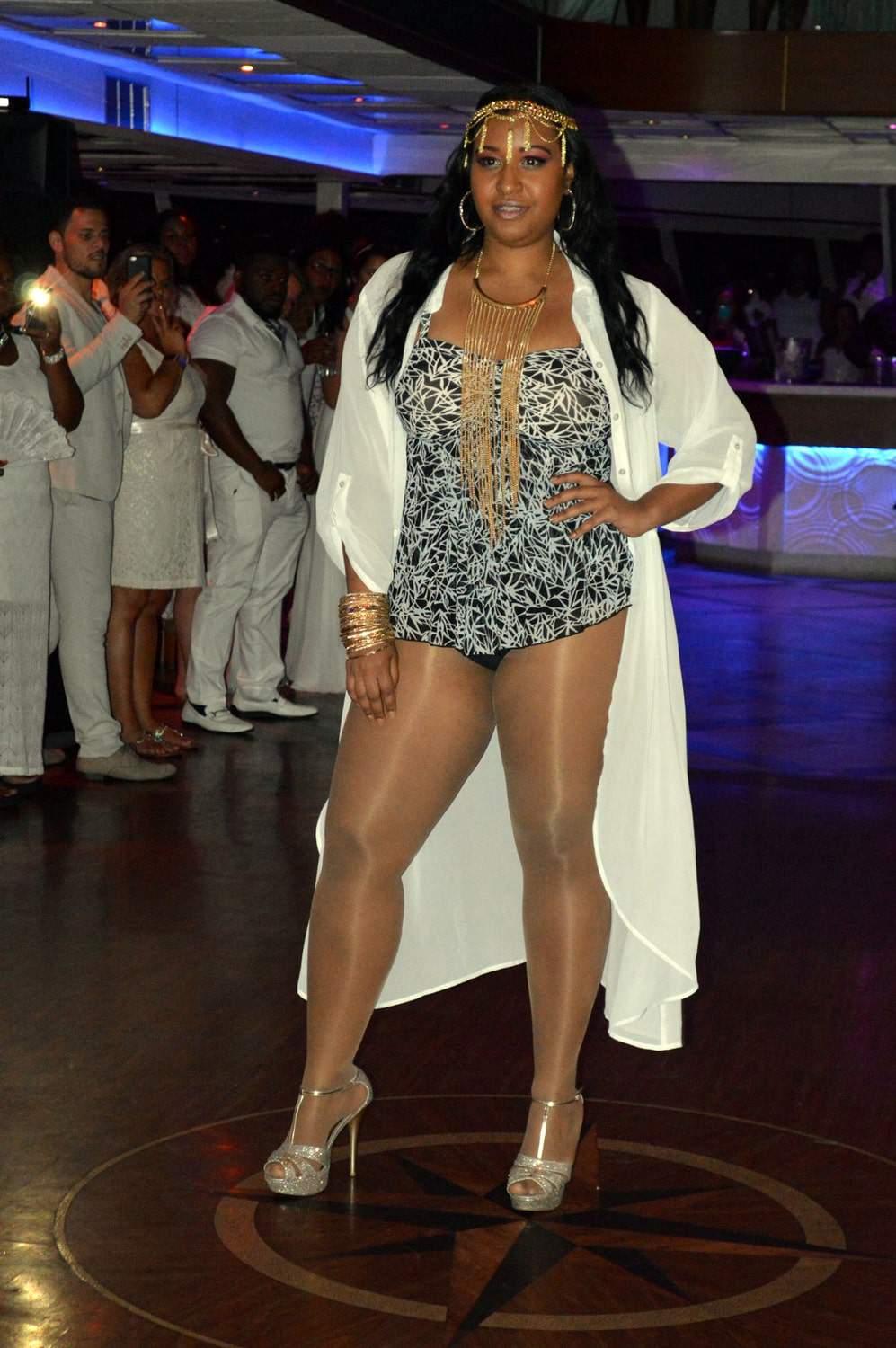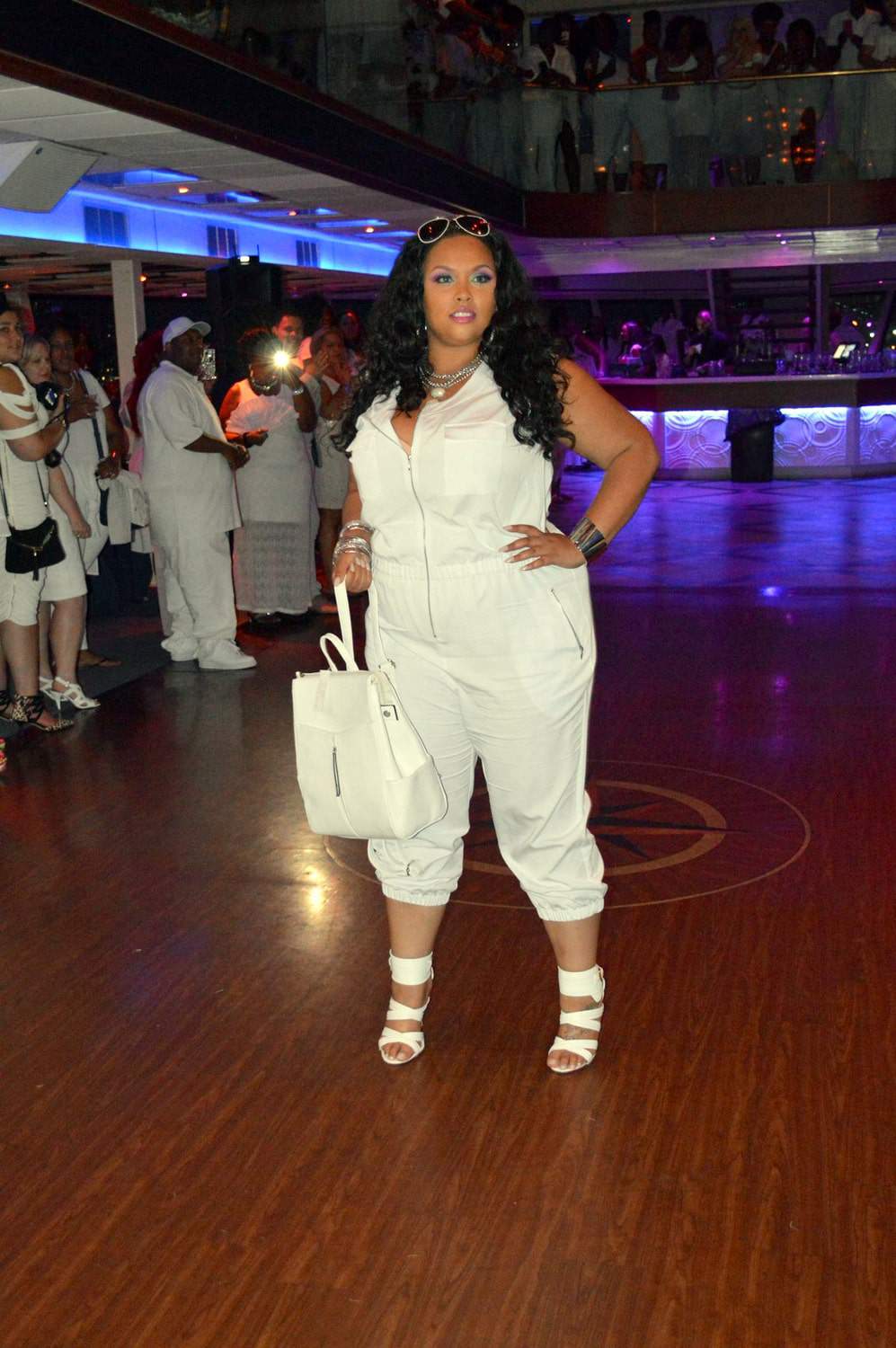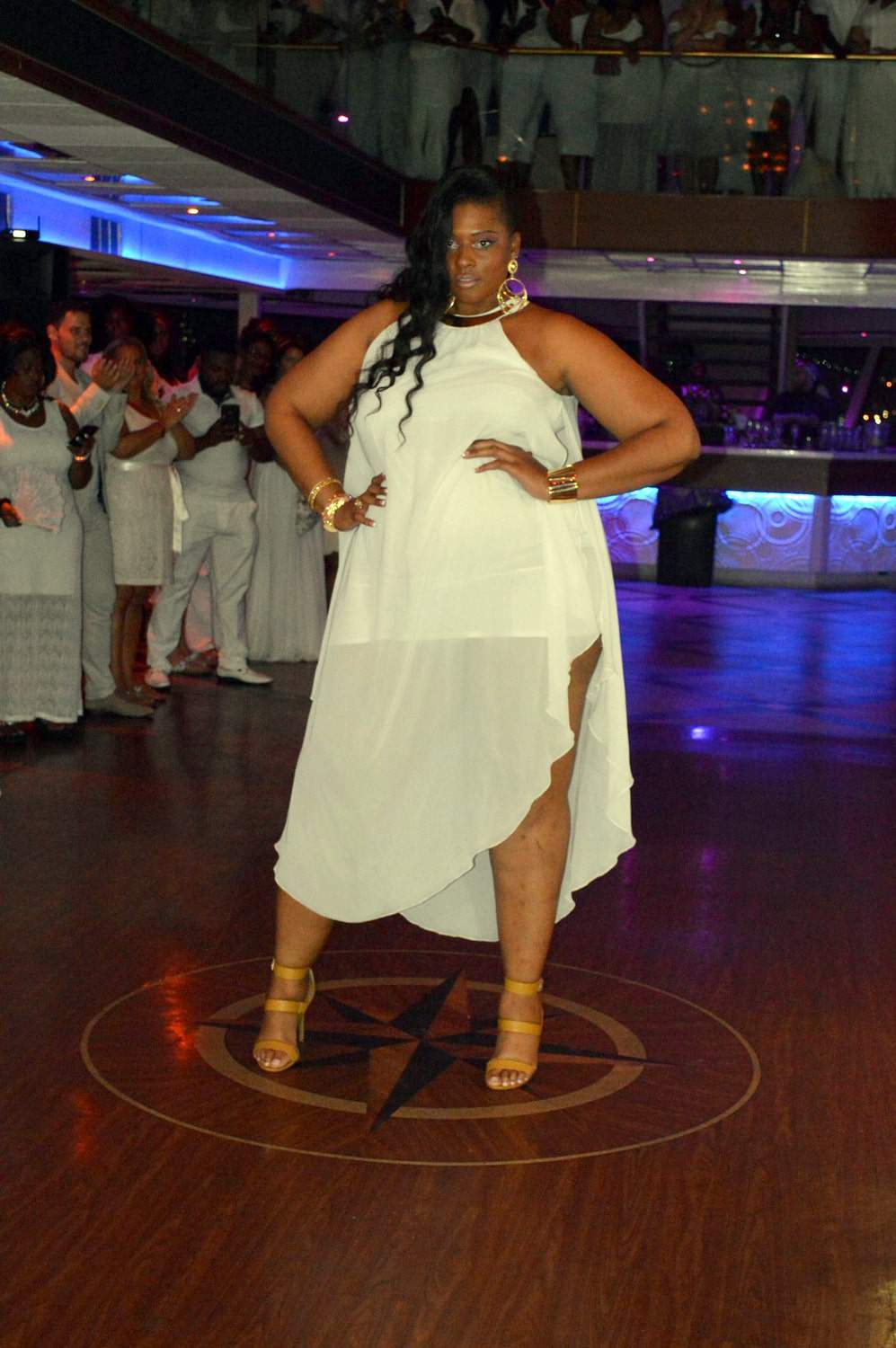 I do hope that they keep this boat for next year, because I am officially spoiled! This was a great step up and I loved the space, because honey! We got DOWN on the floor! The DJ was jamming on the one and we broke a sweat, did a few line dances, and twirled a few times to some salsa!
You can learn more about Full Figured Fashion Week at www.FFFWeek.com To see more photos, please check out the Estrella Fashion Report Curves at Sea All White Cruise Album!
NOW, the question is, will I see YOU next year?!?!