What happens when life throws you a curve ball? Like many of us, you have no choice but to adapt. You pivot. You change things up to best serve your community. This is exactly what MedZone (the makers of Chafe Zone and Zone Naturals) has done with its newest launch of Face Balm by MedZone. Yes. Face Balm!
But before we get into that, let's talk about this pivot… Just like every other business and brand, we had to pivot. Life seemed to STOP and we had to adjust.
A few months back, we were prepared to share the excitement about Chub Rub for Zone Naturals launching inside Walmart stores. Our favorite anti-chafing product has been growing! We had a full giveaway planned, and fun activation in store, but then? Covid-19 happened.
So, what do we do? How do we honor our agreement, support this family run business, and make them whole? In this time?
For us, we wanted to make sure that we could support our community, so we made our own pivots. We have since created our FB Live series, Speaking of Curves to highlight, feature, and show love to the various small and indie plus size businesses.
Doing this was important to us, to reconnect, draw inspiration from, and learn how best to support those who need it, in the best way we knew possible.
Which brings us back to MedZone, the makers of Chafe Zone, Chub Rub, Zone Naturals, and now Face Balm by MedZone!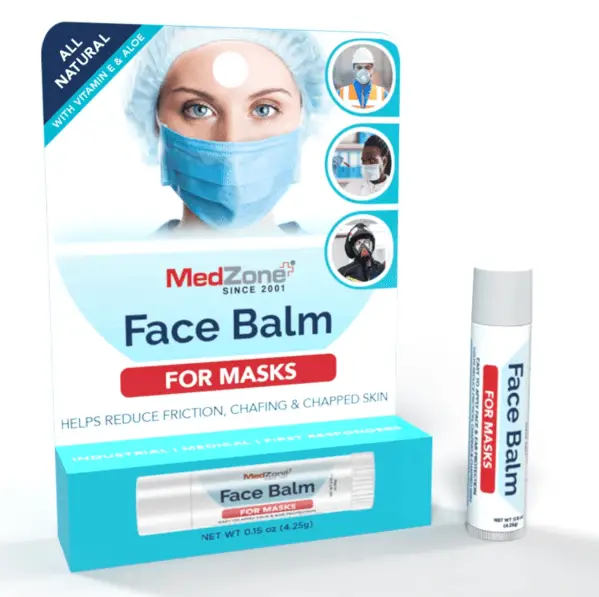 In March, we shared how the MedZone team pivoted and added hand sanitizers to its lineup. They quickly responded to bring this product to the market for first responders and medical professionals. And they have not stopped there…
"Last month we had customers asking us if our other chafe prevention products for athletes could work on their face due to skin irritations and rubbing from medical masks.

Once we heard that, our team went to work to create a premium solution to our customers problems to use on the face." Said Joe Freeman, CEO of MedZone.
With Face Balm by MedZone, we now have "an all-natural facial skin friction reducing product," specifically for those of us who have to wear facemasks.
You have seen those commercials or pictures on social media, right?
Those showing how these masks have left irritation, bruising, and scars?
Another Solution to Chafing, Face Balm by MedZone
This is where MedZone pivoted again, launching a product that is created to be a gentle balm on the face. In an effort to help reduce the effects of rubbing and chapped skin from wearing facemasks, Face Balm by MedZone was created.
"Our team saw the need in the marketplace for an effective, natural product that can help those who are wearing masks for long periods of time.

We knew we needed to take our skin care expertise and produce a product for anyone who wears a mask. We created the original face balm for masks.

The team worked tirelessly to rapidly create and produce a new unique product line that is needed with the increasing demand of PPE." Joe Freeman, CEO of MedZone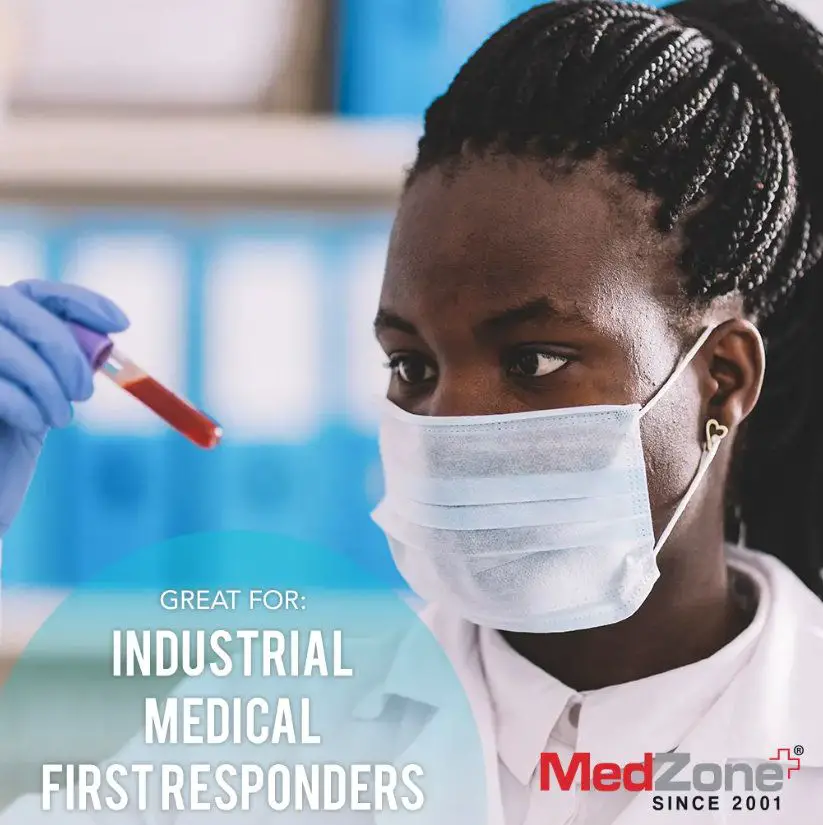 We now have a solution that features natural ingredients, including coconut oil, sweet almond oil, shea butter, aloe extract, avocado, jojoba and olive oil!
You can pick up your own tube, today at MedZoneCorp.com!
Just like with their hand sanitizers, MedZone will be donating Face Balm by MedZone to various hospitals around the country to support the community.
In addition to this, MedZone will also donate a portion of all sales to those organizations making an impact to first responders and medical workers around the country.
Talk about pivots and social responsibility!
Will you be picking up a few tubes? What do you think of this development? Isn't this cool?