One of the most wonderful things to happen for thighs were Bandelettes Thigh Bands. These bands are functional and fashionable undergarments designed to combat inner thigh chafing. Those of us with thicker thighs know that struggle! Especially if you're mainly a pedestrian! Strutting down the street and chafing has the nerve to cramp your style?! Nuh-uh!
Those beloved Bandelettes have now gotten a level-up, because they've teamed up with Project Runway Season 14 winner, Ashley Nell Tipton! You may remember our excitement about Ashley when she debuted her new collection last year!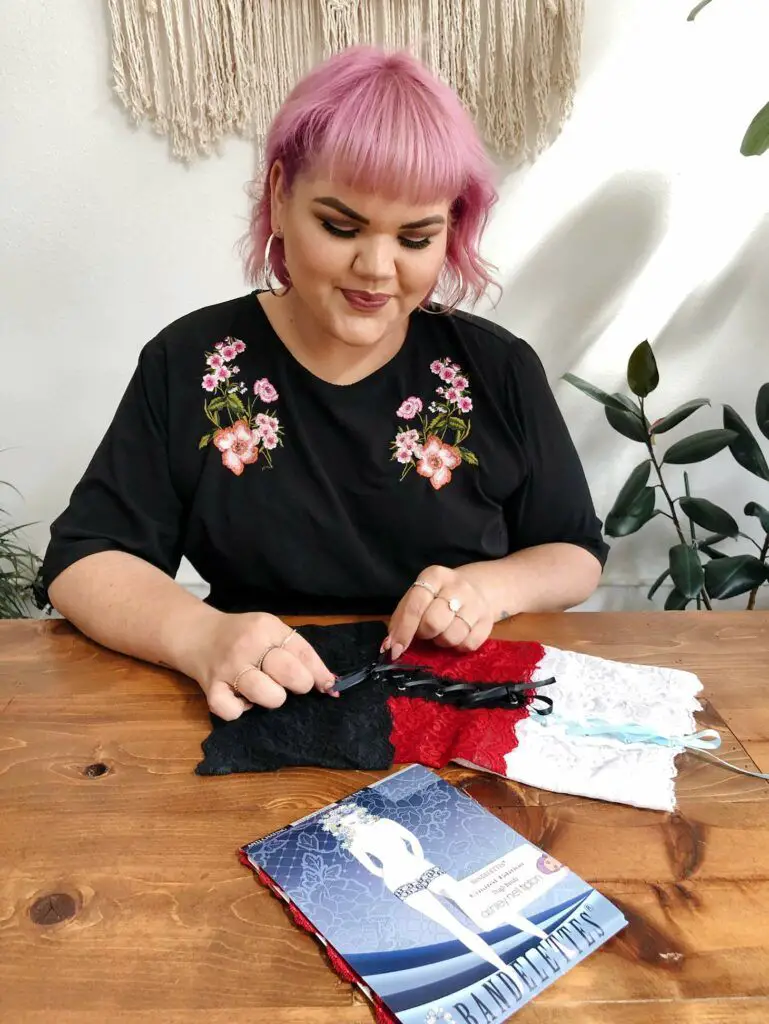 Ashley and the Bandelettes
Ashley adds her own personal style and embellishment to the already cute and lacy Bandelettes Thigh Bands. The Limited Edition Bandelettes include ribbon ties that can be worn on the side, front, or back of the leg. Sounds like a 3-in-1 deal to me!
"Having a background working in plus size fashion and having personally suffered from thigh chafing my entire life, I was so excited to work with Bandelettes" said Tipton. "I think that fashion should be comfortable, functional and stylish for women of all shapes and sizes, and should make you feel great, and that's what Bandelettes are all about."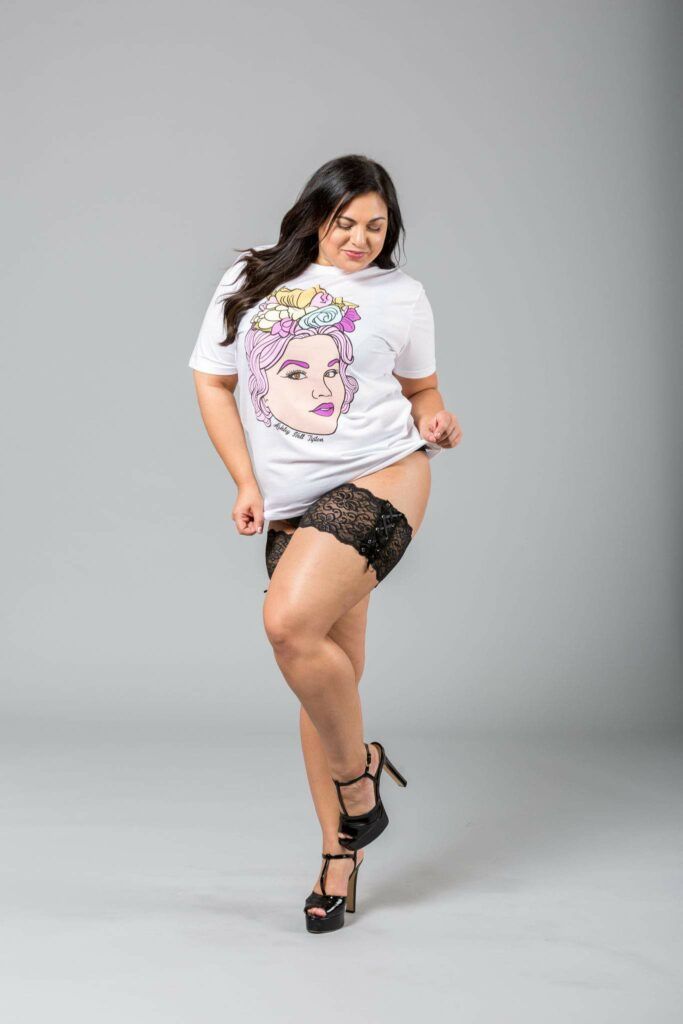 More About Bandelettes
With Bandelettes being no stranger to The Curvy Fashionista, if you are looking to get up close and personal with the brand they'll be at our TCFStyle Expo! Bandelettes return as a sponsor and we are soooo grateful!
"We are so excited to be working with Ashley to create these Limited Edition Bandelettes that reflect her personal style and eye for design," noted Rena Abramoff, Bandelettes co-founder. Abramoff launched the company alongside her friend Julia Abasova in 2013. "Since the launch of Bandelettes our company has grown and we've gained a loyal following of fashionable customers who are always looking for what's next. Ashley helped in creating this new Limited Edition Bandelettes which will be the perfect addition to their ensemble."
You can get your own pair of Limited Edition Bandelettes by Ashley for 21.99 in either Black, White or Red, and they will be available in sizes A-F (equivalent to pant size 2-24).
Team thighmeats unite! Do you have thigh chafing struggles, too? Are you going to get you a pair of the new Limited Edition Bandelettes? If so, what color are you going for?