As we get ready for fall (yes, girl!) searching for the fun items to add to your closet, that won't break the bank can sometimes be a challenge. Searching for cute affordable plus size fashion used to be a challenge, but over the years, this has changed! Yes, it has…
So, what we thought to add to TCF was to bring you a weekly roundup of some of the cutest affordable plus size fashion finds, with each week being themed- under 50, under $100, by topic, or trend! This way, when you are looking for those specific items, you know that we got you covered!
Sounds good, right?
Right.
And this week, we have found a fun mix of maxi dresses, really cute tops, dresses- for all walks of life. If you are looking for a work appropriate option? We have a few of those. Something to wow and rev up the oomph factor? We have that too!
Our goal is to show you the options, plus size brands and retailers who are bringing you all the things you didn't know you wanted! 😉
Take a scroll and let us know what you think about our affordable plus size fashion finds!
10 Affordable Plus Size Fashion Finds Under $50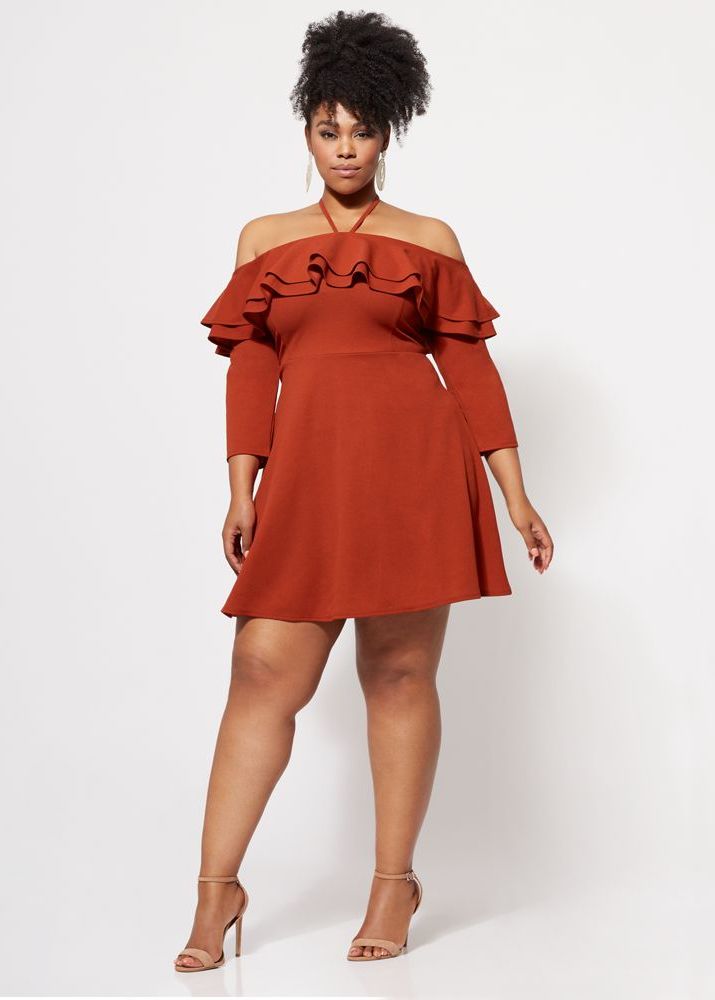 Kendall Off-Shoulder Ruffle Dress, $38.43 up through a 3X at FashiontoFigure.com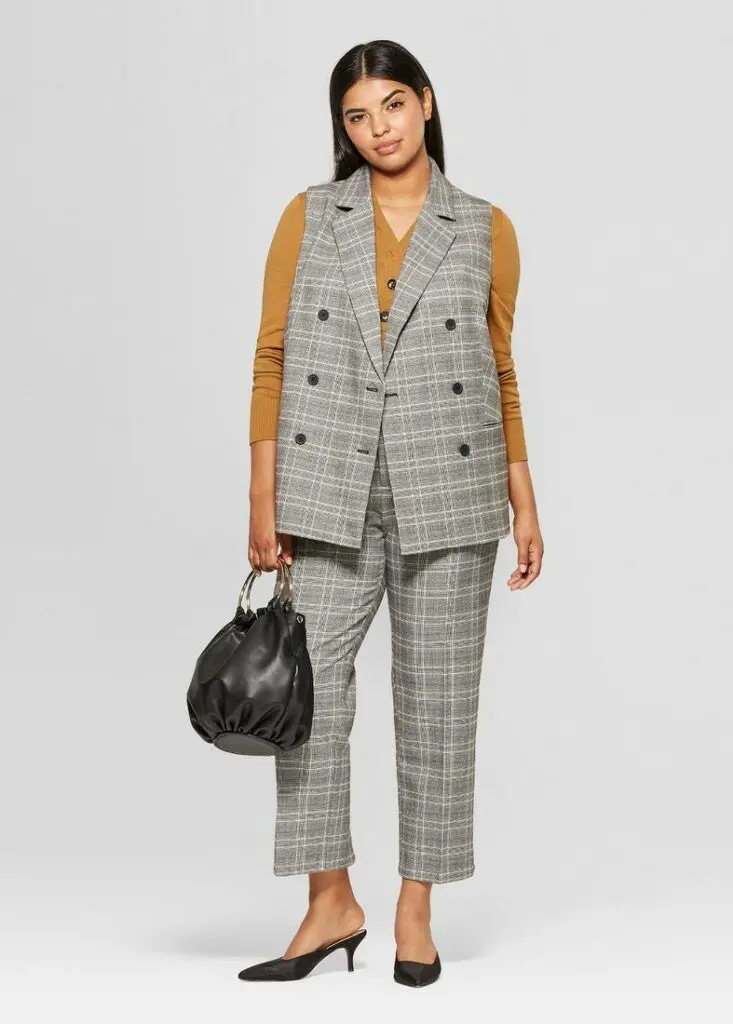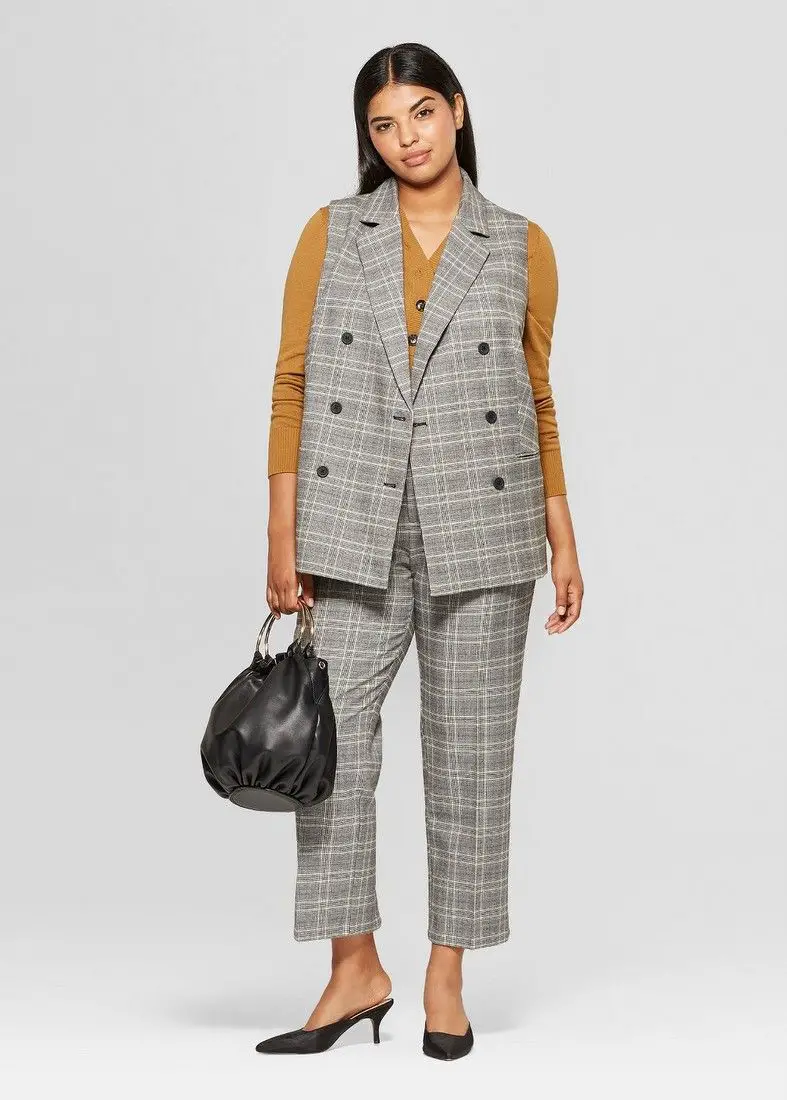 Plaid Sleeveless Suit Vest, $42.99 up through a 3X at Target.com
Mustard Button Detail Wide Leg Trousers, $30 up through a size 22 at PrettyLittleThing.com

LOST INK Ribbed Faux Wrap Dress, $48 up through a 4X at Nordstrom.com
Faux Leather Knot Front Tube Top, $29.62, up through a size 26 at AshleyStewart.com
Plus Size Boat Neck Maxi Dress, $35 up through a size 3X at Forever21.com
ASOS Design Curve mini smock dress with High neck, $29 up through a size 24 at ASOS.com

Long Sleeve Wrap Midi Dress, $39.99 up through a 4X at Target.com

Long Sheer Cover Up with Tie in Yellow, $48 up through a 3X at ChicandCurvy.com
Tie-Belt Plus-Size No-Peek Midi Shirt Dress, $44 up through a 4X at OldNavy.com
So, what do you think about these finds? Did you find something that has you curious and excited? I am quite into what Target has going on with the Who, What, Wear collection. But that Old Navy dress is just so sweet and playful…
But then that leather bustier from Ashley Stewart? Under a suit, this top would be fire for the fall… right?
Have you seen our new shop category in the navigation bar? We have reorganized our articles for you, so that you can shop by specific topic and category, to help you shop confidently!
What are you looking for, that we can help you find? Chances are, we have already written about it. We do try to be as helpful as possible!
Make sure you leave a comment, drop your questions, and sign up for our newsletter, so that you can always be in the know!