Okay, random post today, but I HAVE to share with you something that seems crazily embarrassing, but I KNOW I cannot be alone on!
HYPER-PIGMENTATION under the arms.
You know, the discoloration under your arms from shaving? Yeah, that's me. It has been me, since like forever. And I do not know how to ever improve upon this, until now!
So the smart ones over there at Dove realized this sought to fix this. And How do I know I am not alone in sharing this? According to Dove, Thirty two million women in the U.S. (ALONE!) reportedly experience underarm red and dark marks. WHY, you must be asking yourself… Well, Dove answers us by sharing that we tend to neglect moisturizing this part of our body, which is an important step that reduces the dryness and irritation caused by shaving.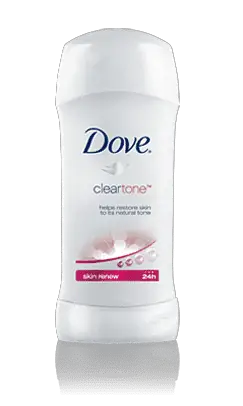 Who would have known? I sure didn't and have long envied those women whose underarms are baby smooth! To achieve this fix, Dove's Clear Tone Antiperspirant/Deodorant is specially formulated with Calendula and Sunflower Seed Extracts, which contain added moisture, to help repair irritated skin and even skin tone over time with regular use! I cannot wait to reach my desired outcome!
So, as I play with my new deodorant, courtesy of Dove, I invite you to check out the new Dove Clear Tone line! So far, the scent is right, the wear works for me, and I could be crazy, but I think that I have noticed the difference!
Are you one of the 32 Million, or am I alone on here?
I do hope they continue this technology into their body products!!!!!!!