BlackEnterprise.com launches Black Blogger Month Honoring its Top 20 Bloggers and I am one of them!
EEEEEEEEEEEEEEEEEEEEEEEEEEEKKKKKKKKKKKKKK!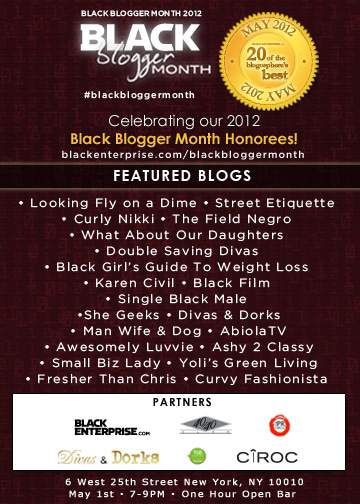 To say that I am honored is an understatement! It truly is an amazing blessing to be recognized by a magazine that I have been reading, I think since inception? MAN! Toe Curl excitement! AND to be included among some of my faves??? WOOT!
So what is Black Blogger Month?
Well, Black Blogger Month is Black Enterprise's way of recognizing black bloggers across varied disciplines and niches for their work on the blogosphere! This year is their second one, in which fellow plus size blogger GabiFresh was acknowledged last year for her efforts and hard work!
Each day, for the month of May, a different blogger will be revealed! I am not sure when I will be featured, but stay tuned! To kick off the festivities, Miss Divas and Dorks, Christen fashioned a video with Black Enterprise talking about the month and she kicked off the feature!
You can stay updated by visiting the Black Blogger Month Page on Black Enterprise!
The Black Blogger Month Tweet Up Party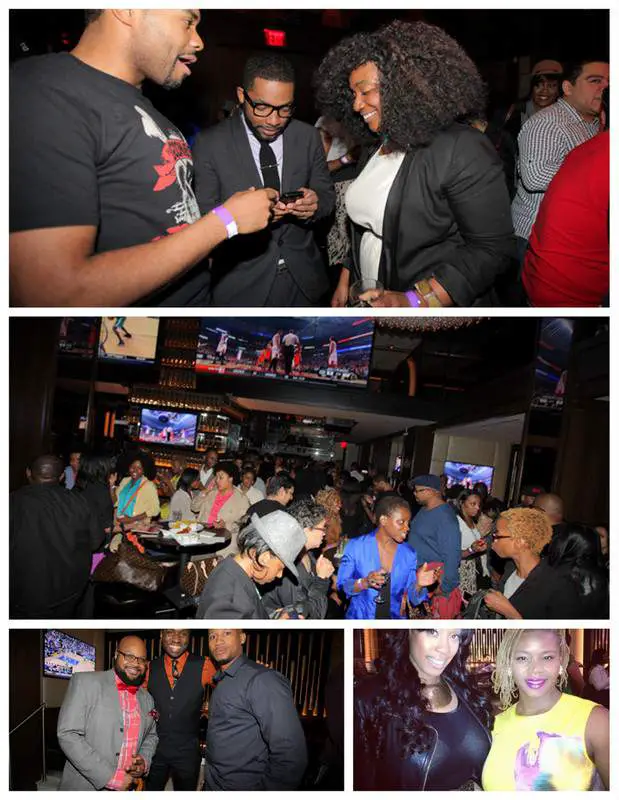 In New York, on the 1st of May, (I am in Cali and no way could I make it) Black Enterprise hosted its first Tweet Up celebrating this annual event! Held at Shawn "Jay-Z" Carter's 40/40 Club New York with an open-bar sponsored by Ciroc, the event attracted more than 165 loyal supporters, bloggers and tastemakers.
Among special guests in attendance were media personality AJ Calloway, twin designers Coco and Breezy, and Black Blogger Month honorees past and present—Claire Sulmers of The Fashion Bomb, Christen Rochon of Divas & Dorks, Yoli Ouiya of Yoli's Green Living, Patrice J. Williams of Looking Fly on a Dime, Abiola Abrams ofAbiolaTV, Melinda "The Small Biz Lady" Emerson of Succeed As Your Own Boss, Christian Law of Fresher Than Chris, Wilson Morales ofBlackFilm.com, and Slim Jackson, Mr. Spradley and Streetz of SingleBlackMale.org.
How amazingly cool is this? I have to thank YOU for getting me here!