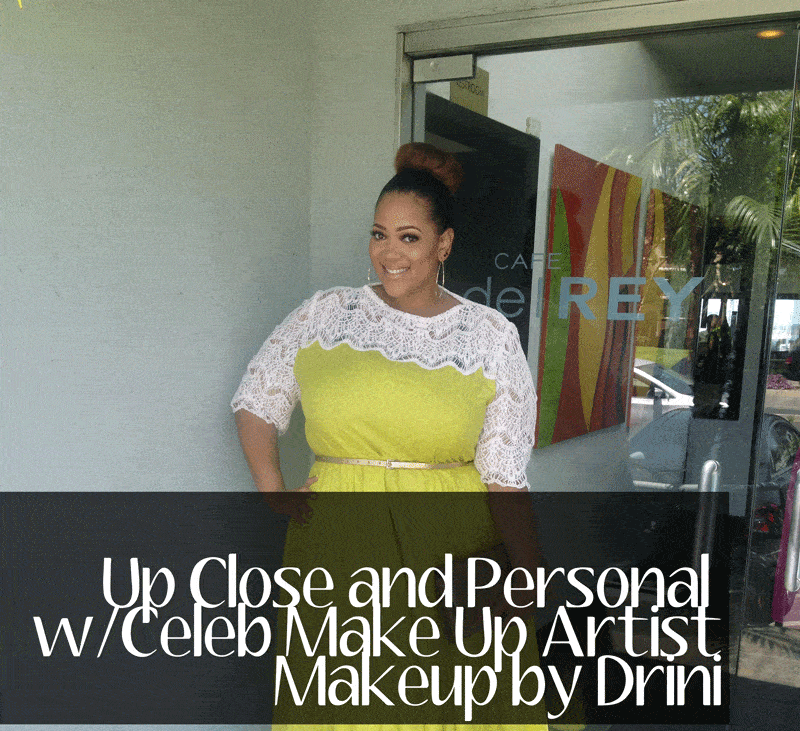 I stumbled across the fabulosity that is Drini on Instagram, a plus size Makeup Artist who has been slaying celebrity faces in Los Angles. Not only does she kill in the makeup game, her fashion game is JUST.AS.DOPE.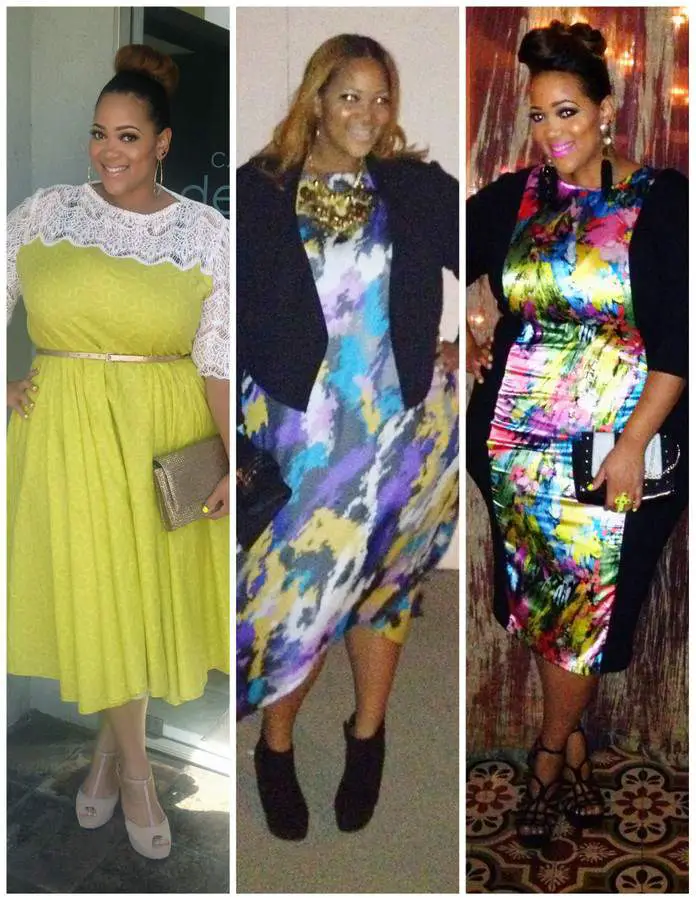 I needed to know more. I had to ask questions. I wanted her to be my bestie. Her energy on the social media channels makes me feel as if we are girlfriends and I love this. So, naturally I had to get "Up Close and Personal" with Drini, the makeup artist.
So, please read on, as we talk fashion, confidence, and of course, beauty with LA's Curvy Fashionista Makeup Artist, Drini…
her replies are bolded.
So before we go into your profession, we must talk fashion. Who is your go-to designer and/or retailer?
Well I design a lot of my own clothing simply because I generally can never find a retailer that suits my taste, although a close runner-up would be Asos.com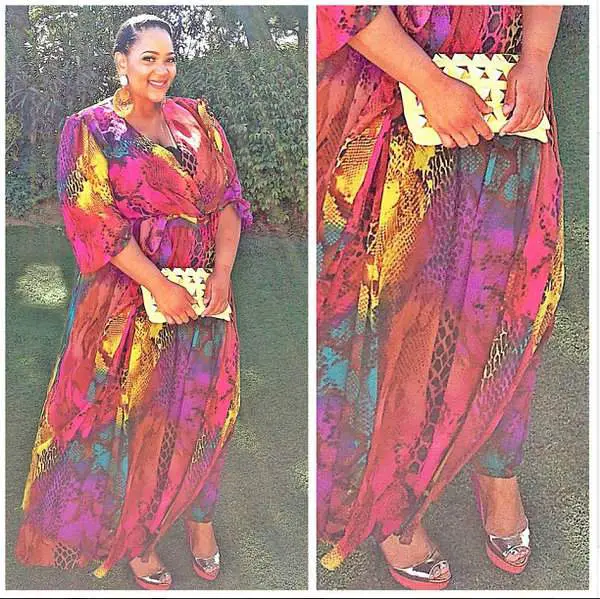 I have also noticed you have shared that you have designed a few of your own pieces, do you sew them too? Or… tell me all about this creative process…
 I have sewn my own clothing in the past. Right now, I use a seamstress. The process is drawing the garment, picking the fabric and submitting to her for mock-up…she's an elderly lady, and only sews for a select few people, I've worked with her since I was in fashion school.
I see you working it on social media, being a plus size diva, what do you do to bring out your confidence?
 I pray a lot, I laugh a lot, I don't compare myself to others and I keep myself surrounded by great people . I don't get caught up in social media, browsing different pages and what not. I find that we subconsciously compare ourselves to people we see online, when the reality is, a lot of the images are photoshopped, a lot of the this and the that are fake, and so I just post my lil pics and keep it pushin.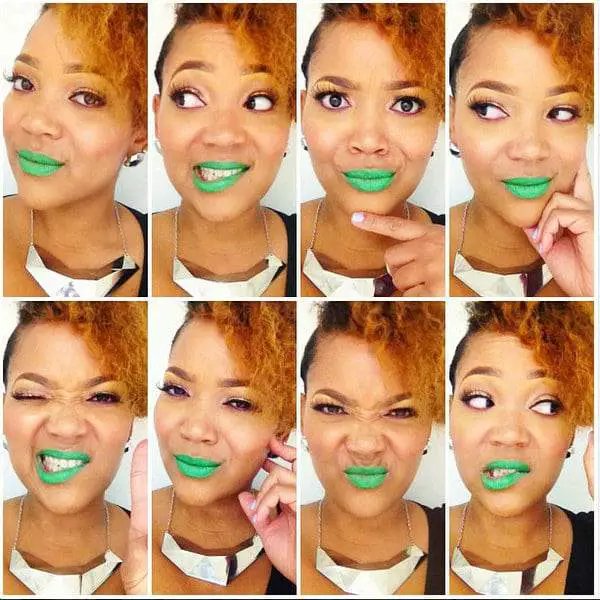 Who inspired you to go into make-up? When did you first start and how did you get started doing make-up?
 I honestly can't remember who inspired me to get into makeup. I just remember experimenting a lot as a pre-teen and teen in my moms makeup and having her buy me makeup @ beauty supplies and playing in it. 
The first face I ever did was my friend's makeup for junior prom, we were like 15. And then I would do makeup casually for people here and there, never really considering something I'd ever do professionally. Then upon graduating from fashion school, I decided I just love the art of makeup and made it a career.
You offer make-up classes and one-hour tutorials! This is so great!!! How often do you offer classes and where can people get more info about joining one?
 I hosted my first ever makeup class on May 4th. I believe I will do them 3 times a year. The next one is still TBA, but if people are following my Instagram (@missdrini ) or Facebook page (Facebook.com/makeupbydrini ) , they def won't miss it. 
Some people who do hair or make-up for a living don't like to do their own make-up or hair on a daily basis. It's like burn out from doing everyone elses. Do you wear make-up daily? What is your daily beauty/make-up routine?
That is too funny. When people realize I don't wear makeup daily, or much at all, it's such a shock to them. I put makeup on for my followers on IG & FB just for fun and to experiment, but my daily routine consists of cleansing, moisturizing, gloss and maybe mascara and bronzer. 
Girl, these eyebrows are everything! What are your tips to getting the perfect brow?
The perfect brow really starts with your esthetician  I get mine threaded by Angel Cisneros at Sublime eyes on Sunset, he's AMAZING!! Next you need to find the right brow pencil…..I'm really endorsing Sephora brand retractable brow pencils right now, they're waterproof and have great color. And finally, applying light strokes to your brows, not one steady line. I have an eyebrow tutorial here: YouTube.com/makeupbydrini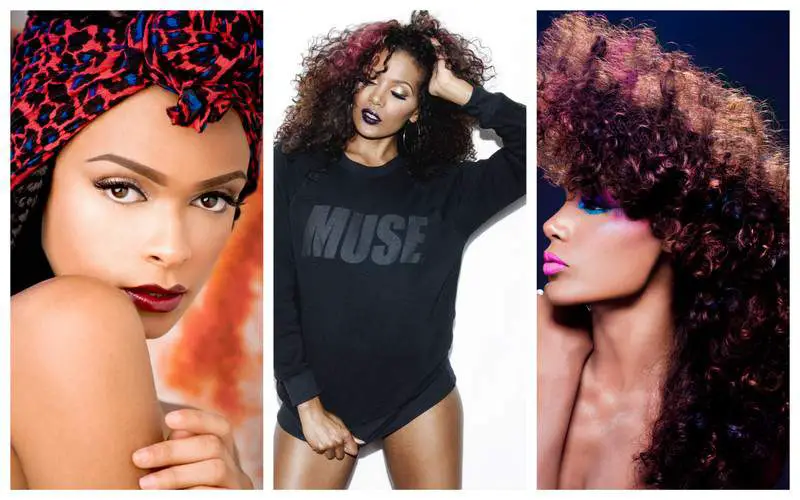 What items should every woman have in their on-the-go make-up bag to look pulled together in a snap?
A pressed powder, concealer, blush, mascara, and a pink, red and nude lip color. I'm tell ladies all the time, mascara, bronzer and lipstick can awaken any face in a heartbeat. 
What celebrity's make-up do you dream of doing? Like your "I have made it moment?"
Beyonce & Michelle Obama
Of course I have to ask, do you have any plans to start your own make-up line ORRRR Clothing line?
 I have plans to start both. I'm in the very very beginning stages of my cosmetic line, but I want it to be perfect, so I have a lot of work to do before it launches. The clothing line however  may come sooner. I've been sketching and conceptualizing to launch online, HOPEFULLY, Summer of 2014.
Being in Los Angeles brings more opportunities to do make-up, but probably brings more stiff competition. How do you navigate the crowded LA scene and make sure you stand out?
I've been lazy recently in my networking, but I like to align myself with hairstylists and stylists in Los Angeles. We all have clients that need what the other is offering, so it's like we swap clients all the time and for most stylists, hairstylists and photographers, once they've worked with you, you're now brand recognizable to them, and they're more likely to refer you to someone needing your services. 
What advice would you give someone trying to launch his or her make-up artist career?
I tell all aspiring makeup artists, be on time, professional, clean, neat and personable. Do your homework on makeup trends and skin-care. Find a mentor, someone willing to answer questions and critique your work. Swallow your pride and keep an open mind. My mentor once told me, the day you stop learning, is the day you stop living.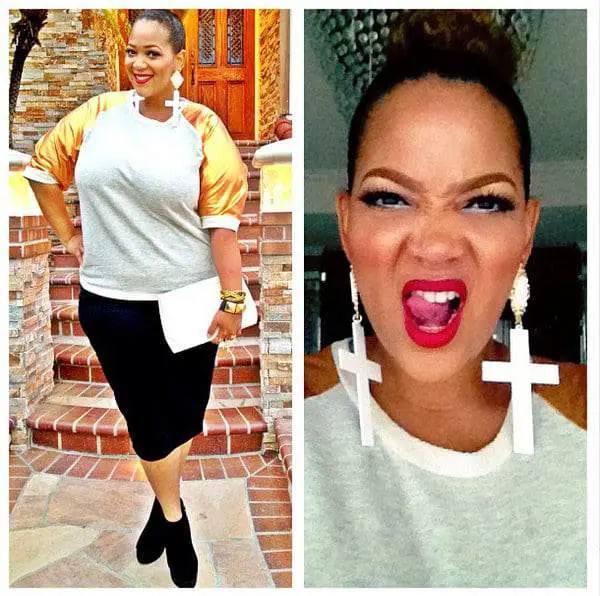 Your fun personality shines through in your posts, especially when answering questions on Tumblr. What's the craziest question you've gotten?
Uh, you do NOT want to know, haha, I had to delete it…..but for the most part people really have great questions…..I mean, some are longer than others, so it takes me longer to respond, but other than that, I love helping in any way I can! 
Being an entrepreneur, life has to be all over the place. What does a day in the life of Drini look like?
On my off days, I'm either shopping for new makeup finds or sleeping…..you don't sleep much in this industry…..someone could call you on set in a matter of minutes, and if you're serious about your career, you make it happen. 
Do you have any special projects or things we can look out for??
YEP, I'm partnering up with one of my celeb clients on a cosmetic product line, so probably lipsticks first……I can't divulge too much about it, but check for it end of summer!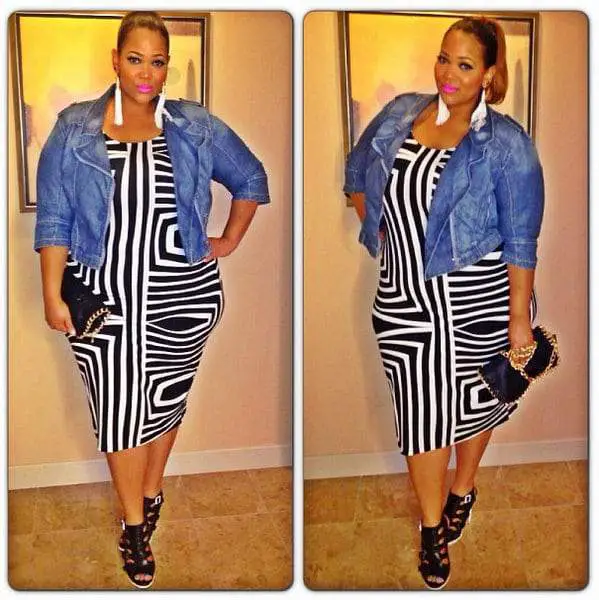 Tell everyone where we can find you!!!
You can find me online at www.eyedreamofdrini.com, Instagram @missdrini, Facebook: Facebook.com/makeupbydrini, YouTube.com/makeupbydrini, Tumblr http://www.tumblr.com/blog/msdrini
Lastly, as this is my blog's motto, but means so many different things to different women. What does Curvy.Confident.Chic. mean to you…
It means be fly and love you b/c you're the only you that you have!
UM. How amazing is she? I seriously wanna be besties with Drini! NOW do you see why I fangirled over her for a few minutes? She is THAT girl!
Are you familiar with her work? Have you followed or have been following her online? Leave her some love and share you thoughts about the interview!