Leaving Louisiana on a hope a dream and a crowned title, Chenese Lewis left for Hollywood for the dream to be an actress and model. Little did she know that five years later, Chenese would be transforming her dreams into realities!
If you have read the 25 plus size Trailblazers of color, then you will know who Chenese Lewis is! We had the pleasure of interviewing this leader in the plus size podcasting space. It was so refreshing to chat with this woman, who spoke straight from the heart.
Sharing the realness and rawness of journeying to Hollywood, the importance of seizing opportunities, and creating ones where they do not exist. Never tiring to bring everything she touches bigger and badder!
Get to Know Trailblazer, Miss Chenese Lewis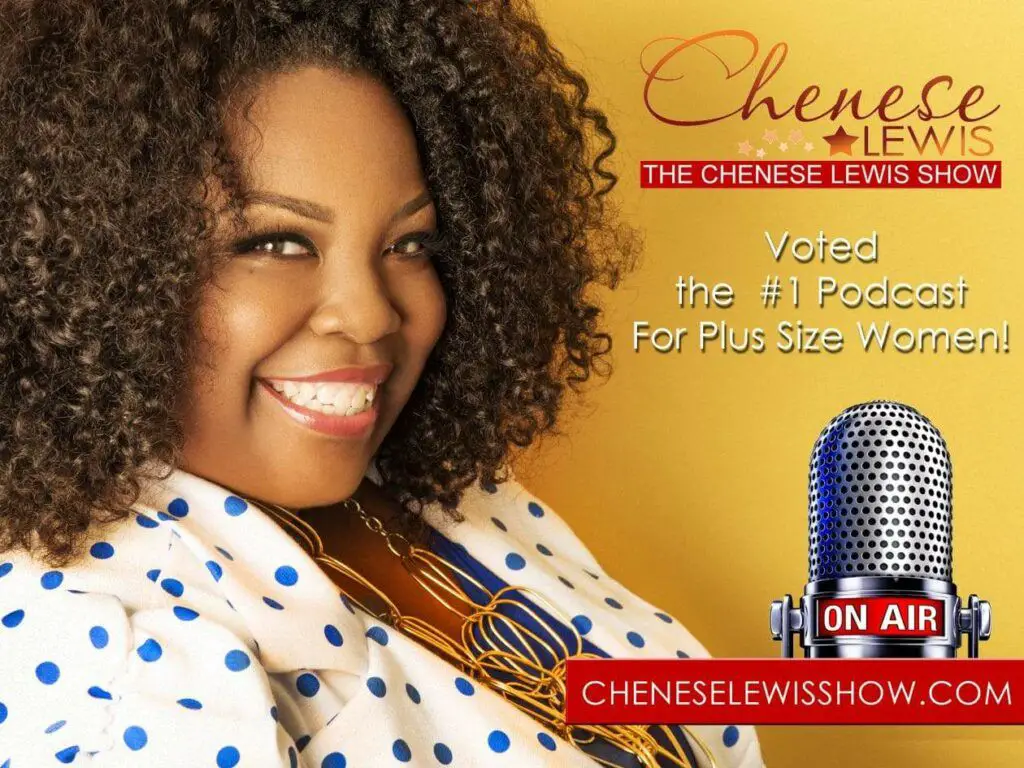 As I ask with every person I interview, tell me either who you are wearing or who do you wear often?
I really shop a lot in urban fashion, Apple Bottoms, Rocawear, and even try to do Dereon. I am a label whore! Torrid, Ed Hardy, and Juicy Couture- I was a fit model for the juicy couture suit.

I always watch for the sales. I shop everywhere, but I miss Dillard's (not here in the west). Nordstrom's for dresses. I shop everywhere!
Love it! You're a curvy girl of fashion, and that is refreshing! So, (noticing her lovely accent) where are you from?
I am from Louisiana, but I moved to LA to pursue a career in acting and modeling, moreso my acting because of my stats in modeling ( I was not the traditional plus size model standards), but I did not let that stop me!
So how was that transition? What was that like?
My first experience, when I moved here, I was by myself with no family and one classmate! While I was in Louisiana, I participated in a plus size fashion show that was based in LA. I kept in touch with the director, and when I came to LA, she wanted to be my manager.
Before long, I realized that she wanted me to pay her for all these things, fast-talking and swindling me, only to realize that she had no pull and no connections.
Through that experience, I learned how to do things for myself. At this time, I was still Miss Plus America, so I also began looking for appearances as well.
Wow, I love how you did not let that stop you! So what was your first job you booked?
My first job was as a lead in a music video with Elephant Man called Jook Gal. It was a real popular song, I felt accomplished as I did this on my own! Three weeks after I moved to LA!  
Wow! A lead! Such a rarity in music videos. How did you feel about doing music videos?  
I will do them because it is important to pop culture, as long as it is not disrespectful and demeaning. My goal is to integrate plus size into everything! I do not want to be segregated I want to be integrated!  
HEY!!! I love it and your attitude! So what happened after the video?
After my first gig, I felt I was on a right path. Instead of looking for representation, I repped myself. The internet was my greatest tool!
I worked on building my profile and portfolio up. I did some acting things for free I was able to model for Torrid, and that was MAJOR accomplishment! Despite not fitting the plus model norm, I got the job and this was a huuuge accomplishment.
You keep referencing your plus size statistics, what do you mean?
I am always arguing people down about my curves and my stats that is why modeling was not my first focus. As a plus size model, you have be so tall and a specific size. I am short and a proud size 20. People swear that I do not look it, but I am, and that did not fit the mold.
Oh, okay, so when you landed Torrid…
I was on the site and everything! There was an interview (the pageant title helped me) as well. I was the first one to hold the title, and Torrid helped to get the word out. After Torrid, even though modeling was not the first job, it gave me exposure! It was a platform.
Get it girl! So, tell me about your acting!
With acting, I did a lot of extra work. I was a featured extra in Beauty Shop! Oh, I was also an extra in Phat girls! You can see me in the audience, but they also used my pictures for their Essence cover in the movie.
To this day, I am asked about it those two. After that I did Hell Date on BET, an improve dating show. I auditioned, but when I went, it was a hush hush on the spot improv audition. They gave me a situation, and I was hired on the spot! I still did not realize what I was hired for, and was still confused. All I could think was, I guess this was something good!
That show was the really popular and it gave me a specific platform. It expanded my audience beyond plus size. However, I will say it helped as a whole with exposure and a major credit on my resume. I made some great friends from there.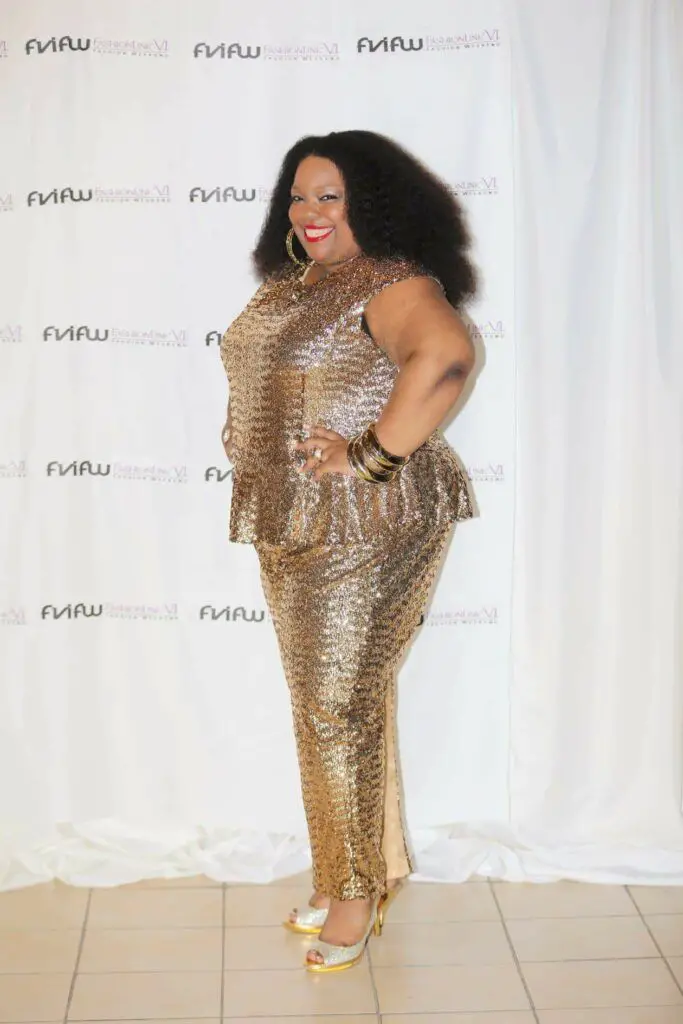 You know, I saw you in Fat Rant Three: Staircase Wit!
I give credit to Joy Nash, she wrote it herself. She was like: you are an actress, come be in my video! Joy is a dear friend of mine!
We are going to switch gears, I love the concept of Love Your Body Day! How was this started?
Before I can go there, we have to back up. I was the spokesperson for the Love Your Body Wristband Project, promoting positive body image. Even after my reign as Miss Plus America was over, I wanted to continue speaking to body issues.
Kathy Miller used to own a clothing company that I modeled for and her new project was the wristband. When I saw the website, I asked her if she needed a spokesperson. I seized this opportunity and I was able this to promote my message even further.
Through Kathy Miller, and this product, she told me about the National Organization of Women (NOW). I knew they had the love your body day nationally. So, I did some research to find the local chapter, was directed to the newly formed Hollywood chapter. This was in 2006. Because this chapter was new, it was easier for me to get this into a position and do things with it.
I shared my idea, and I became the love your body chairperson. I was free to do what I wanted to do and in a matter of months, we had Love your body day. 2009 will be the 4th one. The first one was small but packed! It was so exciting. Passion can make up for experience sometimes. I am really passionate about my word.
Last year we got Kim Coles. Each year it is bigger and better! I still have big dreams to what the event can be. I don't really have a big staff. It was almost like a one-woman show. This event became an extension of me: empowering, loving your body, and being confident.
Alright! So when did you squeeze in Flawless calendar? Was this after?
You know, at any given time, I am working on a multiple of things. Flawless calendar was one of the two things I was working on at the same time! I always have ideas! We did the first Flawless in 2008, and Jamil approached me to do it and we went from there and it was shot in NY, by the legendary Keith Majors! We got the hottest models we could find, got all the stylists- we were super fabulous! It turned out really nice.
While there were other plus size calendars, there were only two that I thought that were the leaders. BUT! They weren't diverse, one was without a Black, Asian, or Latina, and the other without the ranges of plus sizes.
Flawless filled the void with diversity and we used the widest range of sizes. This was a real trailblazing endeavor. I like to include as many people as possible. All races, all sizes bringing plus size to the mainstream.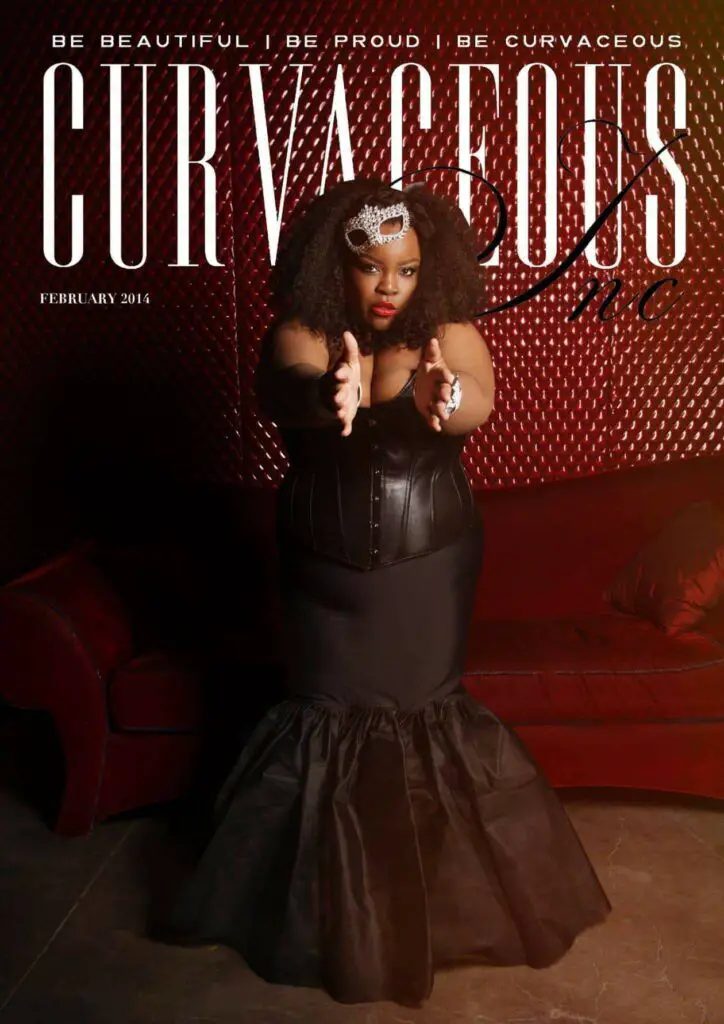 Okay, okay, Miss Chenese, so where does Chenese Lewis Radio come in?
I was already involved with Plus Model Magazine as an empowerment editor. I transitioned to radio because of Tomiko Frazier from Maybelline. She put me on to a hosting class, specified for television hosting. Through this class, I found out I really really liked it!
I took more classes and learned how to establish my brand and had to think I could think of a way to incorporate it with plus size. I approached Maddy and Valery, they loved it and thought about it! Gave me free range. I have been very fortunate to have been given this chance.
I already had a built in following with the magazine. Plus model radio is the number one podcast radio for plus size women. Last night I played commercials for the first time! The radio show has been an amazing platform. A lot of work is and has been a one women production. It has been great!
Oh! Happy Anniversary to you with The Chenese Lewis Show!
That year flew by fast! That was one of the major things!
So, How do you choose who you interview?
Sometimes those who I want to interview, I can't because of conflict. I try to do a mix of people. When I give someone a show by themselves, I get those who will pull from both within the plus industry and mainstream.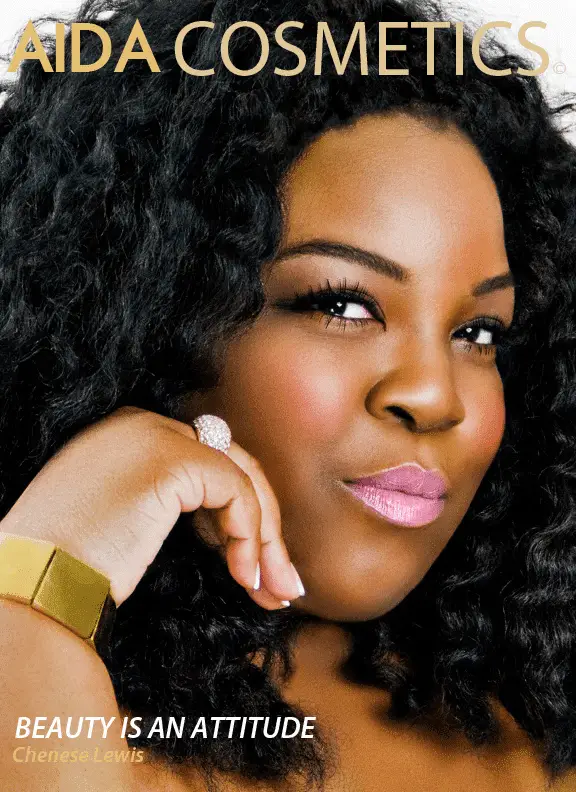 Tell me dates and times for The Chenese Lewis Show!
Mondays 6pm/ 9pm eastern. Not every Monday, but every other Monday. The next show is schedule for Friday, as I am Jess Weiner from the dove campaign and Tyra's show.
So with all that you have accomplished, what's next?
Motivational speaking! This next step came out of hosting classes. One of my teachers in my class told me that instead of modeling and acting, I should be a motivational speaker and write a book.
With motivational speaking, what have you noticed about the plus size industry?
When I first learned about plus size fashion, it was 2000. From there to now, there are a lot more women pursuing plus size modeling and fashion, and more people are exposed to it, and now, there are even more opportunities!
You have done alot! So impressive!
It is so exciting to accomplish all at this age, to find my calling at a young age! I really feel I was put here to empower.
And empower she does! Within these short years, Chenese has already established and defined herself as the diva that we can learn and draw inspiration from!
You can stay in touch with her at CheneseLewis.com!
Make sure you reach out and support this trailblazer in the making!
Did you enjoy this read? Sound off!