Hey curvy babes! What do you listen to while you work out, drive to work, on a long flight, or on your commute on the bus or train? How about a plus size podcast?
Have you jumped on the podcast wave yet? Podcast have become a staple in media and honestly they're replacing radio and a lot of journalism.
So, if you haven't yet, it's about time you do!
There's tons of different kinds of podcasts, from true crime, to gossip, comedy, news, and pop culture—there's literally a podcast for everyone! My personal faves are the Black + woc centered, body positive, fat acceptance, pop culture, and plus size fashion podcasts!
I've gathered seven great plus size podcasts to add to your library for all your listening needs. Check them out below!
7 Must-Listen To Plus Size Podcasts
She's All Fat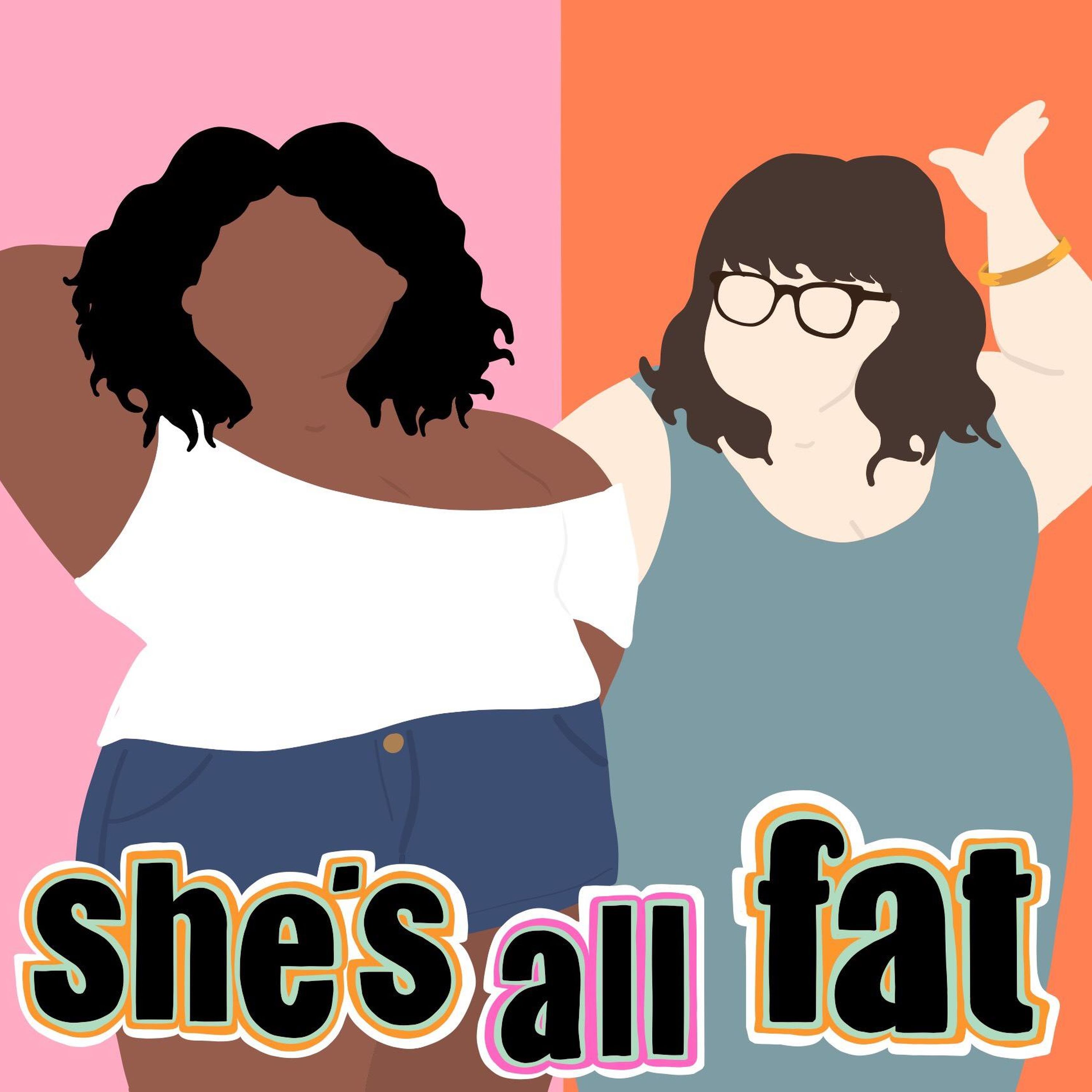 Hosted by April K. Quioh and Sophie Carter-Kahn and dedicated to pop culture, personal experiences, and as quoted by the hosts themselves "body positivity, radical self love and chill vibes ONLY."
They have great discussions including problematic faves, fat suits, and guests like GabiFresh! They recently had Da'Shaun Harrison on discussing HAES (Health At Every Size) and explored fat fertility with Nicola Salmon.
Available on Apple Podcasts, Google Play, Stitcher, Pocket Cast, PlayerFM, and CastBox.
Plus Size Magic
This podcast is a part of Fatness Fiction, a project created by Ellise Smith. There's in depth conversations with guests, like dispelling common fat myths and discussing body topics such as stretch marks and cellulite.
They've even begun to spotlight poets who are centering body liberation in their art and recently featured a poem by Ellise Smith titled "Beyond My Thighs."
Available on Apple Podcasts and Soundcloud.
Why Won't You Date Me?
Comedian, actress, and host of Netflix's Nailed It! Nicole Byer hosts a hilarious podcast where she is trying to find the underlying reason of why she could possibly still be single.
This is a relationship based podcast, debuting in 2017, detailing Nicole's journey as a single person. She has guests every episode, from other comedians, actors and actresses, drag queens, and everyone in between.
Her topics include everything from flirting, to arranged marriages, to polyamory and finding the g-spot. While the podcast is not necessarily centered on body positivity, it is absolutely hilarious to hear Nicole list her positive qualities and ask her guests if they'd be willing to date her every episode.
Available on Apple Podcasts and Spotify.
Fat Girls Club
Fashion designer Liesl Binx and style blogger Jessica Torres are two body positive advocates that are challenging norms in the fashion industry.
Their podcast discusses their everyday experiences as fat women, from the funny to the embarrassing. They talk about fashion, love, and one of my favorite episodes; fat representation on Netflix!
Available on Apple Podcasts.
Stay In The Sun
This is a podcast hosted by Digital Creator, Influencer, and Social Worker Toni Wilson and her homegirl Alexis. This is a podcast hosted by two Black women millennial social workers covering everything from pop culture, news, lifestyle, and media from intersectional lenses.
While this podcast isn't solely focused on fatphobia and body liberation, it is a podcast cohosted by Toni, a fat Black girl committed to discussing fat liberation and all body nuances from systems both a personal and systems perspective.
Stay in the Sun is available on Apple Podcasts and Spotify!
Fat Chat Pod
Fat Chat Pod is a weekly podcast dedicated to keeping it frank, honest, and hilarious about body positivity and living in a fat body. This podcast feels like you're having a conversation with your best friend or your homies out loud; it's that juicy and good
! This podcast is hosted by George from Fuller Figure Fuller Bust, Hayley from Curves &Curls, and Rivkie from SLiNK Magazine.
Join their conversations and listen on Spotify or Apple Podcasts.
Matter of Fat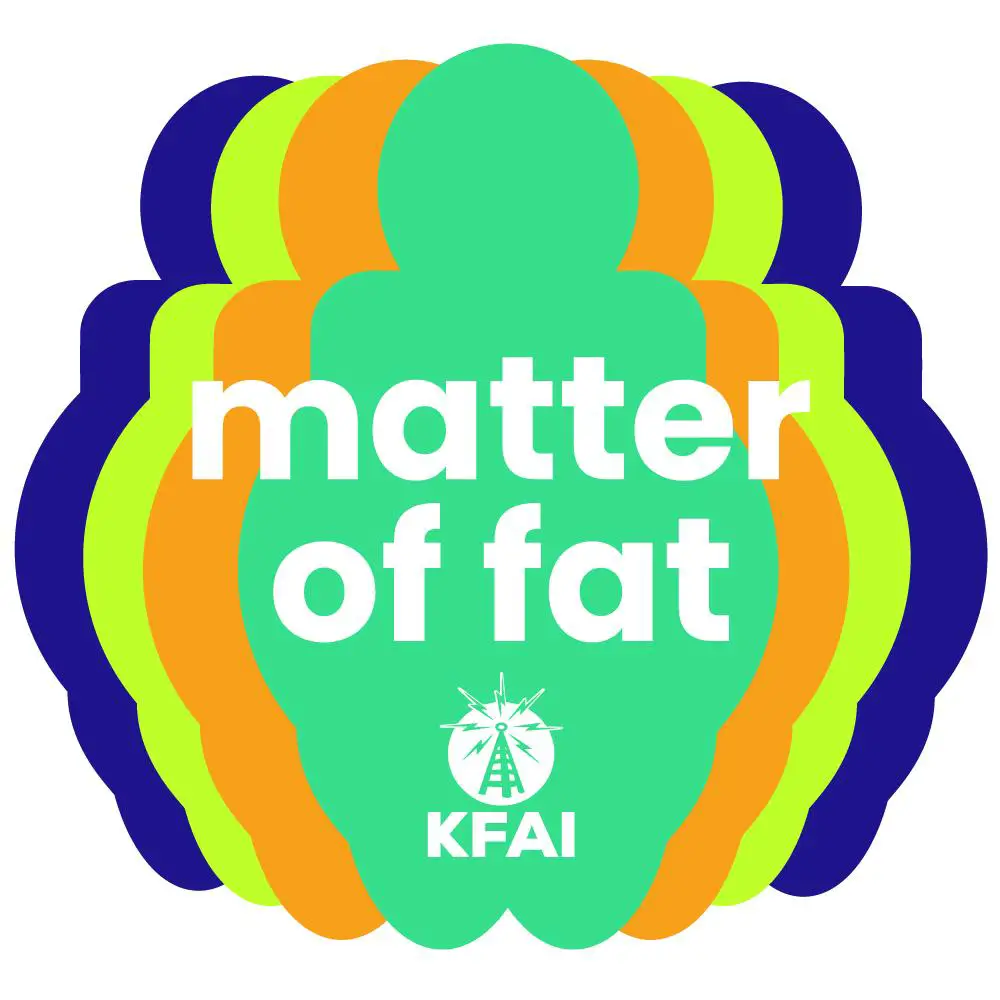 Matter of Fat is on of the dope plus size podcasts highlighting community voices and focuses on body positive, fat liberation, and body size. They center guest stories and uplifting stories they believe communities need to hear more about.
One of my favorite episodes include talks about the tv show Shrill and Plan B, fat microaggressions, and the origins of burlesque.
Take a listen to them on Apple Podcasts.
Do you listen to any of these plus size podcasts?
Are there any other body positive, fat acceptance, or plus size podcasts that you listen to, that we should add to this list?
Let me know in the comments!