A Fashion Inclusivity Win for Women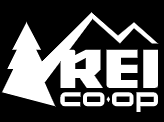 Fitness Apparel is for everyone! That is the bold and energetic message that REI and Athleta brands are sending with the exciting news of the expansion of their wholesale partnership this month. Their wholesale partnership includes a curated selection in 135 stores nationwide and online, that will take the fashion/fitness industry by storm.
REI, the nation's largest consumer co-op, a leader in hiking and fitness gear with a growing community of more than 20 million members, has teamed up with Athleta, a well-known fitness apparel brand, committed to being a community run by Women for Women. Together, the two brands are sounding the alarm for inclusivity, with an extended reach to change the women's fitness apparel industry…representing and celebrating women of all ages, races, ethnicities, identities, sizes and abilities.
Banded together, the customer experience will not only include select styles of Athleta premium performance/lifestyle apparel and accessories, but also REI will carry select extended sizing options from size 0-26 in hiking and fitness apparel designs in one quarter of all stores and online at REI.com. In partnership, the two brands may easily become a dynamic model of working together for a bigger purpose. With the need for an increase in activity, this partnership will prove to be not only lucrative but an avenue for the improvement of women's overall health worldwide.
By providing extended sizes, REI and Athleta are now stepping into a new community of active women consumers as well as those interested in becoming more active, breaking barriers and further combating fashion discrimination.
"We're constantly looking at new ways to bring Athleta to more customers…this expanded partnership with REI is an example of how we can extend our reach through a like-minded brand and empower a new community of active women", says Mary Beth Laughton, President and CEO of Athleta, in a recent press release. REI Senior Merchandising Manager, Krista Hildebrand states that she is "thrilled to offer a wider selection of Athleta options, in more locations." She speaks highly of the Athleta brand calling it "amazing…offering many versatile apparel options so customers can focus on enjoying the outdoors."
Visiting the REI online store is such a liberating feeling, being able to shop Athleta's amazing style and sizing options. There is a sense of camaraderie (between the two brands) when shopping on the site. The experience encourages long walks, hikes and adventurous mountain and rock climbing that is good for the mind, heart and spirit of a woman.
The TCF Community is proud of this partnership and celebrates yet another win in retail and fashion. We anxiously await the unfolding plan of this incredible partnership and look forward to the many doors that will be opened within the industry as a result of this leap of faith and strength for all women.