Jibri is arguably one of the most recognized brands in plus size fashion. At a time when hardly anyone had heard of Etsy, when there were only a handful of plus size bloggers total, and before you could walk into a mall and find plus size clothing at more than one major retailer — there was Jibri. Noted for flare skirts, exaggerated jumpsuits and all things on the edge of glamour, a woman wearing Jibri is now easily identifiable. But the name you may not know is Jasmine Elder, the woman responsible for one of the most innovative brands in plus size fashion.
As an up-and-coming indie designer myself, I wanted to take the time to interview Elder about how she took her brand from making custom stripper costumes back in the mid 2000s to now filling the closets of plus size women worldwide (including Jill Scott!!!) and appearing in the pages of major magazines such as Marie Claire. She's an indie designer who in all senses of the phrase has "made it" but yet, her story is not one is widely known.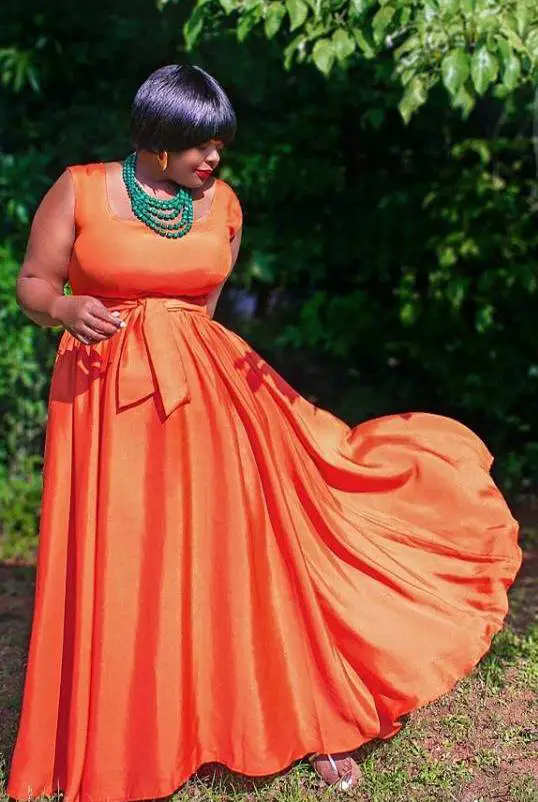 Getting to know Jasmine Elder of Jibri
"I think that my life is very different from a lot of people's. I'm not what you would consider to be a business owner — not in the traditional sense," she tells me during our phone interview. "I'm being forced to be one because my brand has literally blown my mind with the growth that it has had. I'm the person who is very cliche and says 'I would do this for free.' I did that for years. I absolutely love what I do. I do not do it for money."
Elder has shown at fashion shows and no one even knew that she was the designer responsible for the garments. She goes to events around Atlanta, where she currently lives, and people have no idea that she's Jibri. And in a community where it seems like brands are being built on the backs of highly visible women, Elder's way of doing things is strikingly different than what has become the expected model for plus size designers and brands.
"As long as I have been out, I have never ever done any type of marketing outside of social media," she says. "I've never paid for an ad. I've never given anything for free. Even with me just being a little store on Etsy, I got in these big magazines. I know that I am doing what I was put here to do because I have never had to do what people have to do to get some of the recognition that I've gotten."
Without a doubt, Elder has successfully built a major brand on her own terms. It takes about one minute into our conversation to feel an immediate connection to Elder's confidence and her passion for design. While it probably seems obvious to anyone who has ever seen a Jibri garment, that Elder is belongs in fashion. She tells me that she's tried about every job imaginable including bartender, waitress, nanny, travel agent and she even worked in finance with her economics degree.
"I've had 42 jobs," she says. "I don't know how I ever thought I belonged in any other industry because none of them ever fit."
Throughout the course of those 42 jobs, Elder was always designing. She started making clothing as a teenager when her friend took her to the Atlanta boutique of a local designer named Jibri, who would eventually serve as the namesake for her brand. Elder says she was immediately drawn to his spirit and his deconstructed look.
For a woman who pioneered the now classic plus size silhouette, her look in high school was far from traditional. She describes herself at that time as a "complete freak" and a total club kid who didn't care what anyone else thought about her. She had pink, green, yellow, polka dot and even leopard print hair. She started to make her own clothes around that time and would continue to design for herself for years. And when she got her first clients for clothing, they came from an unlikely source.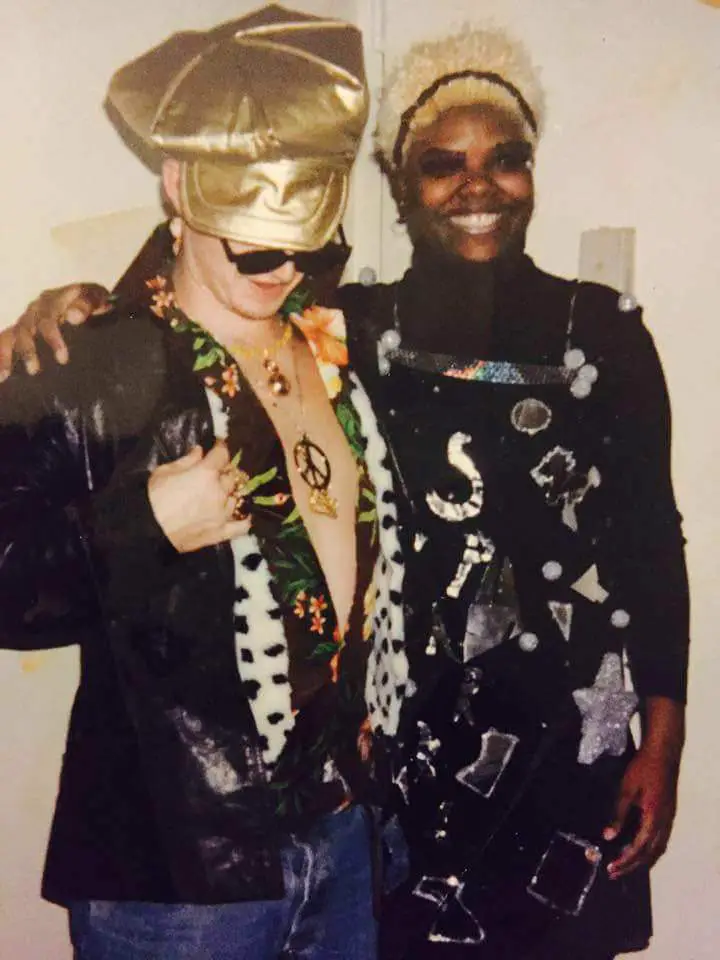 "The first thing I actually made for someone else was dance costumes for strippers in Atlanta," Elder says. "My sister is a makeup artist and she was doing makeup at strip clubs and some of her friends asked me to make them some stuff. The strippers were actually commissioning me to make clothing for them. The costumes were very themed. There was always a story with it."
And storytelling is still something Elder incorporates into her designs today. Her mom was a theme dresser who was also into vintage cinema . Elder says she found these women to be breathtaking. But it's not just women of the silver screen who inspire her.
"It wasn't just people in movies, it was everyone around me. I'm not necessarily inspired by a woman in particular," she says. "It may just be a woman I saw at the grocery store — the way her skin looked, the way her bone structure was and her jewelry. As women, we desensitize ourselves to what it really is like everyday to be a woman. I imagined where they were going and what I would put them in."
About her first Jibri Collection
When Elder designed her first collection for an emerging designer fashion show in 2004, she did not work with plus size models but in 2007 she was invited to do a plus size fashion show. Elder was responsible for finding her own models and one of those models was Chastity Garner, also known now as blogger GarnerStyle.
These days, bloggers like Garner have massive influence over consumers and work with major brands. But when Elder listed her first dress on Etsy in May of 2009, there were only a handful of bloggers just getting started.
"There were so few that you could read them all everyday," she says. "There were maybe four or five. As they grew, their readership grew and all these different bloggers were coming about. There really wasn't an option of what to blog about because there wasn't more than four designers at that time."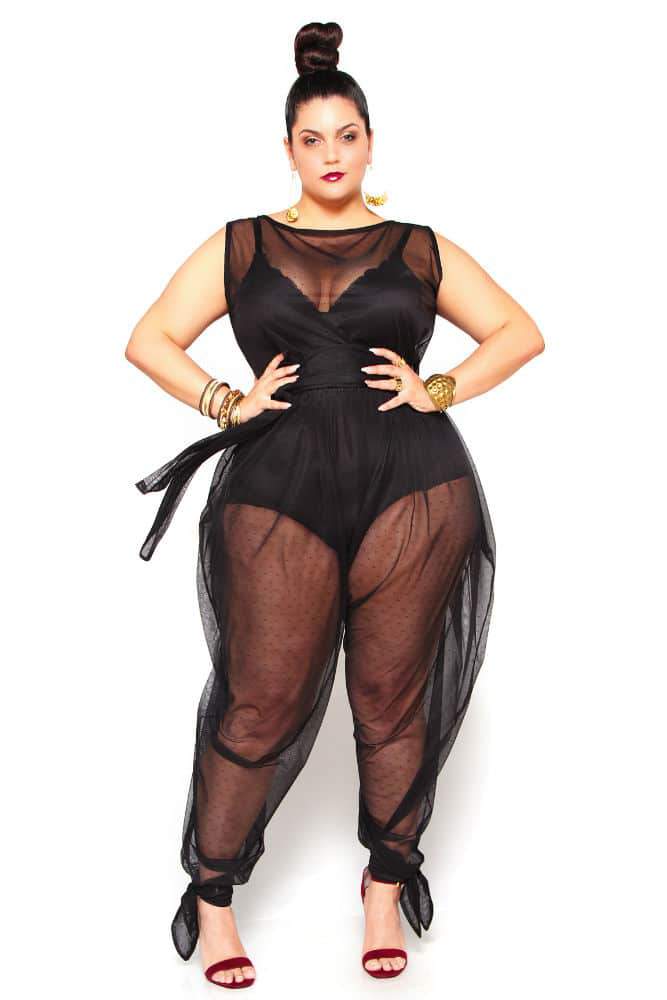 And Jibri was one of the only plus size designers using Etsy at that time, too. She was featured on Etsy's homepage twice a week sometimes — a feat I've yet to accomplish once in my three plus years as a designer on Etsy. Marie started Curvy Fashionista in 2008 as well and Elder credits Marie for helping her figure out what search terms to use to help customers find her on Etsy. Jibri became a destination shop.
Elder left Etsy last year after doing thousands of sales through the platform. She was bringing in 80% of her own traffic and had simply outgrown the handmade marketplace. But she credits Etsy for helping to distinguish her brand from major online retailers.
"When my business was outgrowing me, I couldn't keep up with the sales," she says. "That was like a safe haven that Etsy provided. You are fully aware that you are ordering from a human being, not a shelf."
While she's fully transitioned onto her own online sales platform, Jibri pieces are still handmade. Elder is personally sewing everyday; it's something she says she will be doing until the day she leaves this earth. And as long as Jibri exists, Elder insists she will always be indie at heart.
"Am I trying to compete with Macy's or am I just doing what I love and I am okay with whatever it is that I am able to do with that product?" she says. "I'll never give over my brand; not to say I won't grow. My space has grown. I have employees. The amount of pieces I am able to produce has grown but it will never be outsourced."
Life as an Indie Plus Size Designer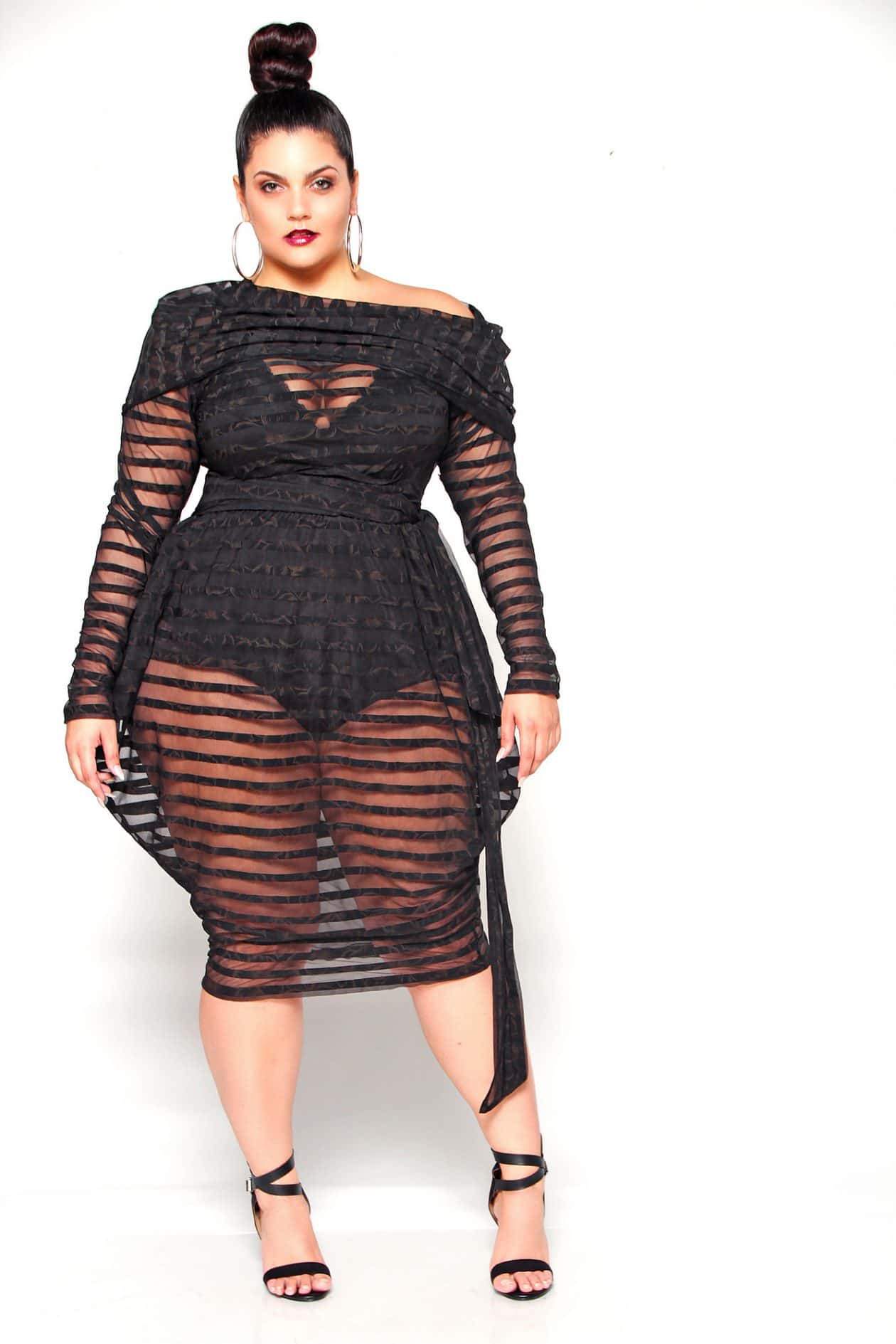 As an indie designer, it makes my heart squeal that this kind of growth is possible. Elder knows a thing or two about growth. In her nearly ten years in the plus size fashion industry, Elder has seen many changes. And even though she's an innovator in this industry, the entrance of major mainstream retailers into the plus size market hasn't necessarily hurt her brand.
"I know that the mainstream stores, even though they stole a lot of our designs, they've helped us get to that point because now people are looking for those search terms that were never available for plus size," she says. "They've boosted the amount of women who have access to clothing as a fashionable plus size women."
It's an incredibly fresh perspective and an important one to be reminded of as an indie designer in today's booming plus size industry. No matter what mainstream retailers decide to do, Jibri is going to thrive regardless because Elder's brand is her own. And while others may be out there competing to be a "boss," Elder is happy to be an artist.
"I had a department store contact me not that long ago and she was asking me if I poll customers for what I make," she says. "And I don't because that's not the kind of designer I am. I worked those 42 jobs so I could be a free artist. When I create things, it's because I want to."
Elder's artistry is something that her customers appreciate. She describes them as artist enthusiasts who understand the craftsmanship that goes into each and every piece she makes. There are still bloggers who wear pieces from her first collection, which speaks volumes for the not just the quality of her products but the timelessness. And bloggers aren't the only ones paying for Jibri.
"I was being sold at a boutique in Philadelphia and the owner called me and said 'Jill Scott just bought the entire collection.' Every piece that was in the shop, she bought every single piece," says Elder. "It was so exciting not only that she chose my stuff but that she chose to pay for my stuff. She got it for her real life, not for a photo shoot. This is stuff she's gonna wear to dinner, to church, to a baby shower — that meant a lot to me."
Elder has worked with a lot of celebrities at this point but I asked her specifically about Jill Scott because she told TCF in 2009 that Jill Scott would be her dream celebrity client and I had to know the story behind a dream come true! And moving forward, Elder has more goals to expand Jibri to the next level. She plans on releasing dressing gowns, wedding gowns, and maybe even home products — all still in the limited quantities that her brand is known for.
And today marks another first for Jibri — a new line of poolside pieces which are totally perfect for summer glamour.
EXCLUSIVE Jibri Summer Pool Cover Up Collection: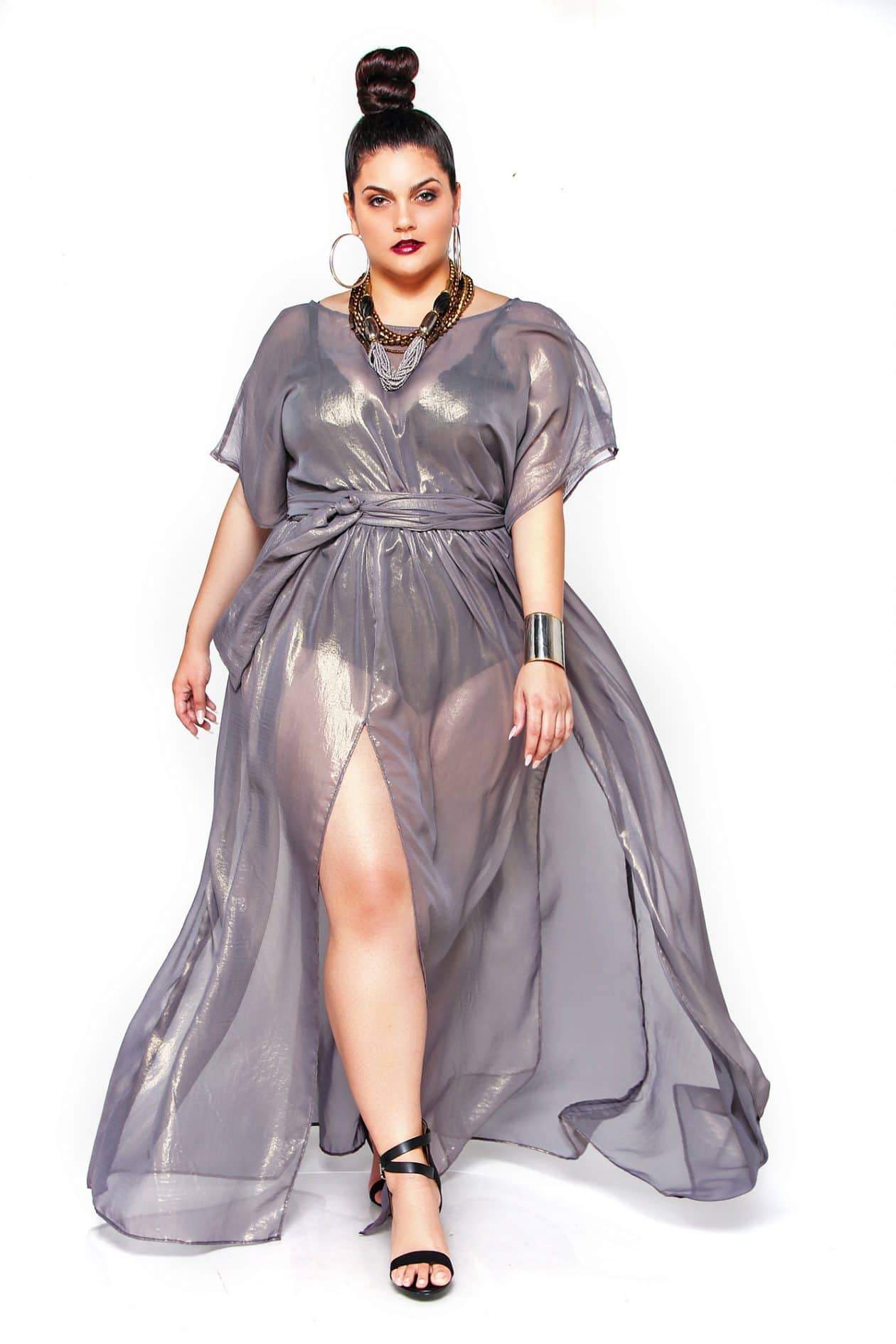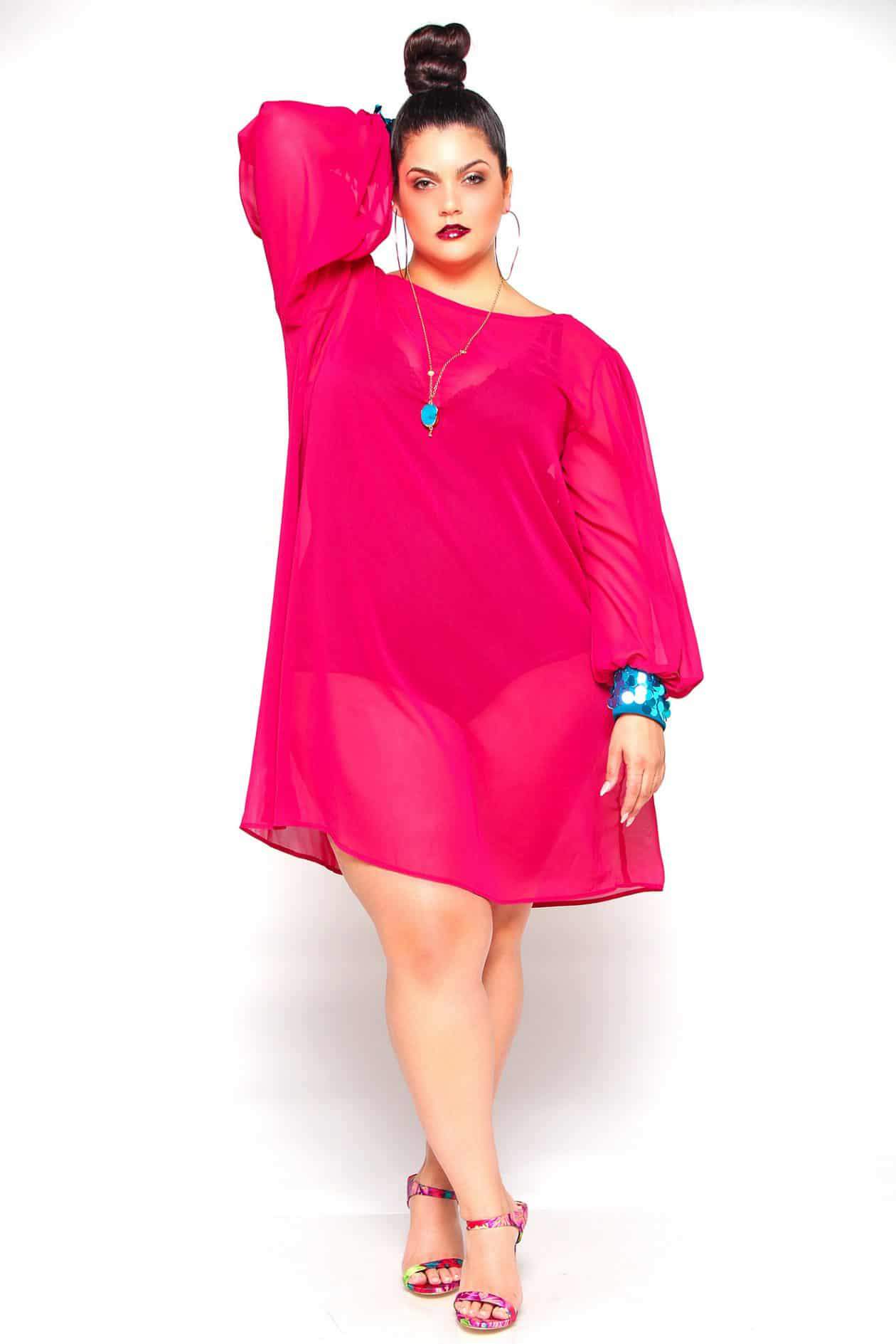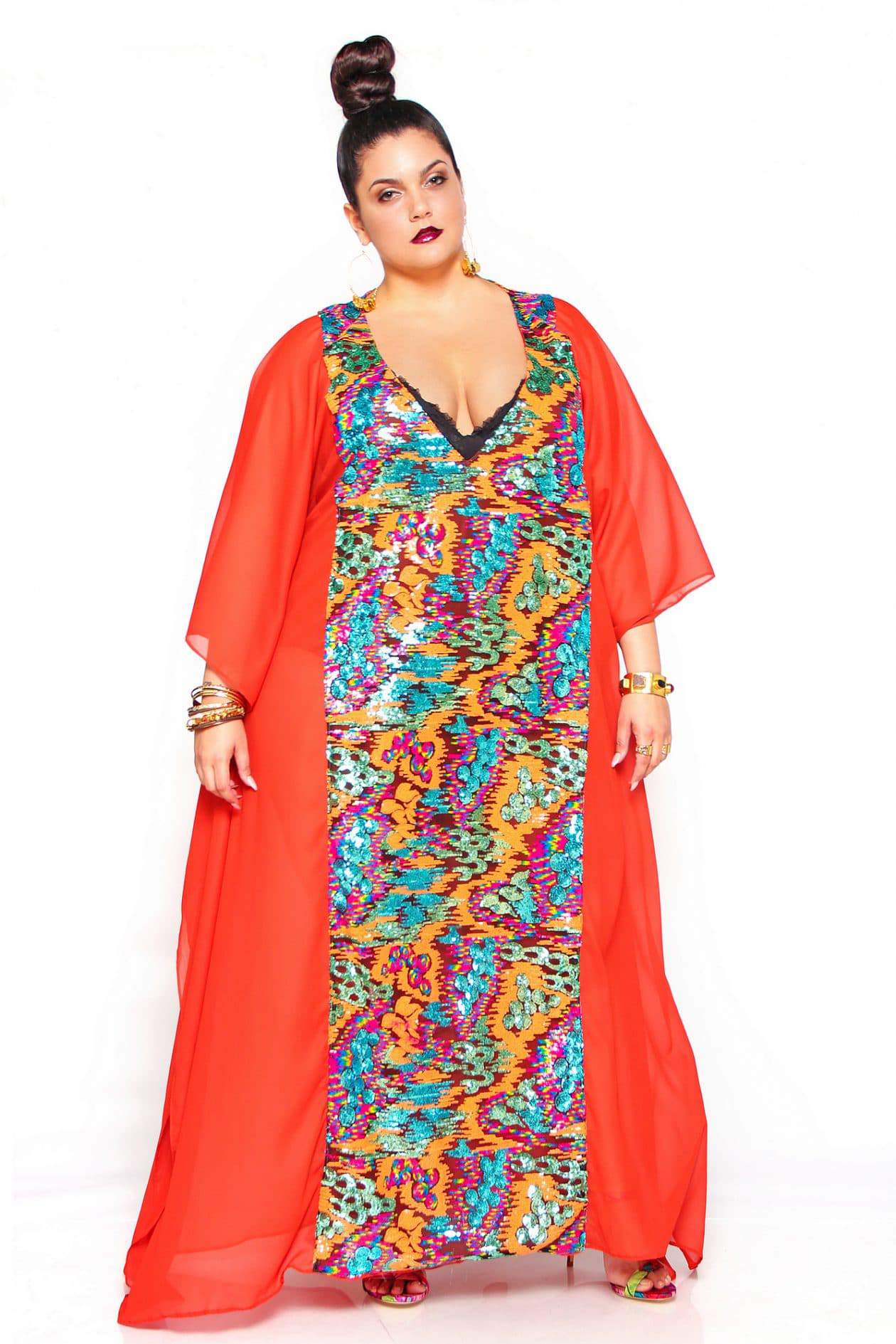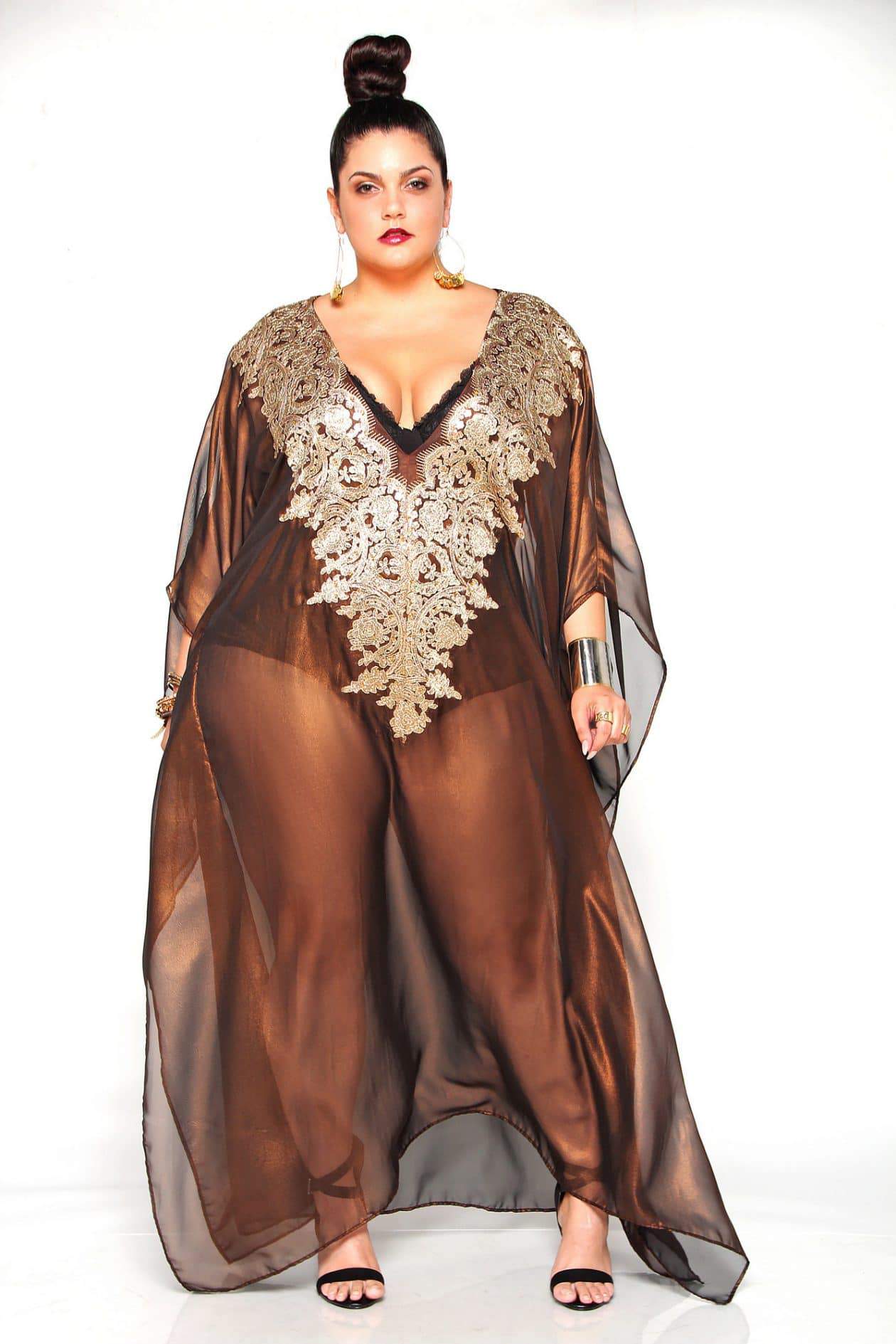 And of all the products Elder has made over the years, there's one coat that she will never sell or reproduce. It's a black velvet jacket with hand-painted metallic orbs. It reminds her a moment she shared with one of her oldest friends who has known her since her garments were stapled together and covered in glitter. He once pretended not to see her because he was too embarrassed to go shopping with her in red fishnet tights and cutoff jean shorts. But the night that she first wore the jacket, something changed.
"When we got out of the car, people actually moved to the side to let us come through and the owner of the restaurant came out to compliment me and people were coming up to our table," she says of the night she first wore the jacket out with her best friend.
"When we left he was like 'you are what I always knew you could be. I'm so proud to be your friend and watch you grow to this level and I am so ashamed of myself that I was ever embarrassed to be seen with you in pieces that you made. What you have on is like a work of art.' Every time I look at that coat, I remember that night. That was the night that my friend actually admitted at one point you embarrassed me and now I am so proud to be anywhere with you."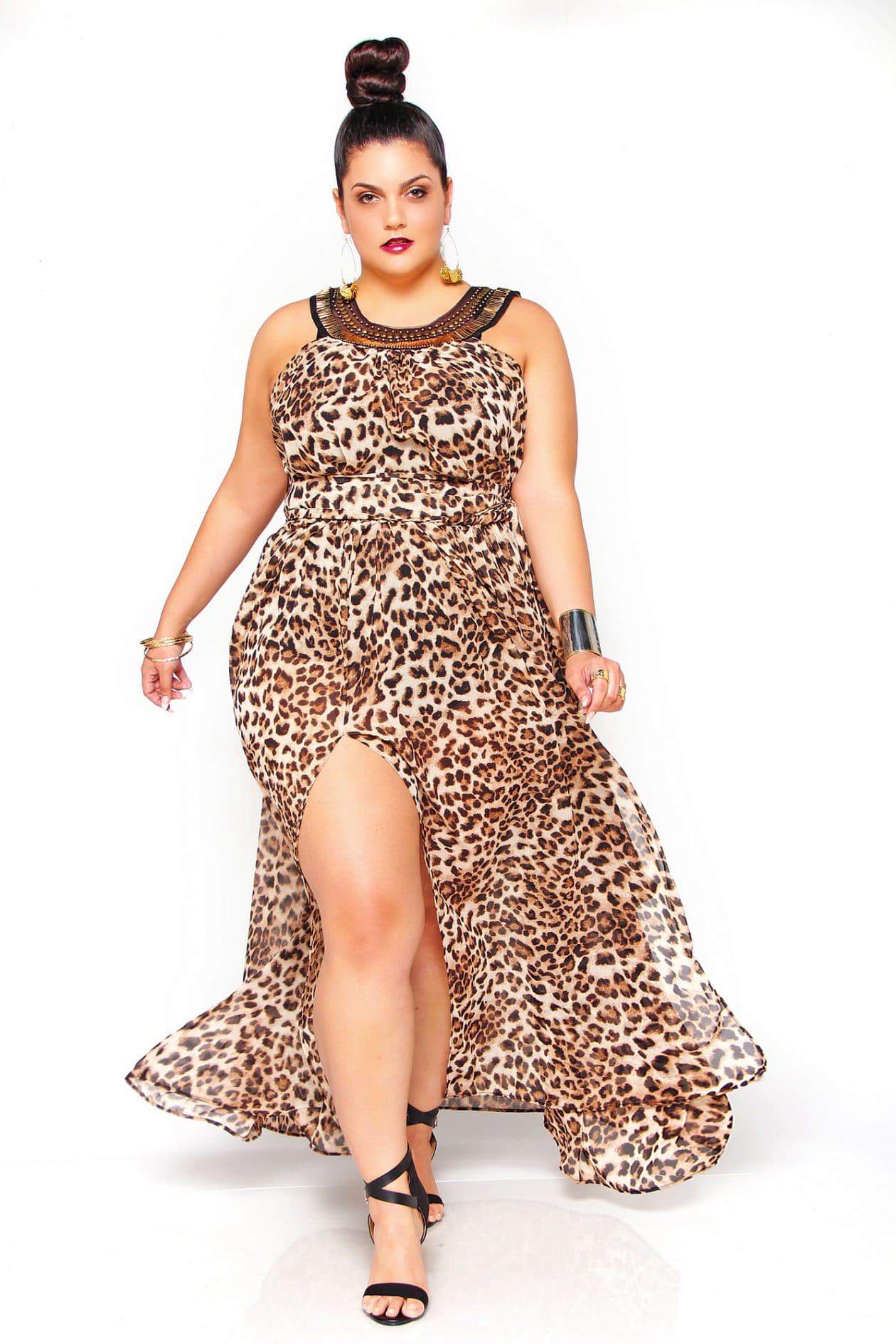 Even when Elder's friend was embarrassed to be seen with her, she always believed in her look. And what the story of the jacket signifies to me is that Elder's journey is not necessarily one of finding her confidence; rather it's one of maintaining individualism and staying fiercely true to herself despite being an industry that is very much changing. Elder understands just how challenging this industry can be for an up and coming designer.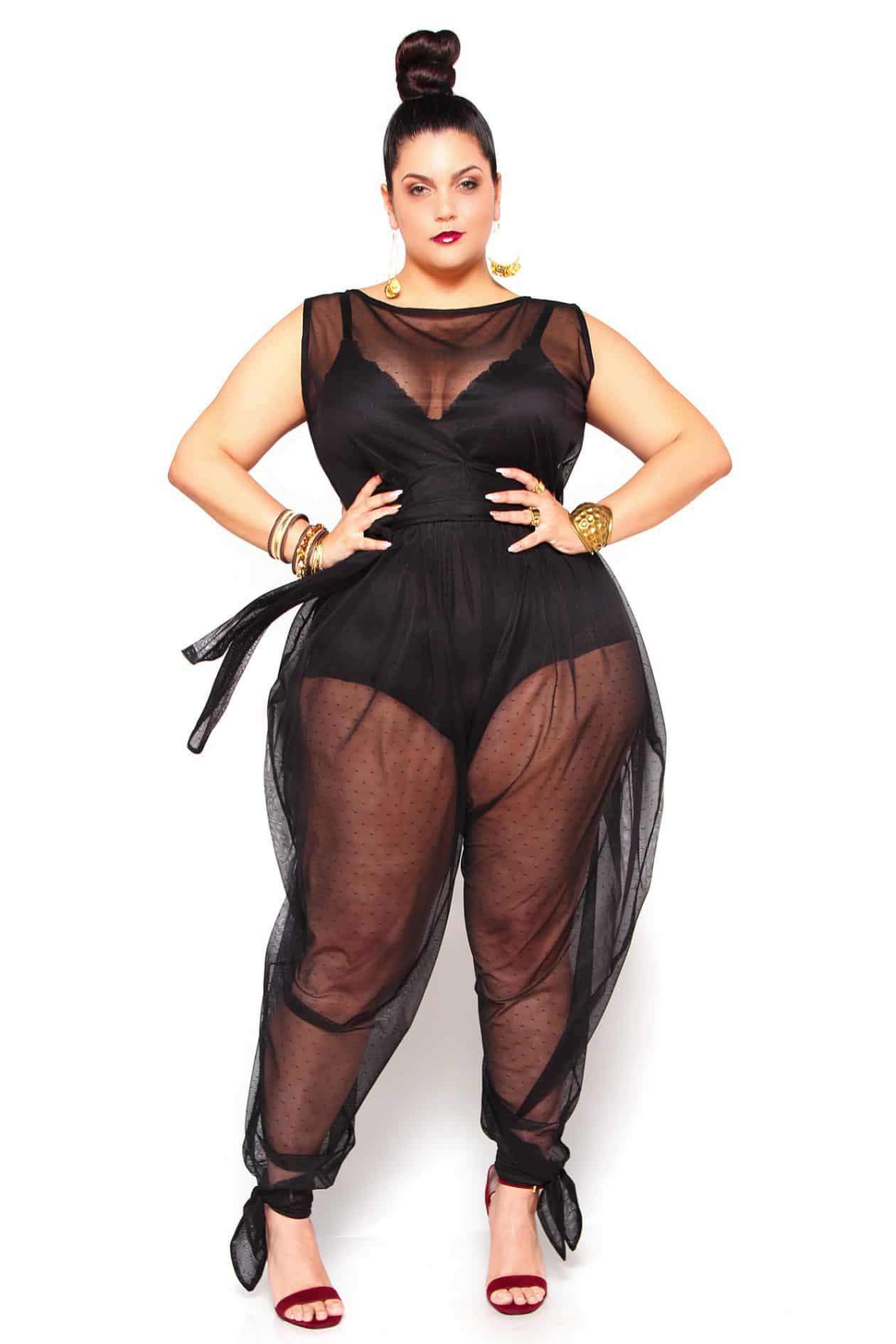 "I think we would have more individualism and more creativity if people weren't burnt out financially when they are trying to start," she says. "There's a lot of very gifted designers out there who just can't get off the ground because they just can't afford it."
It's refreshing to hear someone at Elder's level recognize the indie struggle. Elder also shared my sentiment for more camaraderie among plus size designers in the way that there is community among bloggers. During our conversation, Elder praises designers like Ashley Nell Tipton for her fresh perspective and Nakimuli for creating an identifiable look and she says she's very respectful of someone's craft.
It doesn't surprise me one bit after talking with Elder that she's more likely to appreciate her fellow indie designers than try to tear them down. Her confidence in her own brand is exactly what she has allowed her to continue to grow after all these years. And confidence is exactly what she gives to her customers too.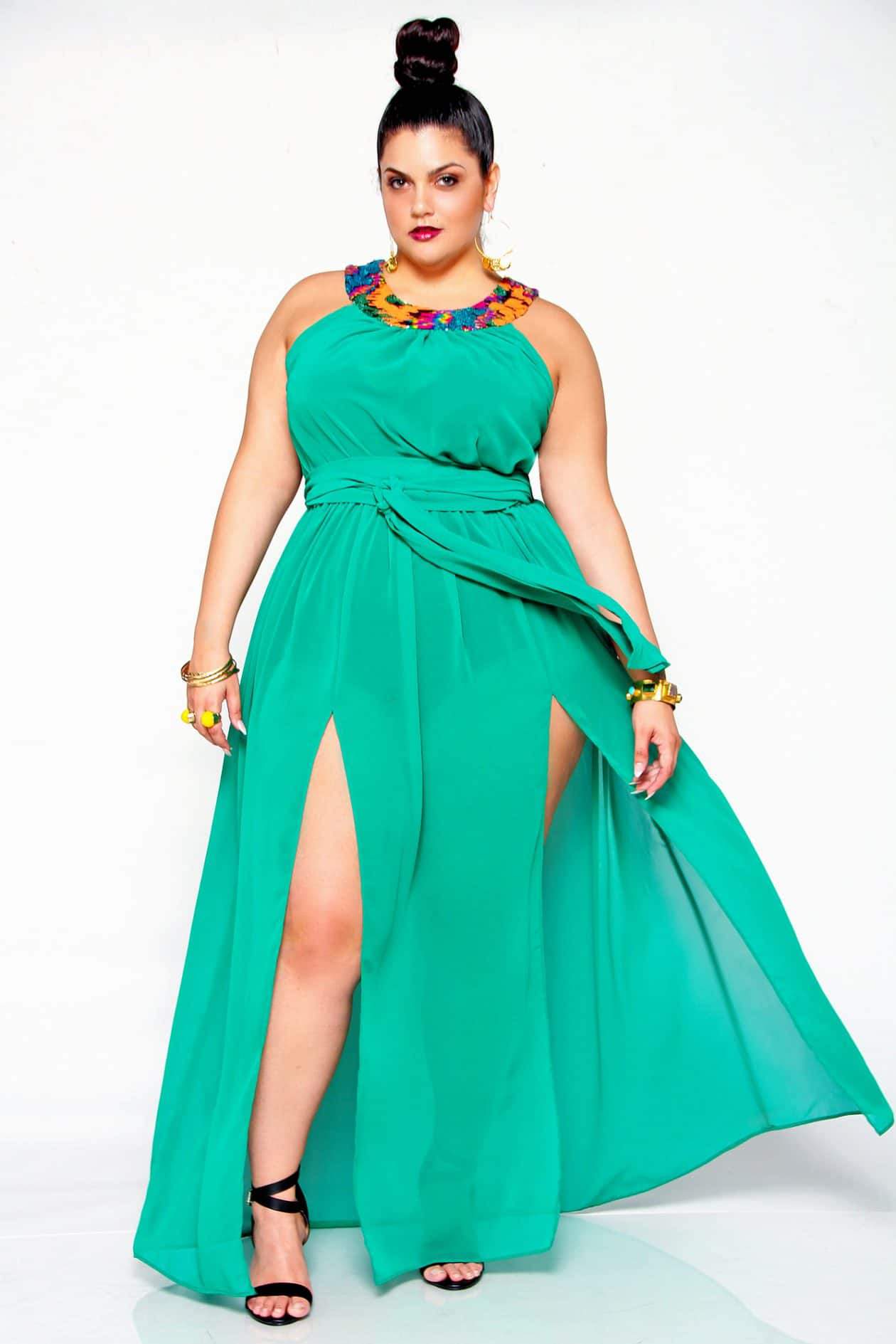 "I've been the girl sitting in the corner at the party because I wasn't comfortable and I've been the girl that walks the floor 3,000 times," she says. "I love giving that to women. To be able to provide it for an entire group of women who the industry has ignored makes me extremely happy."
Whether she's making a garment that will eventually be worn by Jill Scott or on one of the customer's whose measurements she knows by heart, Elder's passion for design is unwavering.
"Truly I feel like I'm one of the luckiest people in the world because I get to live my dream everyday."
And if that's not inspiring, I don't know what is.
Did you catch that there are NEW fresh and fabulous Poolside pieces to shop?
Did you learn a thing or two about the designer behind Jibri? What do you think about her story? Leave your thoughts below!