Hey Girls!
Marie's Note: Today I asked Kim to recap the uber swanky and beautiful event that took place for Monif C and I am sooo happy that she did! Please read on to catch the latest that plus size designer, Monif C gave us!
There are two things just about every fashion blogger loves, a great event and an awesome plus size look book.  When a designer, such as Monif Clarke steps outside of their normal routine and gives us a two-in-one we GAG!  Last Thursday, Monif and her team did exactly that with their first official event in almost four years.  Their #MyBeachISBetter Swimwear Event was by far one of the best event's I have attended in months.
Monif C Plus Sizes #MyBeachISBetter Swim Event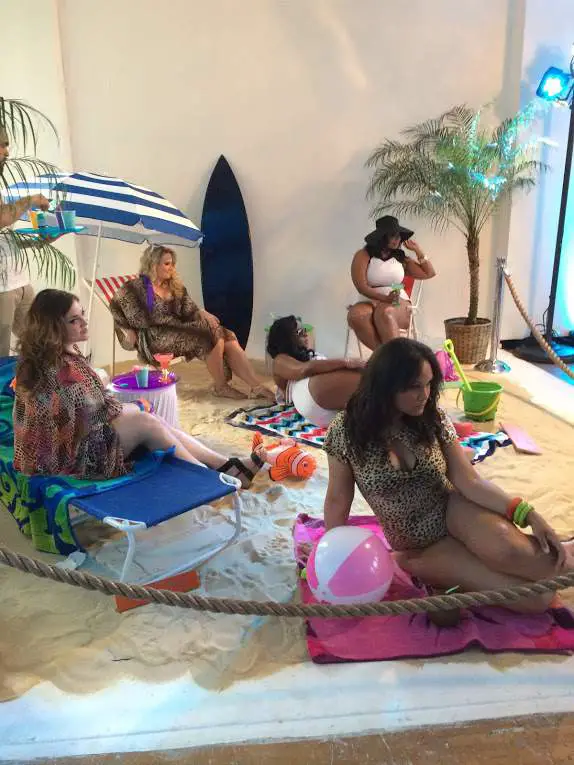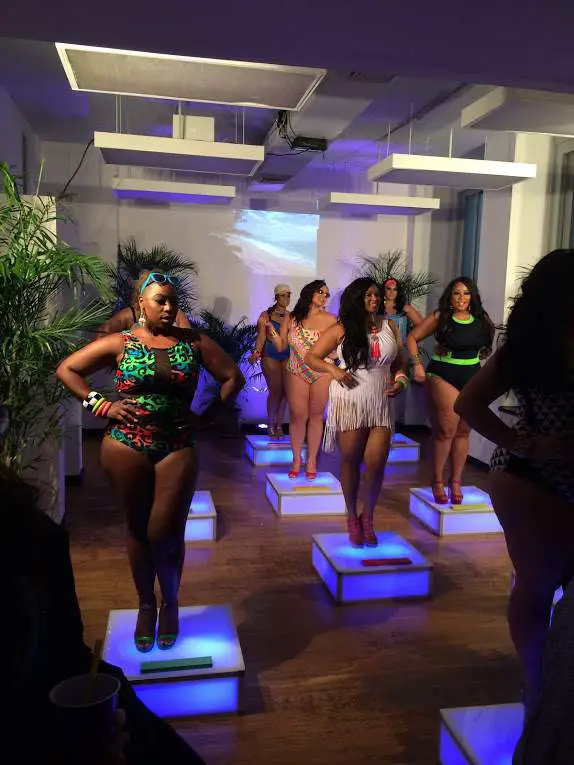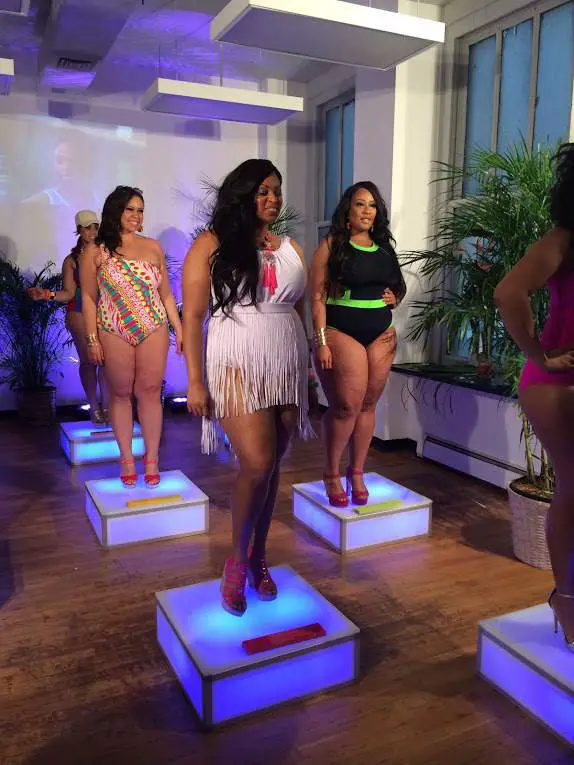 They threw convention out of the loft's 15th floor window and gave us something to remember.  Live models displayed the latest collection on low-lit pedestals and on an indoor-sanded beach.  Ladies, even the cabana boys were HOT!  Some of the most recognized names in the plus-size fashion industry were in attendance as we danced to a live DJ, sipped beach themed cocktails by Bacardi and chatted the evening away.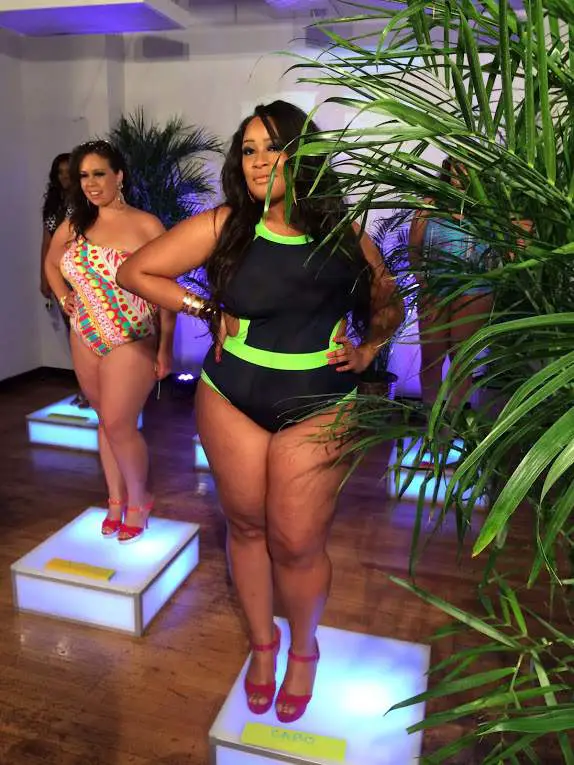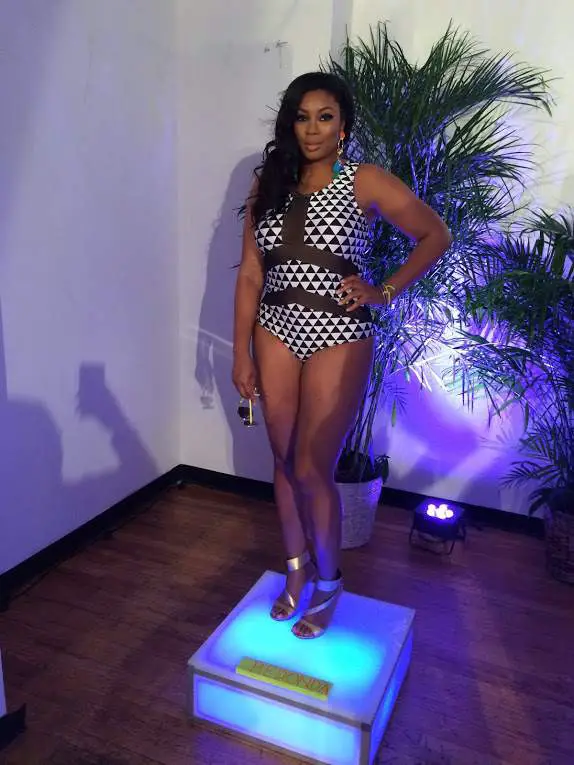 Of course, NO event is complete without a slew of photo ops.  So be sure to check out some shots from Monif C's #MyBeachISBetter Swim Event and let Marie know what you think.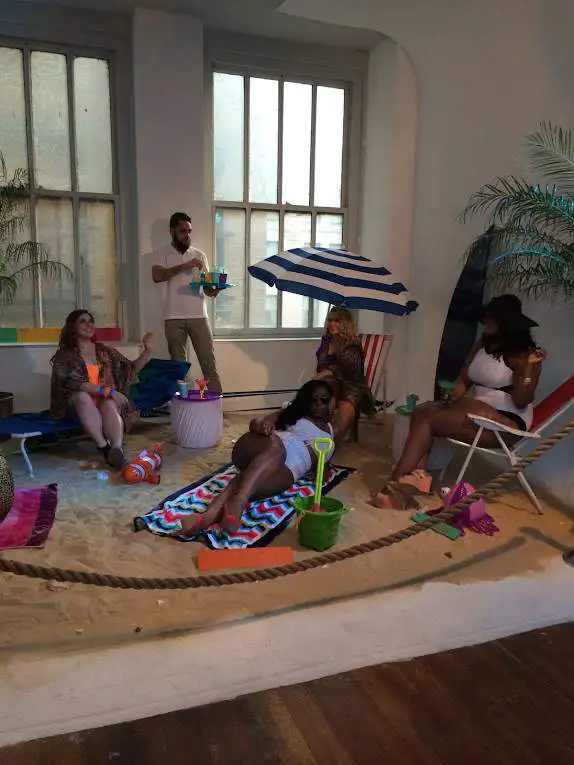 Undoubtedly, Monif C Plus Sizes is offering one of the most high-fashion plus size swimwear options for plus-size women.   Her latest collection is giving us function and fashion that are sure to turn a record number of heads this summer.  Not to worry, she is even offering some super cute cover-ups for those of us who need a little extra flair and protection.
xo Kim
Kim McCarter, a.k.a. THE Plus Size Industry Insider, is a bestselling author, and brand + social media enthusiast. As Chief Curvyologist at Corporate Curves, Kim is considered THE go-to brand and business strategist who transforms plus size industry businesses and brands into hot commodities that make a big impact in the Full Figured community.  You can join Kim on Facebook here.
How cool is this event?? Which suit did you spy that you HAVE TO HAVE? Let us know what you think in the comments below!