I cried a few times. With conversations with plus size model Katya, we both shed a few tears in amazement, reality, and the emotions of how amazing this opportunity was.
Let me back up.
The Curvy Bloggers Project features 12 plus size bloggers from across the world- literally from the USA, Turkey, England, Russia, and Italy coming to Italy for a creative fashion experience that was AH-MAY-ZING.
Myself, along with 11 other fabulous plus size women were invited to Milan, Italy for a memorable five day excursion. FIVES DAYS IN MILAN? I was already wrapping up my vacation in the Bahamas (more on this soon), so I was already 1000% ready for this! High end plus size designer, Marina Rinaldi, who I feature often and who is sister to designer label Max Mara, has a new campaign (more on this soon!) and invited us down to partake in the planning, celebrations, and promotion!
We visited their temporary store in the heart of Italy, and seriously I was taken aback. If you have never had the pleasure of touching pieces from Marina Rinaldi, I have to suggest and insist that you get your curves into something PRONTO. Fit, fabric, and form? And to that luxurious fashion? YES. AND getting the glimpse of what is to come for Fall 2013? MMHMMM.
Photoshoots, photoshoots, tours, great food, and friends new and old, this was such a delight and experience that my grandchildren will definitely hear a few times over. I say Photoshoots twice because, there were two! As I shared on Instagram, I did a shoot for Marie Claire Italia!!!!!!!!!!!!!!!!!!! WHAT????!!!!!
Me and Tanesha from Girl with Curves had a moment too: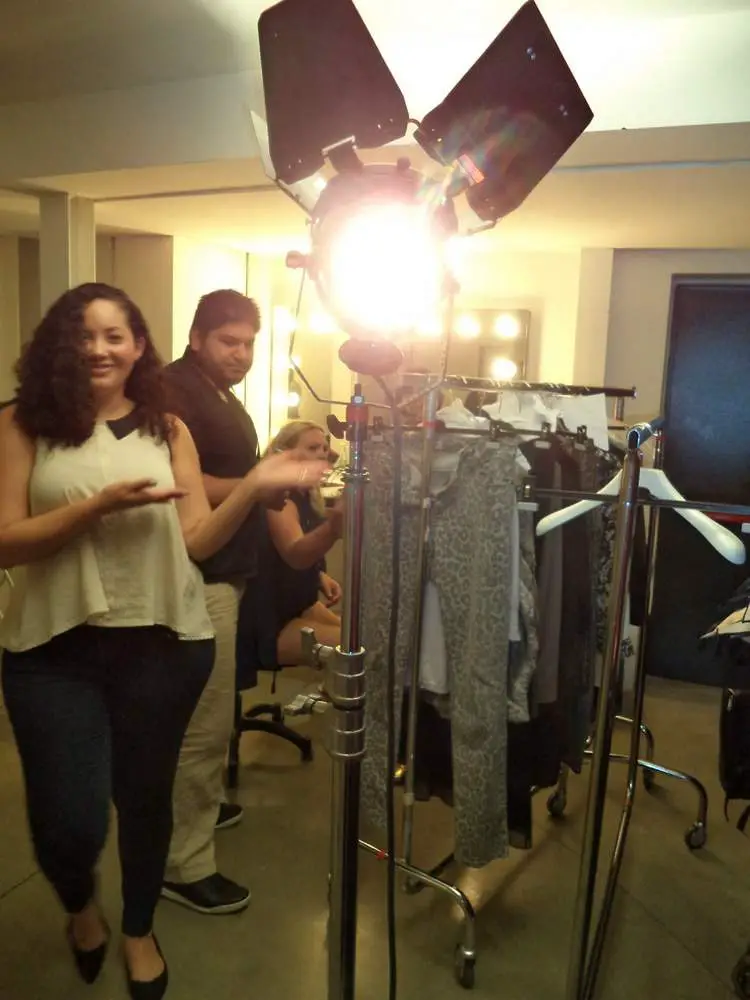 There is sooo much I want to share and cannot yet, but if you were following along on Facebook or Instagram (are you following me?), then you got a little taste and great idea of what is to come!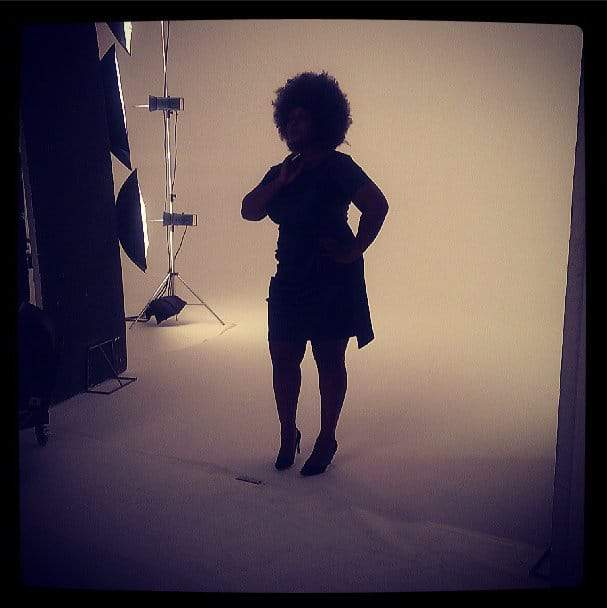 And I will be back to Milan in September and I will be ready! SOOOO Ready! Since this is both in my birthday month AND right at the end of Milan Fashion Week, I plan to shop…. Just a little bit! LOL.
AND THEN, this happened on set:
How amazing is this? I am beyond humbled and honored to have participated in this historical (in my eyes) event.
Thank you Marina Rinaldi!
*Disclosure: I was sponsored to Milan courtesy of Marina Rinaldi, my excitement and tears are my own!*