Last week, while we were engulfed by all of the awesomeness with the showcase and inclusion of plus size fashion at NYFW, there were some big guys out there in the plus size fashion world making some major key moves on the runways during New York Fashion Week as well. That's right, plus size menswear was represented very well this year in New York. Earlier this week we talked about the Brandon Kyle +Menswear collection launch and showcase as one of our favorite moments, but this was not the only one plus size menswear show! There were two! Representing for the men of plus size was Philadelphia native, Troy Adkins as he brought his "go big or go home" mentality to NYFW for the debut showcase of his big and tall menswear collection, VOLARE.
"VOLARE is an extension of every man, whether short, stocky, tall, or lofty, VOLARE is the new revolution in of big and tall clothing. We are here to stay." Troy Adkins
And for his NYFW debut, Adkins introduced the crowd of fashion influencers to his highly anticipated, VOLARE collection. The star studded show featured MMG's Fat Trel, Actor Jamal "Gravy" Woolard (Notorious/All Eyez on Me), and more! Capturing the very essence of the big and tall man, Adkins presented a refreshing perspective of what today's Big & Tall men WANT to wear and rock. Marrying trendy urban wear with an European influence of fit and fashion, VOLARE serves it up, and of course, we had to share it with you! I mean, how cool is this? Are you ready to see?
Here is a FIRST LOOK at VOLARE Big and Tall Menswear Collection!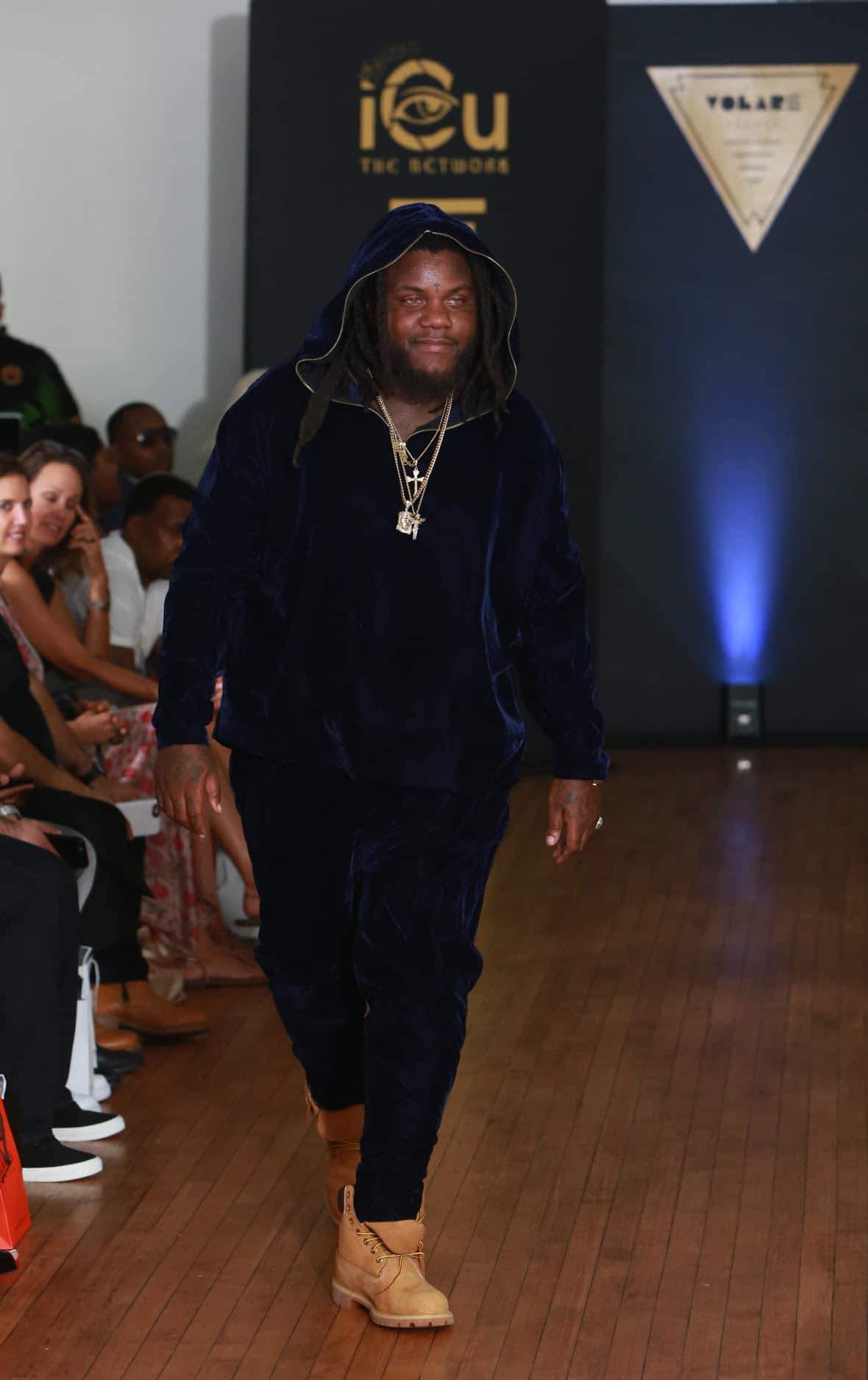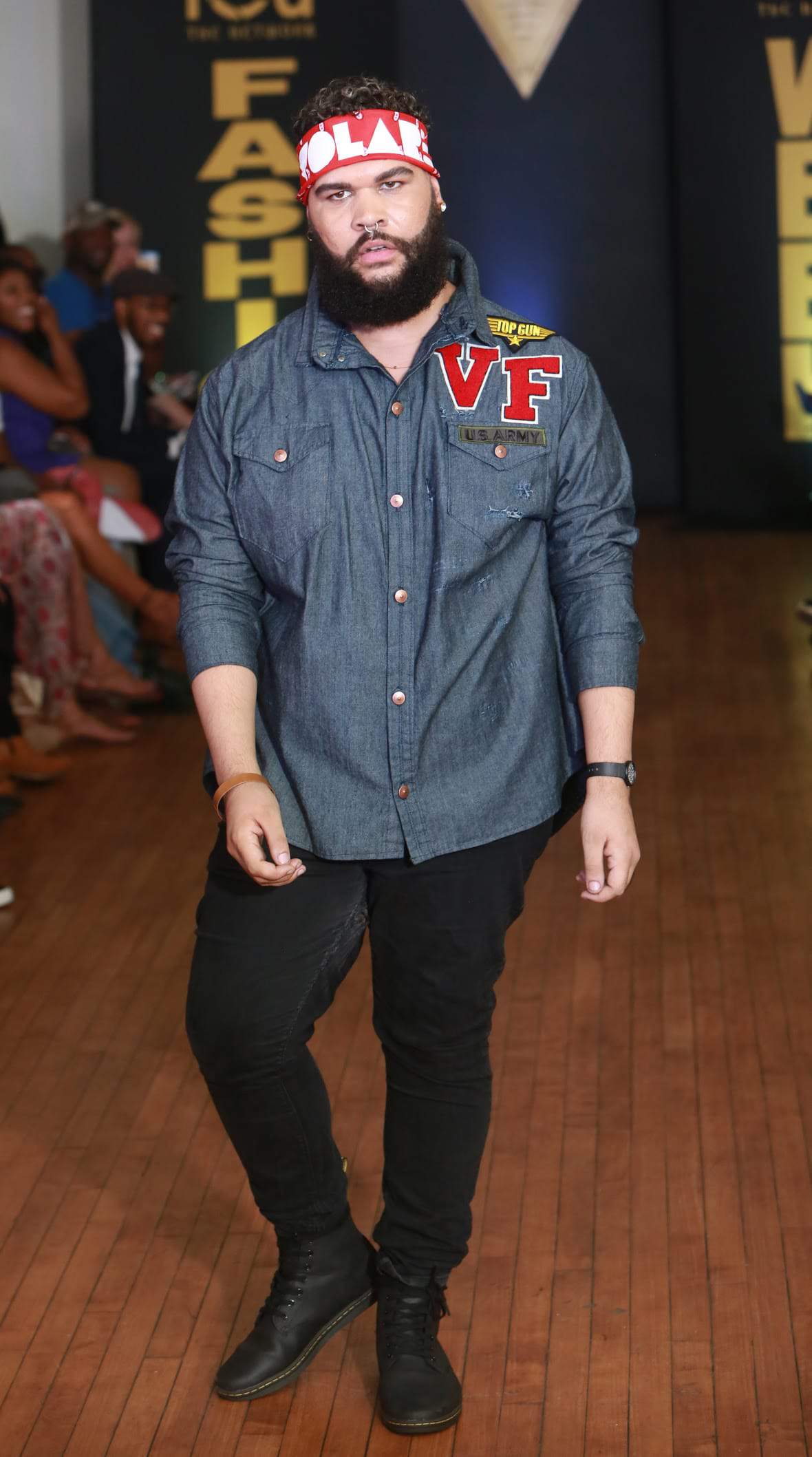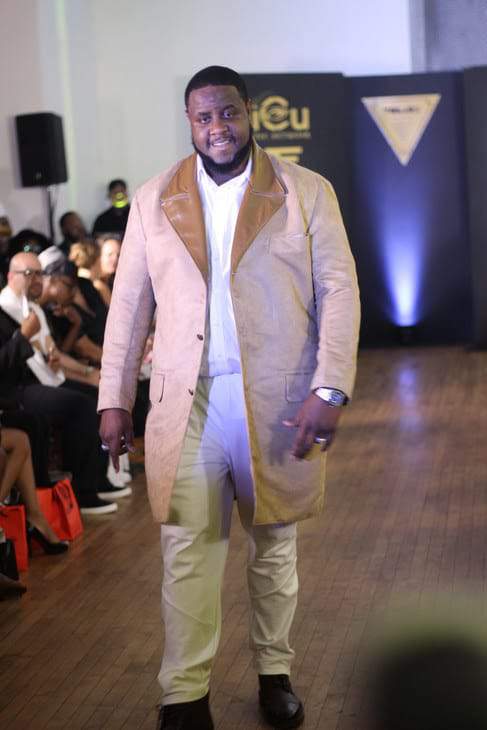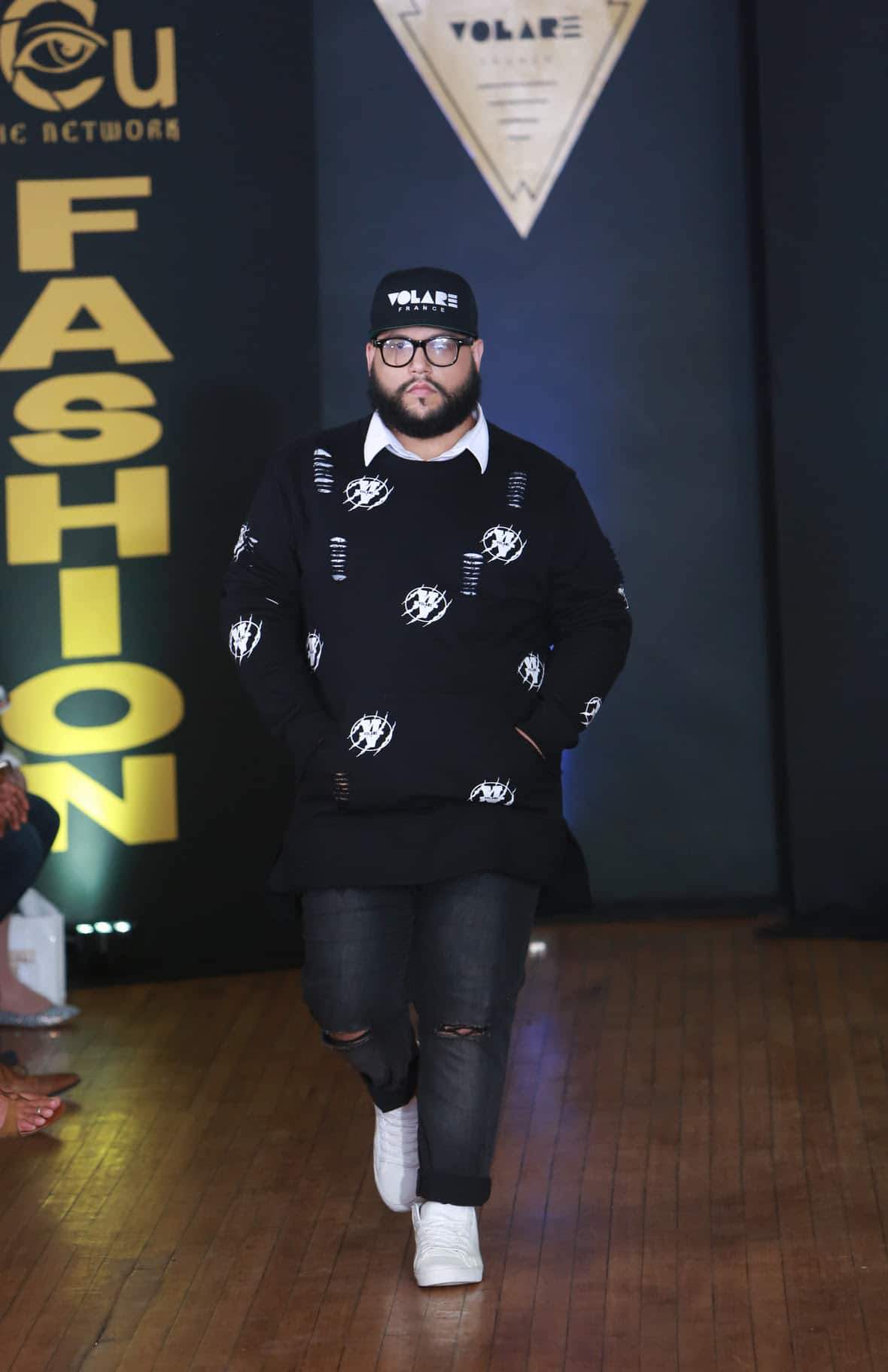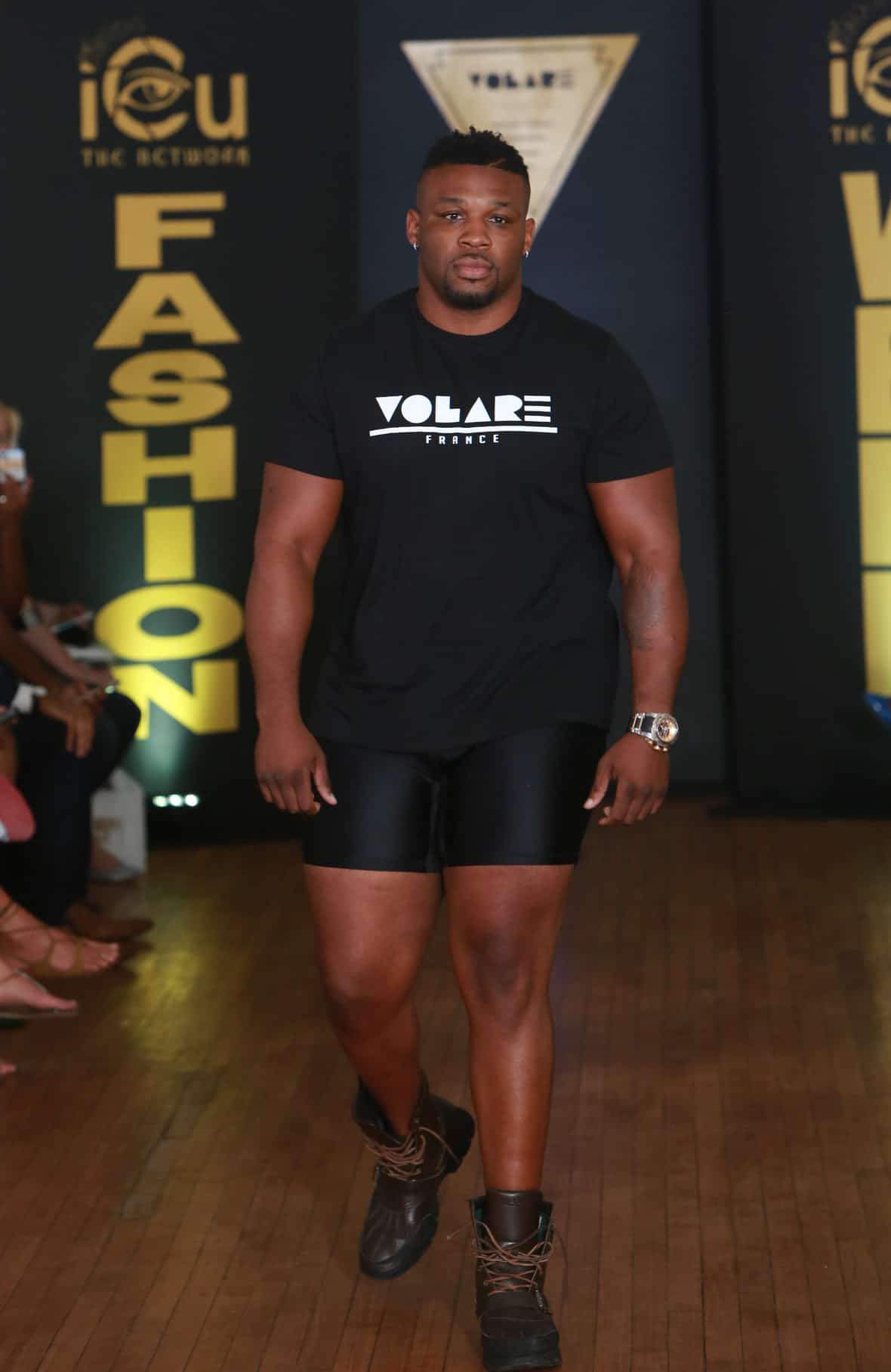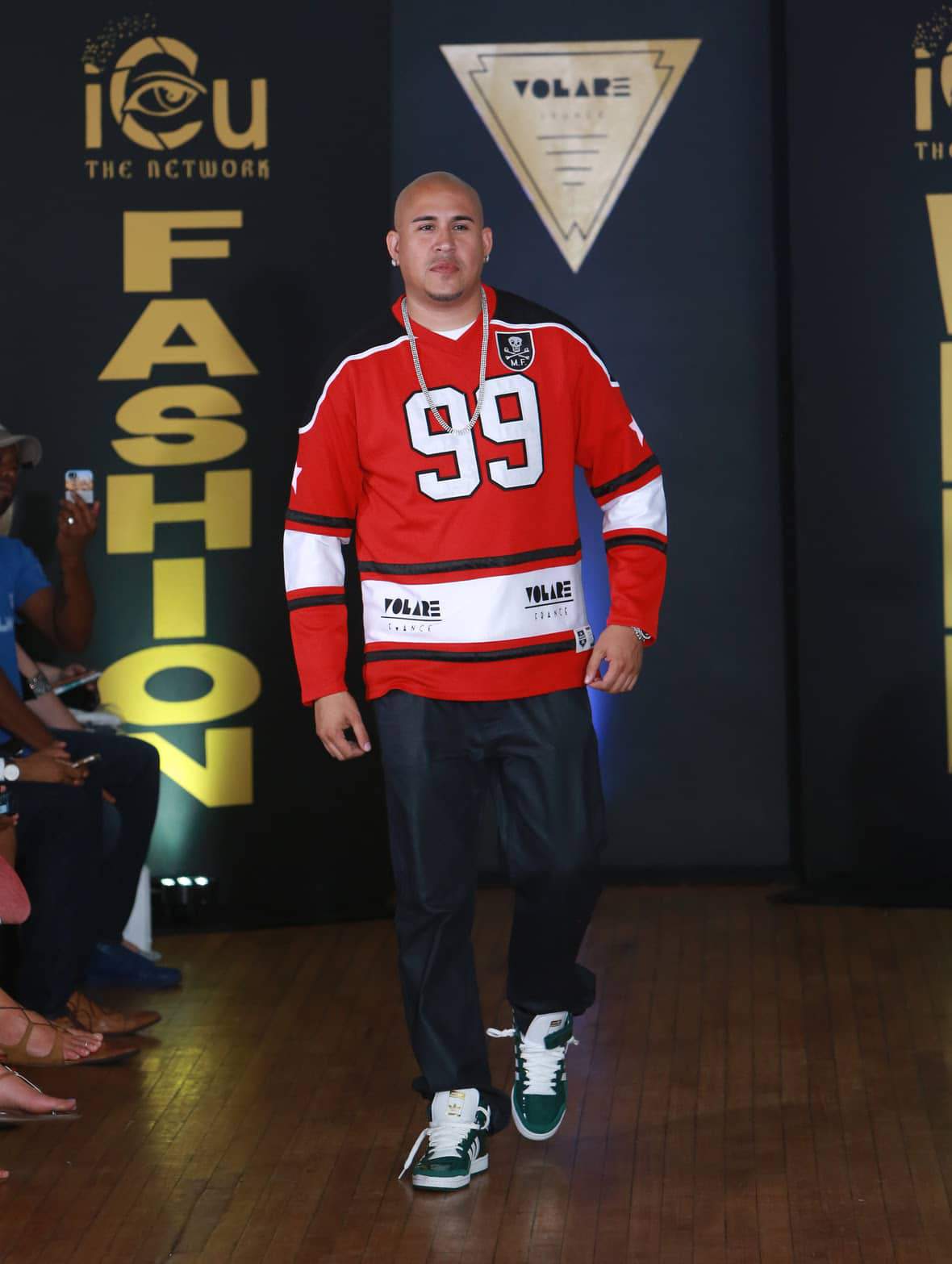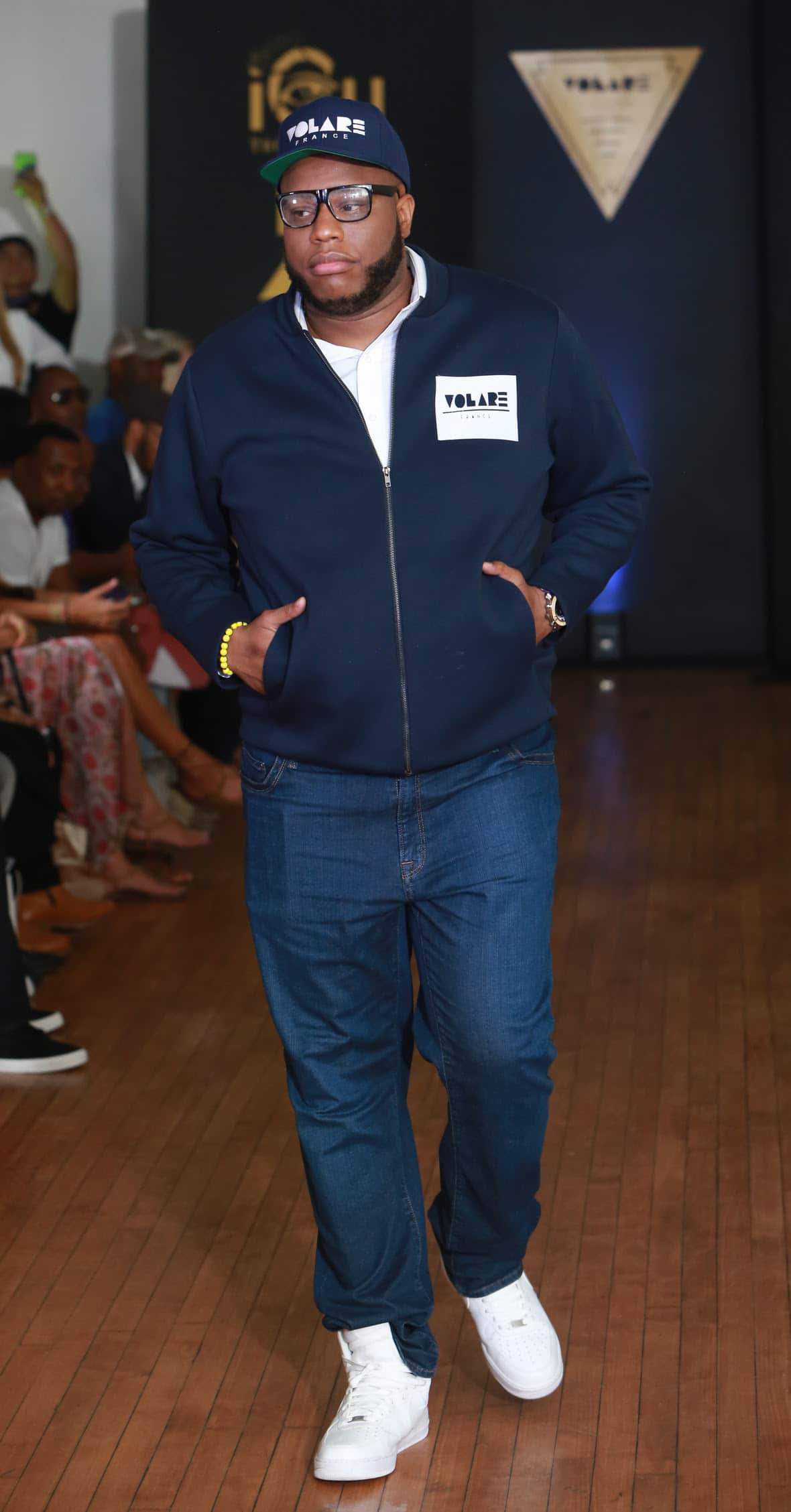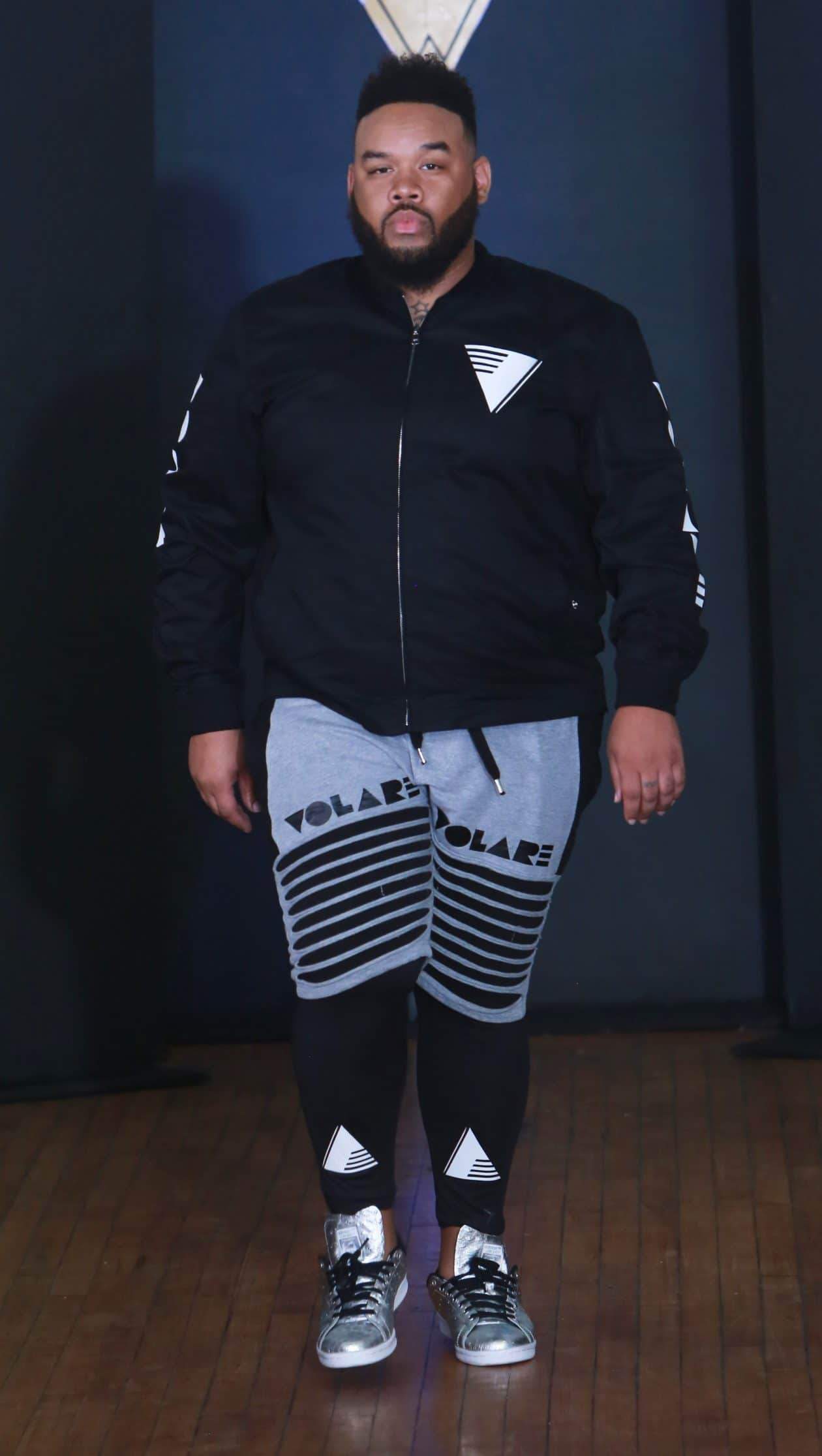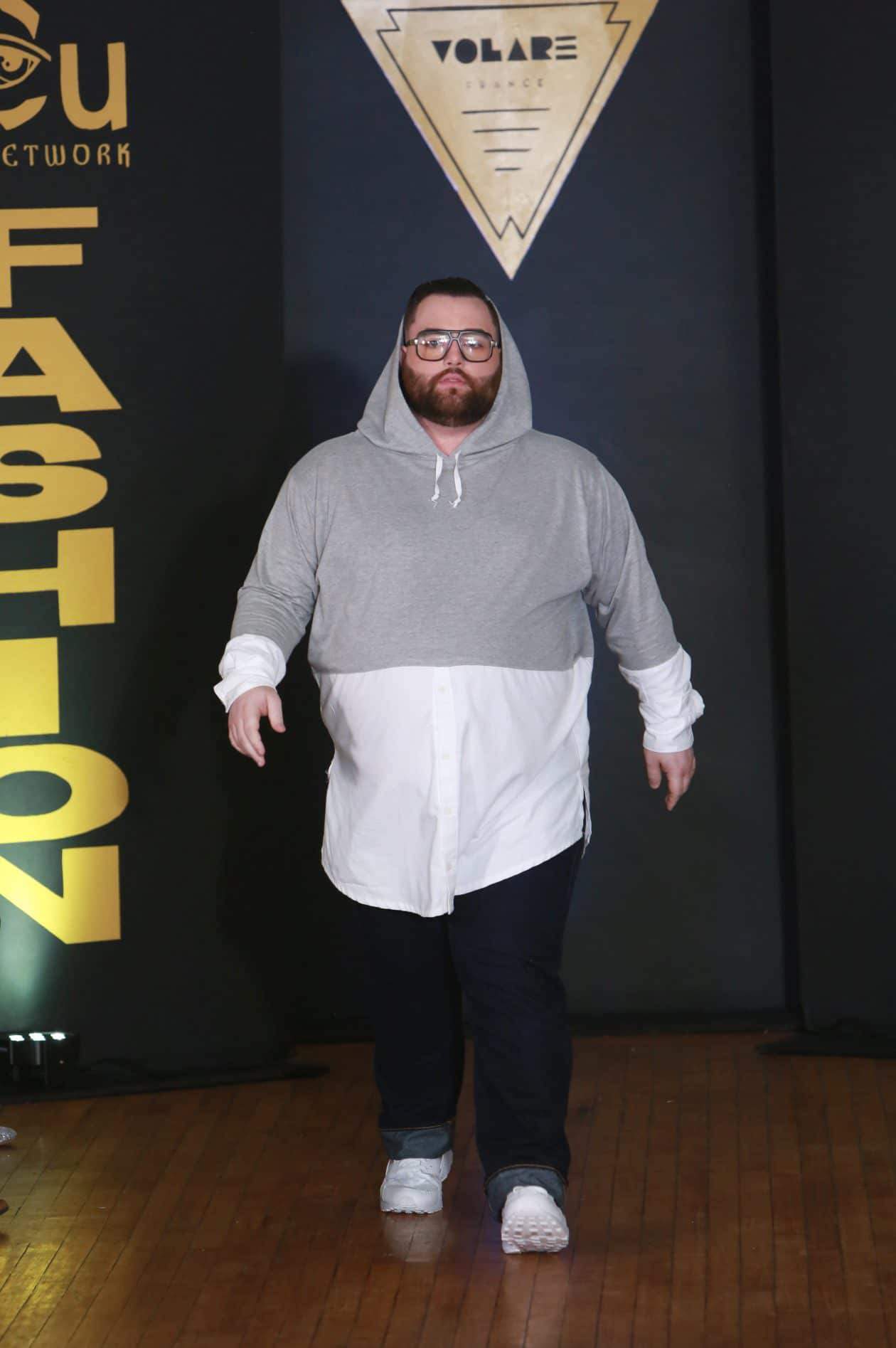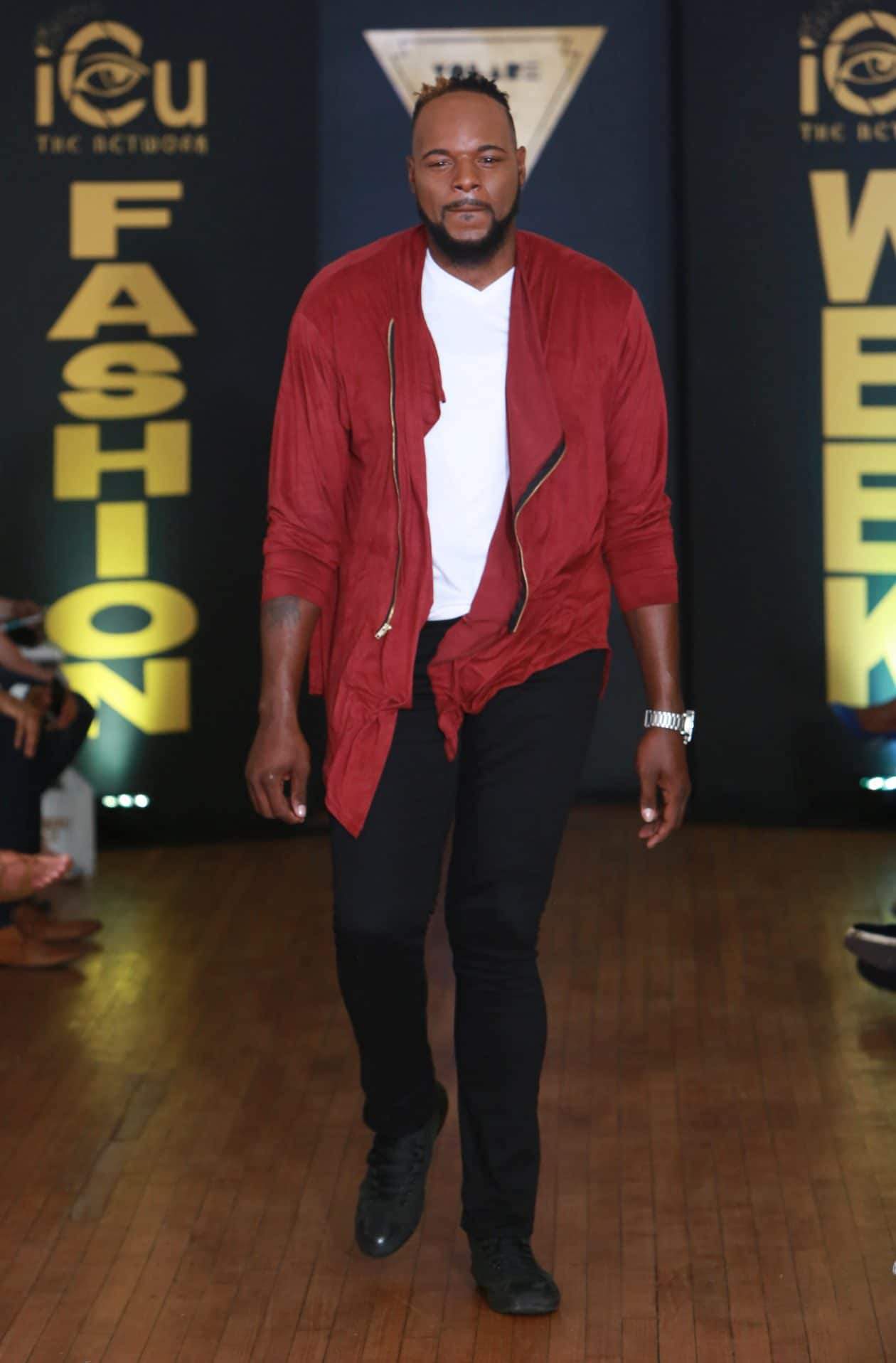 Cool right? There is a little streetwear, a little polish, but definitely a lot of fashion and inspiration for the Big & Tall man! Is it bad that I see a few pieces that I would rock? I mean… why not? Hehehe
Get it VOLARE! Volare, this upscale streetwear brand was made for the Big & Tall fashion enthusiast, and we are here for all of this! Taking a conscious and innovative approach to the lack of options in the Big & Tall fashion industry, Troy Adkin's aesthetic gives us clean cut silhouettes with influence from the streets, serving up a healthy mix of tailored trendy pieces with a classic T-shirt and snapback look. Basically… for the cool guy.
Curious? Excited? Hyped? Learn more about and shop the collection at Volarebrand.com
But can we take a second to talk about how plus size fashion for the big guys is getting love? The new indie designers are finally bringing a bit more personality, fit, fashion, and function to our fellow brawny men, and it is long overdue. With the innovation and moxie to charge ahead and deliver options to the Big & Tall men, I am quite curious to see how VOLARE will inspire, motivate, and challenge other designers and retailers to follow suit!
So what do we think?!?!
Are you that cool guy? Do you know a cool guy that needs to know about this collection? Did you see anything you like? Let us know what you think in the comments below!
Photos Courtesy of VOLARE/Dennis Madigan