Want to learn about tips for styling bold patterns this Fall? Have you ever stopped and asked yourself, "Which pattern(s) really are my favorite to style?" The biggest tip I would like to emphasize to you is that any pattern you choose to wear can be transitioned and worn throughout the entire year – no matter if you're savoring the last days of Summer or you're ready to take on the crisp air of the Fall season.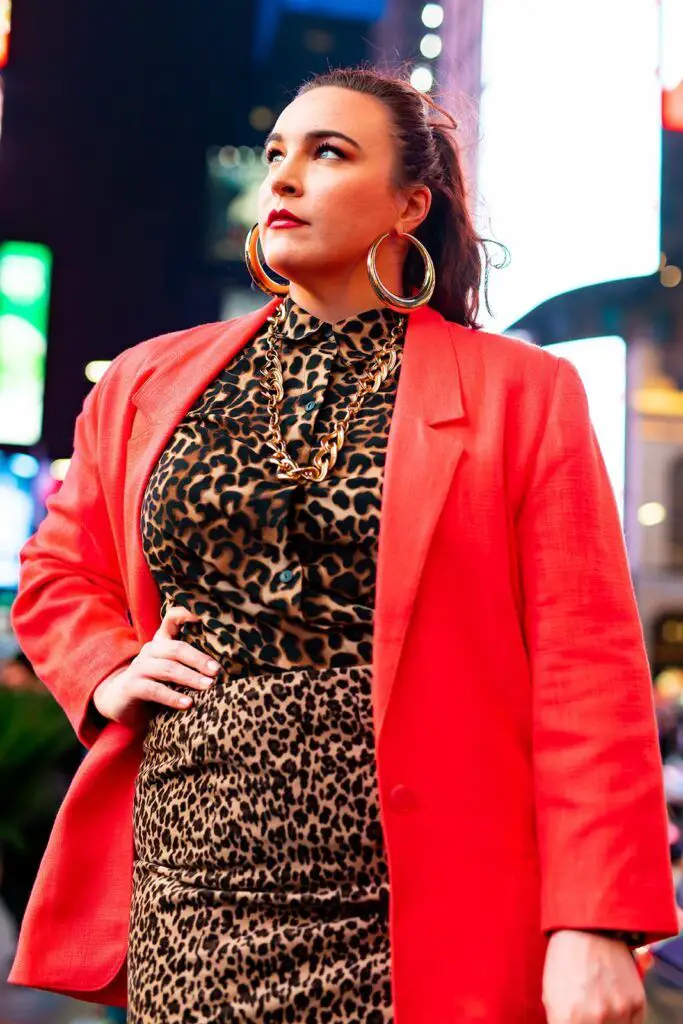 My motto: No matter the pattern, each one of them can be worn all year round. Here are a few of my favorite styling tips to help you feel encouraged and empowered to take on the Fall season in plenty of chic patterns while looking and feeling your best. So, have fun as you style away this Fall season in statement patterns with a bang!
Tips for Styling Patterns
#1: Style Your Favorite Statement Patterns with a Pop of Bold Color(s)
Have fun pairing your favorite statement pattern with a pop of color that will bring you happiness. For instance, if you're wearing a leopard print blazer, consider pairing a mustard yellow blouse, emerald green accessories, or a baby blue light sweater underneath.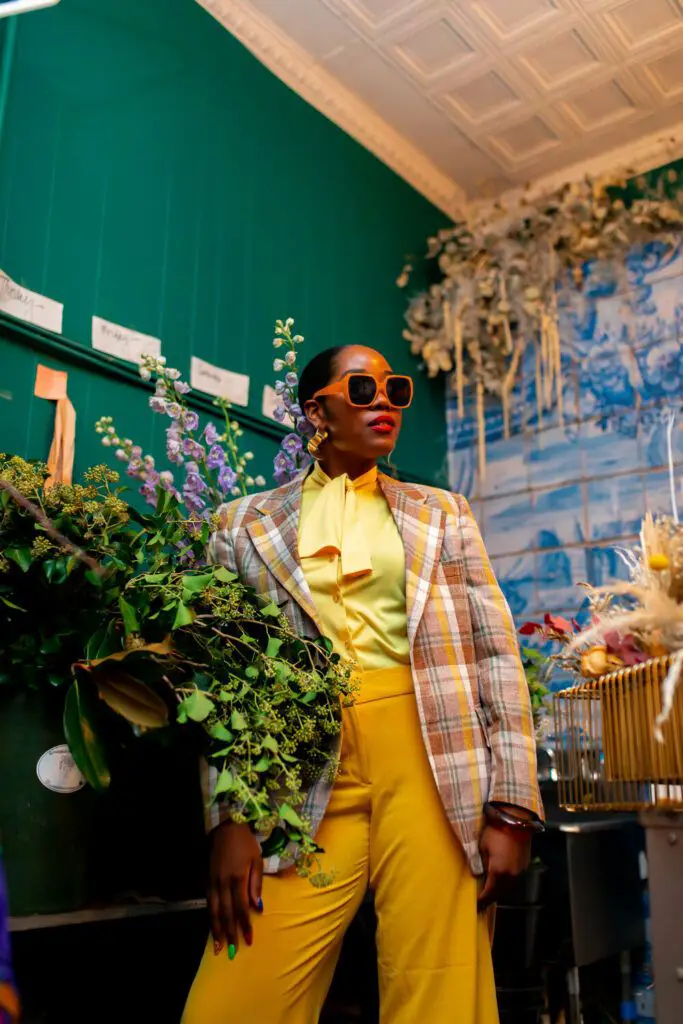 Statement patterns and colors not only complement each other in a fashionable way but are also a great pairing during the Fall season when days can seem a bit more dreary. No matter the pattern, a pop of color will add a refreshing, bright, bold, and spark of happiness to your overall look.
#2: Mix and Match Prints by Styling One Bold Print with Another One 
Who says you can't have a pattern blast with styling one print with another bold print this Fall? Consider styling stripes with polka dots, checkers with florals, stripes with florals, leopard print with checkers – the list goes on!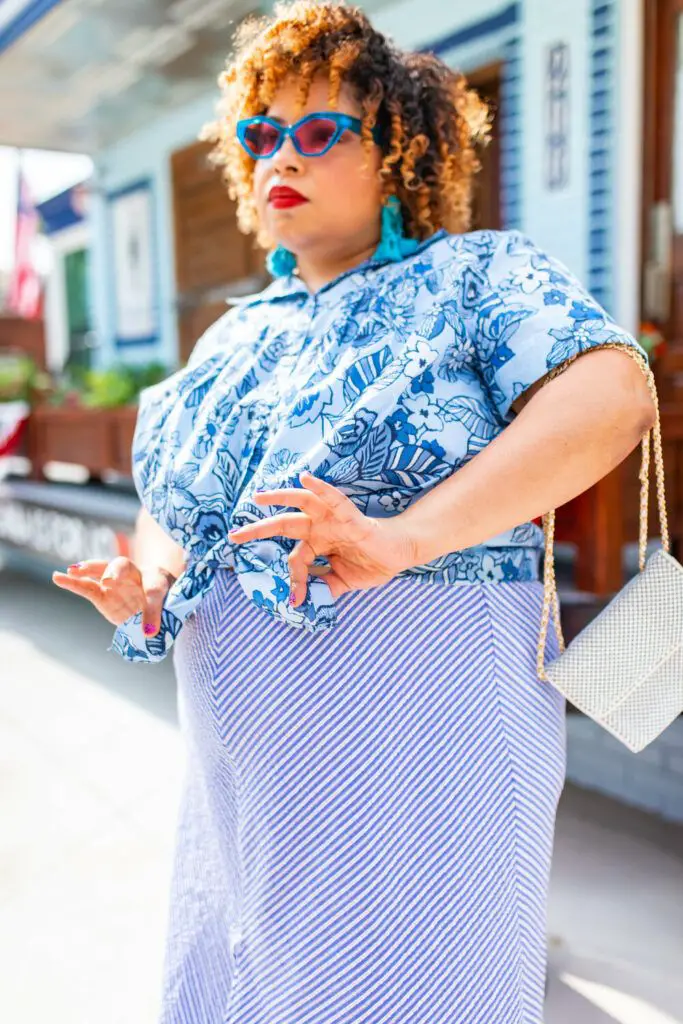 Mix and matching your favorite patterns can be fun and adds a lot of personality to your overall look. On top of that, mixing and matching your personal favorites can serve as conversation starters, inspiration, and a sense of empowerment for many people around you.
Can't we all agree?
#3: Don't Forget About Styling Your Bold Print Accessories 
I think it's safe to say we all have one (or two?) bold pattern accessories that have a personality all on their own. Am I right? From that leopard print handbag to that floral statement ring, we have those accessories that scream, "Wear me!"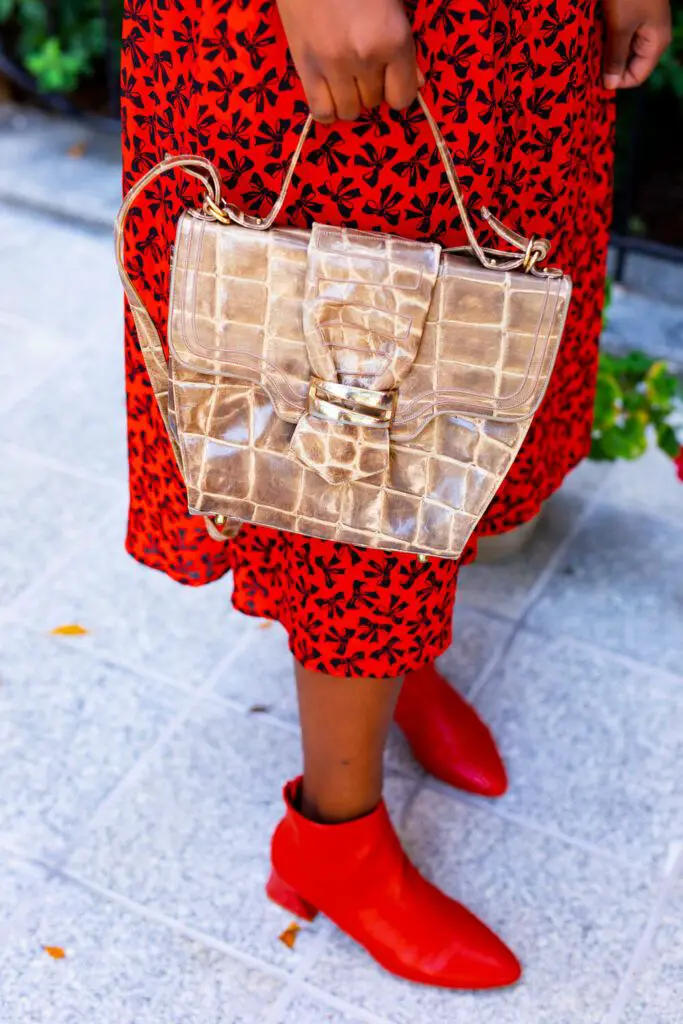 So as you're stylizing your bold patterns this Fall, don't forget about those fun statement pattern accessories that will add an extra layer of detail to your overall look. Whether paired with a monochromatic look, bold colors, or neutrals, bold print accessories are the icing to any look.
Now It's Time To Implement These Tips To Your Wardrobe!
As you step into the Fall season, which tips and bold pattern(s) are you ready to try?
I hope these tips will help you feel empowered to step outside of your 'go-to' styling when it comes to pairing bold prints, into experimenting and innovating with a statement and bold retro patterns.
Be sure to check out plus friendly and sustainable bold pattern selections and accessories on More Than Your Average!