Are you ready for these styling tips for the Fall season? Fall is almost here, and there is no better way to celebrate the season than with bold colors, am I right? If you are a color lover like me, you probably wear your most daring and brightest colors all year round, even during the crisp and wintery months.
Whether pairing neutrals with bright colors or wearing a combination of bright colors together, there are various ways you can style vibrant colors throughout the season. In today's post, I will highlight some of my favorite tips and tricks for transitioning bright colors into the season, and as a note, there will be Part 2 of this article coming your way.
3 Tips to Incorporate Bold Colors into Your Fall Wardrobe
Styling Tips for Bold Colors this Fall #1
Showcasing your favorite color during the Fall is the first step toward incorporating more vibrant colors into your wardrobe! I enjoy transitioning colors from one season to the next because I get to wear some of my favorite colors all year round. From canary yellow to Barbie pink, I believe in the power of starting with your favorite 'color foundation' and then incorporating more colors into your wardrobe from there.
For example, if your favorite color is purple, consider ways to style purple with other bold colors (e.g., yellow, emerald green, or pink), or pair with neutral-toned colors (e.g., white, light brown, or deep green). On the other hand, if your favorite color is a softer toned brown, consider pairing this color with an out-of-the-box statement such as a light-toned yellow, light blue, or seafoam green. The fun part about starting with your favorite color(s) is that you get to have fun experimenting with a combination of different colors this season.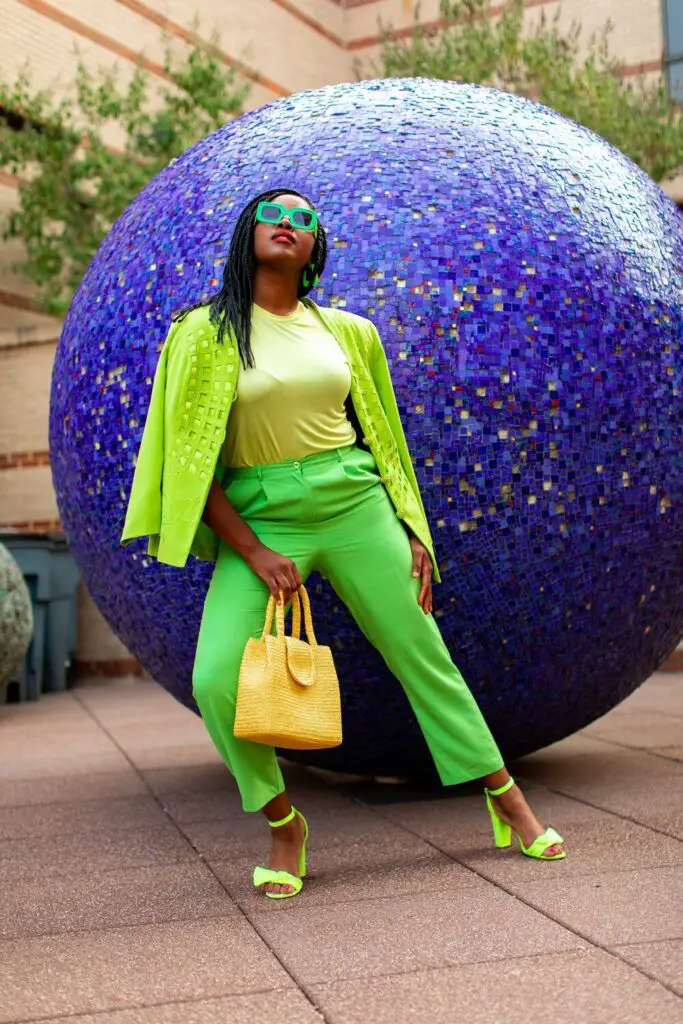 Styling Tips for Bold Colors this Fall
Incorporating bold-colored accessories into your Fall wardrobe is another way to pair bring on the season in a statement way. A fun way I enjoy incorporating colorful statement accessories into my Fall wardrobe is styling chunky statement colorful necklaces with my blouses. For example, if you have those Summer inspired necklaces you have worn once (but want to continue to style throughout the Fall), do it!
I have a chunky, colorful flower necklace I enjoy mixing and matching with my statement work blouses and light sweaters throughout the Fall season. Also, consider bold color statement handbags you can pair with your outfits while traveling to work, a social event, or brunch on the weekends. Colorful statement handbags, especially during the Fall season, can become the "centerpiece" to your overall statement looks.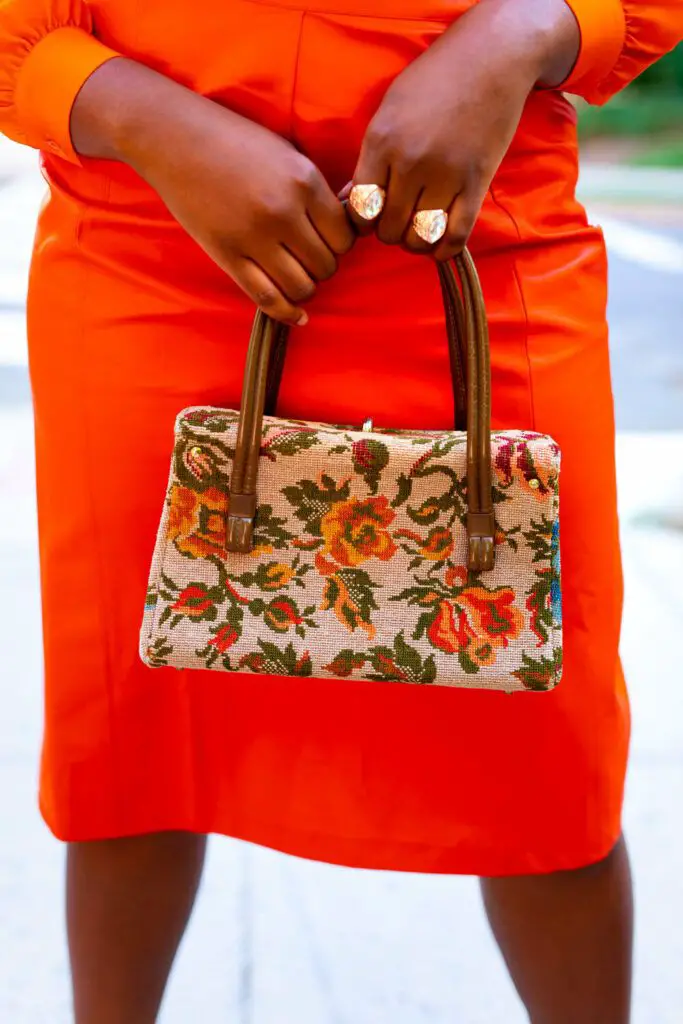 Styling Tips for Bold Colors this Fall
Bring on a pop of lip color for the Fall season! I do not know about you, but I enjoy wearing a statement lip color throughout the season. While I tend to gravitate toward bold reds and pinks throughout the season, I will challenge myself to take on more aggressive, colorful lipsticks this Fall. I know this won't be your go-to style tip with masks coverings, but I wanted to put this on your radar as you consider the many different ways of incorporating bold colors into your Fall wardrobe (lipstick included).
So, whether you are ready to take on the Fall season (or not!), the crisp weather will be here before you know it. From colorful statement accessories to lipstick shades, which tip will you incorporate this season? As always, stay tuned for more styling tips coming your way this Fall, and be sure to leave a comment with ideas, your favorite suggestions, and more! Also, if you are looking for statement colors to incorporate in your wardrobe this Fall, visit More Than Your Average.