If you pay any attention to plus size fashion (and of course, you do because you're here!), you know that plus size options are expanding everyday! GabiFresh and Nicolette Mason broke the fat internet recently with their amazing new line Premme (that goes up to a size 30/6X!); more retailers are venturing into extended and petite plus sizing; and designers are starting to include more plus size models on their runways. Yes, despite the continued challenges (pricing is one), it's a great time to be a plus size woman!! That's where CurvyCo comes in!
Now, options are great, but one thing we hear often is that plus size clothing is too expensive. Plus size clothing runs the pricing gamut, just like straight size clothing, but whatever your size, second-hand clothing can be a great alternative to buying retail. It allows you to save a few coins, to reduce waste caused by over-consumption, and to take more chances with your style. If an item is only $10, there's little harm in playing with a "scary" trend or new-to-you color.
CurvyCo is the first online plus size only resale marketplace where women can buy and sell plus size clothing to each other. Recently, we touched base with Karine, the founder of CurvyCo who gave us all the details on this amazing new fashion site!
Plus Size Fashion News: Introducing Online Plus Size Resale Site CurvyCo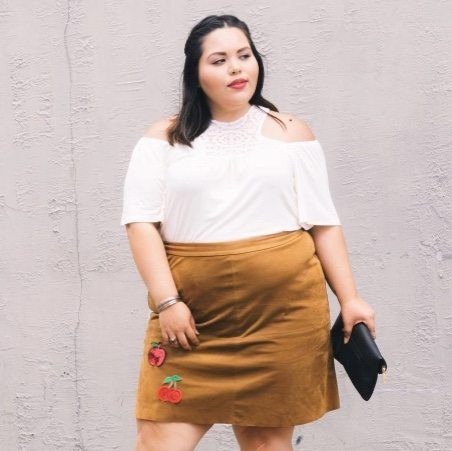 How does it work?
CurvyCo lets you buy and sell affordable plus size clothing. On the site, you can easily shop thousands of plus size brands and styles ranging from popular brand names to hard-to-find vintage pieces. Our clothing is up to 80% off retail price, so it's easy to find fashionable picks on a budget. You can also sell your clothing on the website – it only takes a couple minutes to list an item for sale on CurvyCo. As the seller, you set the price of the item and the shipping price.
When did Curvy Co start/get created? Where are you headquartered?
CurvyCo started in May 2017. We are headquartered in San Francisco, California.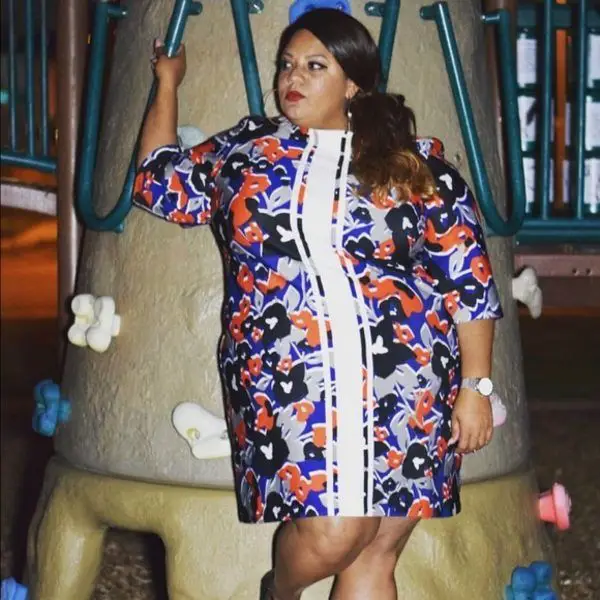 Who can list/participate in buying and selling? Are there any restrictions? Do you need a Paypal account? Tell me more about cross-listing items on eBay and other auction sites – how does this work?
Anyone can participate in buying and selling on CurvyCo as long as they have a CurvyCo account. We allow the sale of new and pre-loved clothing sized 10 and up, accessories, and shoes. You currently need a PayPal account to buy and sell, but we will soon support purchasing through credit card and Stripe. We encourage sellers to cross-post items on any existing resale sites like Poshmark or eBay – just email us at [email protected] and we can help! All we ask is that you keep your CurvyCo closet updated!
Does it cost to list items on CurvyCo? Does it cost to sell? What are the fees and how do you pay them?
It is free to list items on CurvyCo. We take a 15% commission fee + PayPal processing fees when the item sells.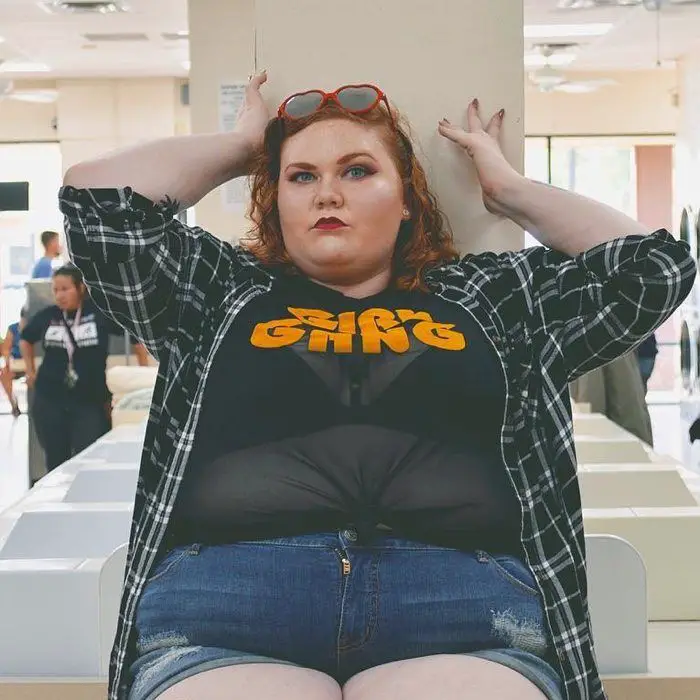 What made you want to start CurvyCo?
At my last job, I worked closely with Fashion to Figure and found the problem of how difficult shopping for affordable and stylish plus size clothing can be. Women would tell me how frustrating it was to sift through hundreds of straight sizes to find the clothes they were looking for, both online and in stores. I was surprised to find that there were no existing resale marketplaces exclusively for plus size. I ended up starting CurvyCo because I wanted to create a place where women could easily access fashion that made them feel proud and confident about their bodies, at affordable prices.
What do you hope to provide through your business? What purpose does CurvyCo serve for plus size women?
I hope CurvyCo can become the go-to place for curvy women to buy and sell plus size clothing. I believe curvy women deserve to have a shopping experience tailored to their needs – for example, each item includes a fit description, and many of our sellers also model their own clothing and include body shape information. My hope is that when people think of CurvyCo, they think of an amazing shopping experience made just for them, and I think the care and love we put into the website shows that.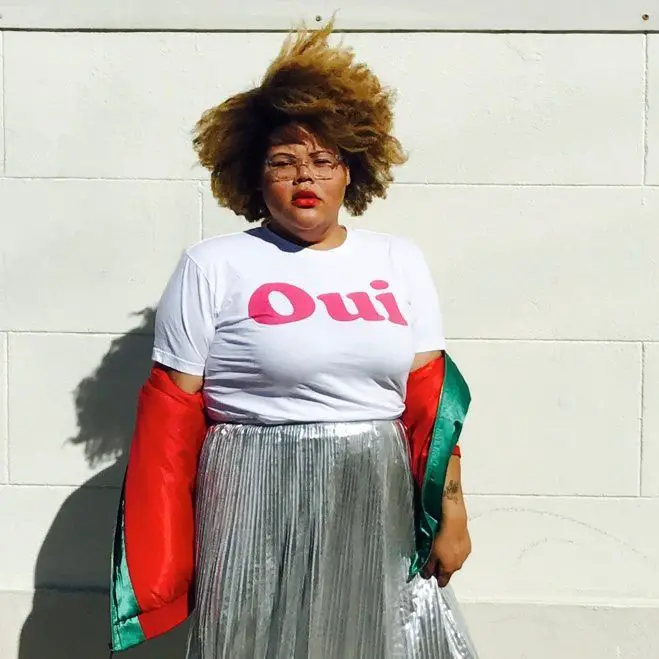 Tell me about you – the founder. What inspires you?
I'm Karine, the founder of CurvyCo. I am inspired by women who uplift each other to feel beautiful and confident in their bodies. We recently had our first CurvyCo Launch Party in St. Louis and it was just magical seeing the friendships and community that formed. I can't wait to host many more CurvyCo meetups and spread our mission of body positivity through sustainable fashion.
Anything else you want to add?
I truly make an effort to take the time to get to know every single curvy girl customer and get feedback about how to make the shopping experience on CurvyCo perfect. If you have feedback for us, please email me at [email protected]. Also, follow us on Facebook and Instagram!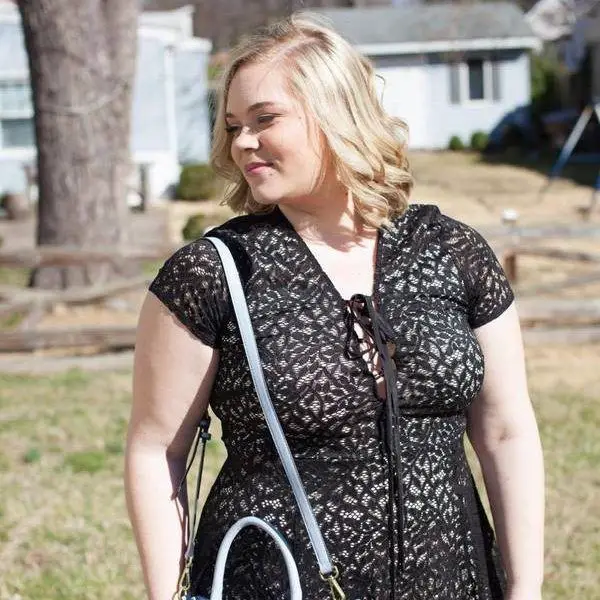 Ready to start buying and/or selling on CurvyCo? Check out the site and tell us what you think!
CurvyCo is exciting right? We at The Curvy Fashionista are all about options, so another place to find plus size fashion has gotta be good! CurvyCo's closet is well organized by brand and size to help you find something special to add to your closet! Or, if you want to make some cash for your upcoming fall wardrobe, it's super easy to make room in your closet by selling your old favorites on CurvyCo.