We're giving our lips a makeover this summer and showing them off in bold colors. While neutral lips are always in style, sometimes you need a little razzle-dazzle and bold lipsticks can do just that.
Lip colors are the easiest thing to experiment with when you want to shake up your makeup look. Wearing bold lipsticks takes a certain level of confidence and we know you can pull it off with the right shade selection.
So what color lip will you get bold with? Take a look below, to see a few of our faves!
we're giving you 20 bold lipsticks that will make your lips pop! 
PINKS:
Pink lip shades are super feminine and very fun to wear. Whether you rock a cool bubblegum pink or a hot fuschia shade, there's sure to be one to suit your fancy. These are some pink bold lipsticks we think you'll like. 
ColourPop Lux Blur Lipstick- Superbloom– $8 Get your pink on with this highly pigmented matte lip from Colourpop. Superbloom is a vibrant pink/red shade that can be built up for intensity.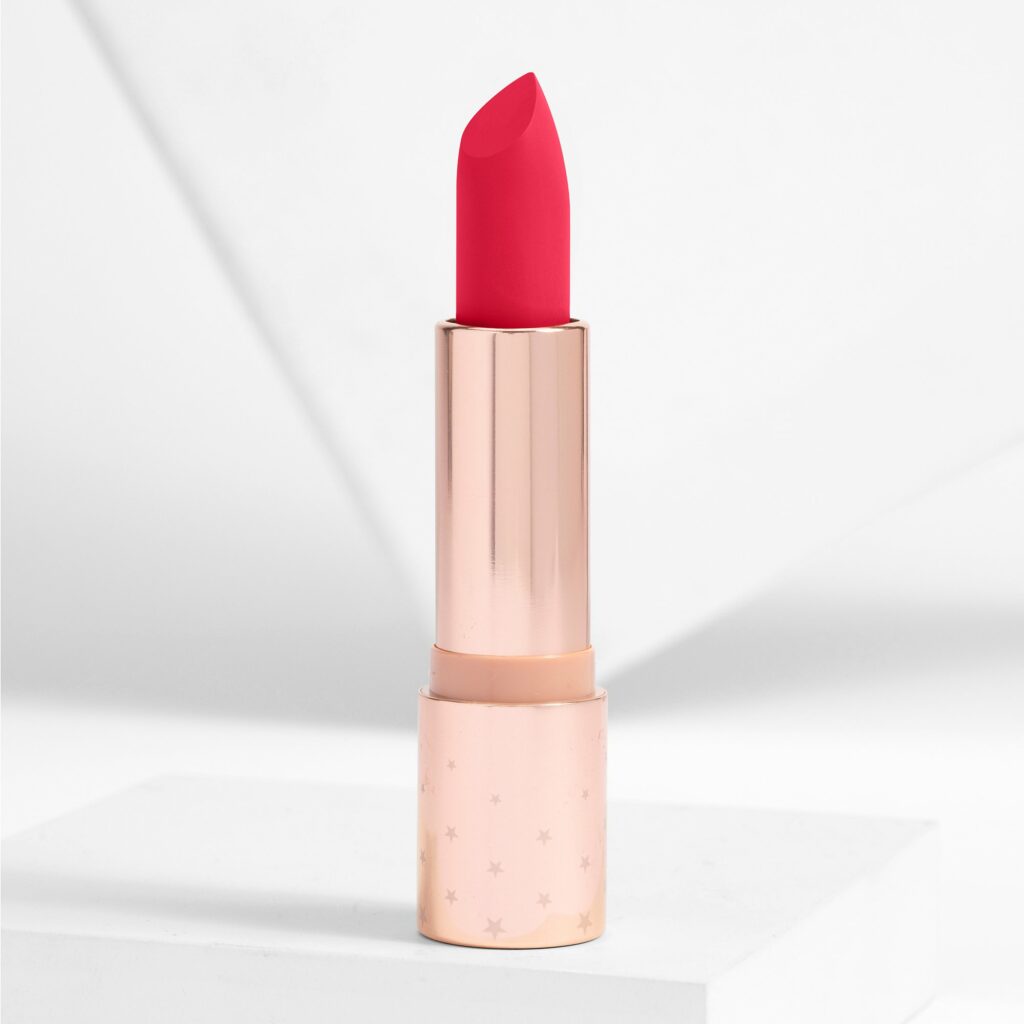 UOMA Beauty BADASS ICON Matte Lipstick Whitney– $24- Make a statement with this hot coral pink from UOMA. The shade Whitney is from the Bad ass Icon collection. Shop this at Ulta online.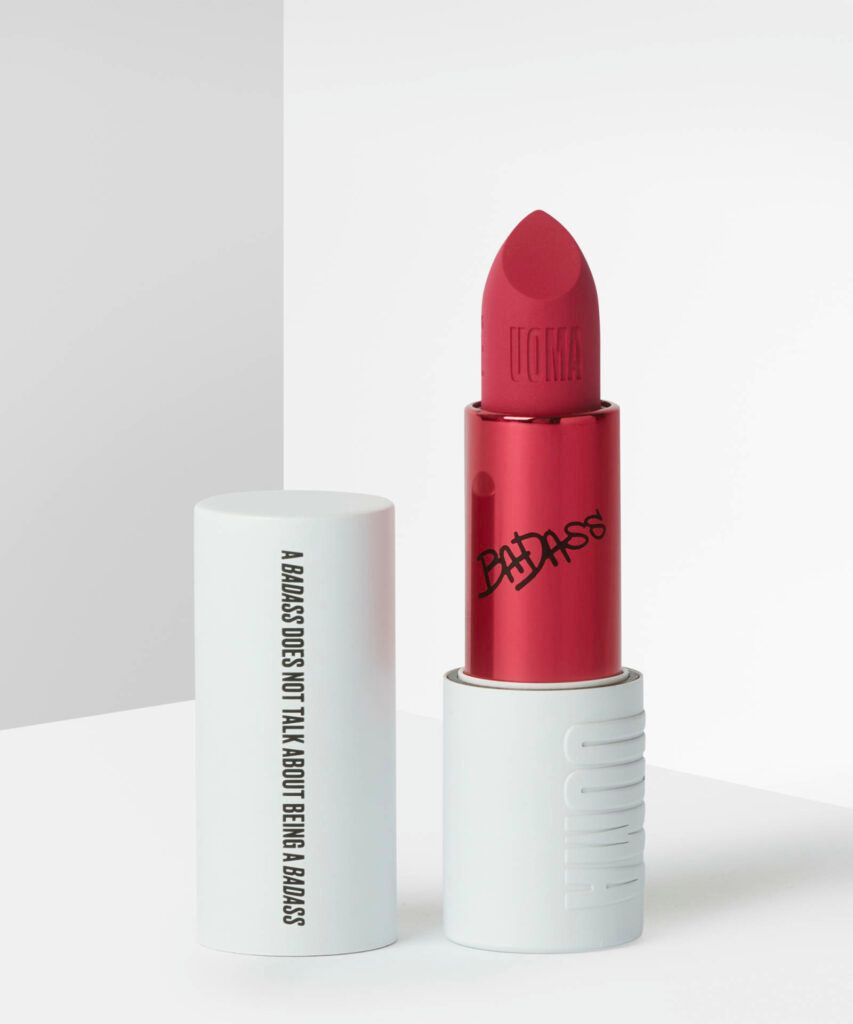 Sephora Collection Rouge Lacquer Lipstick- Love Wins– $14-Stay fierce with this magenta pink lipstick from the Sephora Collection. Though this lipstick gives shine, the lacquer finish gives you all day long wear.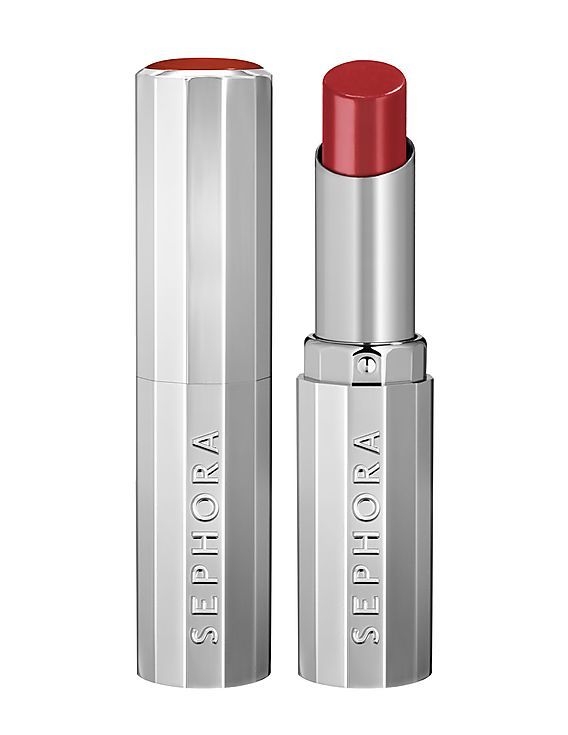 Maybelline SuperStay Matte Ink Liquid Lipstick Romantic– $9.99- Have some fun with this rich pink matte liquid lip in the shade Romantic. This lip stays on all day with up to 16 hours of wear.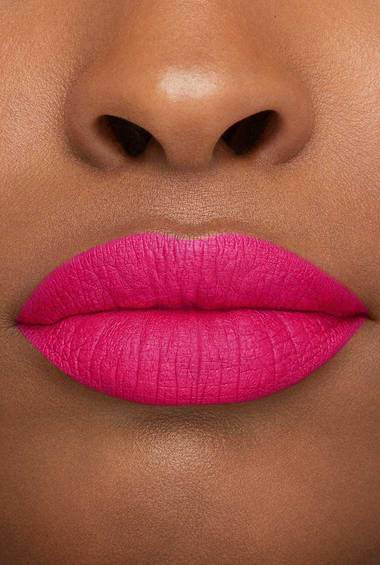 Too Faced Melted Matte Liquid Lipstick- It's Happening– It's Happening $22- Show them how it's done with this matte, bright magenta from Too Faced. The Melted Matte lipstick is an ultra matte formula with intense color payoff.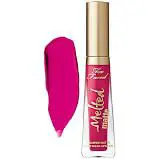 PURPLES
It takes a certain boldness to pull off a purple lip. Purple lipstick is a statement, whether it's a  wearing a neon purple or a cool lavender, when you wear it, you have to own it. Check out some of the purple shades of bold lipsticks we've picked as our favorites: 
MAC Cosmetics Matte Lipstick-Heroine– $19 MAC Heroine is a bright purple lipstick with a matte finish. The vibrancy of this purple will have you turning heads all day long.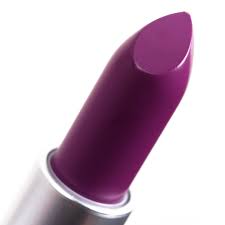 NYX Shout out Loud Sating Lipstick-Emotion– Emotion- $8.50- Stand out from the crowd with the Shout out Loud lipstick from NYX. This purple shade is a super vibrant satin finish and delivers up to 4 hours of hydration.

The Lip Bar Liquid Matte Lipstick-Prima Donna– $13- Bring the drama with the purple shade Prima Donna from The Lip Bar. This liquid lipstick goes on like a gloss but dries down matte without drying your lips. You can get this at Target or directly from the TLB website.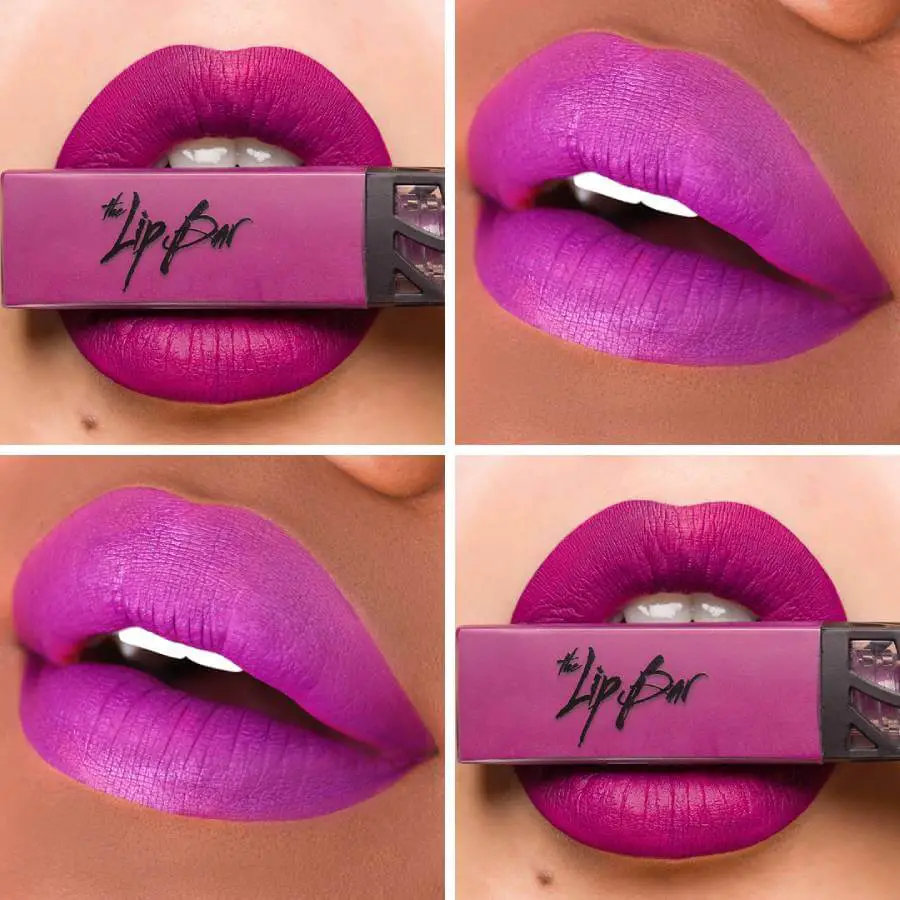 Coloured Raine Liquid Lipstick-Bodacious– $17-Make a statement in this bright purple lip from Coloured Raine. The liquid lipstick won't budge so you can stay fierce all throughout the day.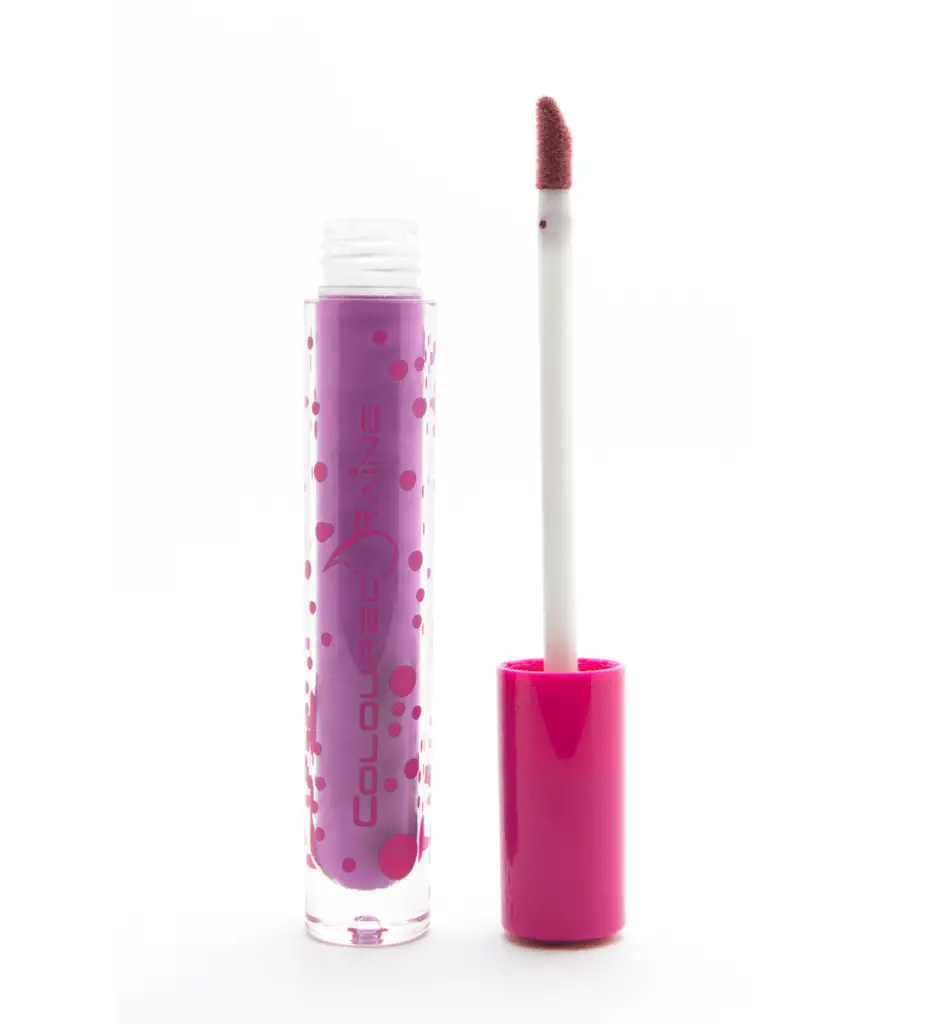 Makeup For Ever Rouge Artist Lipstick-Dashing Plum– $23- A sexy and sophisticated orchid shade, the Rouge Artist lipstick from MUFE is ultra pigmented. This is a satin finish lippie that gives up to 24 hrs of hydration.
ORANGES:
Orange and coral lipstick shades just scream summer. Orange is such a fun color to experiment with and these bold lipsticks that we've picked are sure to get you out of your comfort zone. 
Fenty Mattemoisselle Plush Matte Lipstick Saw-C-$14
This fun shade from Fenty is a bright and bold tangerine. The plush matte formula gives you a comfortable wear with lip color that lasts for hours.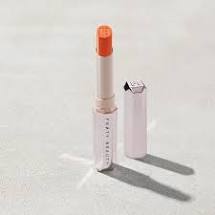 Dose of Colors- Nyma Tang Coral Lip Set $49 Dose of Colors paired with Influencer Nyma Tang to create a lip bundle. The Coral Set is a vibrant orange liquid lipstick, lip liner, lip gloss and cream lipstick. Mix and match the products for a perfect orange look.
Urban Decay Vice Lipstick- Elote– $19– This coral shade from Urban Decay is vegan formula with high color payoff. You're sure to be noticed with this bright orange lip.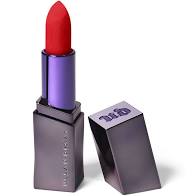 Rouge Dior Ultra Rouge Lipstick- Ultra Mad– $38 This Dior lipstick is an award winner for a reason. This bold orange shade gives you saturated color payoff and wears for up to 12 hours.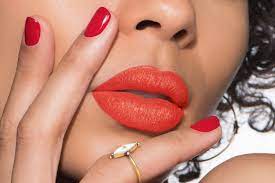 Milk Makeup Matte Lipstick- Name Drop $24 This warm orange shade from Milk Makeup gives sunset on the beach vibes. This is a matte formula but has shea butter for extra hydration.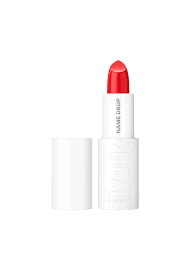 REDS
While red is a classic shade for lip colors, a bright red takes the classic to the next level. These bright and bold lipsticks in red shades are sure to make you the star of the show. 
NARS Iconic Lipstick- Bad Reputation $26 You'll be looking sweet in this bright strawberry red from NARS. This color is sure to please with its long lasting wear and hydrating formula.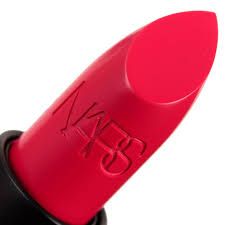 Milani Color Statement Matte Lipstick Passion– $5.99-Milani gave us a striking red shade that is perfect for a hot night on the town. This matte formula is infused with vitamins A & C to keep your lips hydrated while you wear it.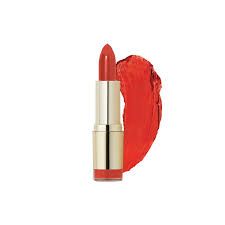 PAT McGRATH MatteTrance Lipstick –Obsessed! $38- Mother Pat didn't come to play with this bright red/orange lipstick. The luxurious matte formula is highly pigmented and soft enough for all day wear.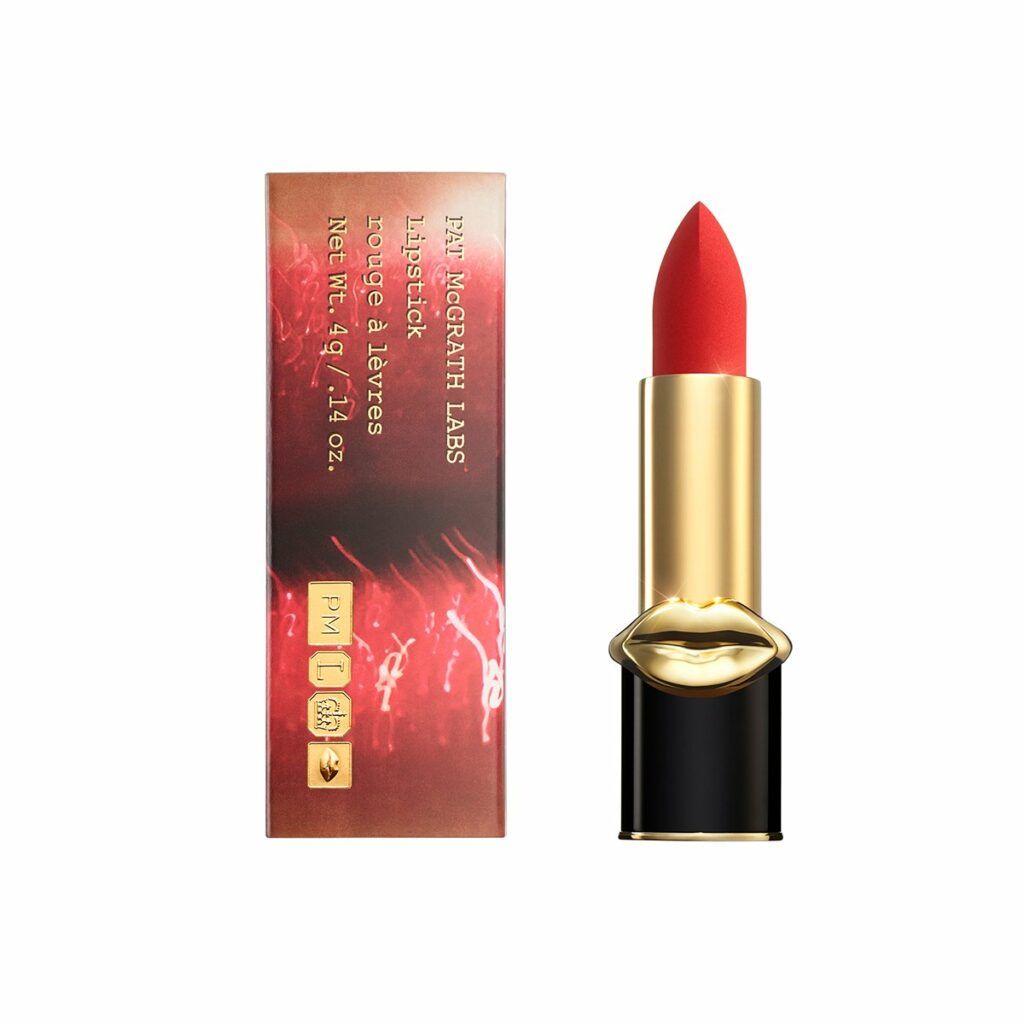 MAC Cosmetics-Lady Danger– $19- MAC Cosmetics makes the list once again with the classic vivid coral red. Lady Danger is not for the faint of heart, this color should be worn with confidence.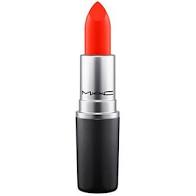 Smashbox Always On Matte Liquid Lipstick-Thrill Seeker– $24- Get ready to break some hearts when wearing Thrill Seeker from Smashbox. This liquid matte lipstick is not only highly pigmented but it is infused with oils like apricot and jojoba for extra hydration.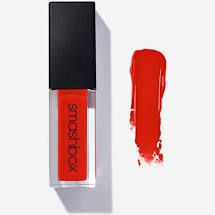 Since bold lipsticks tend to be very saturated, here are some tips to applying them as well as removing them.
First, make sure your lips are exfoliated. You can make an at home sugar scrub with brown sugar and Vaseline.
Apply a good base: Take some of your face powder or foundation and dab it lightly over your lips. This evens out the tone of your lips
Use a lip liner: If you don't have a lip liner the same shade as your lipstick, a neutral liner will work just fine. Lining your lips will help prevent the lipstick from feathering.
Apply one coat of your lippie, blot your lips then reapply. This gives the color staying power.
We hope we've inspired you to experiment and have some fun with bold lipsticks this summer.
Leave a comment and let us know which one you'd like to try or what your favorite bold lippie is.