It's undeniable that there is a rise in the world of fashion for men of size. Due to the rise in big and tall fashion, in plus male fashion, retailers now more than ever extend their sizes. Men of size finally have some more fashionable options. Due to the work of plus/curvy women, advocating for women of size and body positivity the door has been kicked wide open for the Big & Tall industry. And the Shaquille O'Neal XLG x JCPenney only adds to the mix
On September 13, NBA champion Shaquille O'Neal adds another notch in his entrepreneur portfolio. Shaq will be launching a clothing line that caters specifically to big and tall men that will be sold exclusively at JCPenney. Shaquille O'Neal making a big and tall line definitely fits because Shaq is synonymous with big and tall.
There aren't many people in the world bigger than Shaquille O'Neal. This collaboration makes perfect sense.
When I was invited to preview the new clothing, I was too excited. But, I had to ask, "Why is Shaq making suits?"
The Launch of Shaquille O'Neal XLG x JCPenney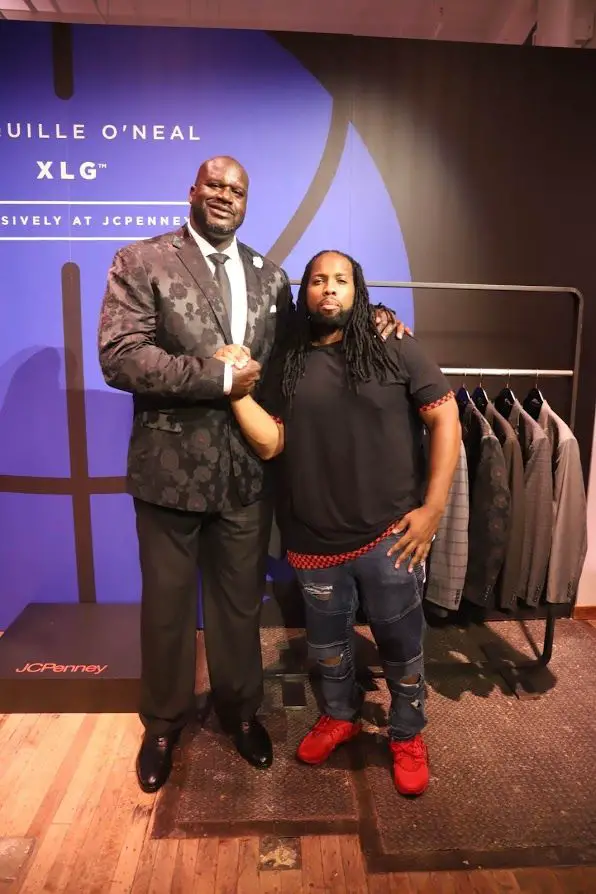 At the event it made sense. I had a ball. It was fun to see some familiar faces and meet new ones.  The food was good too. The specialty drink the "XLG" was amazing. I had two, but I lost count afterward.
Don't Judge Me.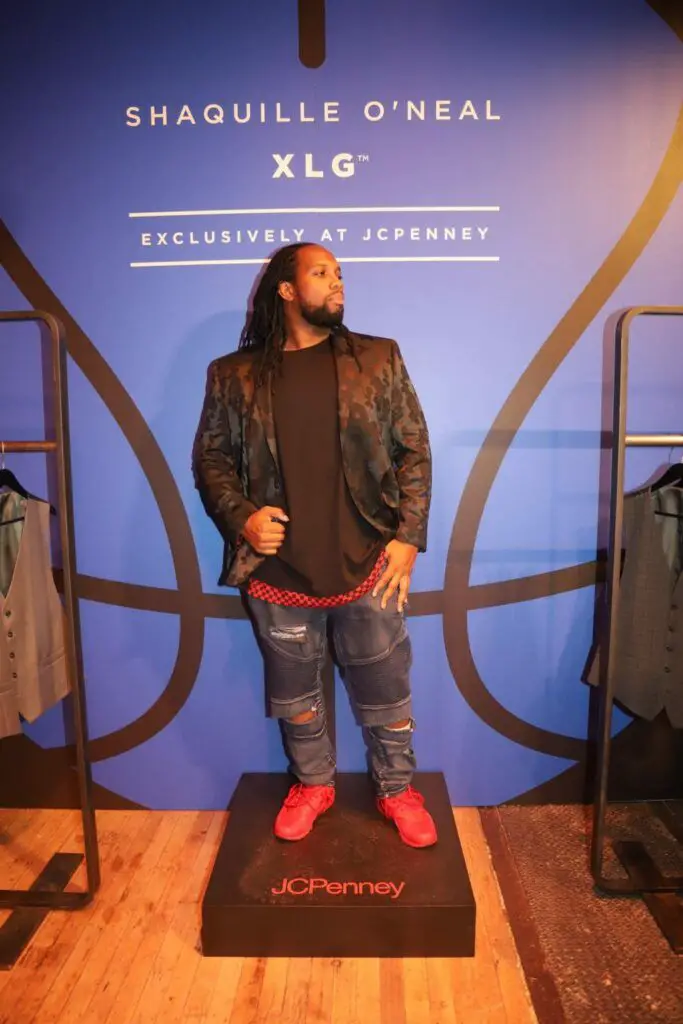 The clothes and the suits were quality. (Yes, I touched the clothes myself. I turned into a detective.) I was impressed! The suits had distinct patterns and colors that I definitely envisioned myself in a few of the items.
I thought to myself: How much will all of this cost me? As a blogger/influencer for fashion for men of size, I am absolutely aware that some price points are extremely high! It's as if big and tall/plus men are being taken advantage of. (I am sure that many of my curvy/plus women can agree that some prices are higher than the prices of clothing for smaller women. But, that's a different subject.)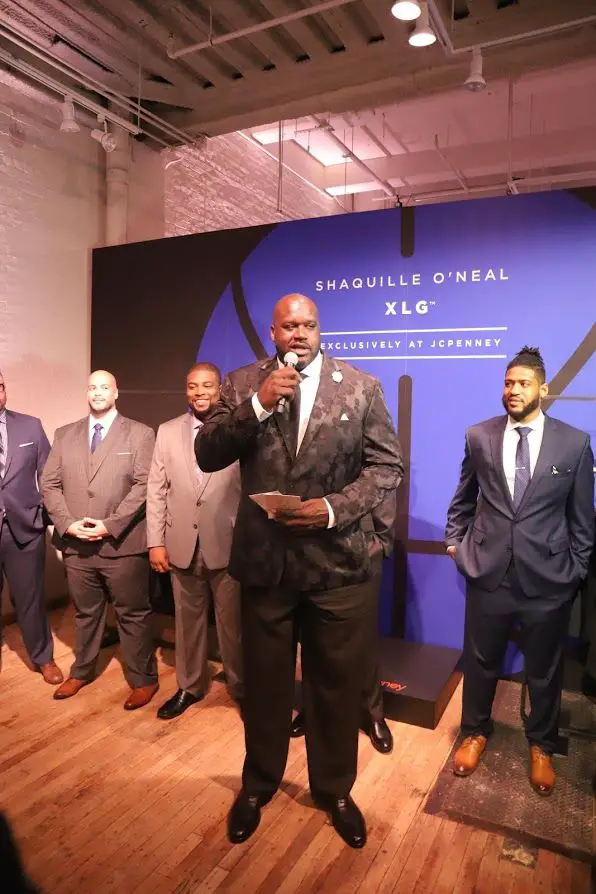 But the most expensive suit in the Shaq collection is $300.00.
Finally, that someone that understands the struggle of trying to find the balance between being fashionable and being frugal. This speaks for us! The suits make a great birthday/holiday gift for that special big guy in your life.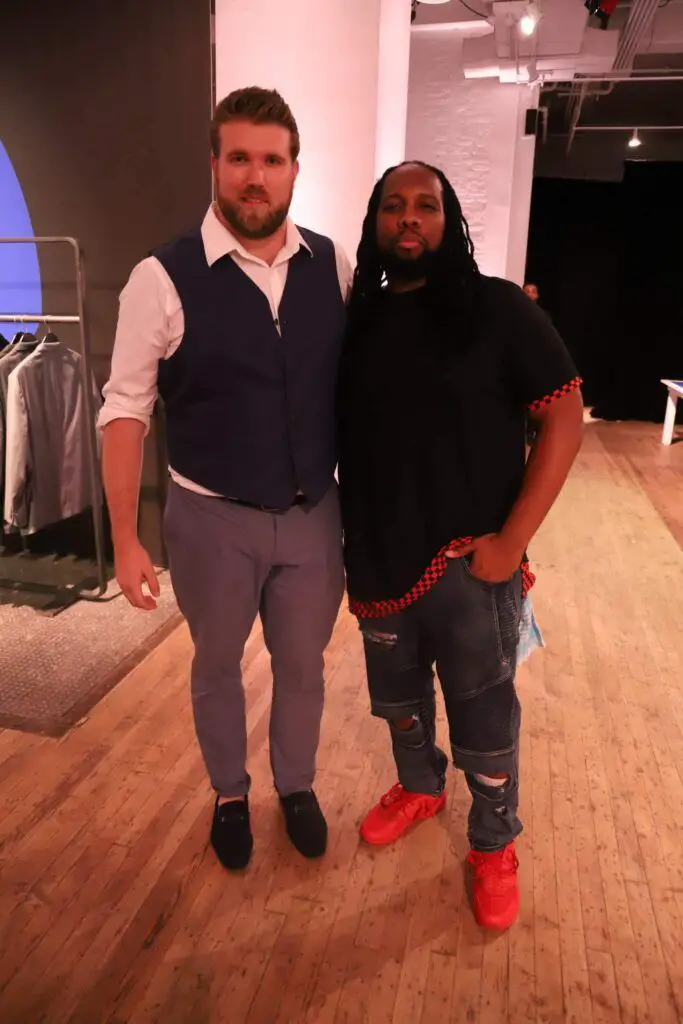 September 13th, You can shop the full Shaquille O'Neal XLG at JCPenney Collection at JCPenney.com
What do you think of the looks? Will the overall product be different because it's designed by someone who is big and tall?
Let us know your thoughts and what you would like to see more of in terms of fashion for men of size.
I am Kavah King of The Gentlemen's Curb a lifestyle blog where fashion meets fitness in a BIG way.