Shopping for fuller figures is hard regardless of whether you're looking for men's, women's, or gender-neutral clothing. Shopping for more feminine presenting clothes is generally much easier than shopping for more masculine-presenting clothing. But no worries! We've got some fresh picks for the big and tall folks this summer.
I have to admit, there have been more than a few new brands, collections, and designers out there giving the Big and Tall shopper something fresh to rock this summer… so we thought to share a few of our favorite finds!
Check out these picks and start adding to your virtual shopping carts!
15 Summer Must-Haves For The Big And Tall Man
Come on fellas and show us some of that thigh meat! Ha! No but really, it's hot outside and because of that, rocking some shorts is pretty necessary. Whether you're into short shorts or classic long length, these finds have got you covered, literally.
Similar to the shorts, you have more casual options or fun and playful picks. I'm really into bright colors and tropical prints this summer, so I've made sure to include a few of those for sure.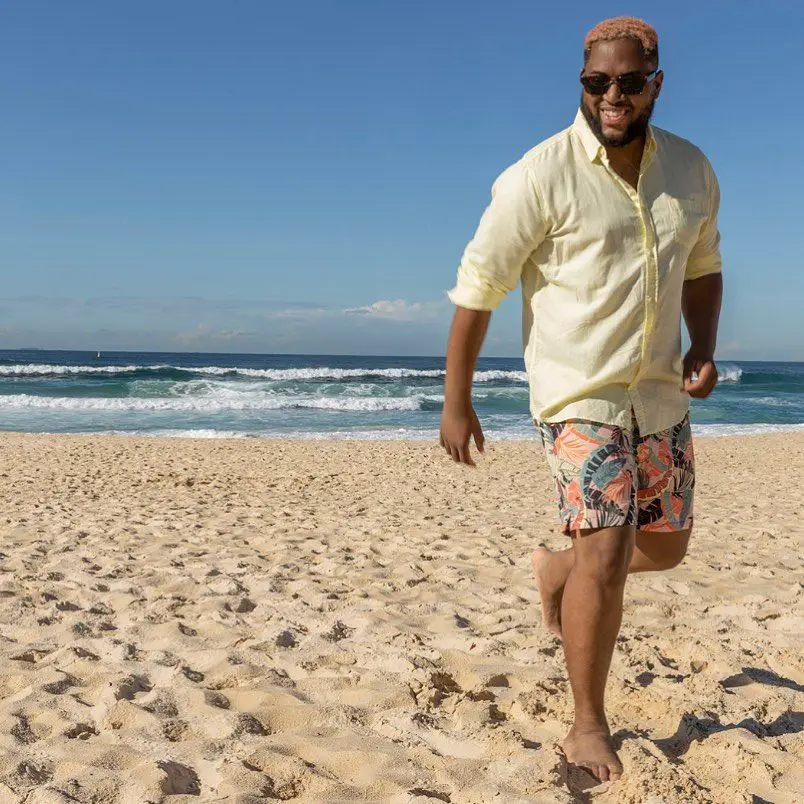 What trends are you into this summer?
Will you be rocking any tropical prints or bold colors?
Also, where are your go-to shopping sources for big & tall sizes? Let me know in the comments!