Plus size fashion: No longer a fleeting dream or empty rack or shelf. The plus size community we knew ten, heck five years ago has grown by leaps and bounds! I mean, you cannot go a day reading the news, scouring through your news feed, or emails that plus size fashion is not there!
We have industry leaders, designers, and businesses taking note!
We are now in a space of interesting change, conversation, and challenges to the status quo and while this is happening, I wanted to share with you a few thoughts, observations that are happening that have been percolating in my mind!
SO read with me for a second as I share with you, a few truths about plus size fashion…
Five Truths about Plus Size Fashion
1. The Fashion Industry is Paying Attention
They are watching. They are observing, and while a few are scared, don't care about the plus size woman, or are just ignorant to this industry, they are paying attention.
Mainstream magazines have added columns, more straight sized designers are delving into the plus scene, and others are recognizing that the plus size industry is a viable and growing segment of retail that boasts 17 billion dollars.
AND, while they are paying attention, I am going to keep serving up my thoughts (and yours), opinions, ideas, and solutions for them to play as well.
I mean hey, at the end of the day, it is all about the dollar. Right?
2. We Have FASHIONABLE OPTIONS
Not just black or more black, but myriad options here.
Yes, we could do with more and more variety, but dammit, there are so many more plus size designers and retailers offering us the thing we have been demanding for years.
International brands are taking stake in the US market, both online and off and I am here for all of this.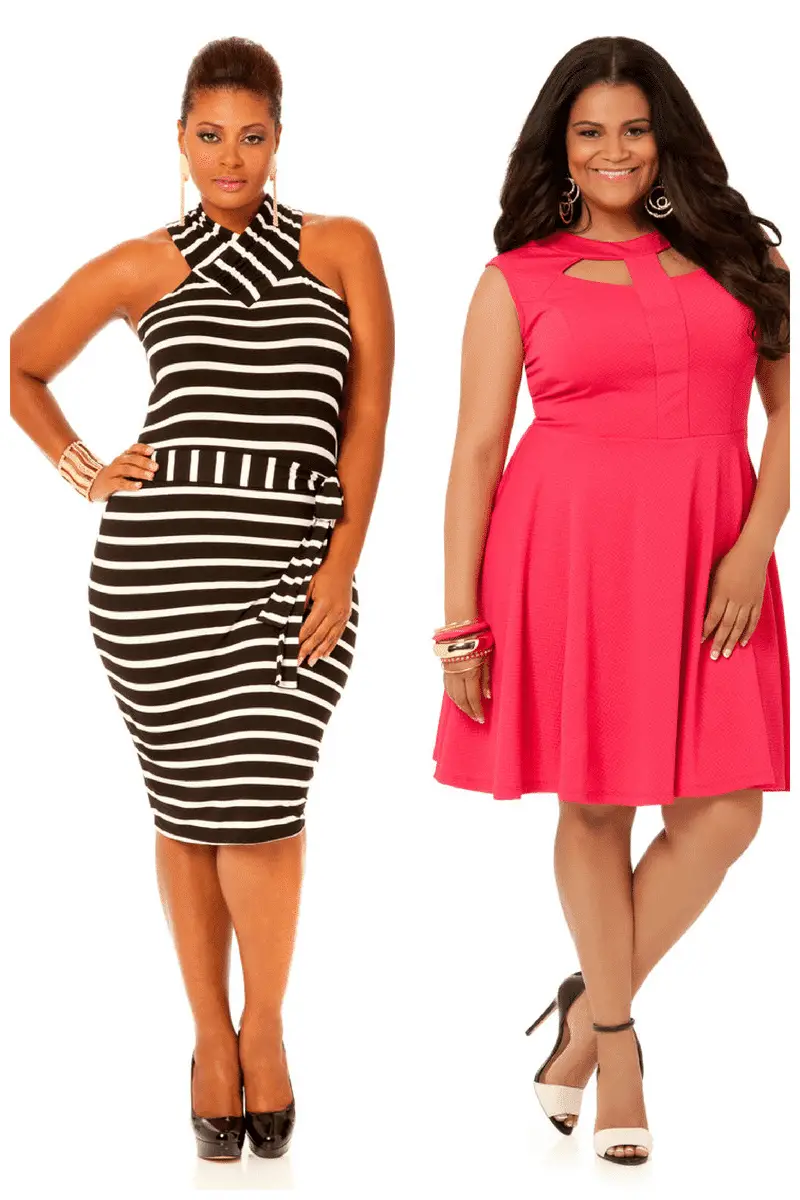 both dresses from Ashley Stewart
Whether you are classic and chic or rock and roll and edgy, there are designers who are giving fashion to you!
With a little research and experimentation, there is something that speaks to you and your style!
3. We Are Not One STYLE Fits ALL
For the longest time, there was only two options in plus size clothing. Muumuus or black. We were only relegated to what was being fed and then social media was invented.
We pushed back and demanded and united with others who style inspired and mirrored ours.
Who the plus size shopper is has evolved and so have the options.
The plus size woman is no longer ONE woman. We are edgy, sophisticated, boho luxe, rock and roll, and conservative.
And on the flip side, to the plus size woman she is learning the varying ranges, segments, and styling options too! I even rocked a video about this.
As we are being exposed to the varying options, our perception of what is fashion is changing as well.
Just stay open and flexible to the trends! You will love it, I BET YOU! Which leads me to…
4. What RULES?
I remember when I first started blogging, there were tons of articles that tried to tell plus size women how to dress.
NOW, I wish someone would.
Seriously. I mean currently you have Linda Kelsey talking out the side of her neck about us living life in our curves, and was taken to task by a few bloggers.
Crop tops, bikinis, horizontal stripes, bold patterns- YES ma'am.
And as you show off in the #TCFStyle hashtag on Instagram, you are living life to it's fullest and I am here for all of it!
And if you are toting the line, I challenge you to get out there and break a "rule" they tried to tell you that your curves couldn't rock… DOUBLE DARE YOU.
Check out these ladies who are…
5. It's All About that Dollar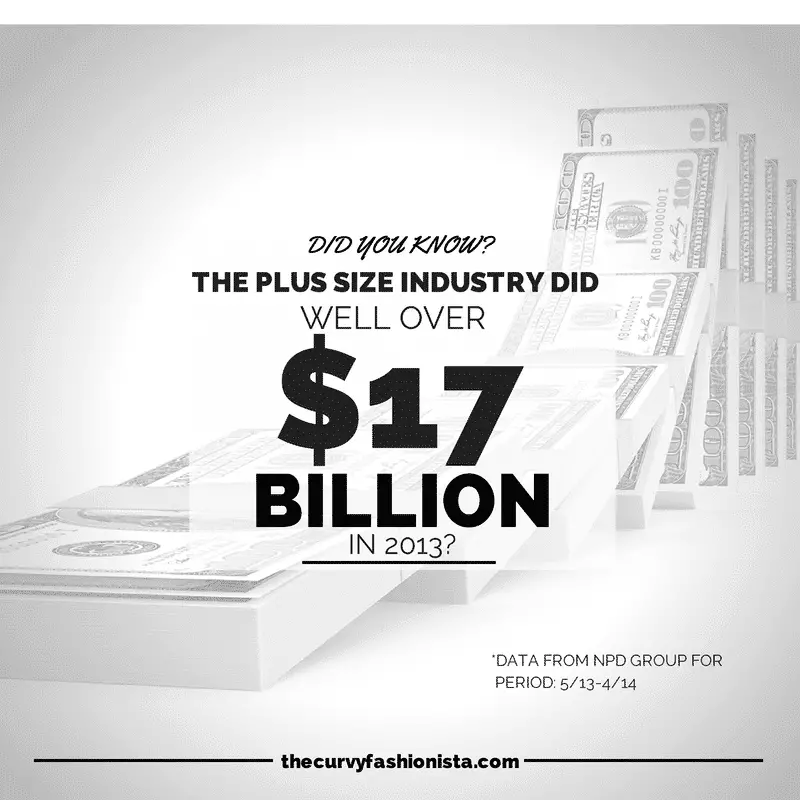 I recently did an article on this. Because at the end of the day, as I said earlier, it is all about the dollar.
In order to produce more of what we want and need in our lives, the mighty dollar speaks!
You see, the plus size industry is a SEVENTEEN BILLION DOLLAR industry and brands are trying to figure out how to take a piece of it.
BUT in order to get their feet wet, they test it out, watch trends, and listen to what we are saying online.
What does this mean for you? If you like something, BUY IT.
If you love a designer, SUPPORT THEM. If you do not like something, SPEAK UP.
YOU matter and your voice DOES advocate for change! I PROMISE.
Do these truths ring for you?
Can you identify?
What would you add to these? I am so sure you have more to add, let's talk about it!