We all know that being a bigger person is a struggle for all genders when it comes to fashion. Just like women's fashion, men's (big & tall) plus fashion has made some major progress. They aren't just one dusty store located at the local mall. You now have options and you don't have to break the bank while doing it.
Don't you love looking great on a budget? Remember, when shopping- break out of your comfort zone, try new things, show off your legs in those short shorts!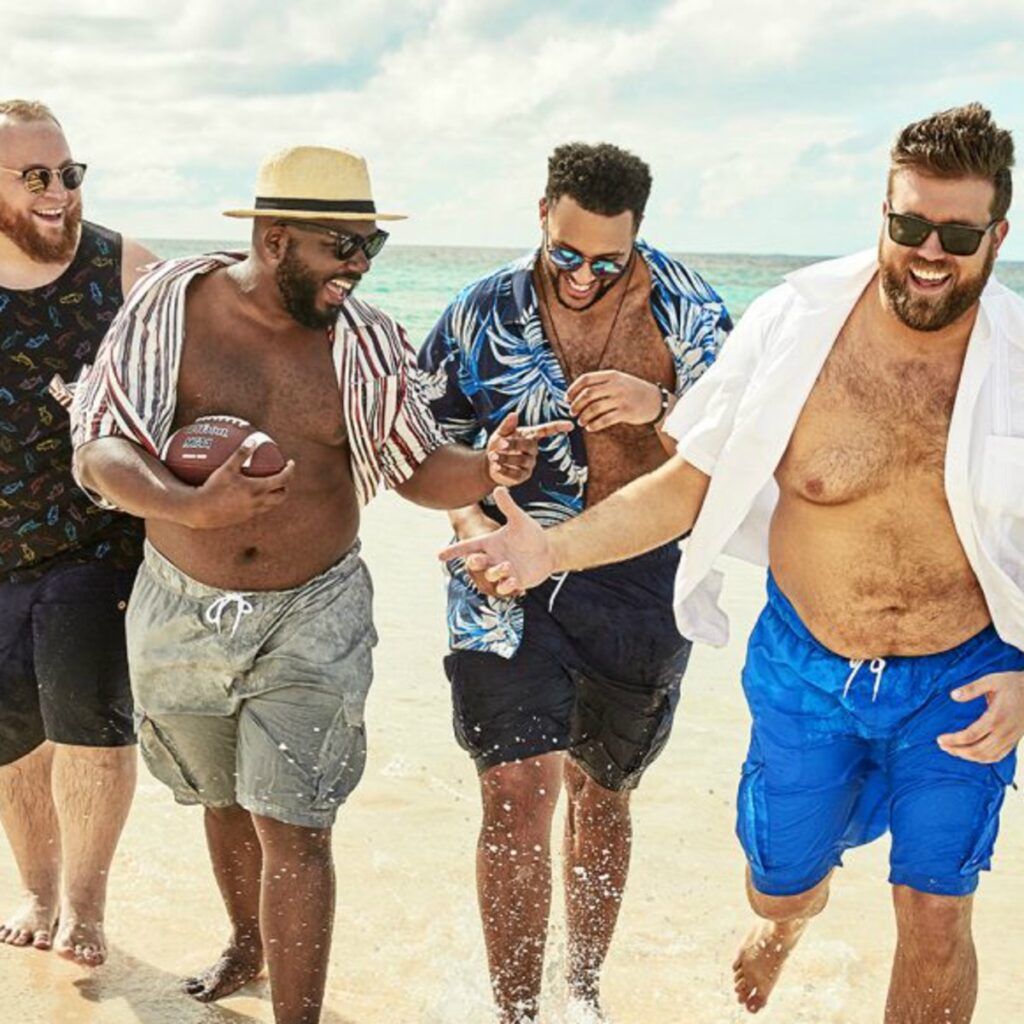 Men's plus size fashion is no longer basic and boring. There are trendy clothes, bright colors, and quality style. You don't have to worry about looking like your fellow big and tall guy. No one wants to walk into a room and see someone else wearing your exact outfit (Eye roll). Now they have you wishing you just stayed home, and that's no fun!
Let's be real in too many cases, it seems that men's plus size options are a bit too costly. The cost of clothes shouldn't hinder your style or how you desire to dress, no matter your budget! We did some to show you some affordable stylish and quality fashion brands. We want to take the thinking out of shopping. Let's make your shopping easier.
Our Go To Brands for Big & Tall Fashion on A Budget
As The Curvy Fashionista editors, we write about stuff we love and we think you'll like too. We often have affiliate partnerships, so we may get a share of the revenue from your purchase.
We hope we took out some of the guess work when shopping as a big and tall man. Shopping shouldn't be a struggle and be a stressful event. Did we miss any inexpensive brands? Let's discuss where you shop and what's your favorite brands. Can't wait to hear from ya'll.
Until then happy shopping!