Hey girl, hey! So recently we have been receiving all kinds of great news with the release of the Spring collections from some of your favorite plus size brands like Beauticurve x Lane Bryant (who's collection went live Today!) and Jibri. Today is no exception! Well we another amazing announcement! We are kinda geeked to share with you the latest spring capsule to check out and shop! Are you familiar with Ban.do? After two years in the making, Ban.do announced their latest capsule collection, loving called "A Collaboration Between Us and You."
Cute right?
Ban.do wanted to bring something special to the community and give us styles that were versatile, adaptable, and looked great on everybody. The result? A 5pc collection that can be enjoyed in sizes XS through a 3x!
"A couple years ago, we decided we wanted to design clothes beyond tees and sweatshirts—styles that were versatile, adaptable, and looked (and felt!) great on everyone. What resulted is something we're extremely proud of: a true collaboration between us and you."
Inside the Ban.do Capsule Collection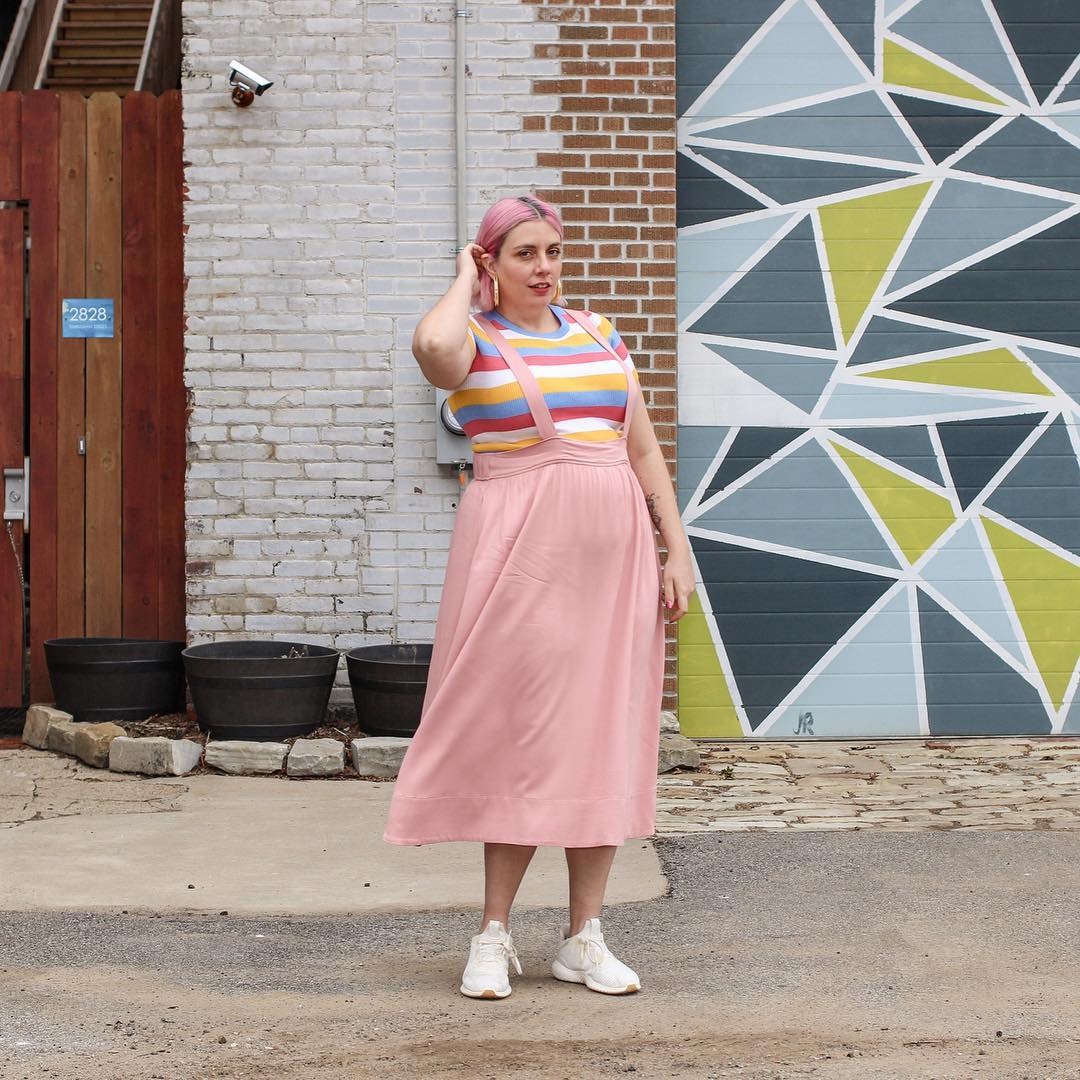 The "flexible fit" collection features two jumpsuits, two pinafore dresses, and one wrap shirt. And Bonus: Everything has pockets! Not only do we get versatile and timeless pieces in this collection, we get pockets! Girl, each piece in the collection can be worn and styled a multitude of ways. Score! This makes life SO much easier for those of us who experience the morning frenzy of getting dressed.
AMIRITE?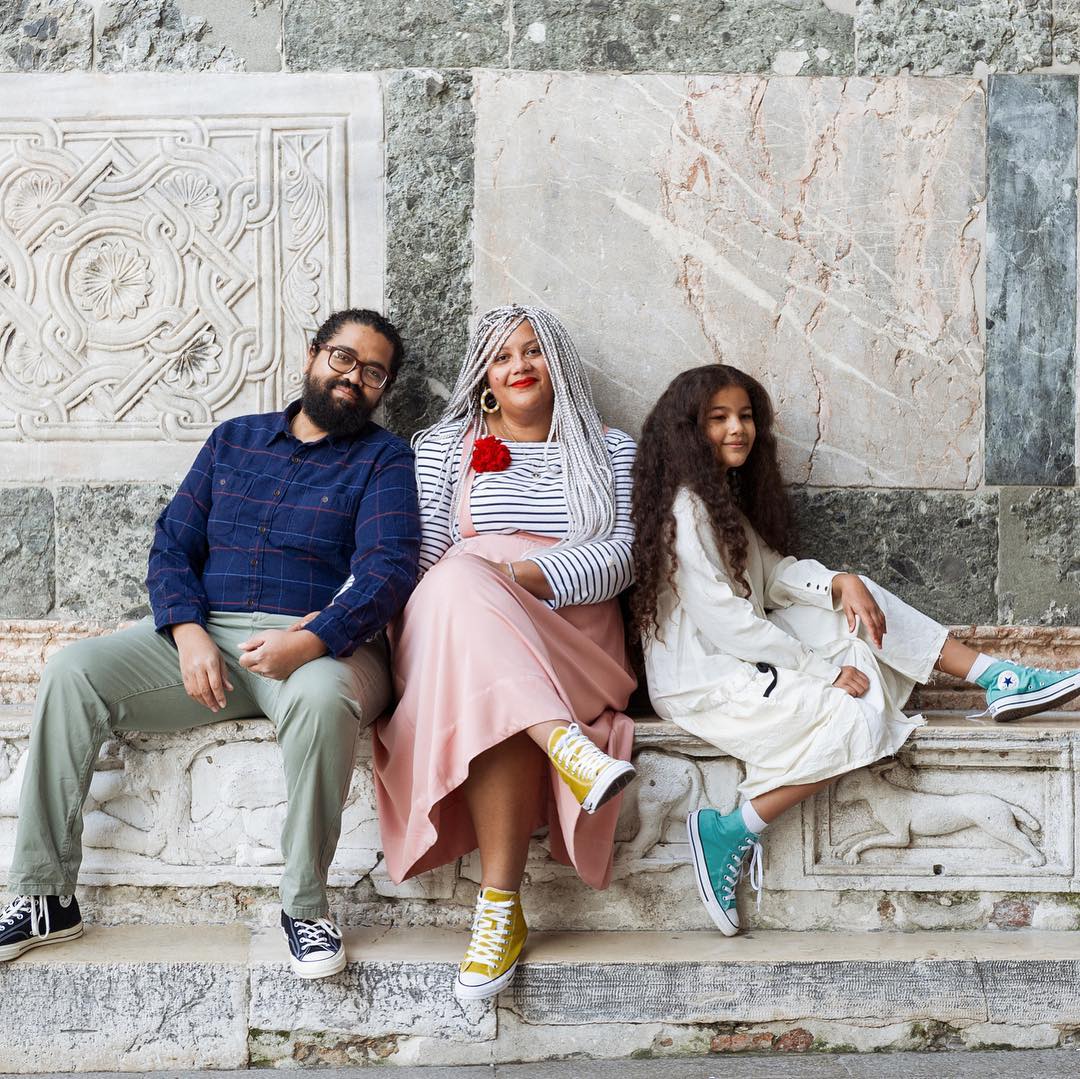 But, let's talk fit… As to way to make sure all of the pieces would fit properly on different body types, Ban.do worked first closely with their community of shoppers. They held fittings with girls in sizes 00 – 24 to gain feedback on what could be tailored and tweaked. Thank you, Ban.do!
The collection is not just a one-time thing either, but was created as part of a long-term effort towards expanding Ban.do's size range. This is something that we so appreciate.
To launch the collection, Ban.do featured a mix of women in the community, activists, influencers, and even some of the brand's own employees: Deja Foxx, Jordan Heltsley, Denisse Benitez, Olivia Muenter, Julia Walck, Jamie Hamilton, and Elizabeth Hall. Who wouldn't love to be a model for the day, right!
Are you familiar with Ban.do?
If you don't no worries… let us explain with a snippet of their mission statement!
"Gone are the days of cool meaning exclusive and elusive. We think it's defined by championing others and supporting individuality. We're consistently teaming up with independent artists and companies to celebrate you and your unique brand of cool."
As we have seen over the past couple of years, there are a lot of straight brands that are venturing into plus size fashion! This includes Nordstrom with the launch of Wayf and
Shop the Collection now, Bando.com!
Us plus size girls are getting more and more fashionable options everyday! Our pocketbooks may be hurting, but we are grinning from ear to ear because of it! So welcome Ban.do! It's good to have you in the plus space.
What do you think about the capsule collection? Which is your favorite piece? Mine? I am crushing on the pink pinafore skirt. I'm thinking of pairing mine with a floral crop top and a block heel strappy sandal. What would you pair that skirt with?
Soooo, I want to know, are you fangirling over the new collection? Let's chat in the comments below!