If living life boldly is on your goal list, then you need to check out the latest arrivals from contemporary plus size designer label, Jibri. The Jibri Spring 2019 collection, featuring Atlanta Model, Devorah Story has just dropped and this collection is giving us all the feels.
Finding more contemporary plus size options (take a read here for a cool breakdown of what contemporary plus size fashion is) has become so much easier. But, as one of the champions of elevated plus size fashion, Jibri has been consistent in pushing the boundaries with plus size style. Always one to deliver drama, sophistication, all while giving us a mood, Jibri's looks are always identifiable, bold, and unapologetic.
Add to the fact that her pieces are handmade in Georgia, you are truly supporting an independent plus size designer whose looks always steal the show. While her work has inspired many, Jasmine Elder always stays true to her style aesthetic.
The Jibri Spring 2019 Collection
Sleek. Bold. Fashion-forward. Unapologetic.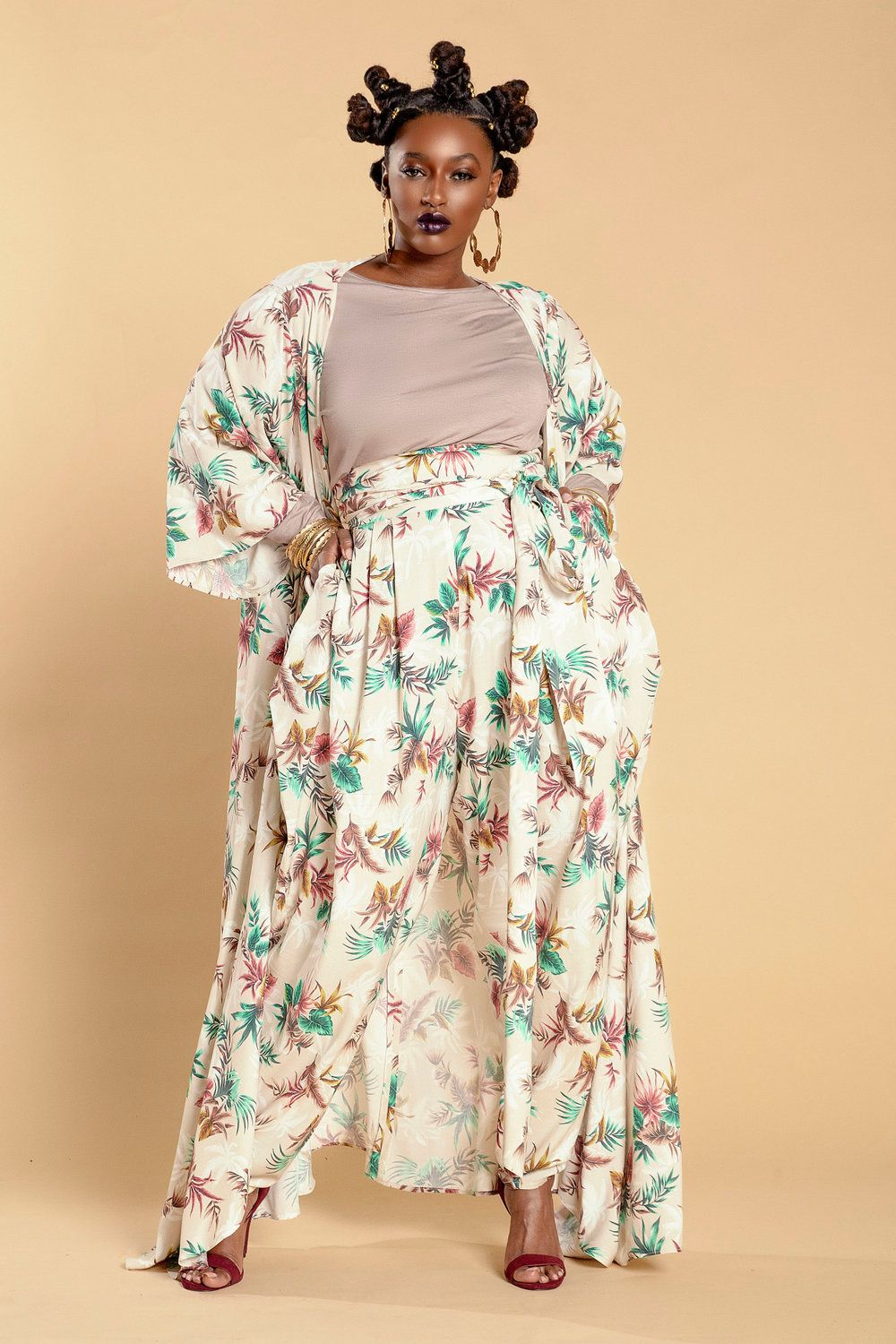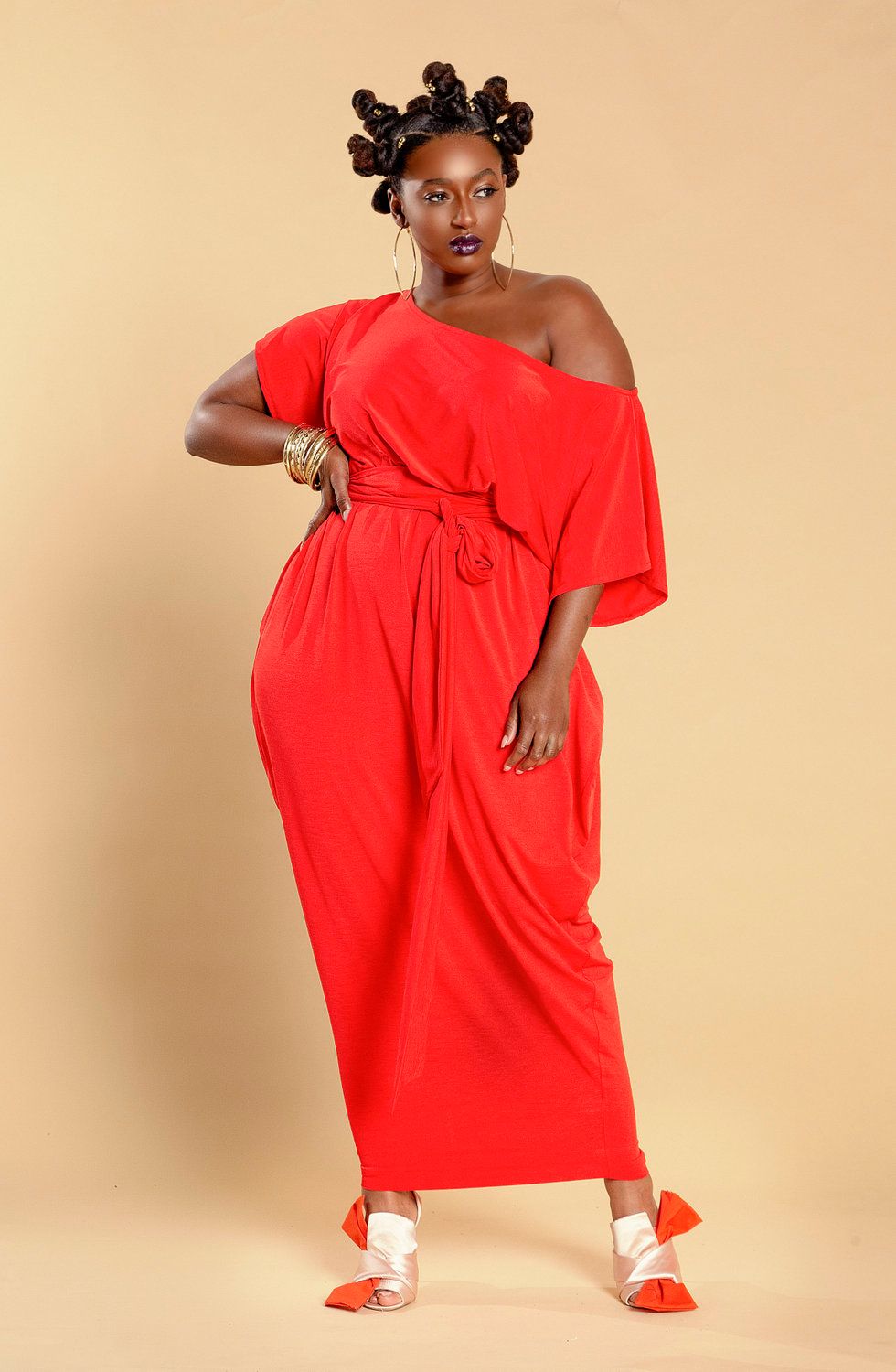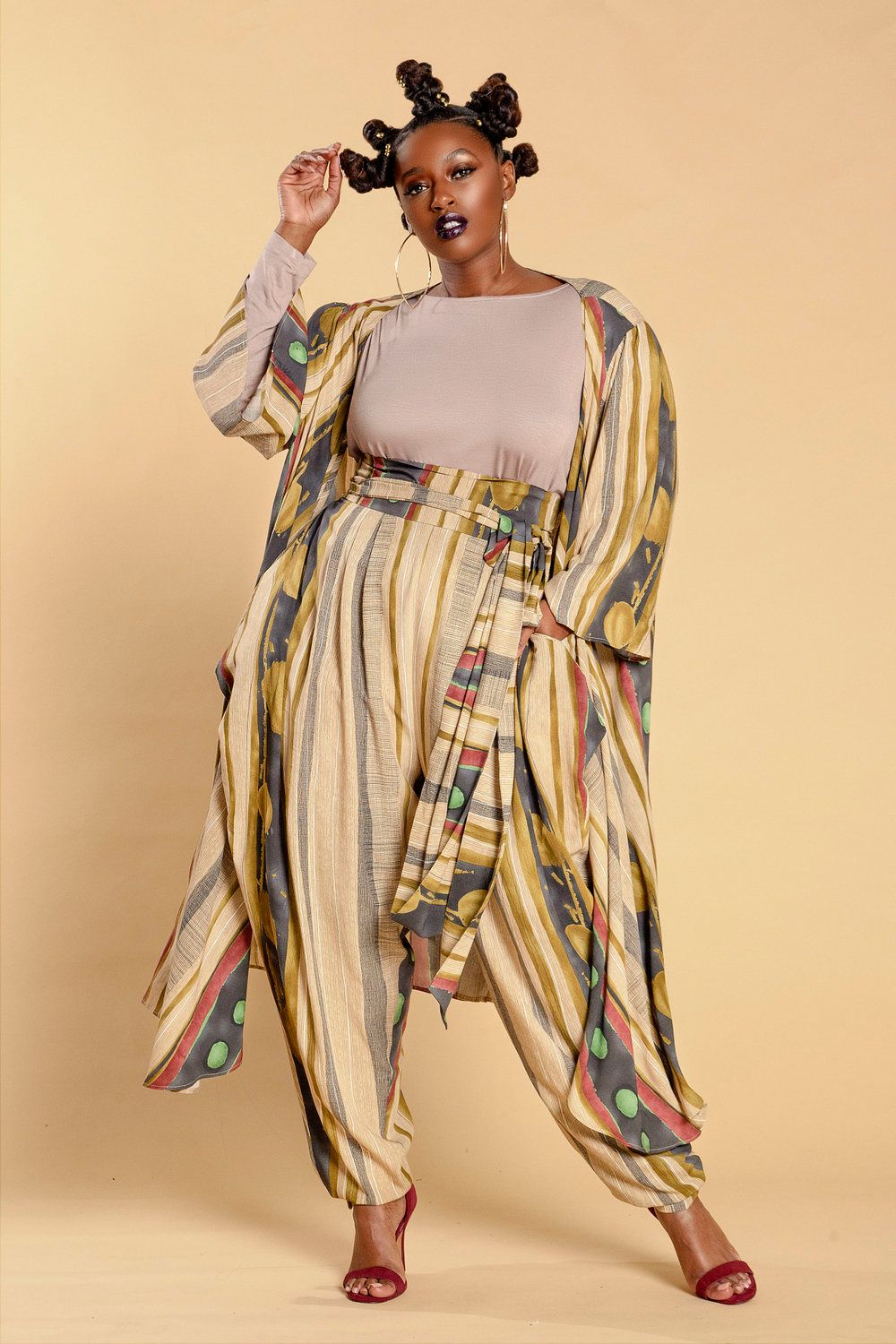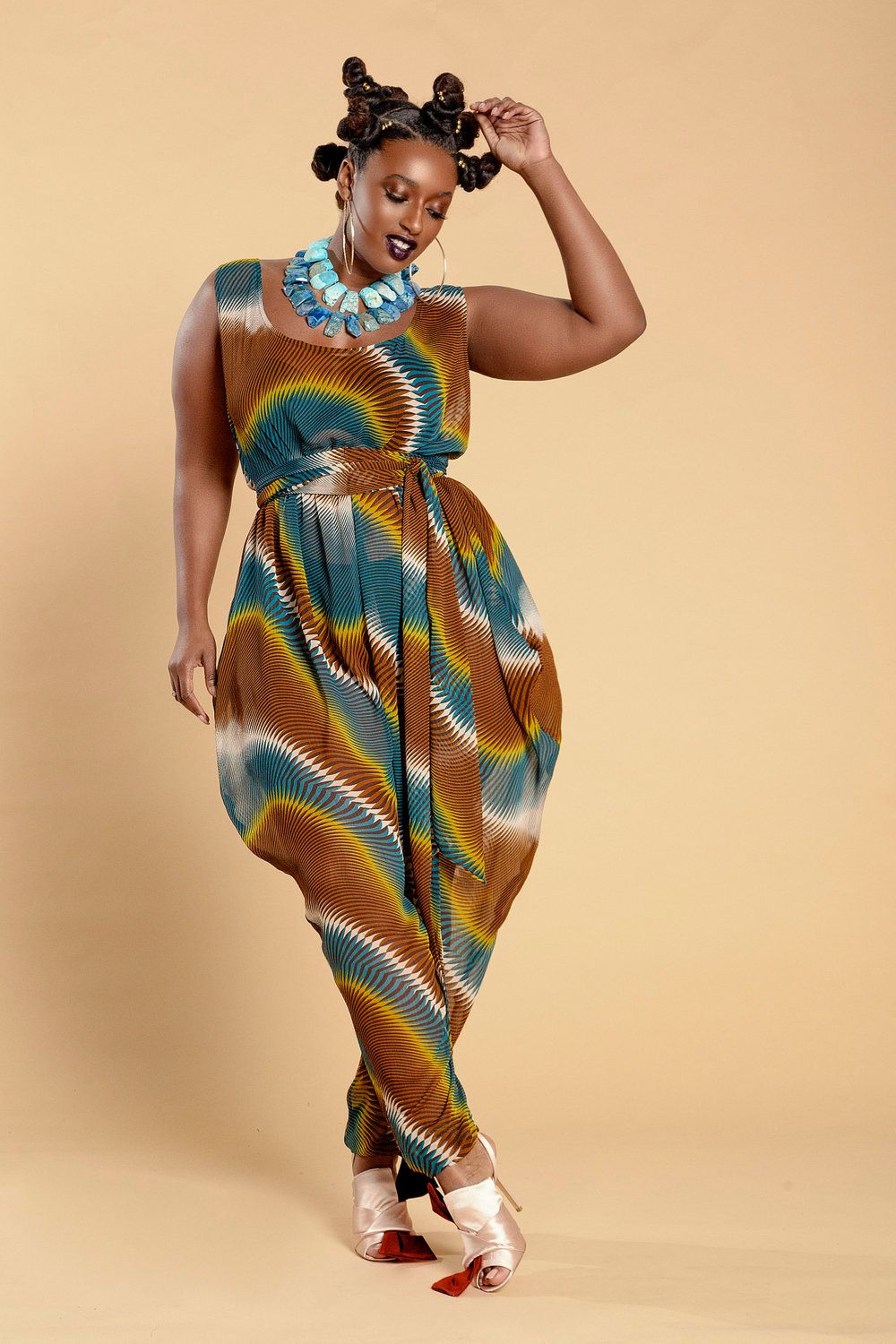 For spring 2019, the Jibri collection gives us warm neutrals, updated patterns to the Jibri signature silhouettes. With the ideal easy to welcome spring, we are introduced to matching sets, sleek and chic maxi dresses, and instant wardrobe classics.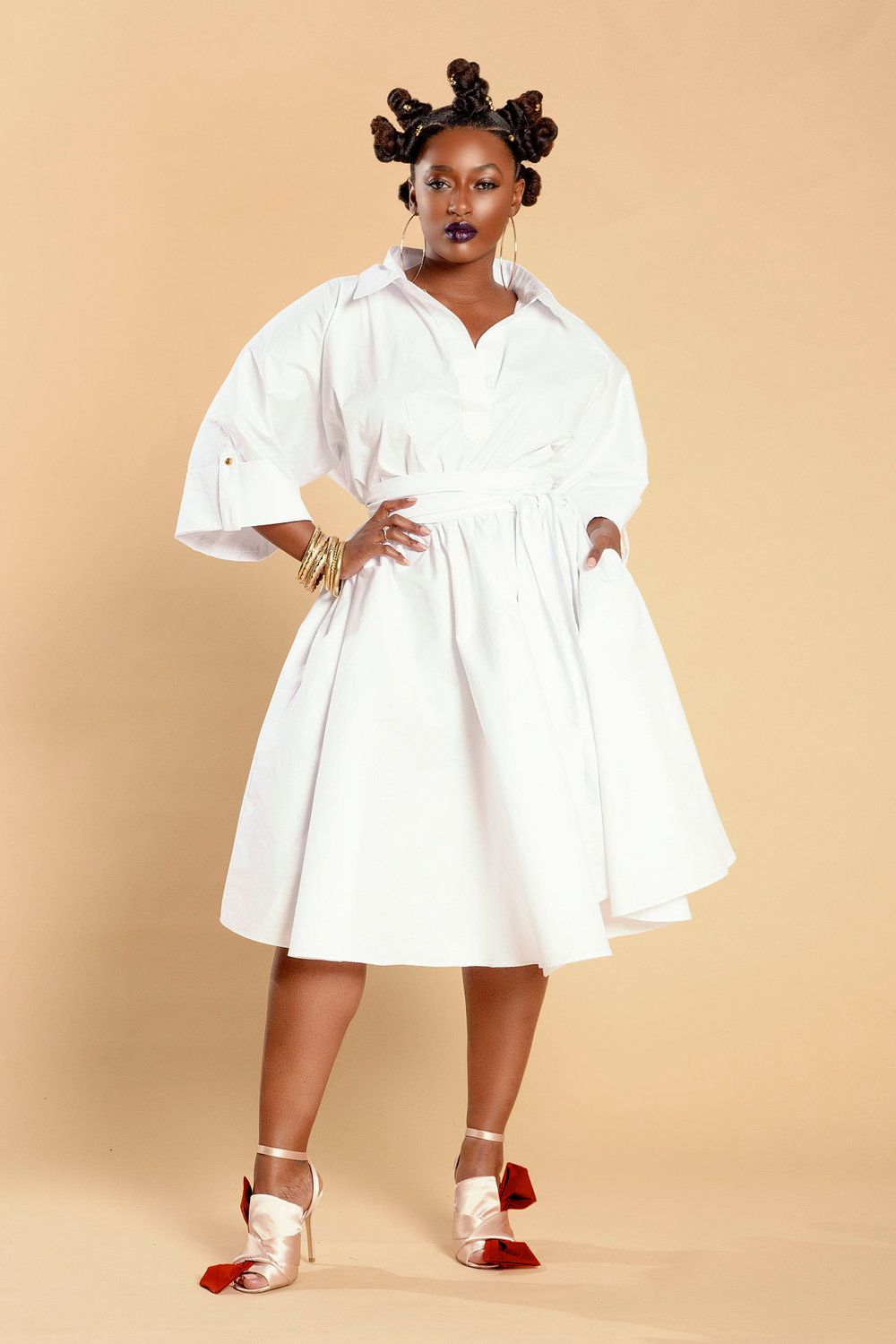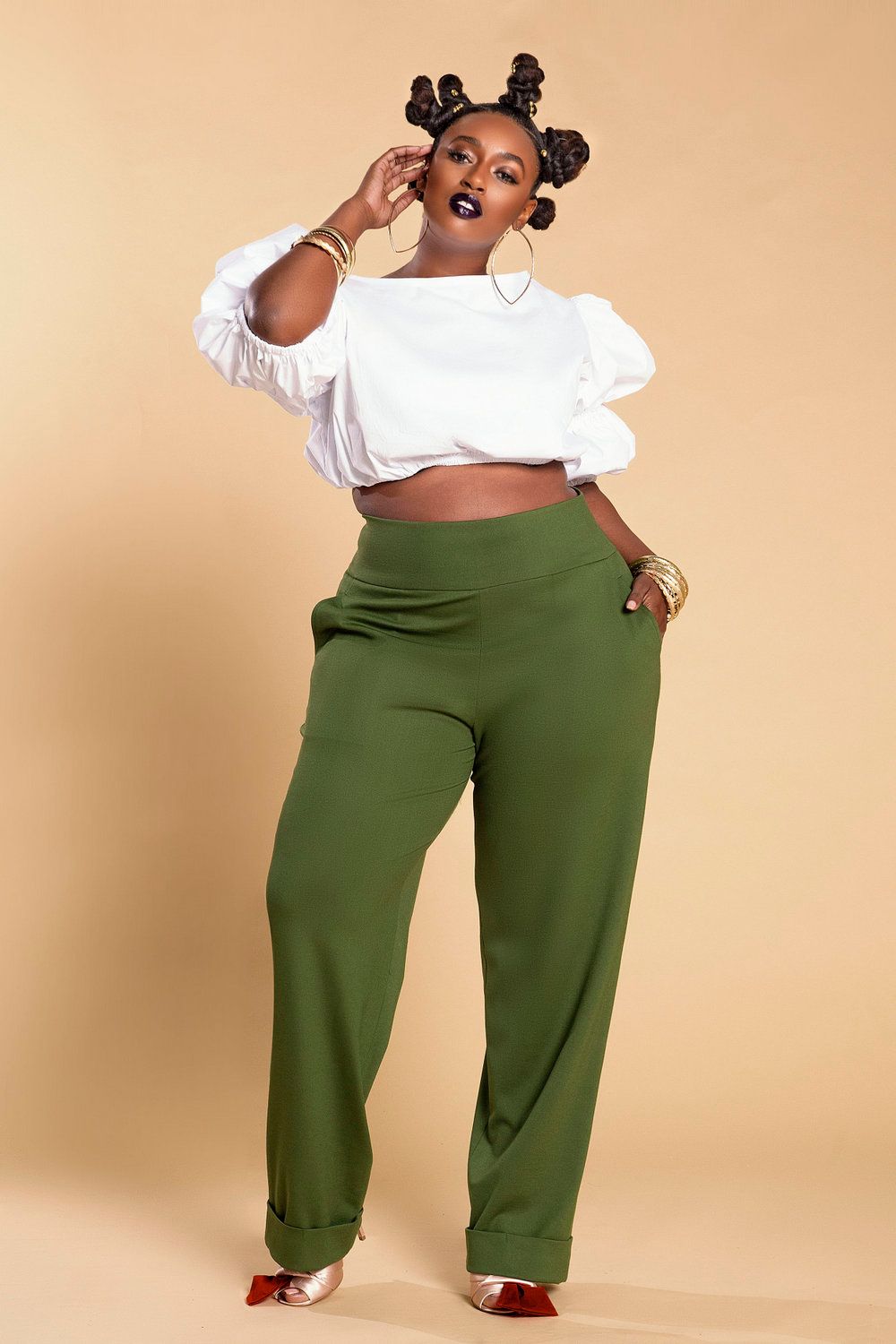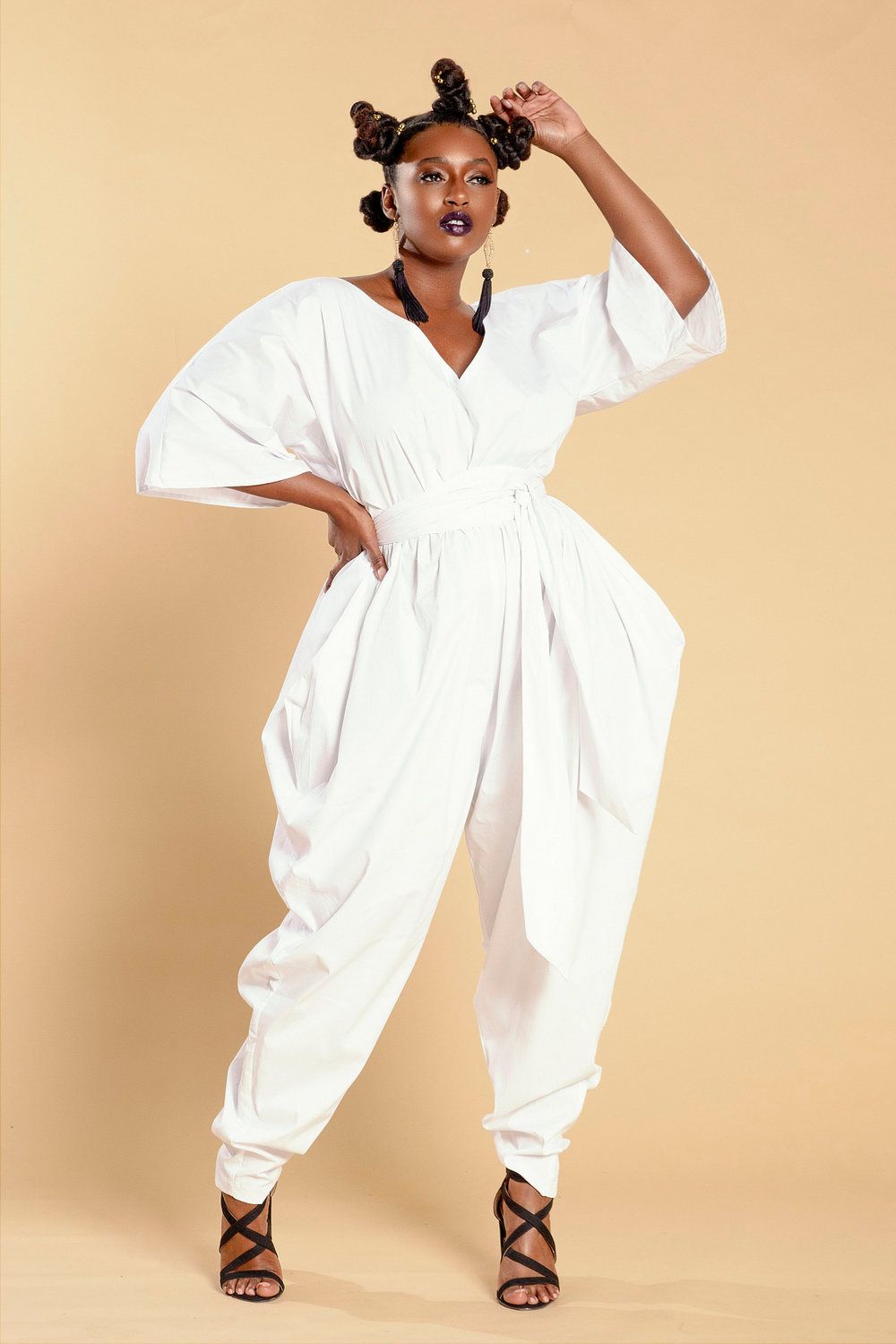 Crisp white options cleanse our fashion palette while her pattern play gives us attainable vacation ideas. Her classic jumpsuit and high waist slouch pants in her new spring prints ready us for the new season and beyond!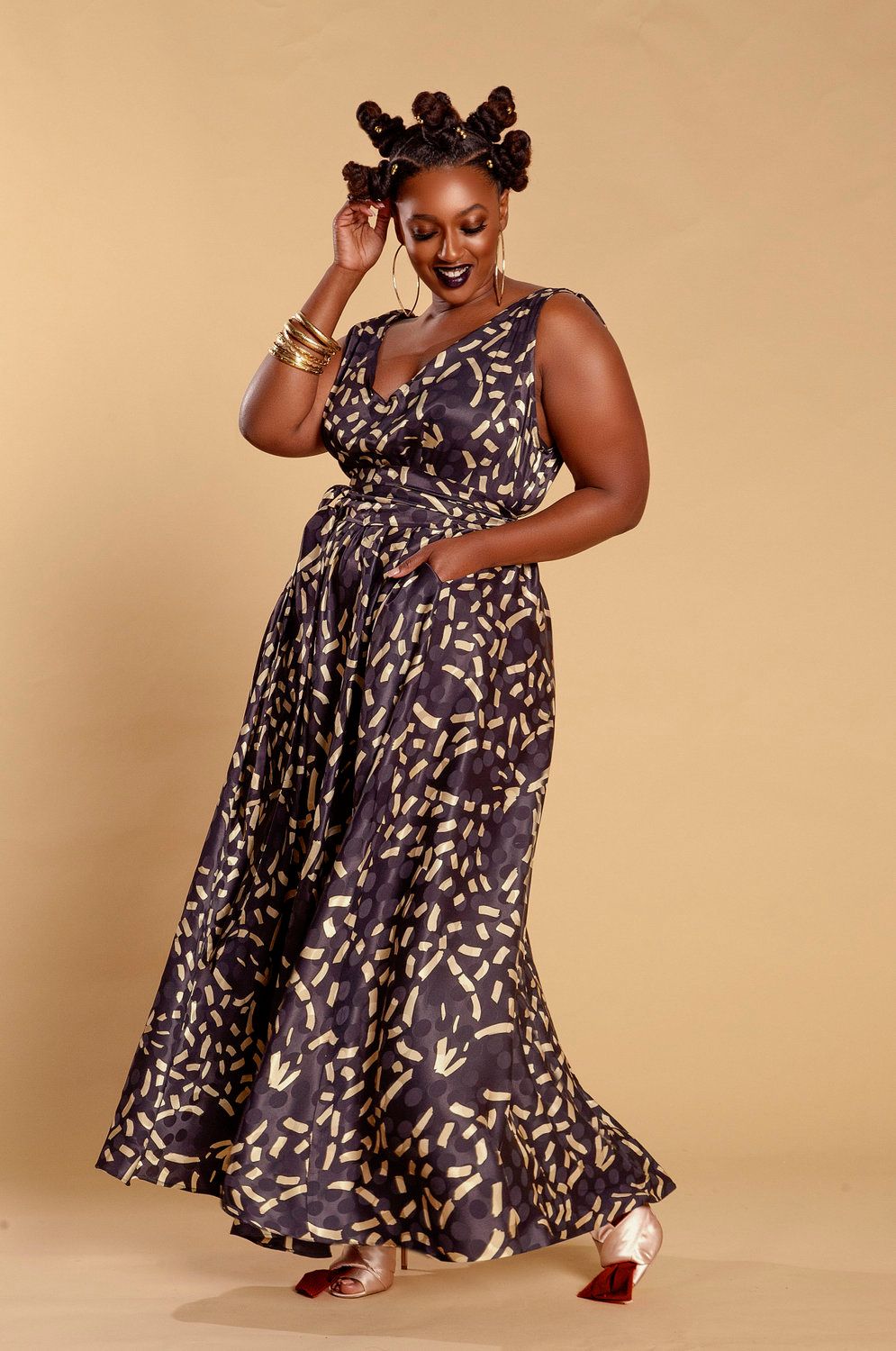 If you have never had the pleasure of trying her pieces, let me tell you… What I appreciate about her pieces is how long they last and the timelessness of her pieces. I have items from years ago that still are current, still invoke a mood, and that make me feel…
Confident.
You can shop the new collection at JibriOnline.com
Have you been to the Jibri Showroom? If you get the chance, you should definitely swing by to see, touch and try on the pieces! Talk about an experience! Ohhh and if you are in the Atlanta area, on the weekend of Phat Girl Fresh Presents Lifestyled, join Jibri for her 10-year celebration and her first Atlanta fashion show!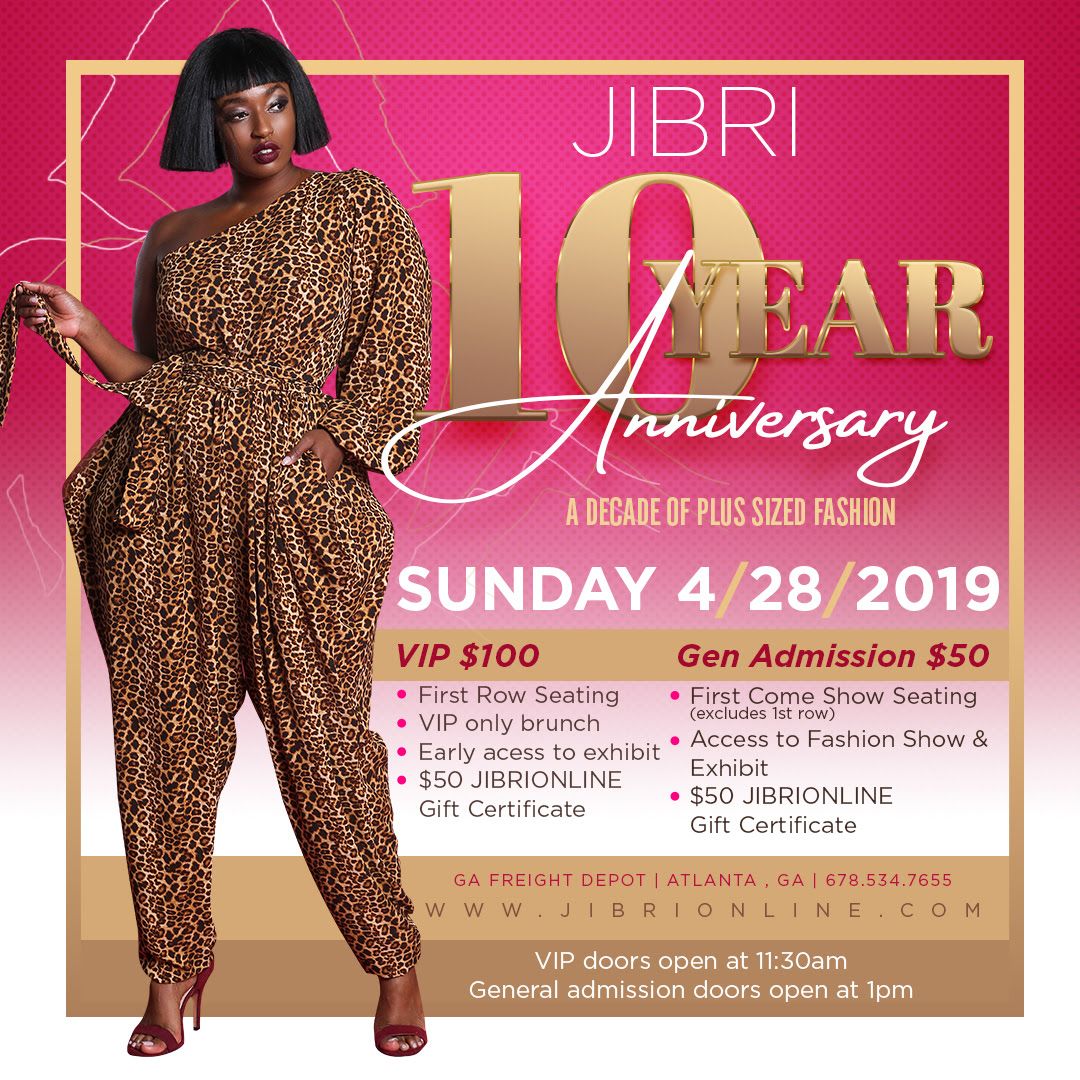 Will we see you there?
But back to this spring plus size collection!
What do you think of the latest pieces from the line? Which ones are you pining to add to your closet? Have you shopped the brand lately? Let us know in the comments below…