Have you've been looking for a new pair of sunglasses? How about a pair from the new QUAY x Lizzo collaboration? Yes, Lizzo, the multi-platinum, award-winning singer, rapper, and truth-teller, has teamed up with QUAY!
We are here for this partnership… with summer on the horizon, everyone needs a few pairs of frames to both protect the eyes, and have you looking good… right?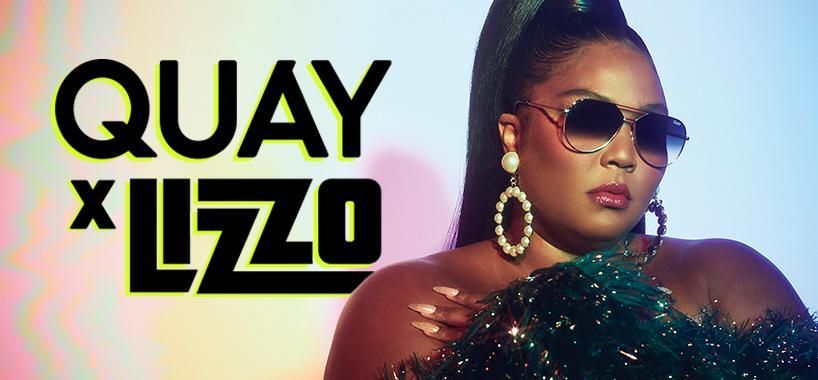 For this collaboration, Quay channeled Lizzo's bold and unapologetic style to give us "eight feel-good styles." This collection includes a remix of QUAY's fan favorites, adding a Lizzo twist to them.
"We see Lizzo as an icon of confidence, self-love, and self-expression, which is why we tapped her to be the face of our Confidence is Quay campaign. She speaks her truth and, in doing so, empowers all of us to do the same. Confidence. Self-love. Laughter. We see that."
Ohhhh and of course, we are here to share those styles and looks that you have to add to your accessory collection!
Confidence is QUAY: The QUAY x Lizzo Sunglasses Collection
As The Curvy Fashionista editors, we write about stuff we love and we think you'll like too. We often have affiliate partnerships, so we may get a share of the revenue from your purchase.
With all of the frames starting at $55, we have the option to play with blue light glasses, a pair that incorporate a sunnies chain that doubles as a necklace or bracelet…
Want to know what is even cooler?
This fun collaboration that also has an inspired community give back component, too! QUAY has teamed up with Feeding America, to help provide food assistance to those who need meals.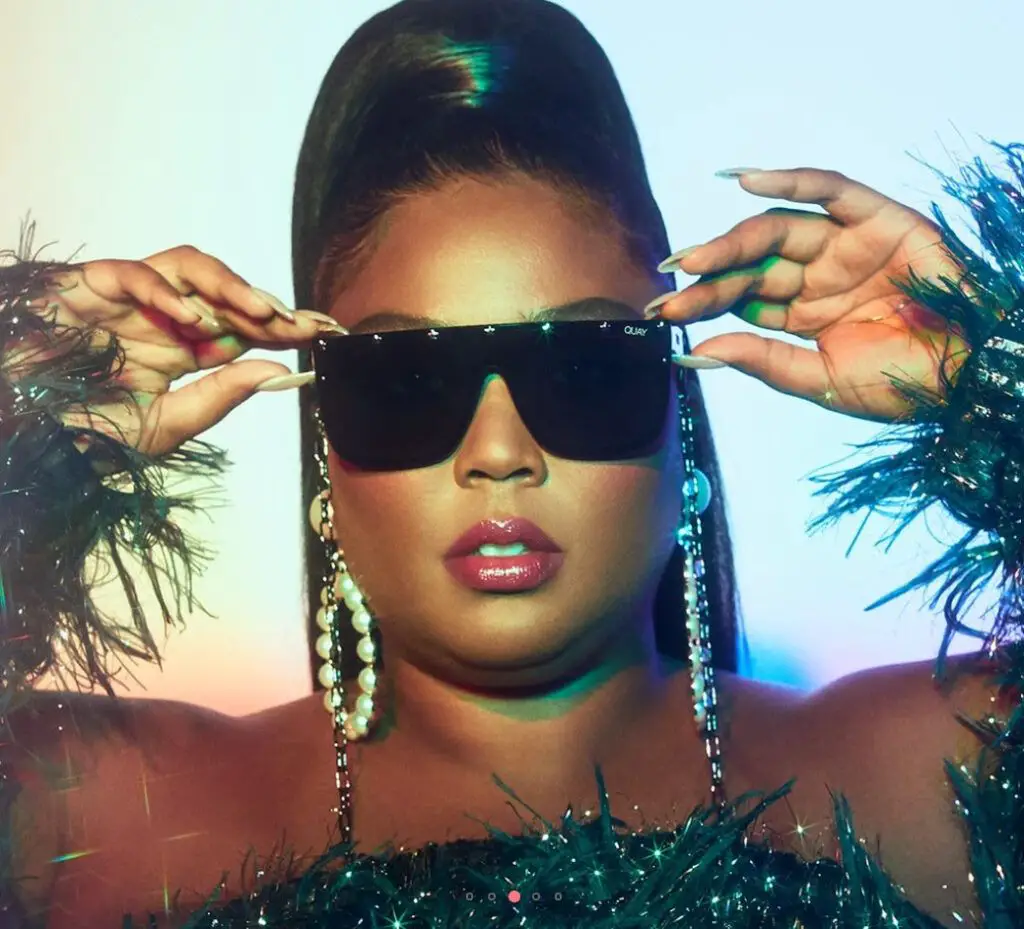 From May 20 – 25th, you can buy any pair, get another pair of your choice for free! Together Quay will help provide at least 100 meals per purchase, up to one million meals. $1 helps to provide at least ten meals secured by Feeding America on behalf of local member food banks!
How about that?!
You can shop the full collection at QUAYAustralia.com
As someone who wears prescription frames, I am already making a list of the frames that I want to play in and add my prescription to.
Can you see yourself in a few pairs? Which frames speak to you the most?