Hey Girl! Summer is just around the corner and we are getting ready for beach trips and pool parties! I mean, I am already dreaming of sand between my toes… aren't you? And to get ready, We all want to look and feel amazing on the beach or just by the pool, right?! And with this, it is time to get your plus size swimsuit life together!! And listen, I know girl… it can be a little stressful to find the perfect style that will let the girls sit pretty, express our style, all while fitting into our budget. But! We got you with these 50 Plus Size Swimsuits Under $100!
If you are looking for some plus size swimwear, then I think you mayyyyyy find your next score today! You see, after doing an extensive search at some of our favorite stores, we found 50 of the hottest, chicest, most playful swimsuit pieces you can rock this summer! And the good news is… They are all under $100!!
I told you that we were looking out for you! In this list you can find one-piece swimsuits (Trend Alert! major comeback this season), bikinis (for the ones who wants to show a little more skin), and tankinis!! There are literally all kind of options for everybody!
See below the cutest finds!! Oh, and do not forget to bookmark, share, and leave us your thoughts on what we found!
Here are 50 Plus Size Swimsuits Under 100!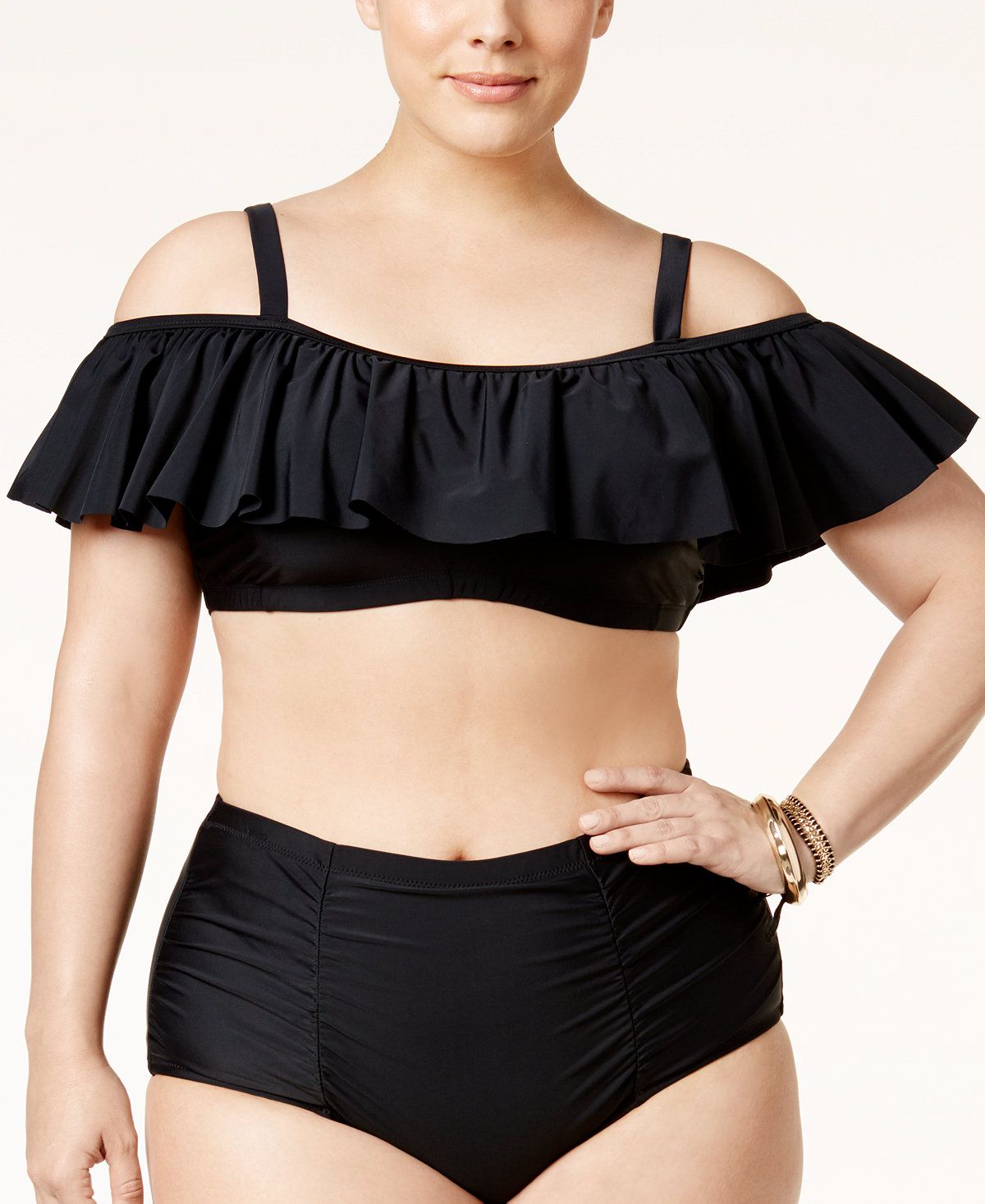 Raisins Curve Plus Size Flounce Bikini Top, at Macys.com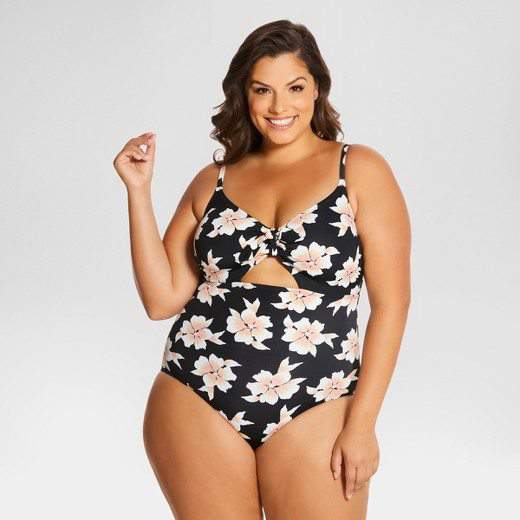 Plus Size Netted Bikini Top, at Forever21.com
Plus Size Bow Bikini Top, at Forever21.com
Zebra Print Bikini Top, at AshleyStewart.com
DC Comics Harley Quinn Swim Top Plus Size, at HotTopic.com
Basketweave Underwire Bikini Top, at AshleyStewart.com
Gingham Flounce Bikini Top With Built-in Bandeau Bra, at LaneBryant.com
Strappy Push-Up Balconette Bikini Top, at Torrid.com
Polka Dot Print Halter Bikini Top, at Torrid.com
Underwire Bikini Top, at Torrid.com
Plus Size Leopard Bikini Top, at Forever21.com
Women's Plus Size Zig Zag Strap Bikini Top Black by Clean Water, at Target.com
Women's Plus Size Tropical Halter Bikini Top Black by Surfside, at Target.com
With the theme of WALK IN IT, this year is all about leaving your comfort zone! Listen, not only should you look for the perfect plus size bathing suit for you to be confident in and feel amazing, but try something new! Don't stick to your tried and true basics, try something new! We have found so many different options for you, from neutral colors to brights and pastel hues! And Sooo many patterns… Floral, stripes, animal print, we even found cuteeeee PINEAPPLE swimsuits!
Whew! Did you make it all the way through? What did you think about these 50 Plus Size Swimsuits Under $100? Did you find more than a few that you have to add to your already fancy collection? Soooo many amazing choices, right?! Just looking at all these options makes me want to buy more than a few of them for an imaginary vacation to Hawaii or the Bahamas!!
I looove the pineapples and, and, and, and…
Which plus size bathing suits are your favorite?? I can not decide, I want them all!!
Let me know your faves on the comments!!