If you have been following us for a while, then you know that we love celebrating and championing our fellow bloggers when they step out on faith and dare to live their dreams! No stranger to The Curvy Fashionista, plus size blogger, Essie Golden has been doing just that! And this time she is back with her second collaboration with Rebdolls and of course, we had to share this with you!
If you are looking for that perfect summer piece to play in, then you need to give this collaboration a look! Perfect for the summer, this 12-piece collection gives you more than a few options to turn heads in, this summer. I already have a few favorites!
Essie Golden x Rebdolls 2017 Collection is a collaboration between plus fashion blogger Essie Golden and Rebdolls. Each piece is strategically designed and manufactured to enhance and support a woman's natural curves, while keeping it flirty and playful for every summertime rendezvous. Essie along with Rebdolls wants to place emphasis on the motto of being unapologetic about one's body and you can look completely "kick ass" while doing so! Grisel
You want to see what I am talking about? Ohhh then let me share it with you!
Essie Golden x Rebdolls 2017 Collection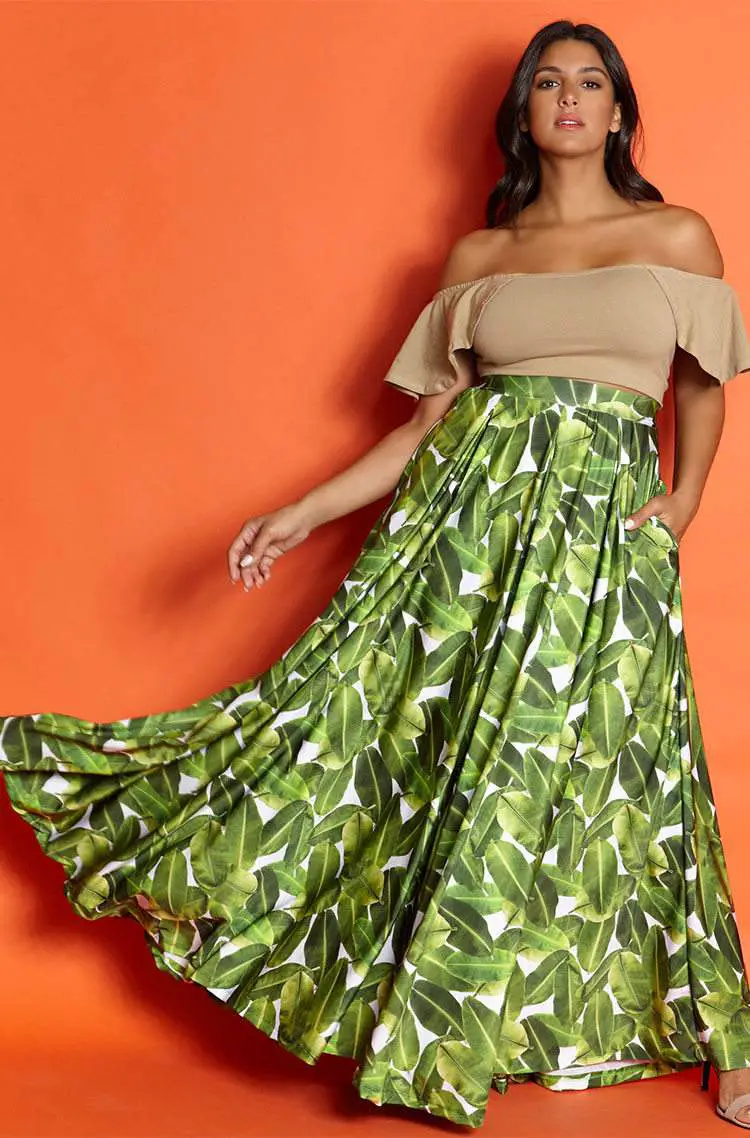 Hey boo… I mean, seriously! I need that green two-piece crop and skirt, the off the shoulder jumpsuit, and that off the shoulder maxi, of course! I have to add that I really dig this color palette, perfect for the summer, a fun hue of nude to ground the green foliage print! Told you that I had a few favorites!
I can see Essie in every piece of this collection, especially with her curves!
You can shop the collection, now at Rebdolls.com!
And listen… you better move FAST, as pieces are already selling out! I am not playing with you either!!! The collection is available up through a 5x and ranges from $19.99 to $58! So If this collection has your name all over it, then honey, you better move!
What do you think of the collection? Which pieces can you see yourself in? Which pieces have you already made yours? Let's discuss!