I was honored to walk and sashay down the runway for FFFWeek 's Curves for a Cure Fashion Show. In my recap (up soon) you'll be able to check out all the looks if I can, I will share with you where you can cop all of them!
Crazy to walk during this event… I was sooo nervous! But, this was bigger than me, more important than me, and for a cause that is in desperate need of a cure. So, when Auntie Gwen knocked, I came running.
Today, I wanted to share with you the details of my dress, where you can get it, and how it fit!
The Dress: Modcloth's Chalk of the Town Dress in Plus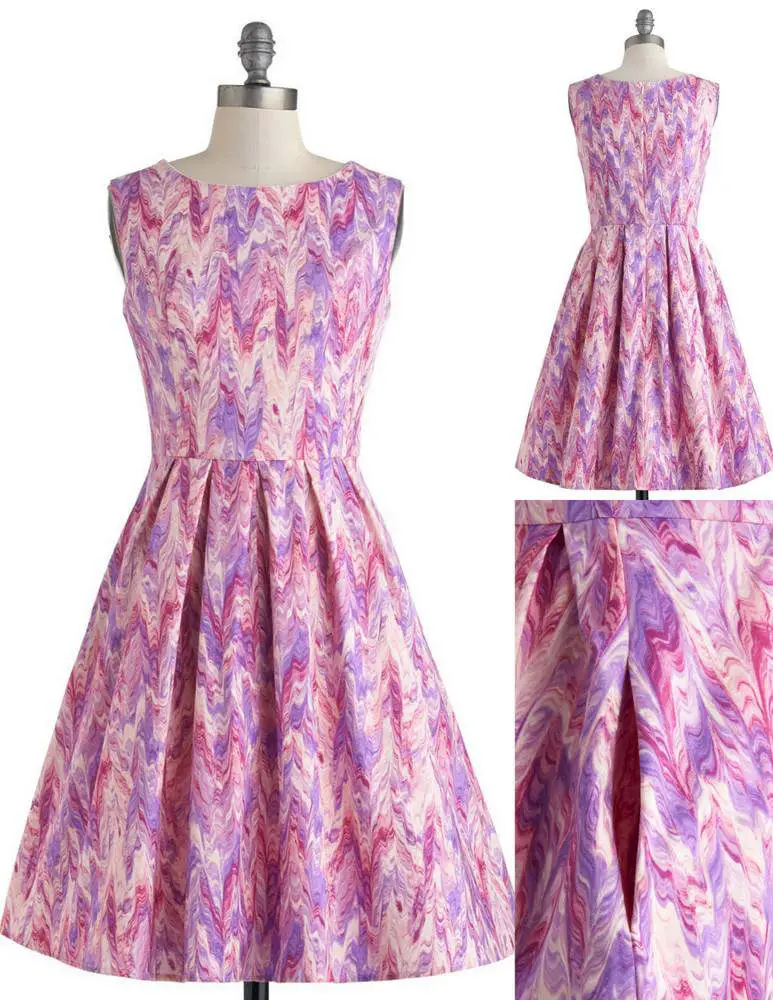 In hues of pinks and purples, this marbled dress is classy and sassy. Whether you chose to rock out in flats, wedges, or stilettos, this dress is sure to be a delight from day into night!
But, you can score this dress in ModCloth's new plus size department; have you checked it out yet? I shared a few of the details in Monday's industry post, but you can shop it here!
It fit like a glove! I love the length of it. For some reason, full skirts are so damn fun. Maybe it reminds me of when I was a little girl, and I feel all sweet and feminine.
MAYBE.
Anywhoooo…
I was elated to be in this dress, Walking off my Curves for a Cure, and being able to participate in something wayyyyyyyyyyyyyyyyyyy bigger than myself!
Thank you Gwen DeVoe!
Score this dress, for $88 at ModCloth!