Do you already know the events that you're attending for the holidays? Are you still in the mood for a few showstopping plus size holiday fashion looks? Well, we are here to share with you the newest holiday collection that dropped over the weekend, from indie designer, Astra Signature.
Created by Crystal Coons, who you may also know fondly as Sometimes Glam, she has dropped a collection that is feminine, sharp, edgy, and playful; right in time for the holiday season!
Astra Signature is quickly becoming one of our newest go to places, when looking for a few statement plus size pieces!
If you do not know, this new contemporary plus size line was launched when Crystal decided to "create a line that was everything she was missing – classic with a twist, runway inspired and timeless."
We are here for this!
And today? We are sharing our favorites from the newest holiday collection, that you need to shop, NOW! Before (or immediately after) you make those holiday plans, make sure you check out what Astra Signature has dropped.
Keep scrolling to see this look book, featuring plus size model, Alex LaRosa and Crystal Coons!
Our Faves from the Astra Signature Holiday LookBook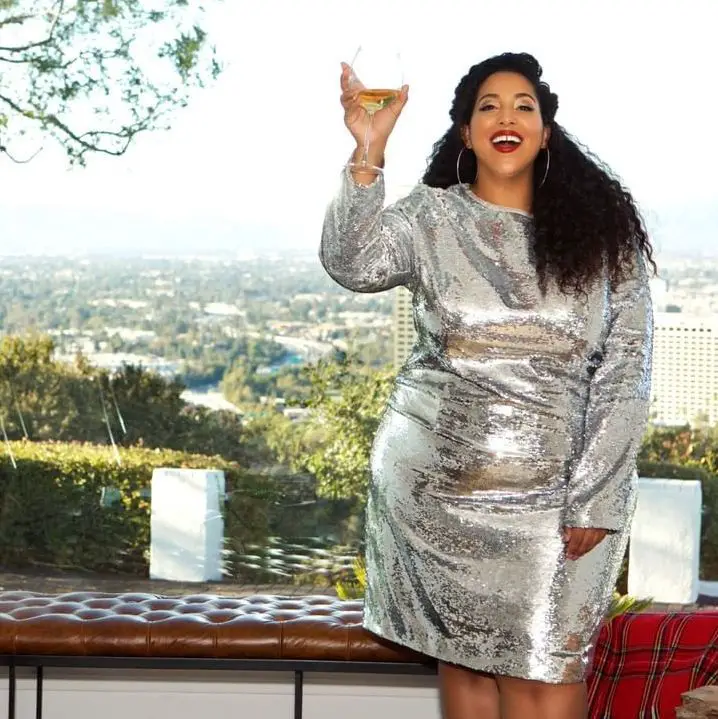 Do you see what we mean?
Playful. Festive. Sweet. Right?
Although not included in the look book, but festive, nonetheless, that green suit took our breath away! Or what about the gold two-piece? The sequins dresses? Yes!
There are definitely some gems in this collection and we have no doubt that you will have fun rocking out in these.
Each piece from the Astra Signature collection is available up through a size 26, woot! AND if you are looking to get your hands on these pieces and you live outside the US, you are in luck!
Astra Signature is available to ship internationally! Ohhh and they have free shipping over $150!
While you are there, make sure you check out the bohemian finds from the Fall Collection. There is this burnt orange two-piece number that gives us all the feels.
What do you think of this collection?
Do you have a few fun finds that you want to play in? Let us know which pieces are YOUR favorite and that you will be rocking!