Fashion Blogger Spotlight: Crystal of Sometimes Glam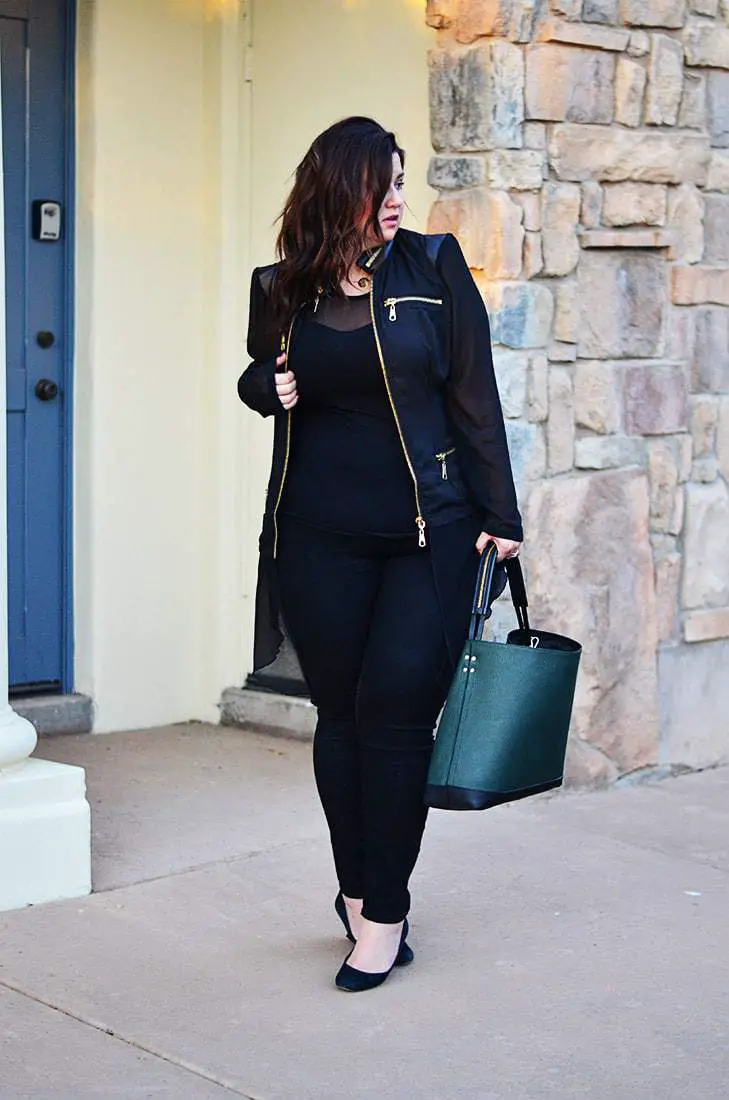 Happy New Year!! Hope 2015 is off to a fabulous start for you!  Today, I'm excited to bring you the first Fashion Blogger Spotlight for 2015.  We rounded out an amazing group of featured bloggers in 2014 with Alissa of Stylish Curves.  Did you catch our top plus size personal style bloggers of 2014? A great list to check out! Today, we bring you Crystal from Sometimes Glam!  Crystal offers gorgeous photography, beautiful diverse fashion, and a body positive attitude.  Crystal is a plus size fashion blogger YOU NEED TO KNOW!!
Meet Crystal of Sometimes Glam
Blog: Sometimesglam.com
Height: 5'6″
Age: 33
Location: Phoenix, Arizona
What made you want to become a fashion blogger?
For years, I've been the person to take friends shopping, teach them about what works for them and why certain items pair well together. I've helped them and inspired them and it was at their urging that I started blogging and sharing my personal style. I've also been a freelance fashion writer for about ten years, interviewing designers and dishing practical styling advice.
What are the challenges, if any, you face in being plus-size?
I think, up until recently, it truly was lack of options. I really believe we're in a golden age of plus size and things can only get better from here – with brands like Eloquii and City Chic, life is a lot better for us curvy girls. But shopping can still be a challenge as every plus size body is different, everyone carries weight in different areas, so it can be difficult to zero-in on what items and silhouettes work for your body type since the vast majority of our shopping options are online.
What's your favorite thing about being plus-size?
I am someone who loves a challenge, and I think that being plus size provides constant challenges: replicating runway looks, hunting for the perfect item, even in creating personal style. I can't just walk into Neiman Marcus and buy the mannequin – I have to hunt for the perfect pair of jeans, the perfect skirt, the right dress. I absolutely love it. I think, also, in addition to loving the challenge, I love that it forces me to have a unique perspective on fashion – I have to think about everything and plan and search… it's so much fun! Every shopping trip helps me craft my own personal style, which in turn I get to share with everyone.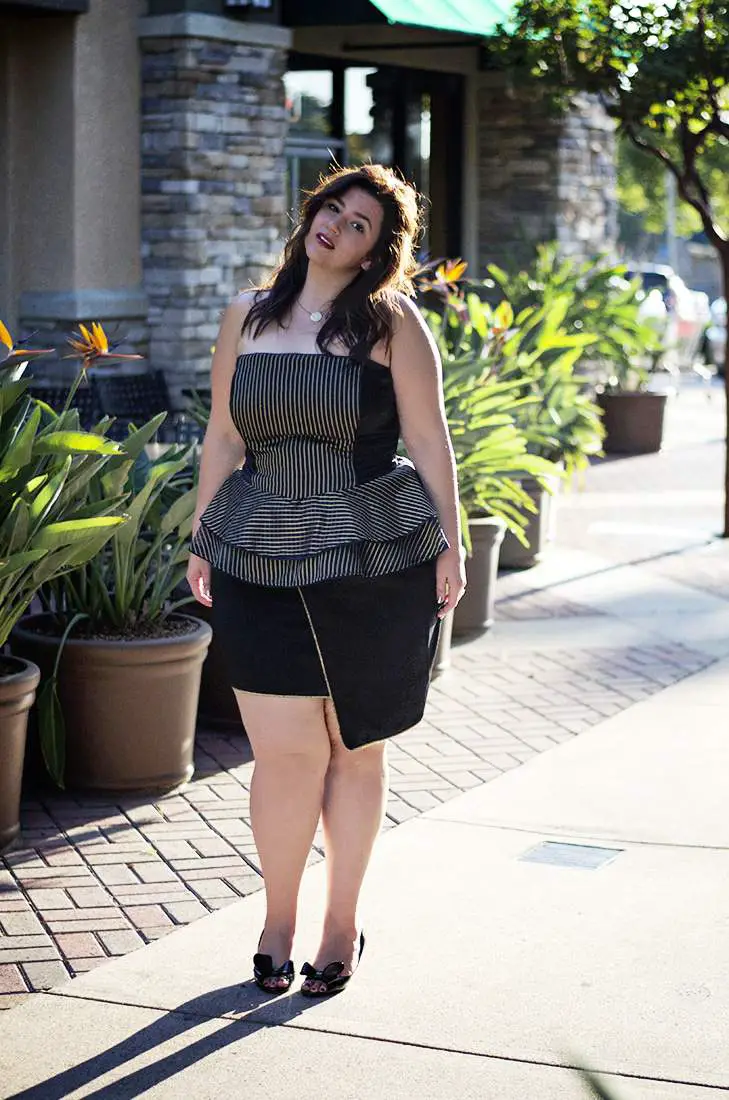 What's your favorite thing about being a blogger? A plus fashion blogger?
I hate to sound like every other fashion blogger out there, but truly, it is the feedback from readers. The compliments and words of encouragement are lovely, of course… but what feeds my soul are the ones who write me and tell me how they've struggled with body image, and that if I can own my body and feel good about myself, they can too. I get goosebumps every time I read an email like that. It makes me feel like I am making a difference in this world – like it's part of the legacy I will leave behind. That means so much to me and is easily the best part about doing this.
Who/what are your favorite designers/brands?
Eloquii, City Chic, Kate Spade, Burberry, Valentino
Describe your personal style.
I love a classic look – one that is ageless and timeless but flirts with trends. I love clean lines, but I also love juxtaposition (like pairing a prim and proper peplum top with a pair of destroyed denim). I guess if I had to classify it, it would be sophisticated with a twist.
Any bloggers currently on your radar?
Yes! I love Cynthia of Flight of the Fat Girl – she's my sartorial opposite, but takes risks and rocks them out! I also love Ashley Rose, and I have the biggest girl crush on Jeneise of The Je Ne Sais Quoi. And of course, I love Jay Miranda, Gabi Gregg & Nicolette Mason are constant sources of inspiration.
Anything else you want The Curvy Fashionista's readers to know?
You are worth it. You are worth that dress you can't stop thinking about. You are worth those shoes. You are worth that bag. Don't let anyone tell you that you can't wear something, or that you don't deserve it. Want a sequin dress and don't have anywhere to wear it? Make an event and rock it out. You deserve the life you want. I so firmly believe that the right outfit can change your life, that it can be the stepping stone to the life you want.
Put yourself first, love yourself, dress like you love yourself and the world will give you everything you need to succeed.
Make sure you check out her blog at SometimesGlam.com!
Are you a personal style blogger? Want to be featured? Make sure you shoot us an email so that we can feature you!
Do you dig her style? Which look is your fave? Let's talk about it below!