Disclosure: This is a sponsored Shape Your Confidence series with Shapermint. All thoughts and opinions are those of TCF.
And we're back with our second installment of the Shape Your Confidence Series! In case you missed it, we've partnered with Shapermint to support women of all shapes and sizes in their journey to self-love and empower them to celebrate their shape and wear confidence.
Do you agree that summer doesn't look the same for everyone? Though a majority of the plus-size community is more open to wearing plus size swimwear, there are still a lot of plus size people who are uncomfortable when they feel that they are exposed when wearing swimwear, sometimes resulting in them using cover-ups.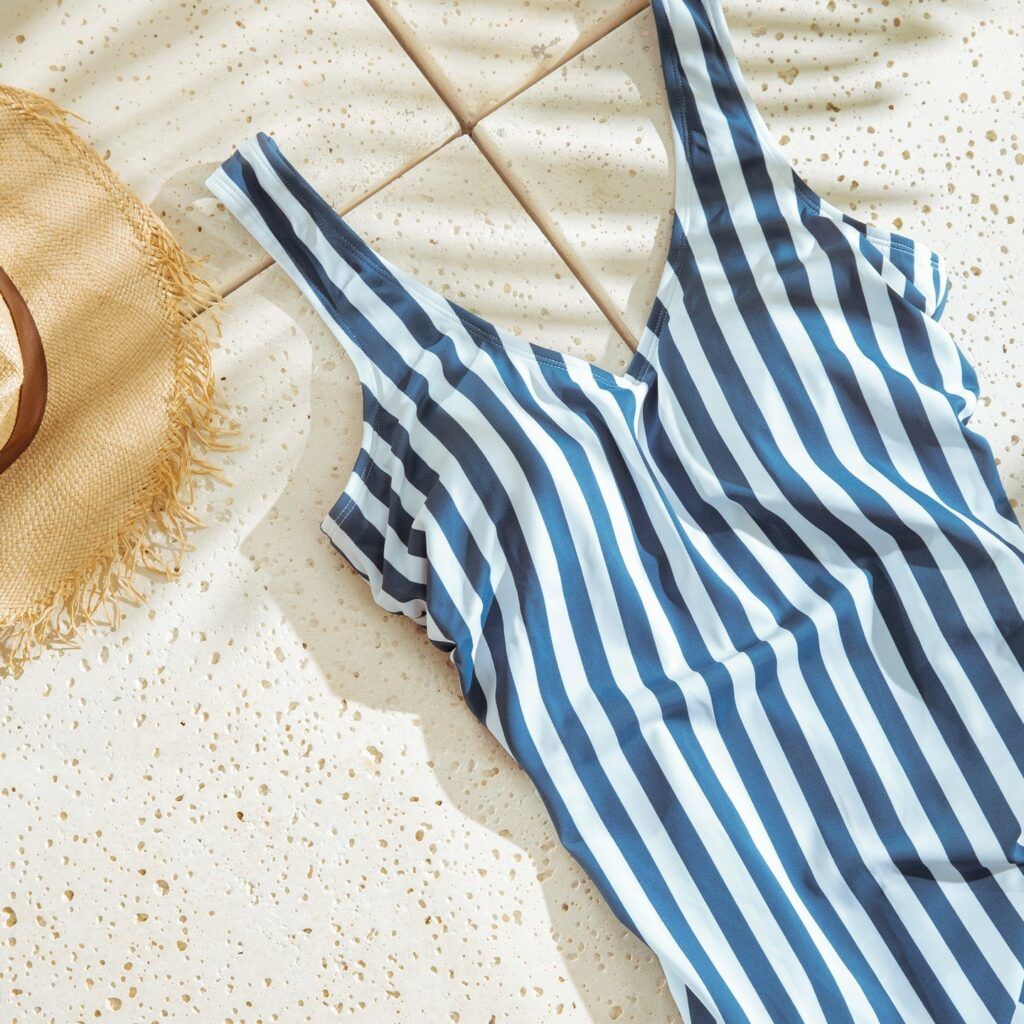 But hey! Swimwear is for everybody! With that, it's about time to embrace and celebrate our bodies in whatever type of dress we choose to wear. Remember, what makes you and your body unique, is what's truly beautiful. It's time we take back the conversation about our bodies and express ourselves!
We want you to have the confidence to celebrate yourself this season. Be bold, be you, and make a splash!
Are you ready to meet your poolside 'fit? Let's dive in!
Shapermint is known for their comfortable SupportiveWear essentials, and recently, they launched their Shape Enhancing Swimwear Collection! Yaas! Just in time for the swim season AND up through a size 4X!
"Control swimwear is the next frontier of shapewear because of the confidence boost and support it gives the wearer," said Gabrielle Richards, Shapermint Senior Brand Manager and Body Positivity Expert. "With the Shape Enhancing Swim Collection, women can finally ditch the frustrating swimwear shopping experience and know they'll find budget-friendly and comfortable, mix-and-match swimwear that gives them total support regardless of if they're wet or dry!"
7 Plus Size Swimwear Options to Help Shape Your Confidence to Make A Splash This Summer!
Plus Size Swim Tops
These full-coverage swim tops deliver comfort and support in and out of the water. They come in versatile solid colors and bold prints so you can mix and match and express your style!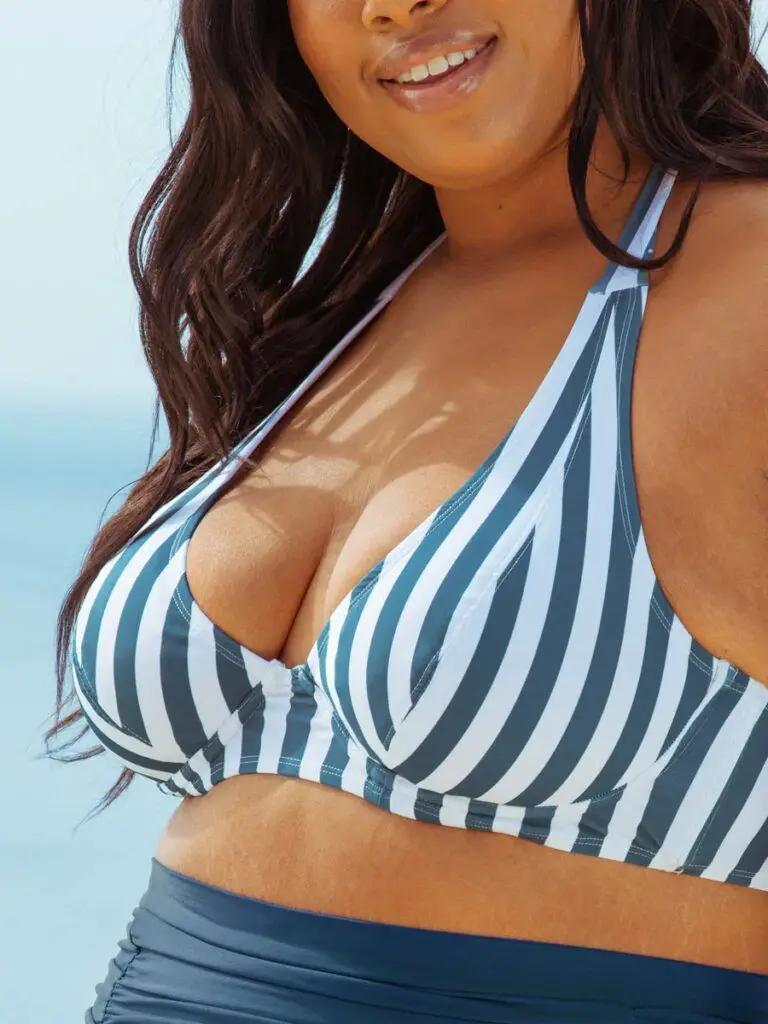 Why you'll love it:
It has adjustable neck & waist ties
It has built-in soft wire for high support
Convertible Multiway Straps
UPF 50 Fabric (Ultraviolet Protection Factor)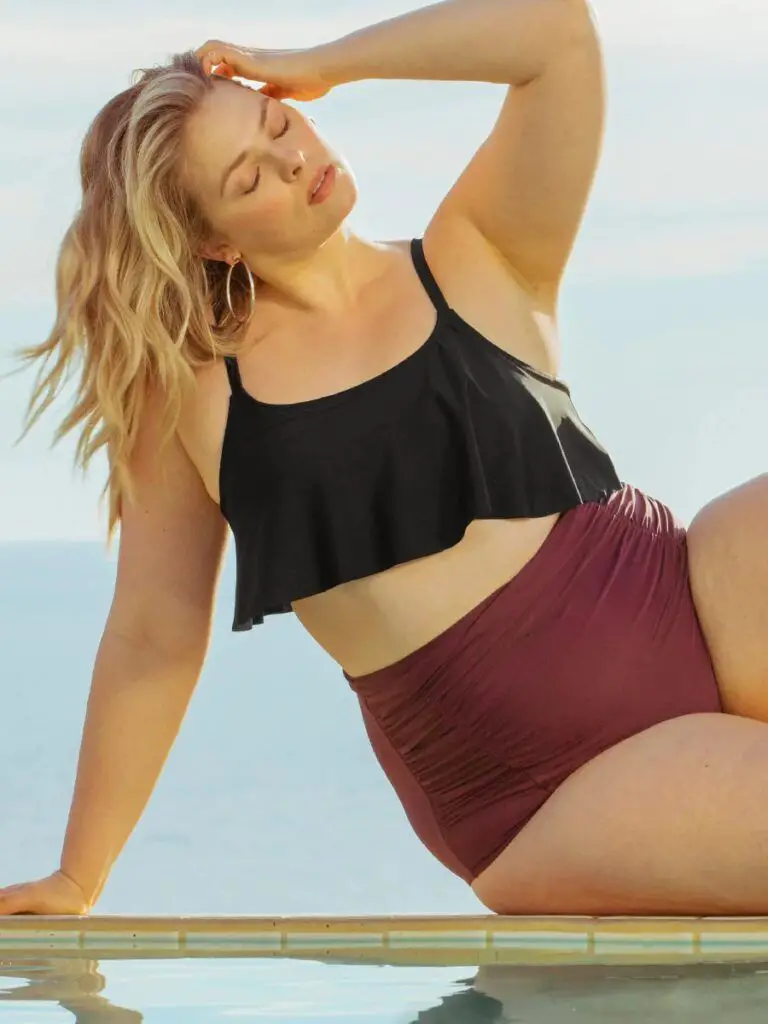 Why you'll love it:
Great for all chest sizes
It has adjustable straps
It has removable cups
Mid-waist cut for added coverage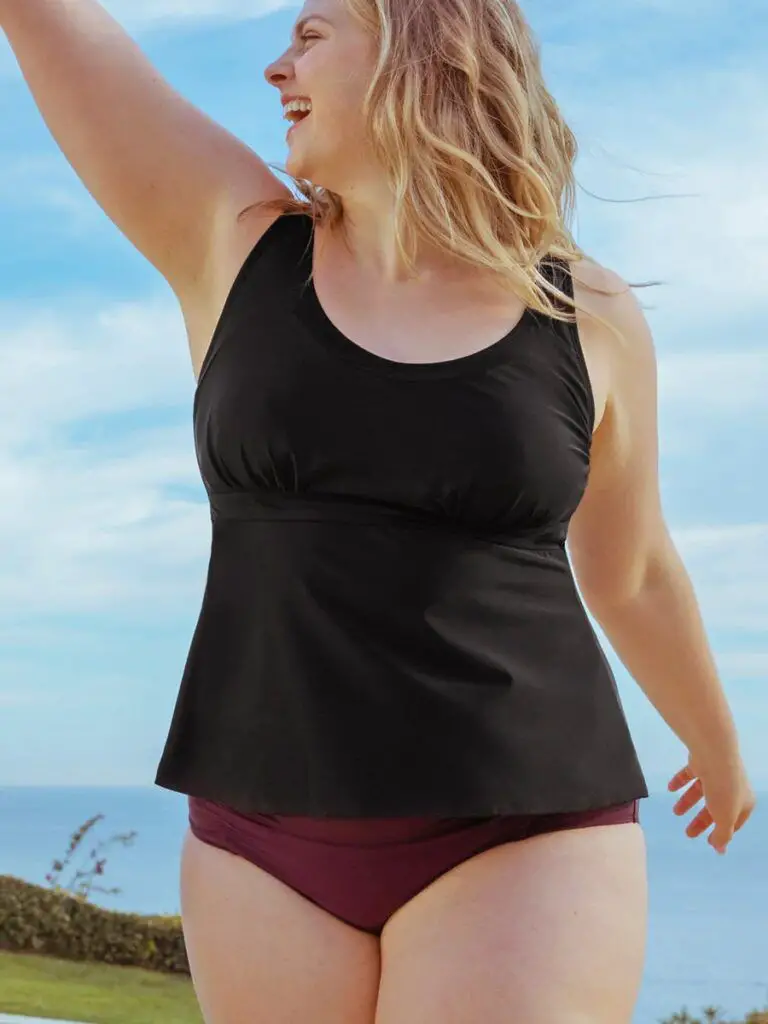 Why you'll love it:
Wire-Free full bust support
It has adjustable straps for added comfort
Waistband for added waist definition
UPF 50 Fabric (Ultraviolet Protection Factor)
Plus Size Swim Bottoms
Shapermint's swim bottoms are designed with light tummy control and full-coverage cuts. Like their tops, these swim bottoms come in solid colors and bold prints for easy mix and matching.
Why you'll love it:
Shaping Mesh Panel for tummy control
Ruching to enhance and smooth
Full-back coverage – no ride-up!
Fashionable design that matches your favorite swim top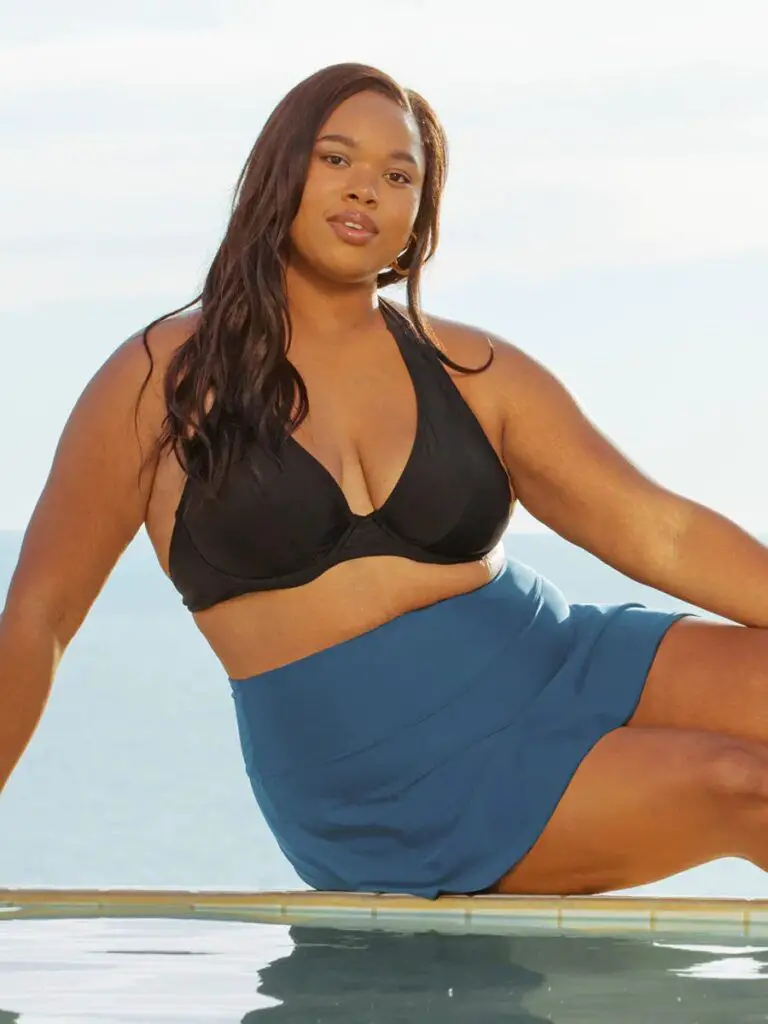 Why you'll love it:
It has a wide waistband for smoothing
With attached bikini bottom for full coverage
Flounce skirt style comfortably fits all sizes
UPF 50 Fabric (Ultraviolet Protection Factor)
Plus Size One-Piece Swim
These timeless pieces elongate your legs, deliver on coverage, and enhance your shape.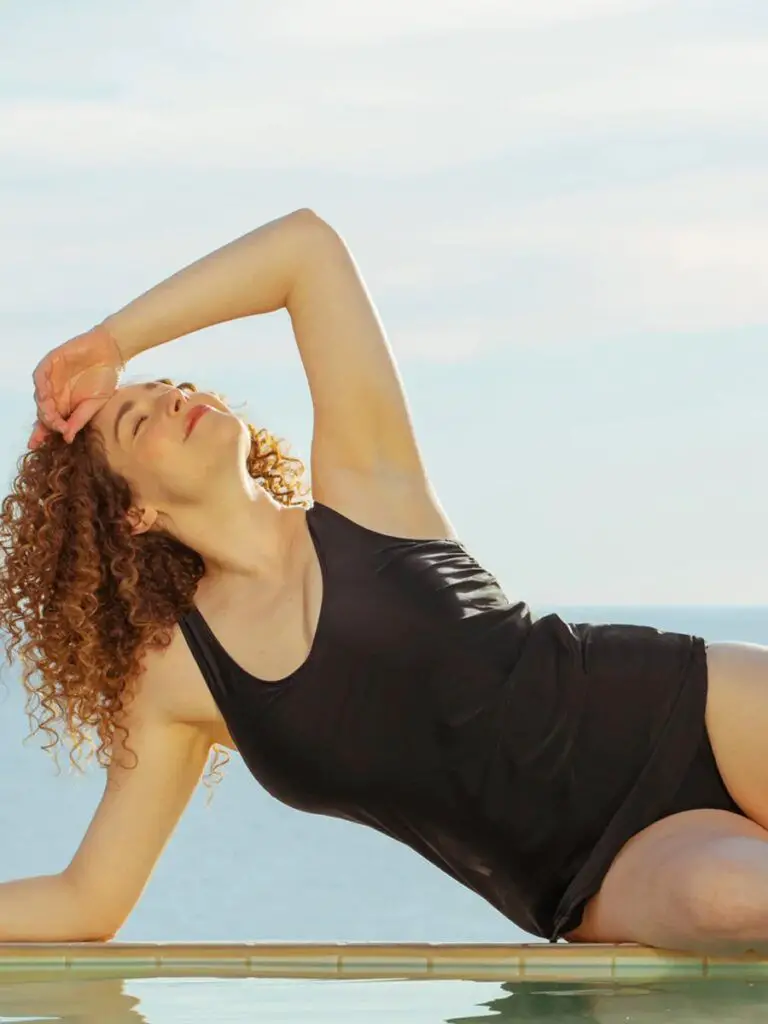 Why you'll love it:
Easy dress pull-on style
High front coverage plays up upper thighs
Ruched waist for added definition
Wide straps for maximum support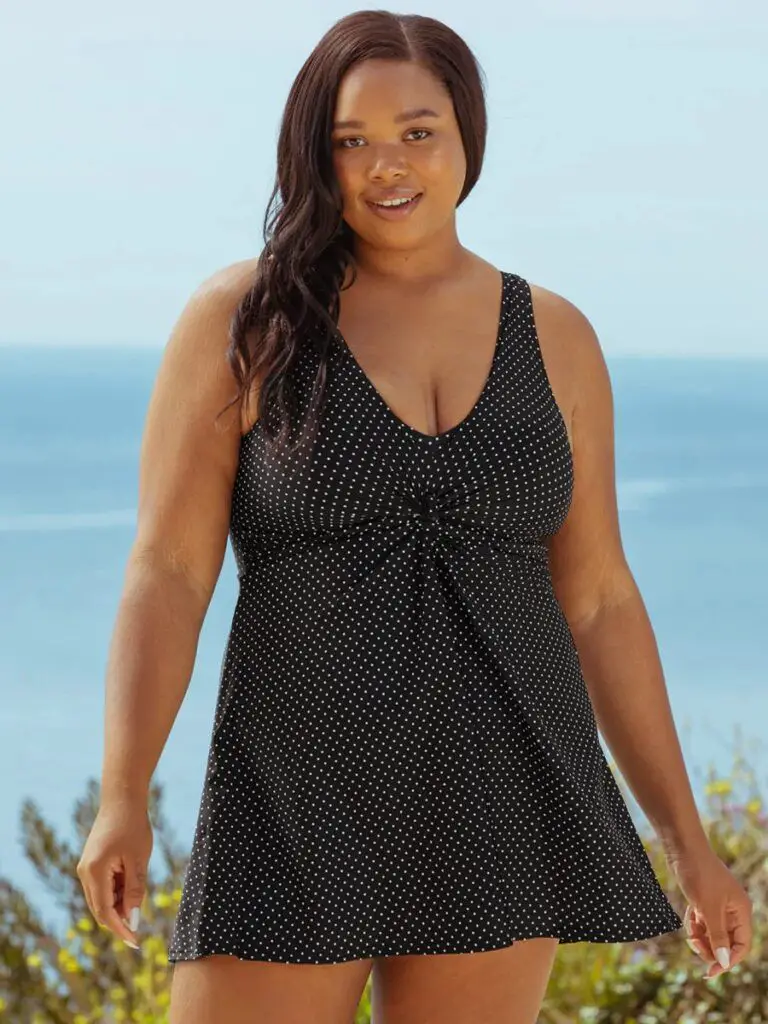 Why you'll love it:
Ultimate comfort & coverage for all sizes
Empire waist overlay accentuates waist & thighs
Inner power mesh panel for comfortable tummy-smoothing
Thick no-dig straps for high support
Are you ready to make a splash in the comfortable and supportive Shape-enhancing Swimwear Collection by Shapermint?
Shop confidently for your plus size swimwear at Shapermint.com!
Remember, all bodies are beach bodies!
Which of these pieces will help you best shape your confidence. Does support matter for you? How are you best navigating this space? Any tips you care to share?
What are you working on, to better Shape Your Confidence? What conversations would you love to have, to help empower yourself this summer?
We want to know what YOU are thinking!