When we first started this digital platform, we went to work searching out those women who, in our eyes, have paved the road for what plus size fashion is today. This Plus Size Pioneers to Know is two years old almost and long deserving of a part two.
In part one, I shared with you the contributions of Gwen Devoe, Sharon Quinn, Catherine Schuller, Emme, Chenese Lewis, Gayla Bentley, and Paul McAleer.
Barely touching the surface, it's way overdue for me to update this list with a part two…
WHY?
In light of the attention and limelight the plus size community has received over the past few years, whether positive or controversial, the rise of the plus size fashion blogger, digital plus size magazines, and the innovation of new plus size designers– it is critical that you understand how we got here and where we can go!
Whether for personal enlightenment, legal understanding, or pure enjoyment- it is keen to know who has been here and made it possible for YOU to be fashionably Curvy.Confident.Chic.

It is always essential to know WHO has done what no person has dared to do out of respect and perspective of plus size fashion and the community.
Before thinking that you are the only one who is doing things, or has done something in the plus size community- knowing your history is always important!
These women below have AT LEAST 4 years in the game- before blogging was popular, before plus size was given a commercial, and definitely BEFORE the wave of plus size fashion is what we see now.
Without further ado, I share with you:
Part Two of Plus Size Pioneers to Know
Gigi Biggins- The Plus Size Marketing Maven and Beyond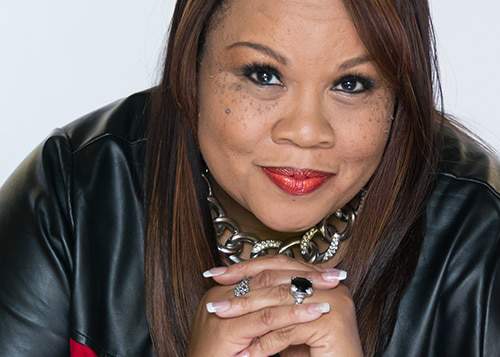 For the past 14 years, since 1997, Jennene Biggins, a New Jersey native has served as an advocate for the plus-size community with her company, the Voluptuous Woman Company (VWC).
The Voluptuous Woman Company was created to celebrate the plus-size woman by providing information and visibility for them through various distribution channels and displayed through the company's motto: "Size is Just a Number… Not a Limitation.™"
Voluptuous Woman Company serves as a positive voice for the plus-size woman and offers informative, spiritual and empowering events such as networking receptions, conferences and other special events specifically designed to encourage plus-size women to live life to the fullest.
To give you an idea of Ms. Biggin's accomplishments:
September 1999, VWC published the first edition of the Full-Figured Woman's Resource Guide, which is a 272-page collection of retailers, manufacturers, designers, organizations, and websites that have products and/or services specifically for the plus-size woman.
October 2000, The Voluptuous Woman Company, Inc.® hosted over one hundred women for a weekend of empowerment workshops, a fashion show and luncheon.
July 2005, the Voluptuous Woman Company, Inc.® launched their premier apparel product –Voluptuous Bath Wraps. Additionally, Ms. Biggins and the Voluptuous Woman Company, Inc.® were chosen as one of eight companies to accompany the U.S. Department of Commerce Office of Textiles and Apparel on a Plus-Size Apparel and Accessory Trade Mission to London, England and Dusseldorf, Germany!
Madeline Figueroa Jones- Community Leader and Editor of PLUS Model Magazine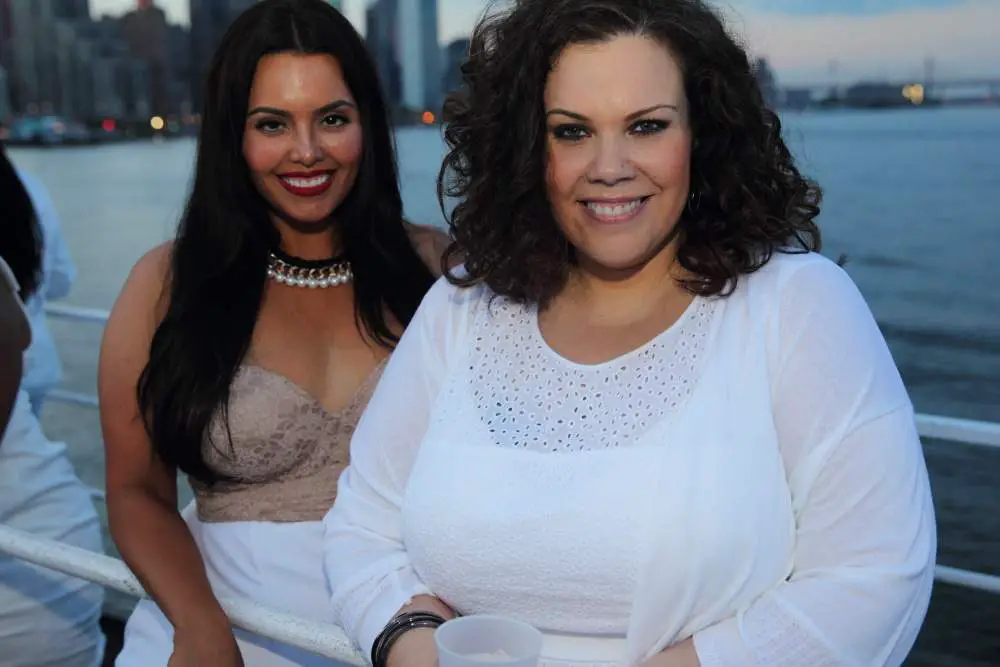 NY native and former plus size model, Madeline Figueroa Jones took the plus size community by storm after appearing in several magazines, working for numerous designers and participating in several television segments.
Serving as a moderator for Daily Venus Divas and Empowerment Editor for AmazeMag.com, Madeline has lent her experience on and off the runway and served as Casting Director for Hips, Heels and Curves.
Always an activist and looking to bring plus size women into a fashion forward mentality she combined forces with friend and online magazine publisher, Valery Amador, to create PLUS Model Magazine.
As Editor for PLUS Model Magazine, Madeline has been producing issues which push the envelope with both exclusive interviews with some of today's top models and edgy fashion editorials aimed at featuring today's plus size modeling industry in its truest light.
Valerie Amador- The Publishing Powerhouse behind VIE Publishing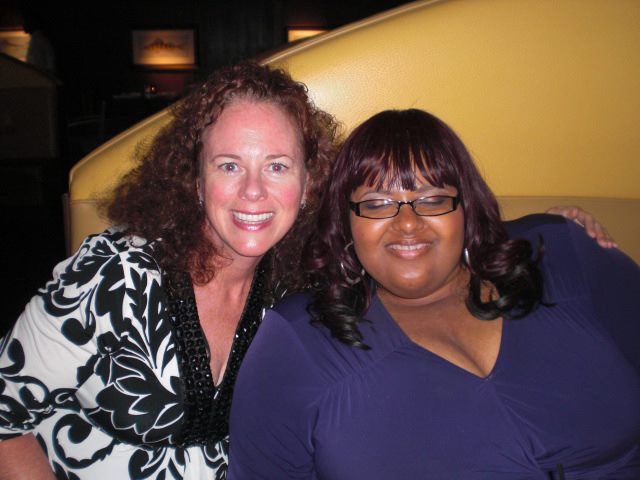 As a former plus size model, Valery has worked with Just My Size, Lord and Taylor, Nordstrom, Elisabeth, JC Penney as well as others.
As a director & actress, she has directed and produced over 30, full-stage, productions and has performed in numerous Off-Broadway as well as Regional theatres throughout the United States.
With this experience, passion, and knowledge, Valery Co-founded and sits as the CEO of V.I.E., LLC.
In addition, Valery serves as Creative Director for PLUSmodelmag.com and Daily Venus Diva. Since 1998,V.I.E., LLC has been building online portals and virtual magazines that help to 'educate, inform, inspire and celebrate.' Vie Publishing's online portfolio includes:
PLUSmodelmag.com
DailyVenusDiva.com
AmazeMag.com
DivaBoutique.com
Olga Ramos-Community Leader and Daily Venus Diva Lifestyle Editor

Olga is a proud Latina plus model, actress and motivational speaker who hails from New Jersey. She is on a mission to show society and the media that the plus size woman, as well as today's curvy youth, is just as talented and beautiful as any other woman.
Serving as the Lifestyle Editor for Daily Venus Diva Magazine, Olga Gonzalez-Ramos brings readers a 'Slice-of-Life.'
She addresses the significant impact curvy women have on society and each other. As a curvy advocate, Olga has appeared in Marie Claire in a 'plus-positive' article on being big, beautiful AND successful!
She has also appeared in Figure &All You Magazines and can be found in the forward of Chamein Canton's, Down That Aisle in Style!: A Wedding Guide for the Full-figured Woman.
Olga has also appeared on segments for Univision and Telemundo and is a featured extra in the Matt White video 'Love' shot in NYC.
Michele Weston-Plus Size Retail Industry Maven
When brands want to know how to sell to plus size women, they call Michele Weston from Brand Media BodyStyle Consulting.
Michele Weston's firm is one that works with companies to help sell to the curvy women.
But before that, Michele Weston holds an extensive work background in all areas of retail and most notably as the former fashion & style director for Mode Magazine.
Through Mode Magazine, Michele and Mode truly changed fashion for the full-figured woman- both in perspective and reception.
Even before Mode Magazine, Michele has also worked in publishing! She has worked with the likes of Mademoiselle, Vanity Fair, Cosmopolitan, and In Style to name a few.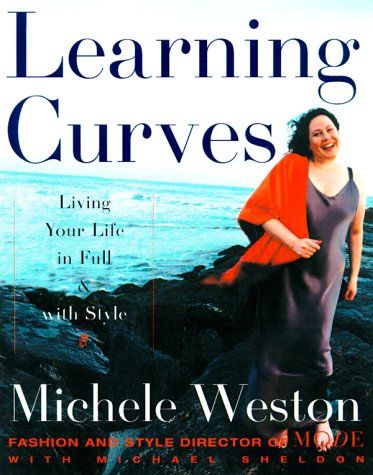 Michele has made numerous television appearances on The Today Show, Oprah, The View, CBS This Morning, and many more! Michele is consistently giving and sharing her expertise in plus size fashion and the consumer.
All these past experiences and more bring Michele to where she is today- and you can find her sharing her knowledge and insights on The Curvy Counselor and in her book,"Learning Curves: Living Your life in Full and with Style".
Lesley Kinsel– Outfit Blogger, Fat Activist, All around fierce Fatshionista of Fatshionista aka Two Whole Cakes and the Fatcast co-founder
Lesley Kinzel has been engaging with fat activism and social justice politics for over a decade.
Armed with TWO Master's degrees, Lesley has effectively had her voice heard by writing for Newsweek, Marie Claire, and Geez; being profiled in a feature article in the Boston Globe; serving as a guest for a roundtable discussion on fat and culture for NPR's On Point; and being honored by The Feminist Press at CUNY as one of "40 Feminists Under 40″ to watch out for.
She blogs about body politics, popular culture, and Lady Gaga videos at Two Whole Cakes, and supplies 50% of the fattery to Fatcast, a semi-regular podcast on body politics.
Susan Moses-Plus Size Stylist to the Stars turned Designer
"…if you can't find what you need you have to create it."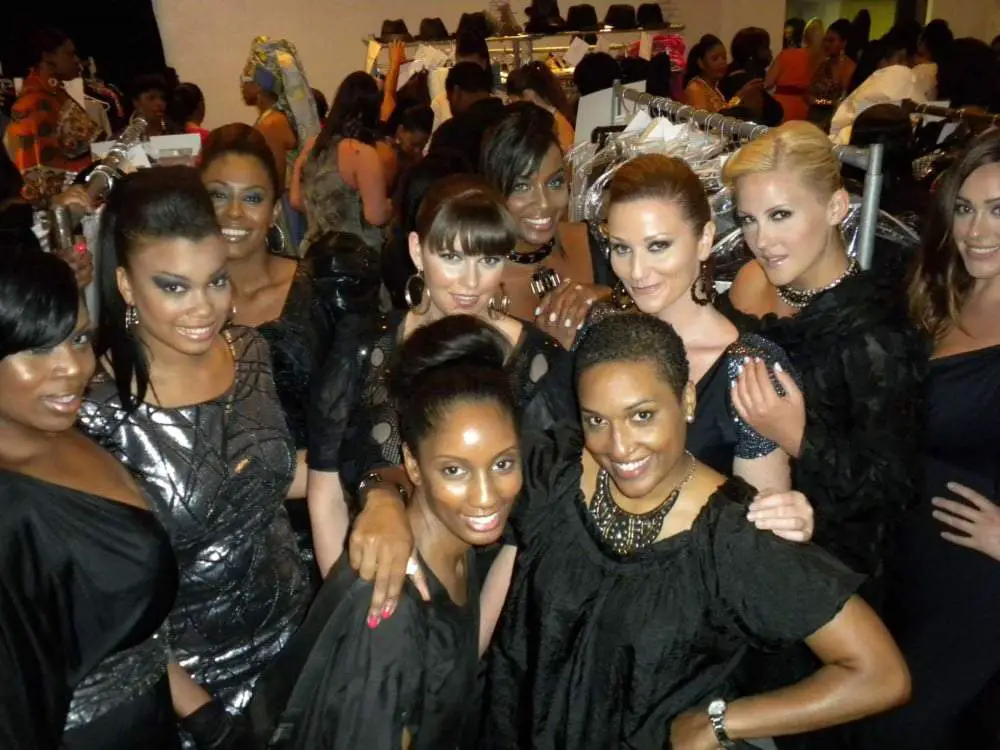 Taking her big break from the music industry, plus size stylist Susan Moses is the top stylist in the plus size industry.
Having worked in magazines like Shade, Figure, Mode, and many others, Susan Moses' portfolio is quite impressive.
With a roster of celebrities like Brandy, Hillary Duff, Britney Spears, Mo'nique, Queen Latifah, Angie Stone, Wynonna Judd, Jill Scott, Angela Bassett, Ruby, Sherri Shepherd, Gabourey Sidibe, Susan Moses has also fashioned the wares for Emme in More to Love, Hairspray vixen Nikki Blonsky, as well the likes of Kathy Bates.
Last year in New York for Full Figured Fashion Week™, celebrity-stylist-turned-fashion-designer, Susan Moses launched her eponymous collection to rave reviews.
Susan Moses knows plus size fashion and continues to share her expertise with online shopping brand Sonsi Living.
So, what do you think?
Are you familiar with these Pioneers of Plus Size Fashion?
There will be a part three!
We will continue to give homage and respect to the amalgamation of leaders within the plus size community!
To those who have helped plus size fashion be what it is today!
Who would you like to see featured?
I already have a list going of those to feature, but I would love to know your thoughts and ideals about who should be featured next!