CarmaKoma's "Eyes on You" Collection
"Eyes on you" mirror this zest for life and the curiosity for the un­tried and personal look.
As one of my favorite plus size brands that hails from Denmark, CarmaKoma gears up for its Fall 2011 Launch and I am soo excited to be able to share with you a few pics inside the collection!
What is the collection about?
"Eyes on you" is created in tribute to the strong and independent woman, who en­joys life and the attention surrounding her. The CarmaKoma Fall 2011 collection is inspired by "our time female icons and artists who con­sciously pursue a cool and androgen look. Women following their own track in life, exploring their personal look and appearance."
Known for its rocker chic edge, CarmaKoma does not disappoint with the pictures shown so far! Please enjoy a sneak peak of what is to come along with quotes about just what CarmaKoma's "Eyes on You" Fall 2011 Collection is about!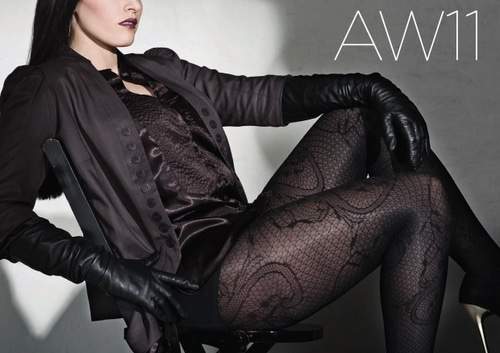 This woman is well-balanced and fearless of the attention her positive energy and strength fosters – she has the courage to indulge in it.
Her curiosity for the unknown and her persistent personality gives her the strength to be and think differently.
Strong and determined she explores the world and refuses to compromise. She discovers life with an experimental mind and seizes the moment and any opportunity when present.
Spectacular cuts, draping and pleats ooze of luxury, sex appeal and a zest for life.
CarmaKoma's "Eyes on You" Collection will be in stores in Late August/ Early September! Carrying sizes from a US 12 up to a 22, and shipping internationally- YOU can snag a piece of CarmaKoma all for yourself!
To learn more about CarmaKoma, please visit CarmaKoma's site, Fan them on Facebook, Tweet CarmaKoma, and keep up with the latest news on the CarmaKoma Blog!