The plus size retailer Fashion to Figure announced its newest initiative today, called FTFLAB.
According to Fashion to Figure, fashion and design creatives and tastemakers will have the chance to collaborate with the brand and launch their own mini-capsule collections!
We are digging this!!! This definitely aligns with what we believe more plus size retailers and brands should be doing!
FTFLAB, if done right, will be an amazing opportunity for the many talented plus size designers and influencers alike!
"We get approached so often with amazing design ideas from our community. FTFLAB is the perfect platform to help champion their entrepreneur spirit and help bring these ideas to life."

Nick Kaplan, Founder of Fashion to Figure
Goods pretty great right? Well, there's more!
The collaborators will have creative autonomy, and their designs will always remain exclusive to them.
So cool!
Fashion to Figure will guide the development, manufacturing, and selling through their site FashiontoFigure.com. The collaborators will be paid for their partnership and receive a budget for executing marketing visuals and earn royalties based on sales.
Umm yes! We love it when our plus size community gets the recognition and compensation they rightfully deserve!
Are you excited yet?? Well, you don't have to wait for a drop – because FTFLAB's first collaborator collection, with Frankie Tavares, is out now!
Frankie Tavares is a puerto rican plus size influencer, model and entrepreneur and proud mom! We are loving these looks!
Check out Fashion to Figure FTFLAB's First Collab Collection w/ Frankie Tavares!
Such a touching caption! Frankie definitely does embody the Reina spirit. She had more to say about her FTFLAB collaboration:
"Being the first FTFLAB means so much to me. Growing with Fashion to Figure from a customer to an influencer and now a designer is unreal,"

Frankie Tavares
"I've always dreamed of what my first designs would look and feel like, and FTF made it happen. It was my goal to make every woman feel like a sexy boss babe, look expensive and scream confidence without uttering a word."

Frankie Tavares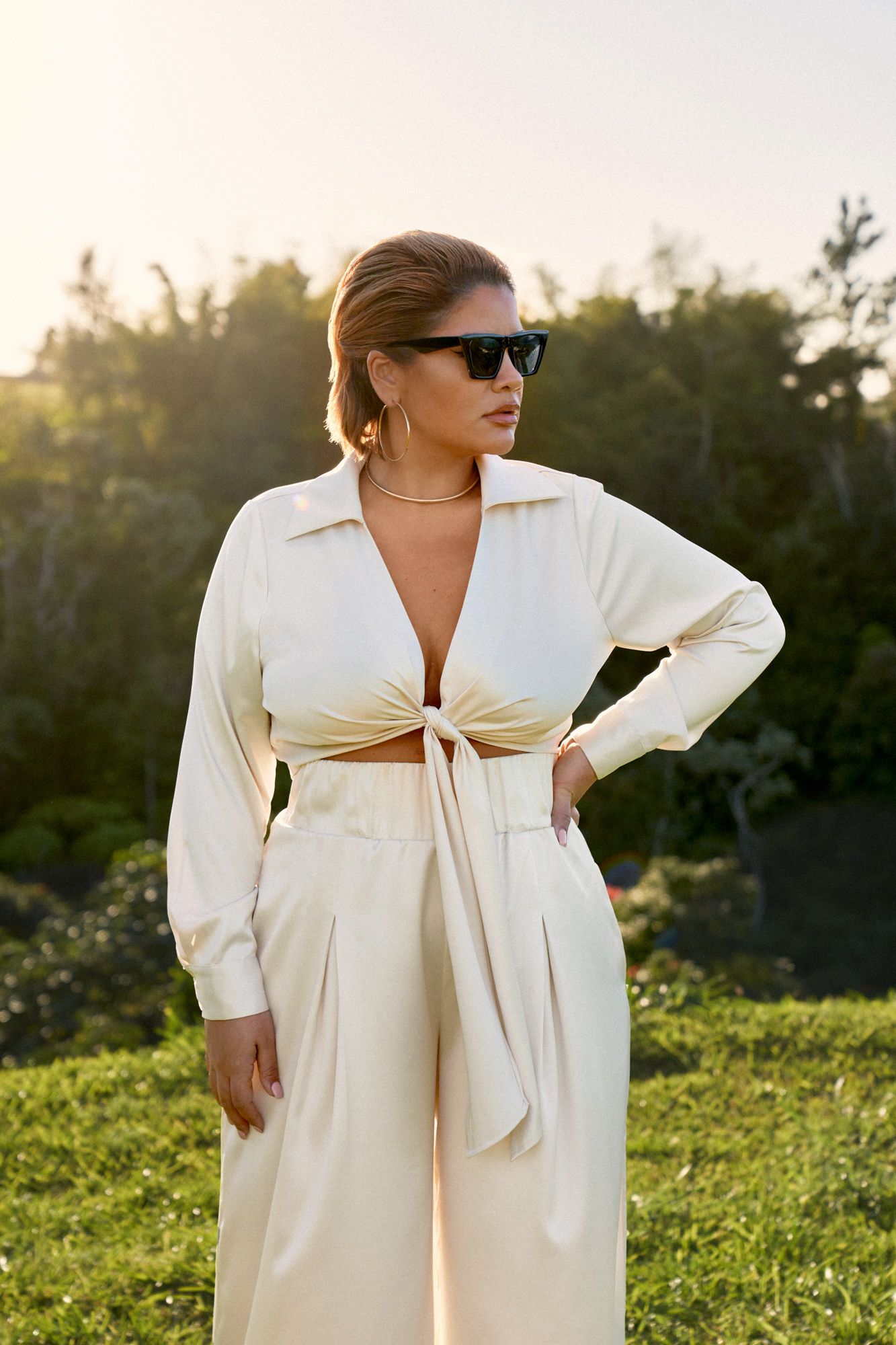 The three-piece FTFLAB capsule retails for $49.95-$89.95 and launches Friday, March 12th at 3 pm ET on www.fashiontofigure.com.
Excited for what's next… a little birdie (Fashion to Figure) let us know that we can look forward to future FTFLAB collabs with La'tecia Thomas and Kelly Augustine! We can't wait to see what they come up with!
Let us know if you're excited for this new initiative! Can you see yourself rocking these looks?