Hope you enjoyed meeting up with Shameless Cr3ature last week – she is so awesome, right??? Today, we head to the Caribbean to meet up with a new player in the plus size blogging game – Kenty of Kerai Kreative Style!
Kenty offers up lots of plus size fashion and beauty advice. She also introduces her readers to new authors, talks lifestyle topics, and so much more. She is a plus size blogger YOU NEED TO KNOW!!!
Meet Plus Size Fashion Blogger, Kenty of Kerai Kreative Style!
Blog: Kerai Kreative Style
Age: 36
Height: 5'3″
Location: St.Maarten, Dutch Caribbean
How long have you been blogging? 7 months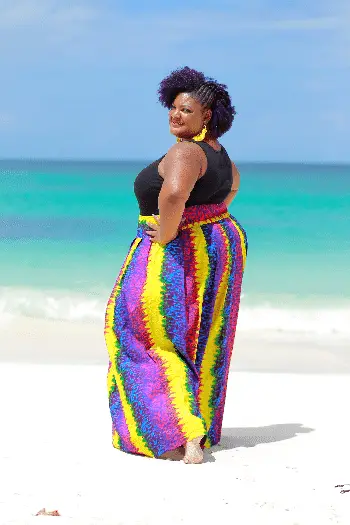 What or who inspired you to become a fashion blogger? What led you to it?
I always loved fashion. From a tender age, I learned to appreciate being different and to accept my body type. As I grew up, I realized that being plus size in the Caribbean, you would be challenged with finding trending clothes.
After my college education in The Netherlands, I returned home and once again realized that there was a need for information in the plus size industry. Working as an operational manager and being a single mom kept me quite busy, but part of me still needed to get my ideas out there.
In 2013 I was browsing and I ended up on Garner Style. That is when I realized that blogging could be the platform to use to educate and encourage women my size to dress outside of the box. Realizing that there is a market for it, that blog was my inspiration to start my own blog on this side of the world.

Do you blog full-time, for fun, as a hobby? Share your evolution!
Currently I blog part time. It's fun, I love it! The blog has been endorsed by L'oreal and other local retailers on the island. Eventually, I will like to turn it into a full time job, but I am not quite there yet.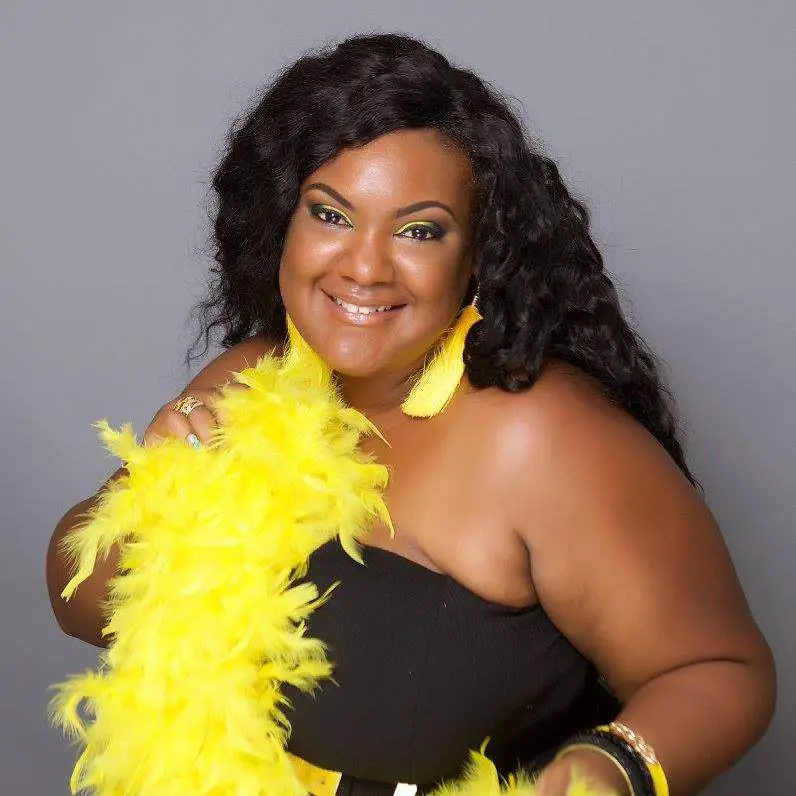 What is your favorite asset? Your legs, arms, waist? How do you play that up?
My legs. Although I am short, my legs are my strongest assets. I show them off confidently every chance that I have. Appropriate length, depending on the occasion, is of course always important. I do lots of fun cocktail dresses and fun skater or A-lined skirts that help me play around with my curvy silhouette.

What are the challenges, if any, you face regarding being petite and plus size?
The length of my pants. I always have to alter them, sometimes my mid- calf skirts / dresses as well.

What's your favorite thing about being plus size?
My favorite thing is that I am able to rock looks that straight size women are scared of trying. I love the fact that I am a risk taker when it comes to fashion, and although taking into consideration a few components like fabric, fit, colors etc…I always make it work to focus on my assets and camouflage my "flaws."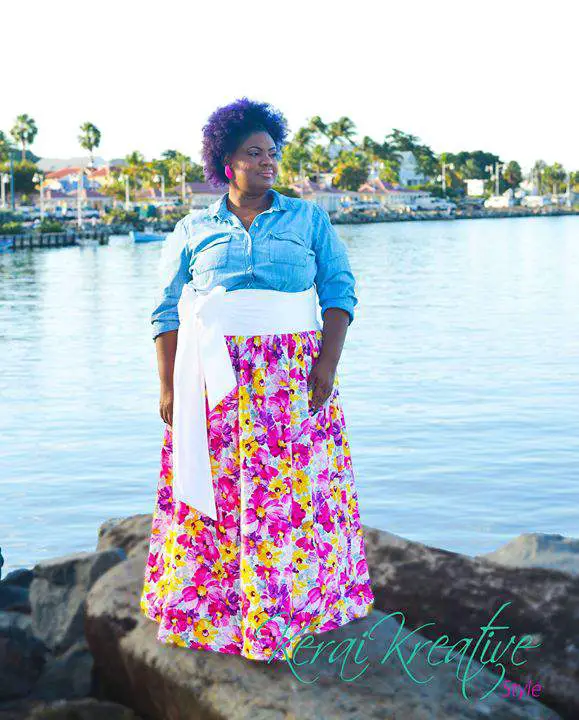 What's your favorite thing about being a blogger?
My favorite thing as a blogger is to be able to give my readers accurate information that they can use to perfect their wardrobe. As a new blogger in town, it amazes me that so many people have already seen my blog, and when I walk on the streets, their approvals and positive feedback, means sooo much to me as I embark on this new blogging journey.

Who/what are your favorite designers/brands?
Monif C., Eloquii, Just My Size, Lane Bryant, Torrid, City Chic, Modcloth, Kiyonna, Carmakoma, IGIGI, Hips & Curves, The Curvy Fashionista, Tess Holiday

Describe your personal style.
Trendy, Chic with an out-of-the-box twist. I like statement and memorable pieces that will enhance my style, the ability to be different as a plus size girl while remaining stylish and fashionable.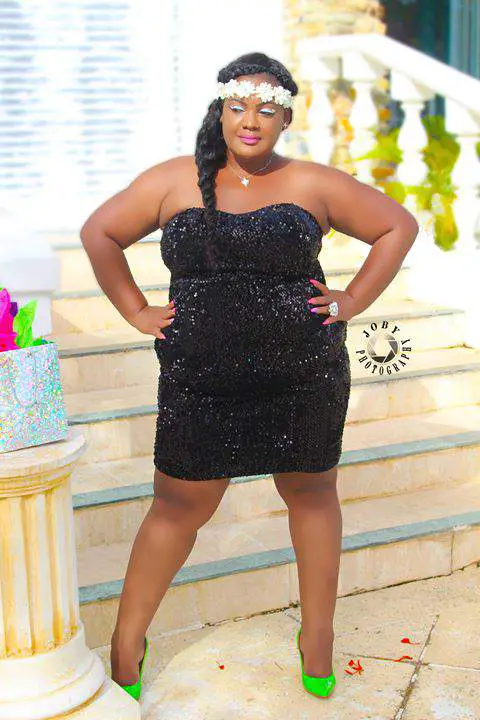 Which bloggers inspire you? Plus or straight size! Any bloggers currently on your radar?
The Curvy Fashionista, Garner Style, Gabifresh, Trendycurvy, Danielle Vanier, Everything Curvy & Chic, Stylish Curves, Dressing Outside The Box
What do you think about where plus size fashion is today versus a few years back?
I think the evolution within the last 5 years of the plus size industry has been totally incredible and amazing! When you see plus size models gracing the pages of Vogue, People Magazine etc., it reminds you that society is finally accepting that the average size woman is NOT a size 10! It means that you can step out, be fierce and slay every outfit because designers and brands are paying attention and understanding that our target group have a buying power and that we want to look GOOD.

What do you think or hear from readers, is one of the biggest myths about plus size fashion?
That plus size fashion is too expensive. That designers will not waste their time on our "sizes." That online shopping is difficult, especially for plus size shoppers!

Are you working on anything or have anything to share? Anything else you want The Curvy Fashionista's readers to know?
Currently, I am working on building my fan / followers base, on getting the blog off the ground, locally, regionally and internationally. I am greedy for information, and therefore, I am currently doing lots of research on how to promote my blog via social media, radio, tv etc.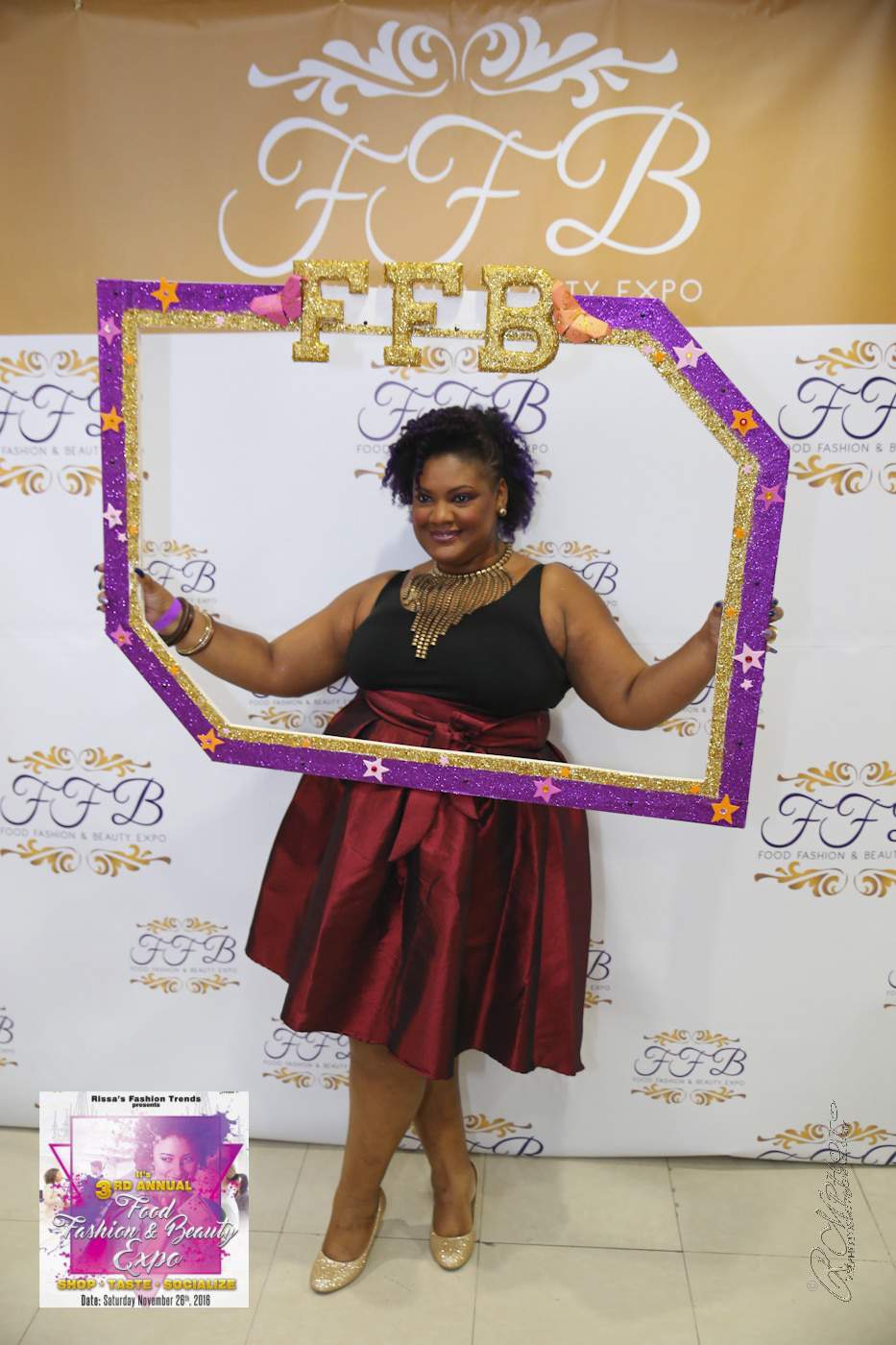 Lastly, what does Curvy.Confident.Chic mean to you?
Curvy – Appreciative of your body type, by focusing on your assets, and not your flaws
Confident – what you need in order to portray that your character has more content than big curves.
Chic- Polish, refined with your own twist on style that will make you unique.
Do you dig her style? Which look is your fave? Let's talk about it below!!
Are you a plus size personal style blogger? Want to be featured?
Make sure you fill out your deets here, so that we can feature you!
Looking for more inspiration? Make sure you check out all of the other plus size blogger spotlights!