For their 2015 Shape issue, People Magazine has tapped plus size model who has been making serious waves, Tess Holliday to grace their latest cover!
THIS is major and amazing for so many reasons and Tess has been making waves and challenging society's own definition of beauty and taking names while she is at it. I mean, her journey has been such an inspirational one, as I have known her for quite some time, I could not be any happier for her than I am now.
GET. IT. TESS.
Tess Holliday Covers People Magazine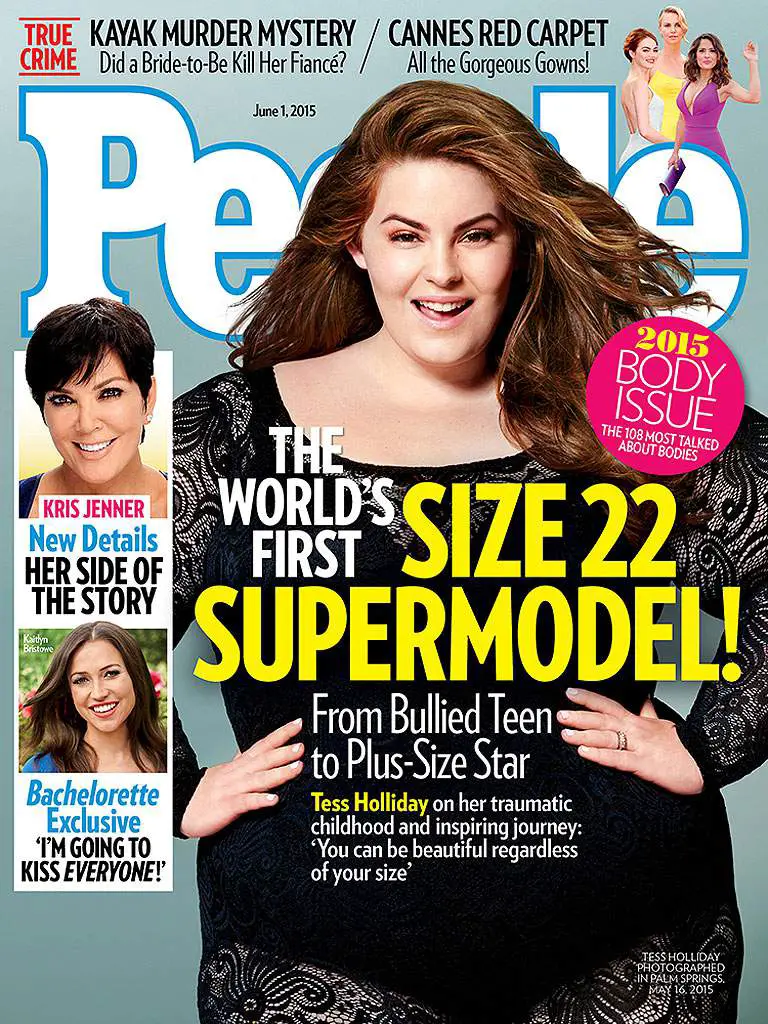 Seeing someone like Tess chase her dreams and to create an awesome platform for body image, self-confidence, and more, she is DOING THAT. From slaying it in makeup to here? Boo is on a path that I cannot wait to see what she does next!
She has turned it out for Yours Clothing, Domino Dollhouse, Monif C, and most recently, Benefit Cosmetics and Torrid, sky is literally the limit for the Milk Models signed model!
"My phone still hasn't stopped ringing," Tess shares with PEOPLE. "It's good, but it's a lot!"

"I just got back from London three weeks ago," she says. "I'm going to New York this week, then next week I'm going to Montreal and New York again. Then I go to Seattle, New Orleans and Vegas after that, all for work!"
This is a lady who seriously has been chasing her dreams and never letting one or a dozen NOs stop her from doing it. In her People interview, she reflects on her first casting at 15 years old:
"Nobody was interested… I got one call back and they said, 'Look, you have a pretty face, but you're too short and you're too big.' "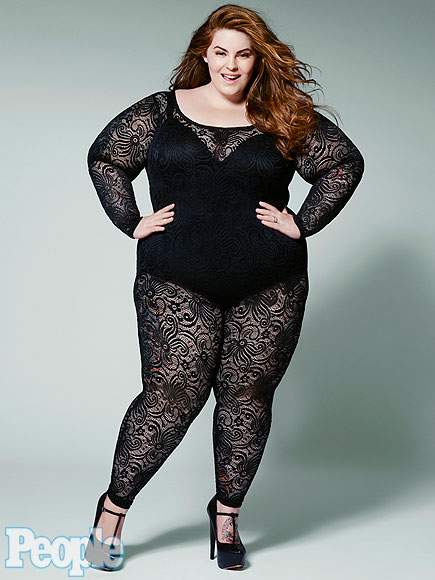 Like Pretty Woman, I am sure there is a bit of that "Big Mistake! Huuuuuge" feeling now!
"I just knew that I could do it," she says. "I wasn't the best, and I still am not the best. They key to it is just doing it." Tess Holliday
Go ahead Tess and slay em! I cannot wait to see what more come from the empire you are building for yourself!
How cool is this?! What do you think?