We hoped you enjoyed meeting Australian blogger Melissa of Suger Coat It last week! This week we head back to the States to Houston, Texas to catch up with ShaKera of The Real Sample Size. If ShaKera seems familiar, it may be because we picked her as one of our breakout bloggers of 2016!
ShaKera uses her blog to empower others to love their bodies and to have fun with fashion, and she probably loves ELOQUII as much as I do! She is a plus size blogger YOU NEED TO KNOW!!
Meet Plus Size Style Blogger, ShaKera of The Real Sample Size!!!
Age: 36
Height:
5'6″

Location:
Houston, TX (H-Town)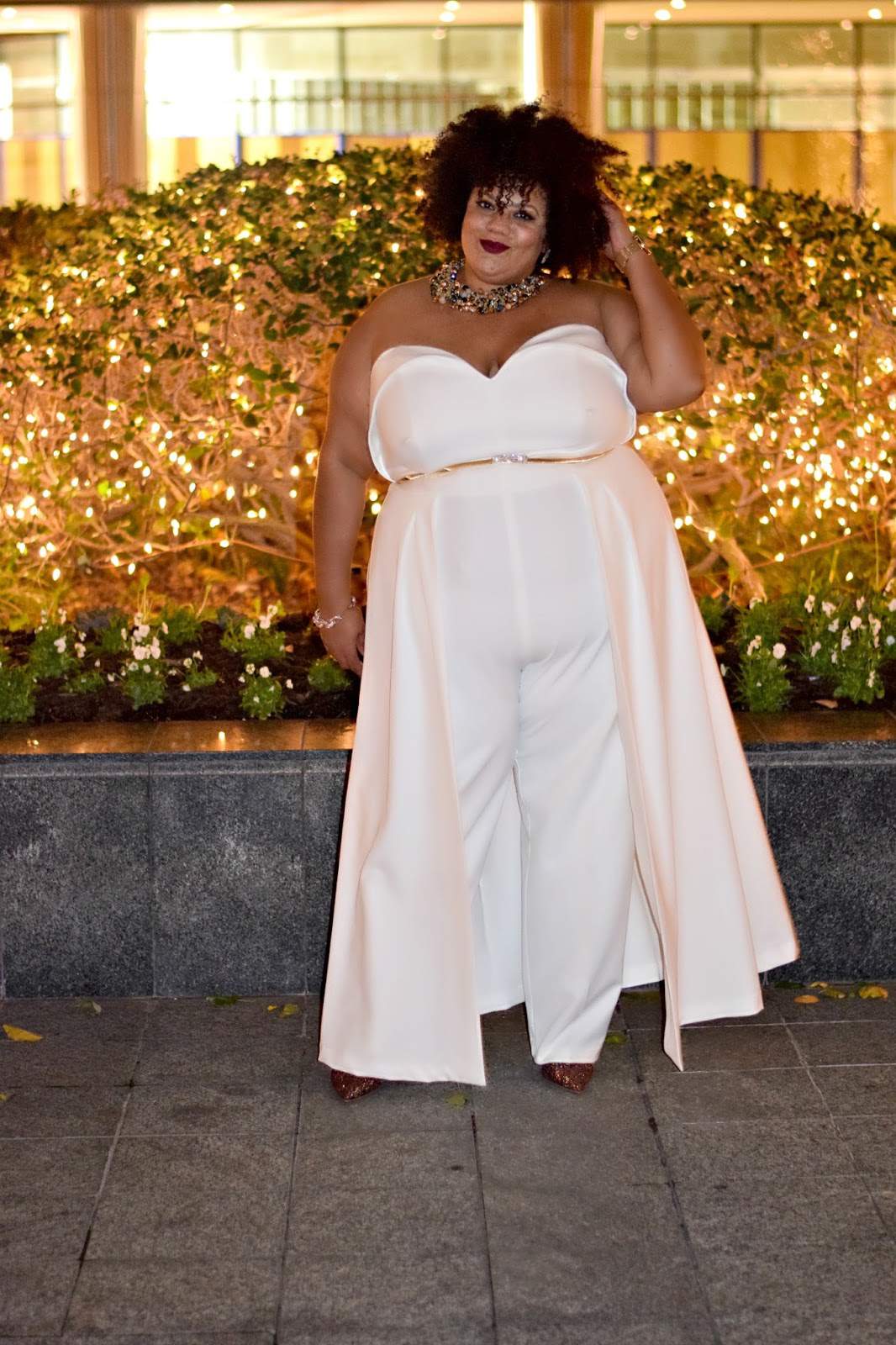 How long have you been blogging? 19 months

What or who inspired you to become a fashion blogger? What led you to it?My love for fashion inspired me to become a blogger. I was taught at a young age to always look your best when you leave the house, so this transpired into who I am today. Then one day, I saw this beauty plus size blogger, GabiFresh, and she was fly. Thereafter, I started reading other plus size fashion blogs where I discovered other beautiful plus size women.
I was truly amazed at their beauty and style. Then one day it hit me, I was like I love their style but it is not for this "fruit salad" – shaped (Apple-shaped body + Melons = Fruit Salad) girl. So I wondered who was out there that looked like me. This is where the birth of a blog started. There were beautiful ladies in the community, but I felt a void.
I wanted to fill that void and give women who resemble me another view of fashion. I wanted to use my full-sized canvas to show women that they can be over a size 22 and still be a beautiful fashion-forward icon. So this is when The Real Sample Size was created.
Do you blog full-time, for fun, as a hobby? Share your evolution!
I would definitely love to blog full-time one day in the future. Currently, I am an educator by day, so the blog is my creative outlet and hobby. It still amazes me how this blog has grow in this short amount of time.

What is your favorite asset? Your legs, arms, waist? How do you play that up?
Is there a such thing? Everything I possess is an asset. Ok, I will stop. I love my breasts and legs. If there is an opportunity to serve the girls up, I take on the risk. I love wearing mesh or sheer tops to some cleavage here or there.
Since I am only 5'6" I like to play up my legs by wearing short dresses and skirts. A mini dress or skirt is perfect for my height as it showcases my legs and give the appearance that I am taller than I am.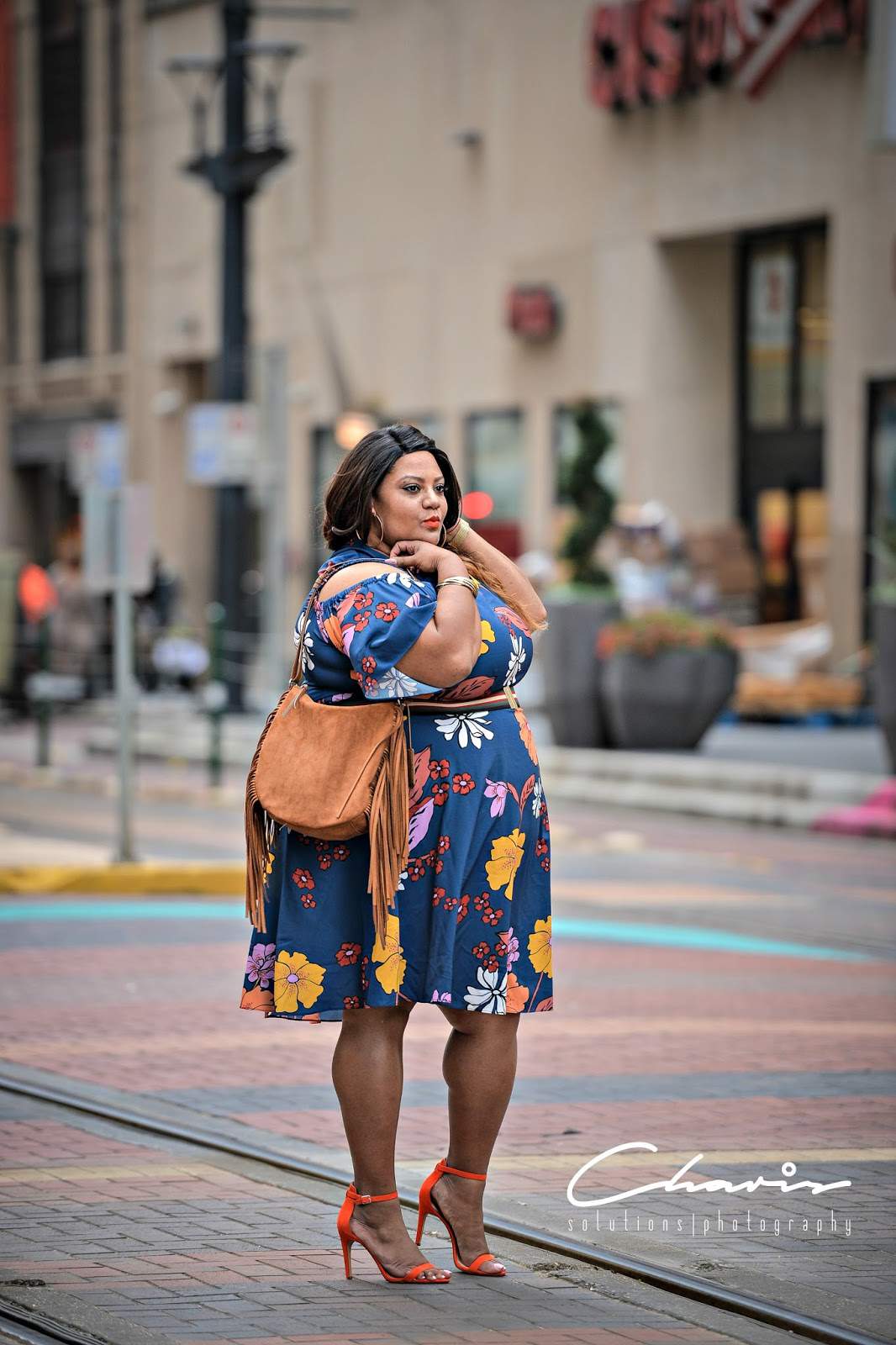 What are the challenges, if any, you face regarding being plus size?
Challenges that I face being a plus size woman is the limited availability of clothing options for my size. Being a 22/24 makes it difficult to look for clothing due to several brands not carrying extended sizes or offering a limited selection of extended sizes.
I am a little busty so this impacts the fit of clothing which may require me to wear a larger size overall. The disadvantage of going a size up in some brands is that it will accommodate my chest then the fit everywhere else is off. Let's just stay the struggle is real here.
What's your favorite thing about being plus size?
My favorite thing about being plus-size is my figure. My subtitle for my blog is A Full-Figured Canvas for Fashion. This is my motto. I am a full figure. I like to think of myself as a walking billboard; I am advertising to the world what a confident plus-size woman looks like. Better yet, I am showing the world what confidence looks like period, no matter the size.
What's your favorite thing about being a blogger?
My favorite thing about being a blogger is my readers/followers. When I see the comments from other women who state that I inspire them or thanking me for representing them, it fills my heart with so much drive. This pushes me more to be the best representation for my readers.
I also love the sisterhood that has been created with my blogger boos. I love these girls to the moon and back. Ladies, you know who you are. I love you all and my wonderful followers.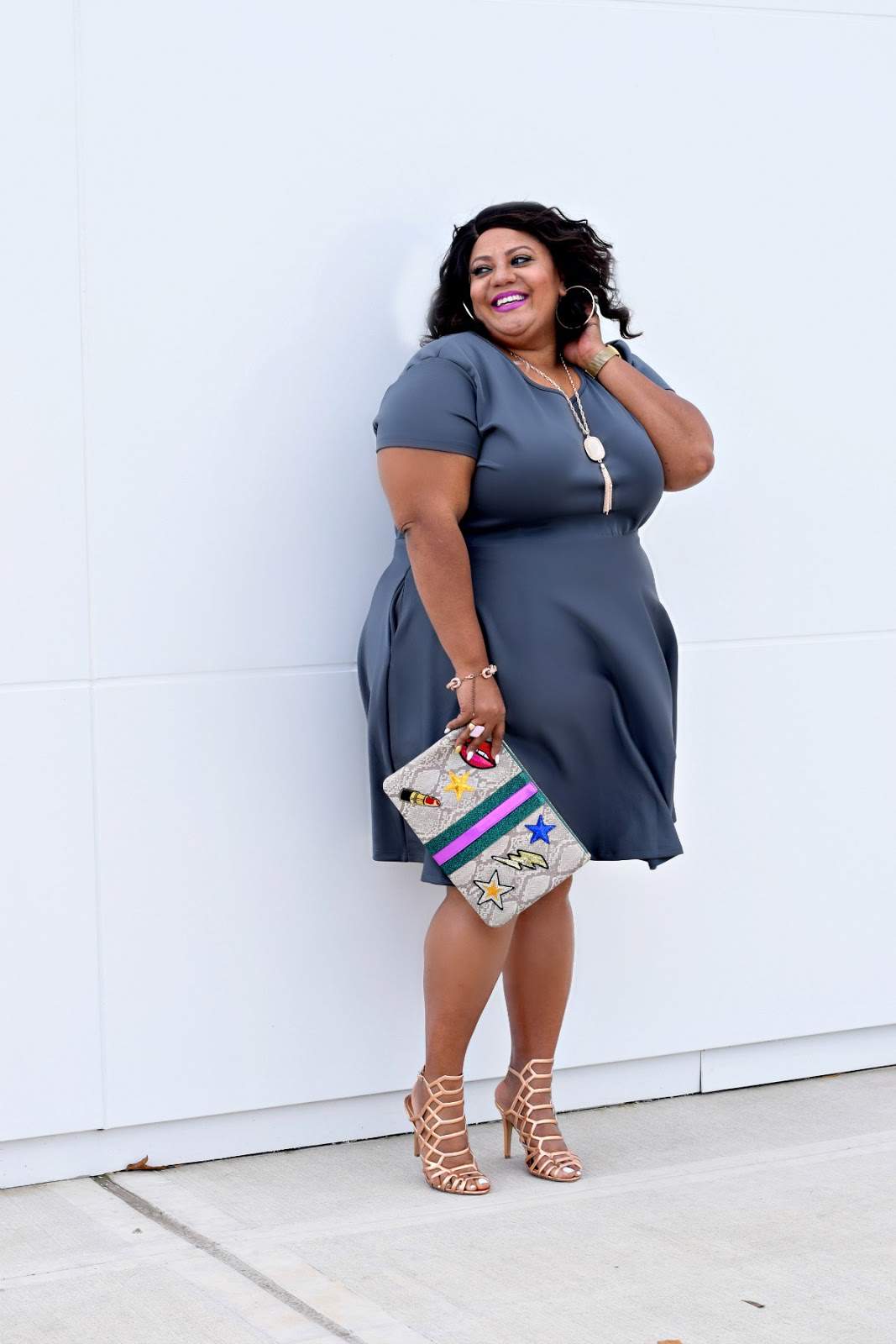 Who/what are your favorite designers/brands?
My favorite brands are ELOQUII, Lane Bryant, Fashion to Figure, ASOS Curves, Society + and Ashley Stewart. I am also falling in love with Sealed With A Kiss (SWAK). My favorite designers are definitely Jibri, Courtney Noelle, Shane Justin, and up and coming Harley JJ.
Describe your personal style.
I like to define my personal style as Sassy, Girly, and Chic. I love bold colors and short dresses or skirts. I think I take the classy looks and make them fun and sassy.
Which bloggers inspire you? Plus or straight size! Any bloggers currently on your radar?
Which bloggers inspire me… I am totally obsessed with Musemo Handahu of Miss Lion Hunter. She is so colorful and creative in her style. I love how she really uses her body as an artistic piece. I am also inspired by Jami Jaye of Style Over Size. I love her unique takes on fashion. She will take the unexpected and mix it with a feminine piece to create total flyness.
I am also in love with Melodie Stewart of The Style Klazit. She is another inspiration that is so dope in her style. I love how her style is funky and edgy, but still very feminine at the same time. I just love her style. Of course the ultimate queen of slay to me is Thera Warren of Thera Cloud. Without any explanation I love love love Leslie Thompson of FabFourFashion and Keeping Style Affordable.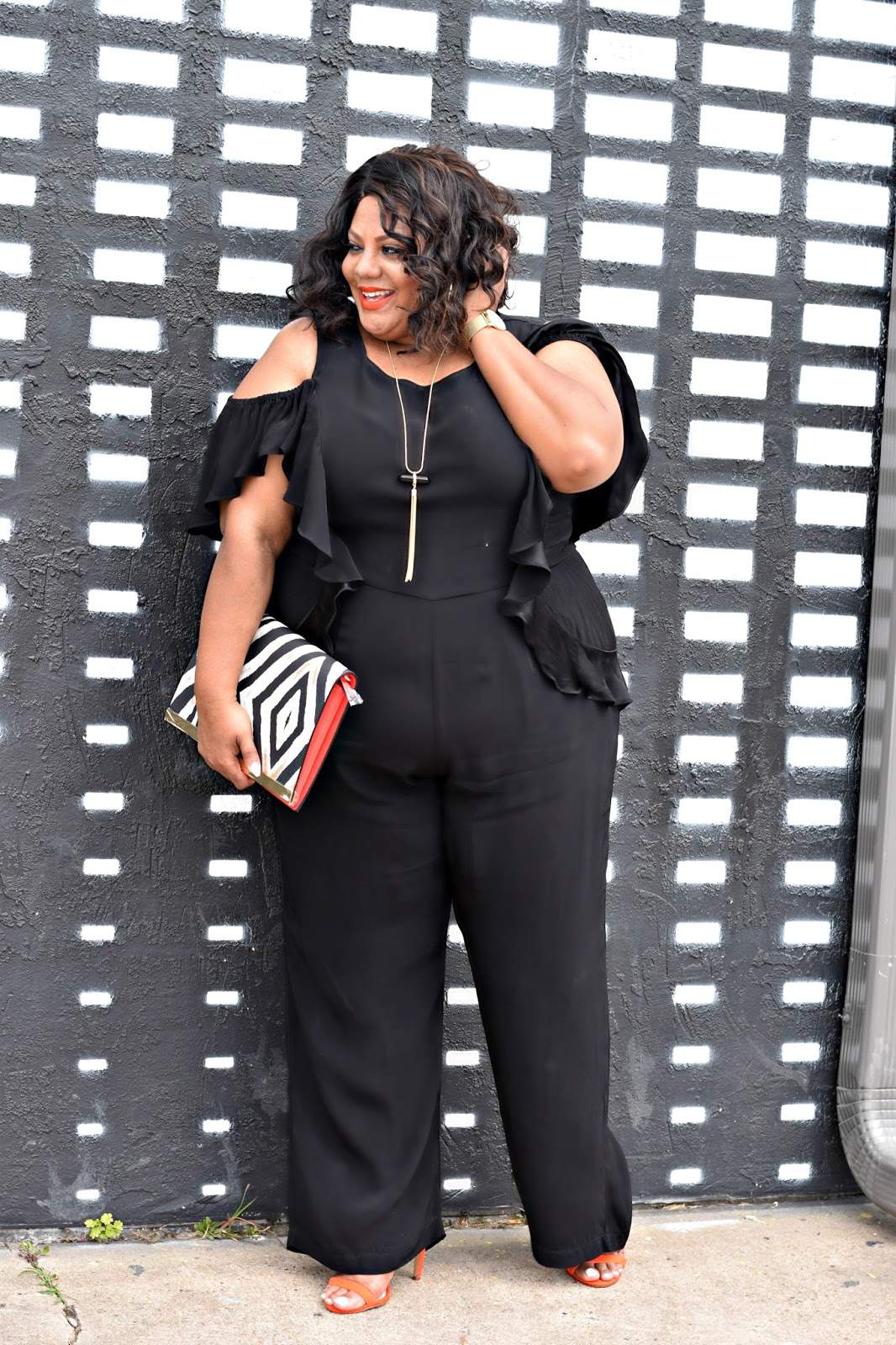 What do you think about where plus size fashion is today versus a few years back?OMG!!! Where do we start? Ashley Stewart was the only place that I could shop at when I was growing up. They were the only household name that catered to my style and sizing at the time. There were other brands out but as a teenager, the options were limited. In my twenties, other online brands started popping up, but I was unable to afford their price point, so my options were still limited.
Now, there are so many options out there. No matter what your price point is, there is fashion to fit your budget. Some brands have recently started the movement of accelerating plus size fashion forward, but there are still several brand leaders that are ahead of the game. I love that young girls now will not have to endure the pains and struggles with body image that we once dealt with.
So my statement to brands: keep pushing plus size fashion to the limits.
What do you think or hear from readers, is one of the biggest myths about plus size fashion?
Please do not get me started on these myths.
'Big girls can't wear bold colors!' Says who?
'Big girls can't wear white!' Says who?
'Big girls should not show her arms!' Says who?
'Big girls should not show skin!' Says who?
'Big girls can't wear crop sets!' Says who?
'Big Girls are not sexy or confident!' I say gtfo with these myths.
Ladies, there are no rules to fashion. You wear what you want to wear. Wear what makes you feel beautiful. Wear what makes you comfortable and confident. Wear something that breaks all of the myths at one time.
Ladies, know that confidence is the best accessory that you can wear.
In order to break these myths, you have to be willing to tear down the barriers and face the myths head on. Trust me, you can do this. You can break each myth.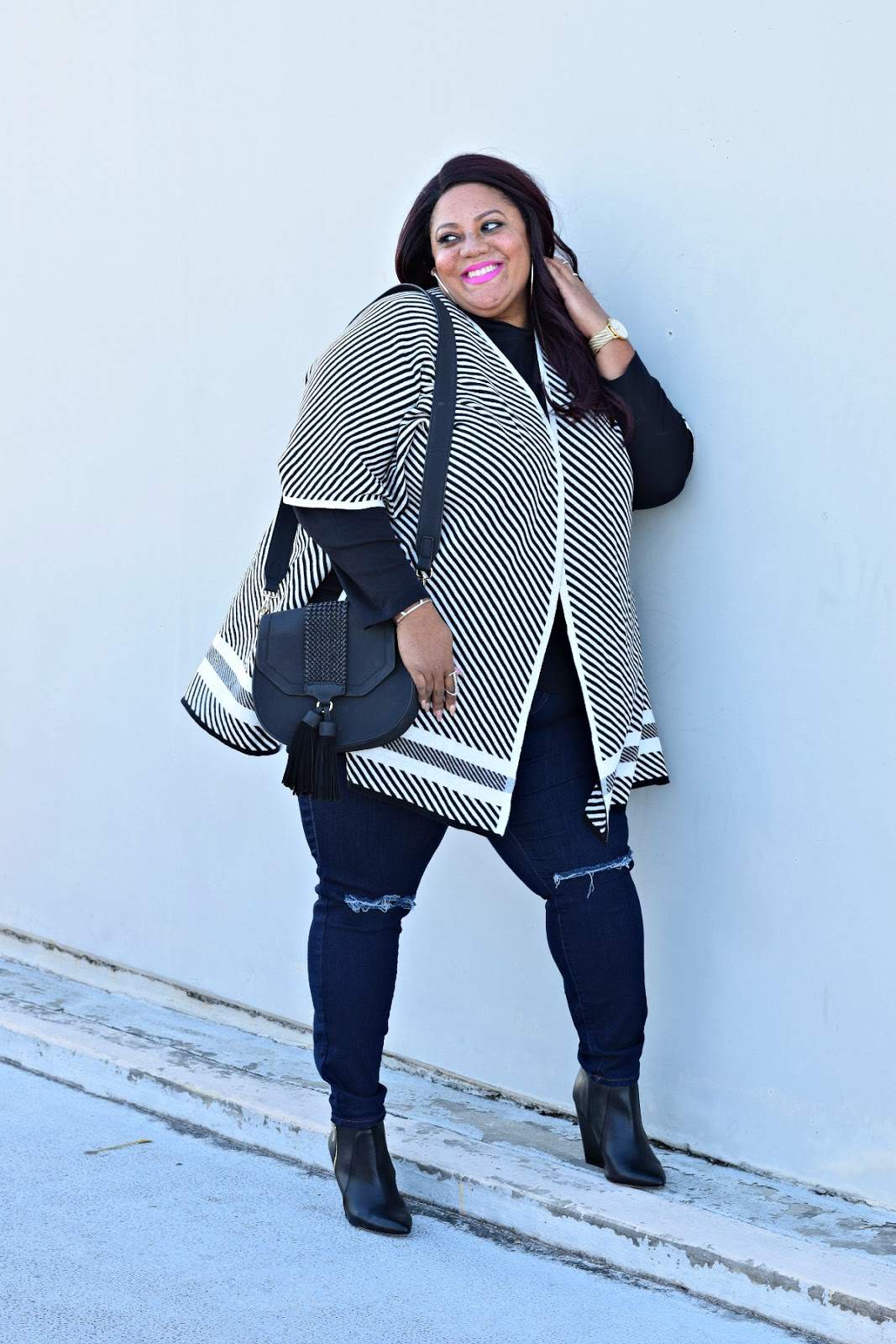 Are you working on anything or have anything to share? Anything else you want The Curvy Fashionista's readers to know?
Please look forward to new content and a revamp of the site in the upcoming months.
Lastly, what does Curvy.Confident.Chic mean to you?
Curvy.Confident.Chic means being comfortable in your body. Loving your body. Knowing that you are beautiful no matter what covers you. You are curvy, you are confident, you are classy, you are you. Love you.


Do you dig her style? Which look is your fave? Let's talk about it below!!
Are you a plus size personal style blogger? Want to be featured?
Make sure you fill out your deets here, so that we can feature you!
Looking for more plus size blogger style inspiration?
Make sure you check out all of the other plus size blogger spotlights!