Hi all you fab curvy fashionistas!! Hope y'all have had a great week! Can you believe it's time for another Fashion Blogger Spotlight?! Catch up with last week's spotlight blogger Ivory of Ivory Jinelle here. Today, we're getting to know a little more about Canadian blogger Mo of Lion Hunter. I am sooooooo excited about today's feature – I discovered Mo sometime last year (a little late to the game, as always), and I frequently head to her blog to get inspired by her brilliant use of color and print and unique vision.
She also blogs with her brother Ten, offering his-and-her fashion that is sure to inspire! Plus? Mo designs her own line of clutches and tutus!! She is a plus size blogger YOU NEED TO KNOW!!!
Meet Plus Size Style Blogger, Mo of Lion Hunter!!
Blog: www.lion-hunter.com
Age: 33
Height: 5″11
Location: Canada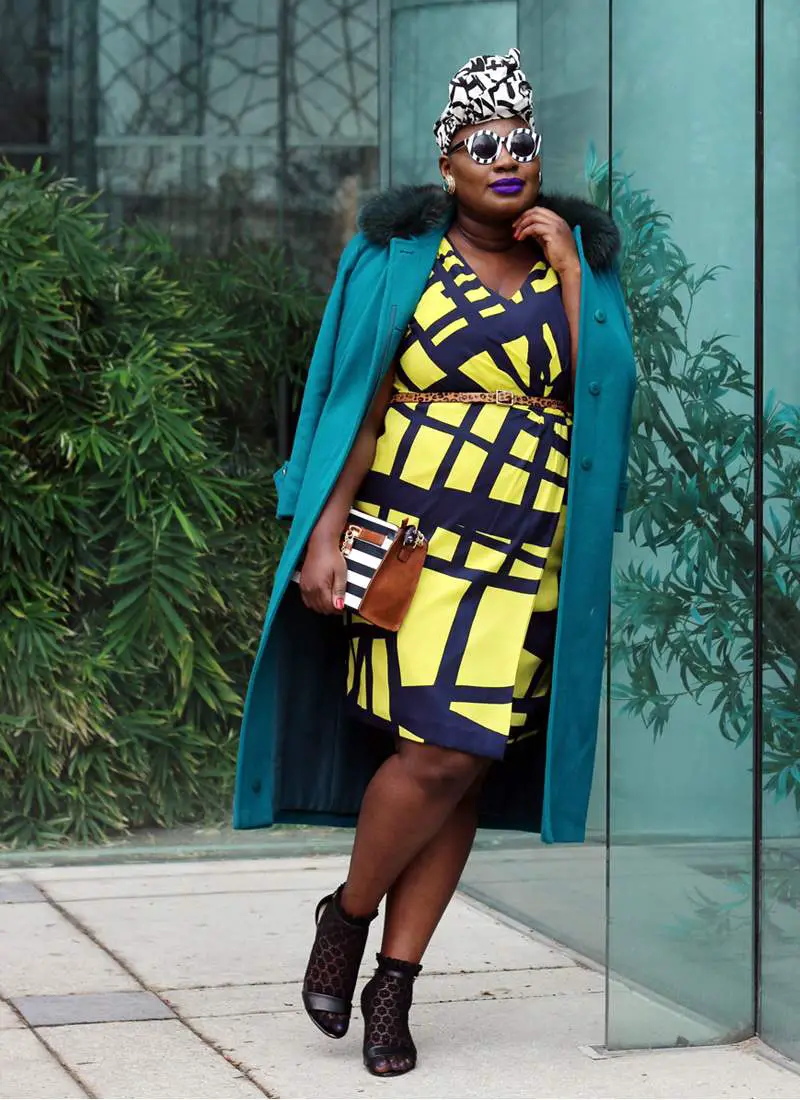 How long have you been blogging?
6 years
What or who inspired you to become a fashion blogger? What led you to it?
In 2010, I was working so much on my line of clutches and making other women feel beautiful that I felt I was neglecting myself. I decided to start blogging and share my personal style. You could say it was the self-care I needed at the time.
Do you blog full-time, for fun, as a hobby? Share your evolution!
I blog full time. The blogging has opened up some great opportunities for me. I contribute content to Huffington Post Canada, Fashion Magazine and W Dish. On top of writing for other publications I'm also a digital influencer and brand ambassador for some amazing brands. I still work on my line of clutches and have added custom made skirts and tutus to the collection. (www.thetutuexperience.etsy.com)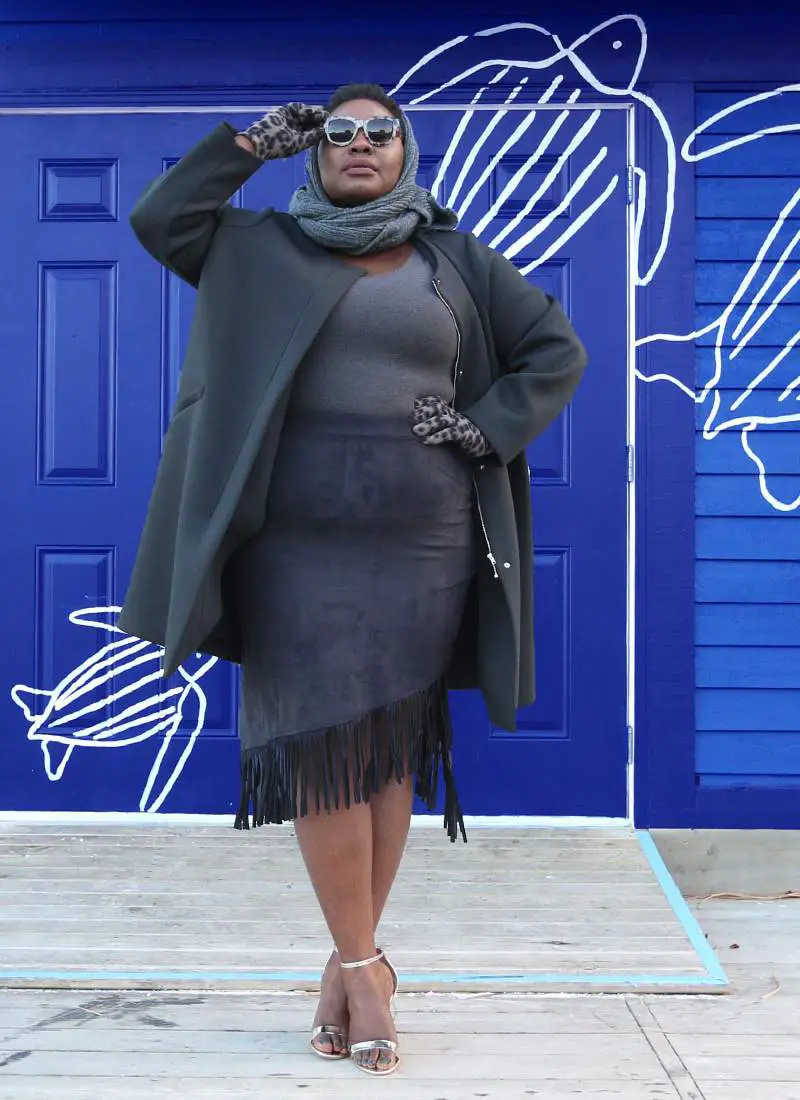 What is your favorite asset? Your legs, arms, waist? How do you play that up?
My legs. Thanking the gawds for those years of basketball that have sustained my long and well carved legs!
What are the challenges, if any, you face regarding being plus size?
The age old conundrum of access to a wider variety of clothing available to plus size women comes to mind. However, I don't feel confined by it because I've found ways to still express myself without restriction through thrifting, vintage shopping, and making my own pieces.
What's your favorite thing about being plus size?
Knowing that I've learned to completely love myself at this size and no longer need to wait to be a certain size to love myself nor for someone else to show it to me.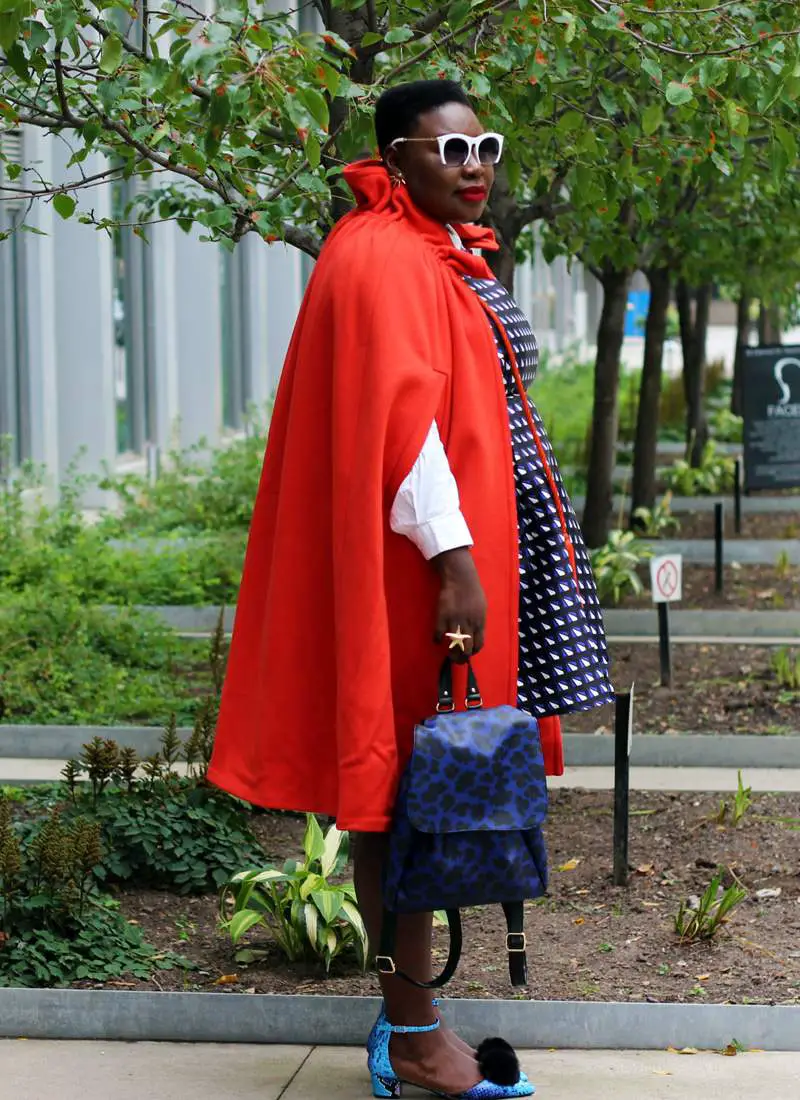 What's your favorite thing about being a blogger?
Getting to amass a community of like minded people that I get to interact with and get to inspire and be inspired by.
Who/what are your favorite designers/brands?
I love designers would love to play with prints and mixed media; I'm currently loving Mary Katrantzou, Delpozo and Mikhael Kale. When it comes to brands, Eloquii is at the top right now!
Describe your personal style.
It's unafraid! It's in your face, it will get noticed and it's definitely not for everyone.
Which bloggers inspire you? Plus or straight size! Any bloggers currently on your radar?
Freddie Harrel | www.freddieharrel.com
Gray Castillo | www.nuicons.com
Liat Neuman | www.yomanchic.com
Brandon Bryant | www.wallstreet-paper.com
Diamond Mahone | www.diamondjanae.com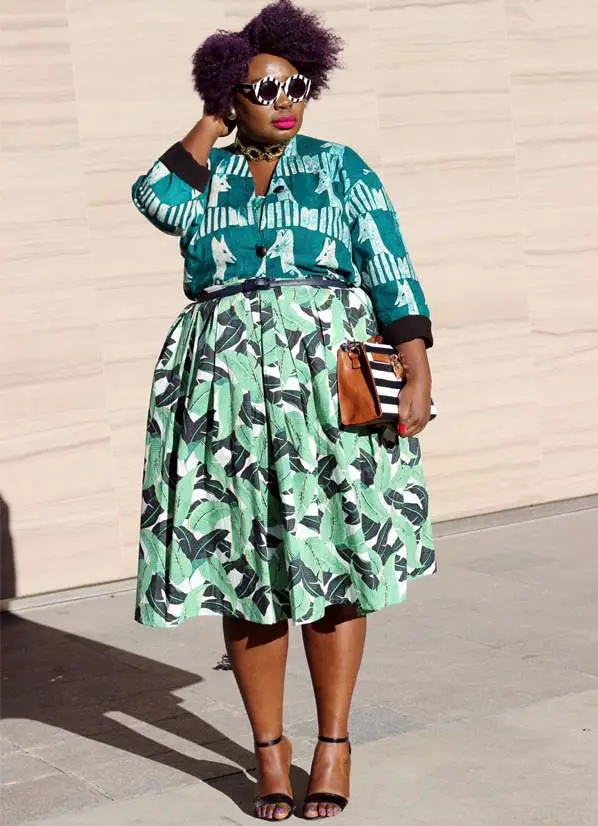 What do you think about where plus size fashion is today versus a few years back?
We've definitely come a long way. We are getting way more options, and our style has managed to progress past flowy pieces that hide our "flaws." Instead we are wearing clothes that make us feel good and that give us the option to choose what we want to hide or reveal!
What do you think or hear from readers, is one of the biggest myths about plus size fashion?
I think the rules that have been passed down through generations in regards to what bigger women should and shouldn't wear are very much null and void. We're no longer limited to dark colors, vertical stripes and loose tunics!

Are you working on anything or have anything to share?
I'm working on my spring selection of custom made skirts and tutus. People can look forward to more great prints and fun colors!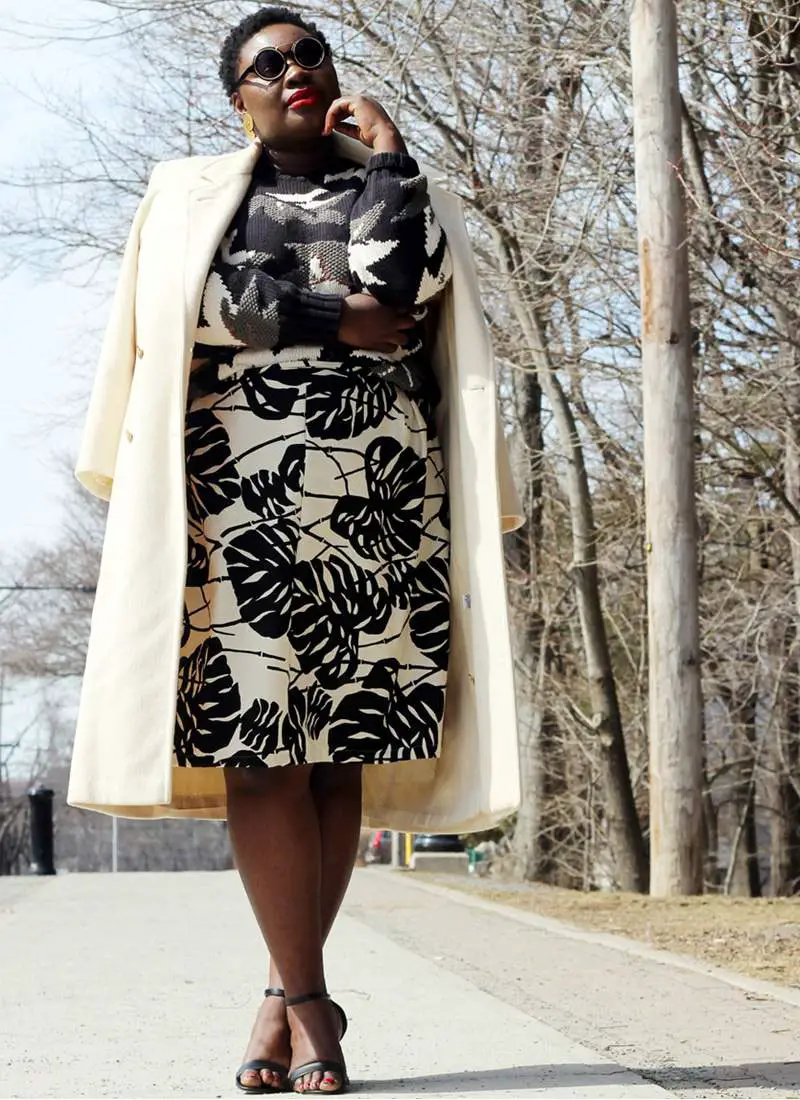 Lastly, what does Curvy.Confident.Chic mean to you?
Curvy.Confident.Chic means that I have the freedom to do things that make me feel happy and do it looking so damn good!
Be sure to check out Mo's blog at Lion-Hunter.com!!!!

Do you dig her style? Which look is your fave? Let's talk about it below!!
Want to be featured?
Make sure you fill out your deets here,
so that we can feature you!
Looking for more plus size blogger style inspiration?
Make sure you check out all of the other plus size blogger spotlights!
Aaronica
One dope woman/mom/wife/entrepreneur learning to conquer the world one cute outfit at a time.