You have to love new collabs, especially when they come from blogger boos who are consistently killing the game, such is the case with the always stylish Danielle Vanier! After a successful blogger collaboration with blogger and author, Bethany Rutter, Navabi has tapped Danielle to fancy her own capsule collection!
If you do not know, Navabi has been killing the elevated plus size fashion game for a while now! With contemporary, hard to find, and one of a kind plus size fashion options, Navabi is definitely a brand to know and watch.
And now that they have dropped a new blogger collaboration just in time for spring, it's time to get your wallets ready!
The Danielle Vanier meets Navabi Collection is Hot!
Versatile. Timeless. Chic.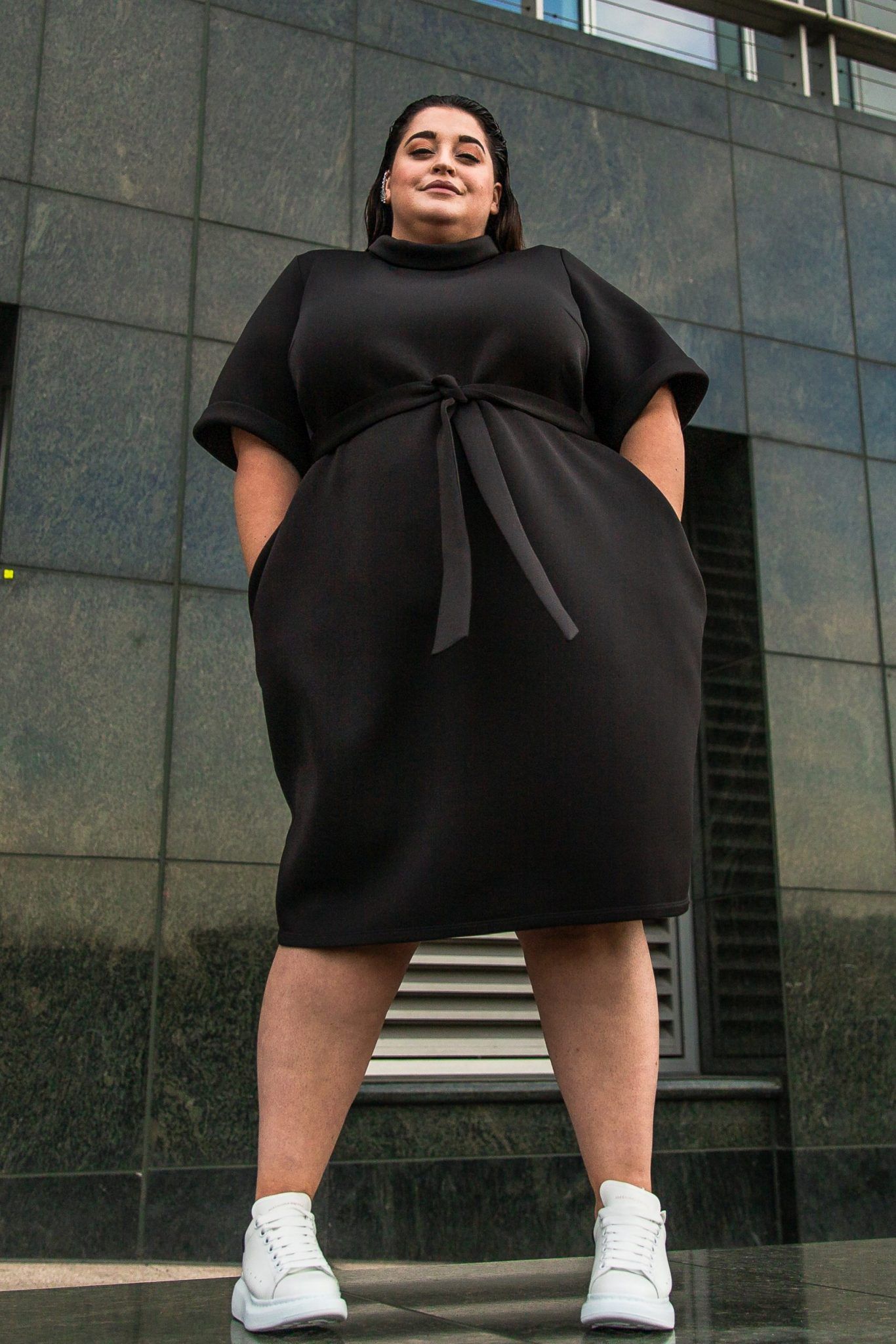 I wanted to design items that could hold their own, but also be paired with lots of other styles from my collection, as well as be mixed and matched with existing items in your current wardrobe.
Taking her inspiration from her time in Sweden, Danielle taps into her own personal style: oversized, androgynous, print-free Scandi-cool aesthetic. This collection gives us clean lines with minimal, timeless silhouettes, we are here for it pieces that will live on in our closets, right?
This 14-piece collection stands perfectly on its own but can weave into your closet seamlessly. What I appreciate about this collection is the true versatility and flexibility that each piece gives us. We can rock this collection so many ways, regardless of season.
I already have a few favorites that I need to add to my closet!
What I also appreciate about this collab and what Danelle notes, is the way that this collection appeals to women, no matter the age. As we shared on another post about plus size style over 40, it is all about how you accessorize and make the look your own. Danielle gets this and even shares this point over on Navabi's Blog:
I want my clothes to be worn by people, no matter their age. It was important to me that I made a collection that teens could wear as well as older people. The entire collection has mum gorgeous Mummy's seal of approval and for me, this means the world!
Yes, ma'am! Thank you recognizing this and specifically calling this out! And guess what? The collection is available now!
Shop the Danielle Meets navabi collection at Navabifashion.com!
Available up through a US 28, this collection is available now. And before you ask, yes, the collection is available for our international friends. Navabi has done an amazing job at providing these fly options internationally!
Soooo what do you think of this collaboration?